Caleb McLaughlin is popular due to his exceptional talent as an actor, combined with his charming personality and passion for the arts. He gained recognition for his breakout role as Lucas Sinclair in the hit Netflix series "Stranger Things," which showcased his acting range and charisma, quickly making him a fan favorite.
Beyond his acting skills, Caleb's love for music and dance, as well as his commitment to using his platform to inspire young people, have further endeared him to audiences worldwide. Overall, Caleb's undeniable talent, drive, and likable personality make him one of the most popular young actors in the industry today.
To help make it easy for Caleb McLaughlin's fans to contact him, the following addresses, emails, and phone numbers have been compiled to give his fans the best and most up-to-date resources for contacting him directly or through his representatives.
How to Contact Caleb McLaughlin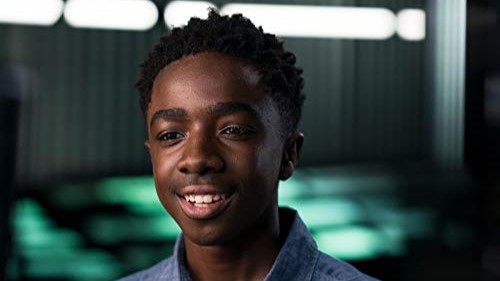 Every day, thousands of people contact the celebrities, athletes, and public figures they admire most. Some want to request donations for charity, some seek new business opportunities, but most just want to send fan mail.

That's because fan mail is a great way to express your support and admiration. Since Caleb McLaughlin is such a huge star, there's no doubt that the Concrete Cowboy actor gets his fair share of messages and well wishes.
Caleb McLaughlin does have some history of responding to fan mail. You can reach out to him by using this simple fan mail template to get started. If you're having trouble expressing yourself, you can also generate a letter with AI! Then just try reaching out via the addresses below. Good luck!
Talent Agent (Commercial)
Talent Agent (Voice)
Talent Agent (Personal Appearances)
William Morris Endeavor (WME) Entertainment
9601 Wilshire Blvd
Beverly Hills, CA 90210
USA
+1 310 285 9000 phone

Representatives:
Alexandra Devlin
Rob Koslowsky
William Morris Endeavor (WME) Entertainment
9601 Wilshire Blvd
Beverly Hills, CA 90210
USA
+1 310 285 9000 phone

Representatives:
Jeff Lesh
Samantha Leon
Iconic Ink Management
203-623-2786 phone
cromisgod@sbcglobal.net

Representatives:
Rick Henriques
More Ways to Contact Caleb McLaughlin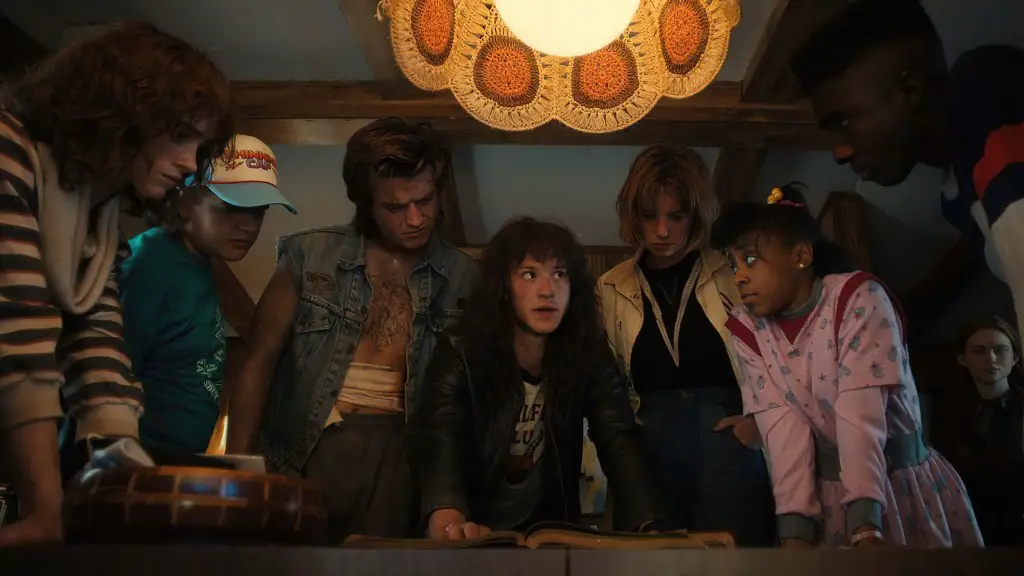 If you still need more email addresses, phone numbers, and mailing addresses in order to reach the Stranger Things actor then look no further. McLaughlin has more than one agency looking out for his interests. Try reaching him at the following representatives.
DM Caleb McLaughlin on Social Media
A lot of fans are more comfortable DMing than they are with sending a letter in the mail or making a phone call. It's a strategy that can work as there are a number of celebrities that have been known to respond to DMs. Try reaching McLaughlin on his official social media accounts.
About Caleb McLaughlin
Caleb McLaughlin is a young American actor who gained recognition for his breakthrough role as Lucas Sinclair in the popular science fiction series "Stranger Things". Born on October 13, 2001, in Carmel, New York, Caleb grew up in a family of four with his parents, Corey and April, and his older sister, Crystal.
Caleb's passion for acting began at a young age, and he started taking acting classes when he was just nine years old. He landed his first role in a short film titled "Noah Dreams of Origami Fortunes" in 2012. After that, he appeared in several commercials and minor roles in TV shows like "Law & Order: Special Victims Unit" and "Forever".
However, it was his role in the Netflix original series "Stranger Things" that catapulted him into stardom. The series, which premiered in 2016, became an instant hit, and Caleb's character, Lucas Sinclair, quickly became a fan favorite. The show's success brought Caleb widespread recognition and several award nominations, including the Screen Actors Guild Award for Outstanding Performance by an Ensemble in a Drama Series.
In addition to "Stranger Things," Caleb has also appeared in other TV shows and films. He had a recurring role in the series "Shades of Blue" and played a lead role in the independent film "High Flying Bird". He also lent his voice to the character of Young Simba in the live-action adaptation of "The Lion King".
Aside from acting, Caleb is also passionate about music and dance. He has been trained in various dance forms, including ballet and hip hop, and has performed in several Broadway shows, including "The Lion King" and "The Nutcracker". He has also released several singles and music videos, showcasing his vocal talents and love for R&B and soul music.
Despite his success and growing fame, Caleb remains grounded and committed to his craft. He continues to work hard and improve his skills as an actor and performer, constantly seeking new opportunities and challenges. He has also been vocal about his desire to use his platform to make a positive impact and inspire young people to pursue their dreams.
In recognition of his talent and contributions to the entertainment industry, Caleb has received numerous accolades and awards. He was named one of Forbes' 30 Under 30 in 2020 and has been nominated for several NAACP Image Awards, including Outstanding Performance by a Youth. He was also recognized as one of TIME's 30 Most Influential Teens in 2017.
With his talent, dedication, and charismatic personality, Caleb McLaughlin is undoubtedly one of the rising stars to watch in the entertainment industry. As he continues to grow and evolve as an artist, he is poised to make a lasting impact and inspire a new generation of actors and performers.
FAQs
What is Caleb McLaughlin's fan mail address?
You can write to Caleb McLaughlin via Rogers & Cowan/PMK at:
909 Third Avenue
19th Floor
New York, NY 10022
USA
What is Caleb McLaughlin's phone number?
While Caleb McLaughlin's personal phone number is not public information, you can reach him by phone through his representatives by calling Rogers & Cowan/PMK at +1 212 878 5501.
What is Caleb McLaughlin's email?
If you want to send an email to Caleb McLaughlin, you can get in touch with his publicist inquiries@rogersandcowan.com.
Get Updated Celebrity Contact Info First!
Sign up for the Tales From The Collection newsletter and be the first to know when new contact info is added for celebrities like Millie Bobby Brown, Maya Hawke, and Sadie Sink!