Keri Russell is a popular actress due to her impressive talent, versatile range, and captivating on-screen presence. She rose to fame in the late 1990s with her breakout role in the television series "Felicity" and has since proven her acting abilities in a variety of genres, including drama, comedy, and action.
Additionally, her natural beauty, effortless style, and down-to-earth personality have made her a beloved figure both on and off screen. Her critically acclaimed performance in the television series "The Americans" further solidified her status as a highly respected and sought-after actress.
Given Russell's popularity, it's no surprise that businesses, charities, and fans alike all want to contact her. To help make that possible, the following addresses, emails, and phone numbers have been compiled to give Keri Russell fans the best and most up-to-date resources for contacting her directly or through her representatives.
How to Contact Keri Russell
Every day, thousands of people contact the celebrities, athletes, and public figures they admire most. Some want to request donations for charity, some seek new business opportunities, but most want to send fan mail.

That's because fan mail is a great way to express your support and admiration. Since Keri Russell is only gaining popularity, there's no doubt that the Star Wars: Episode IX – The Rise of Skywalker actress gets her fair share of messages and well wishes.
Keri Russell does have some history of responding to fan mail. You can write to her by using this simple fan mail template. If you're having trouble expressing yourself, you can also generate a letter with AI! Then try reaching out via the addresses below. Good luck!
More Ways to Contact Keri Russell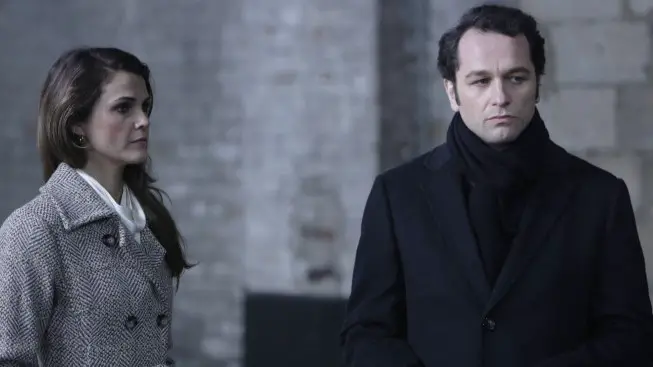 If you still need more email addresses, phone numbers, and mailing addresses in order to reach the Dawn of the Planet of the Apes actress, then look no further. You can reach out to Russell via her representatives.
Legal Representative
Publicist
Sloane, Offer, Weber & Dern
10100 Santa Monica Blvd.
750
Los Angeles, CA 90067
USA

Representatives:
Robert Offer
3102485100 phone
Viewpoint
8820 Wilshire Blvd
Suite 220
Beverly Hills, CA 90211
USA
310-388-3333 phone

Representatives:
Jennifer Allen
Kara Jones
89 Fifth Avenue
Suite 402
New York, NY 10003
USA
212-671-1790 phone
Manager
Burstein Company
1114 4th St.
Ste. 2
Santa Monica, CA 90403
USA
+1 310 454 9462 phone

Representative:
Joannie Burstein
DM Keri Russell on Social Media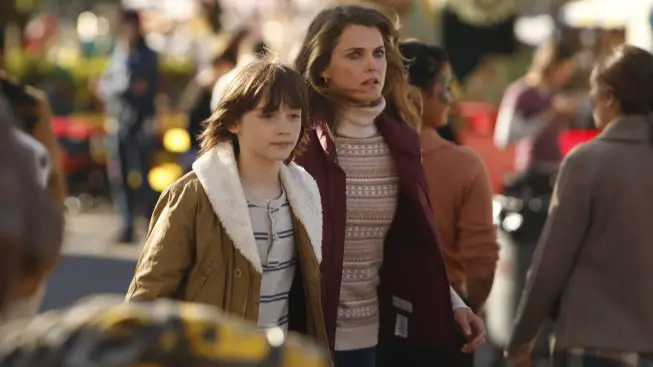 A lot of fans are more comfortable DMing than they are with sending a letter in the mail or making a phone call. It's a strategy that can work as there are a number of celebrities that have been known to respond to DMs. Unfortunately, Keri Russell does not have any social media accounts! Therefore, you should not DM any account under her name because they are all fan accounts and are not affiliated with the actress at all.
About Keri Russell
Keri Russell is an American actress and dancer, born on March 23, 1976, in Fountain Valley, California. She began her acting career in the late 1990s, appearing in various TV shows and films. Russell rose to fame in the late 1990s with her role as Felicity Porter in the television series "Felicity," which aired from 1998 to 2002.
After "Felicity," Russell continued to pursue her acting career, appearing in films such as "Mission: Impossible III," "Waitress," and "August Rush." In 2013, she landed a lead role in the FX television series "The Americans," playing a KGB spy in the United States during the Cold War era. Her performance in the series earned her critical acclaim and a Golden Globe nomination.
In addition to acting, Russell is also an accomplished dancer. She began studying ballet at the age of 10 and continued to dance throughout her childhood and teenage years. She even appeared in several dance-related films, including "Mad About Mambo" and "The Curve of Forgotten Things."
Russell has been married twice and has three children. In 2013, she married her co-star from "The Americans," Matthew Rhys, and the couple welcomed their first child in 2016. Russell is known for her natural beauty, and her effortless style has made her a fashion icon.
FAQs
Who is Keri Russell's manager?
Keri Russell's manager is Tim Curtis of William Morris Endeavor (WME) Entertainment. You can email Russell via her manager at tc@wmeentertainment.com.
What is Keri Russell's fan mail address?
You can write to Keri Russell via WME at:
9601 Wilshire Blvd
Beverly Hills, CA 90210
USA
What is Keri Russell's phone number?
While Keri Russell's personal phone number is not public information, you can reach her by phone through her representatives by calling her agency WME at +1 310 285 9000.
Get Updated Celebrity Contact Info First!
Sign up for the Tales From The Collection newsletter and be the first to know when new contact info is added for celebrities like Kylie Jenner, Kendall Jenner, and Sara Waisglass.