A new film project is set to begin filming in the Summer of 2023, and it features a star-studded cast and crew. The film is called "Alba," and it is a modernized adaptation of the play "The House of Bernarda Alba" by Federico Garcia Lorca.
The film will be produced by Margot Robbie's production company, Luckychap Entertainment, in partnership with A24. Jenna Ortega, who has worked on other A24 productions before, will star in the lead role. With filming set to start soon, here is everything we know about this exciting new project.
The Production Team Behind "Alba"
One of the most exciting aspects of "Alba" is the talented team behind its production. With a combination of experienced filmmakers and rising stars, this production promises to be a masterful piece of cinema.
Producers
Margot Robbie, Tom Ackerley, and Josey McNamara are producing "Alba" under the banner of their production company, Luckychap Entertainment, in partnership with A24. Margot Robbie, who rose to fame with her role in "The Wolf of Wall Street," has become an established producer with credits including "I, Tonya" and "Promising Young Woman." Tom Ackerley and Josey McNamara have also produced numerous films with Luckychap Entertainment, including "Dreamland" and "Terminal."
Writer
Chelsey Lora, who is writing "Alba," is a rising star in the film industry. Lora previously worked as a staff writer on the TV series "Superstore" and the Netflix show "Dead to Me." Lora has also written and directed several short films, including "Echoes of You" and "Fleisch." With her impressive writing credits and storytelling skills, Lora is poised to deliver a modern and compelling script for "Alba."
Director
Francisca Alegria, a Chilean filmmaker, is directing "Alba." Alegria is an award-winning director, known for her acclaimed horror film "La Casa de Julio Iglesias" and her short film "And the Whole Sky Fit in the Dead Cow's Eye," which premiered at the Sundance Film Festival in 2017. Alegria's ability to weave a sense of unease and tension into her stories makes her an ideal choice for "Alba," which promises to be a film full of intense emotions and familial conflicts.
The Cast of "Alba"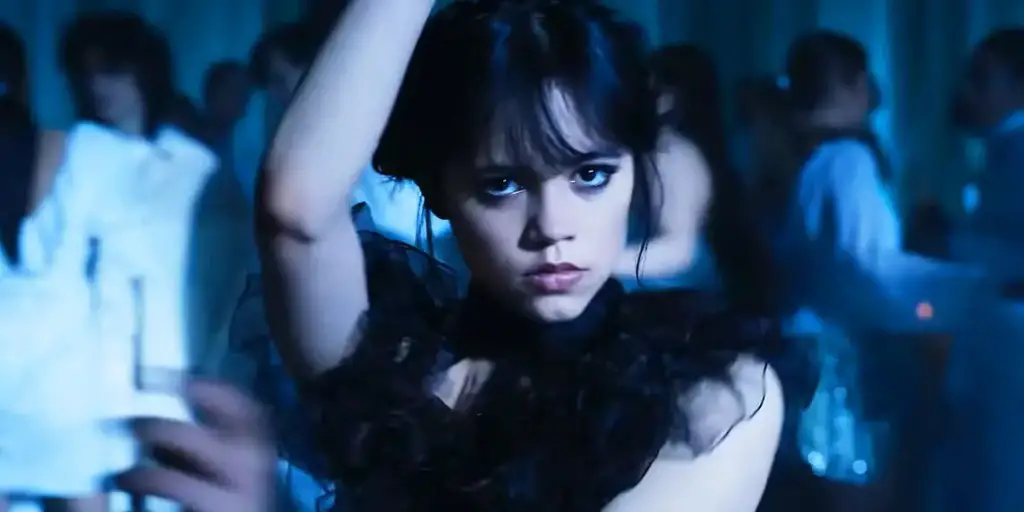 Jenna Ortega has been making a name for herself in Hollywood in recent years thanks to her hit roles in the Netflix series Wednesday and the Scream franchise. She has already worked with A24 before and even has another project with them that is currently in the works.
Her performances in "The Fallout" and "Jane the Virgin" have garnered critical acclaim. Ortega is an up-and-coming talent who is sure to bring depth and nuance to the role of Bernarda Alba's daughter in "Alba."
She will be joined by Camila Mendes, who is best known for her role as Veronica Lodge on "Riverdale" and Drea Torres in "Do Revenge." Also starring in "Alba" will be Danny Ramirez, who recently appeared in "Top Gun: Maverick." With such a talented cast, "Alba" is sure to be a film to remember.
The Story of "Alba"
"Alba" is a modernized adaptation of the classic play "The House of Bernarda Alba" by Federico Garcia Lorca. The story is set on the outskirts of Miami and follows the matriarch Bernarda Alba, who has complete control over her five daughters.
When the eldest daughter's wealth attracts a suitor, tensions rise between the sisters, who all dream of escaping their mother's tyrannical rule. The story is a timeless exploration of family dynamics, power, and control, and with a modern twist, it is sure to resonate with audiences today.
Conclusion
"Alba" is shaping up to be an exciting new film project with a talented cast and crew. With Margot Robbie's production company and A24 behind it, and the talented Chelsey Lora and Francisca Alegria leading the writing and directing, respectively, this modernized adaptation of "The House of Bernarda Alba" is sure to be a must-see film.
With Jenna Ortega, Camila Mendes, and Danny Ramirez in starring roles, audiences are sure to be captivated by the powerful performances and dynamic storytelling. Filming is set to begin in the Summer of 2023, and we can't wait to see the final product.
Stay tuned for updates on "Alba" as production begins, and be sure to mark your calendars for its eventual release. With the talent involved, this is sure to be a film worth watching!