There are many celebrities that honor their fans' requests for autographs. But sometimes their generosity can be abused, and fans can cross a line. Those of us in the fan mail and through the mail (TTM) autograph collecting hobby often are myopic. At times, we have an insular view when sending an autograph request only seeing it from our perspective. An individual request can seem somewhat trivial to the signers' time. However, that's because we don't often get to see what it's like from their perspective—except of course when we do. I have compiled a few examples of when the public got a rare glimpse into the hobby from the signer's point of view.
1. Alex Trebek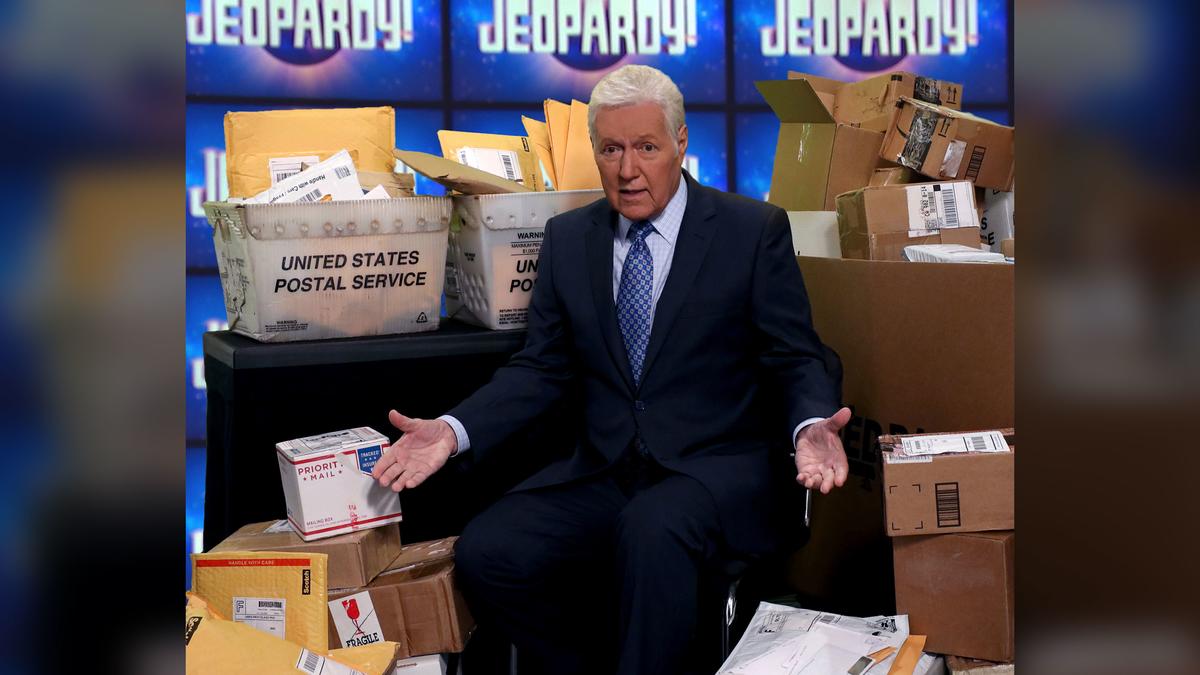 Perhaps the most notable example is Alex Trebek. In August 2020 (only three months before he lost his battle with cancer) he shared a shocking post. He revealed the enormous volume of fan mail that he would receive regularly. Alex loved his fans and signed right until the end with some fans even receiving their items back after his passing.

According to Jeopardy's website, Alex addressed his fans in the following way: "As you can see, the volume of mail I'm receiving is getting out of hand. The thoughts conveyed show so much support, and I appreciate that. However, it has now reached the point that I am overwhelmed and will no longer be able to respond to every request and none that are sent to my home. Please know that your good wishes are welcome, and I appreciate them all."
2. Steve Blum
Voice actor Steve Blum, who clearly wants to sign for fans, laments the lack of care they take with their requests. This is a good reminder that when there's a pile of fan mail to respond to, sometimes it's only the letters with a SASE and something to sign that get a response.
3. Mary Costa

Sometimes, as was the case with Mary Costa who voiced Princess Aurora, the volume of fan mail and autograph requests becomes so overwhelming that a signer is no longer able to sign. For many, it can be a truly time-consuming endeavor as these individuals can quickly become victims of their own success.
4. Lacey Evans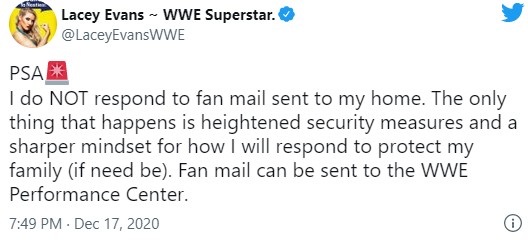 WWE wrestler Lacey Evans ripped into what was probably a well-assuming fan for sending fan mail to her home address. You never know where a signer's personal boundaries are so it's always best to err on the side of caution. Try contacting a celebrity's agency or a venue first, in the case of the WWE Performance Center, to do your best to respect their space when requesting autographs.
5. Natalie Portman
There is a dark side to fame. People can be cruel and those in the public eye often experience horrible things said to them by "fans". Child stars are especially vulnerable to this. Natalie Portman found this out at the young age of 13. She spoke about how she experienced "sexual terrorism" at that tender age.
6. Anonymous Disney Animator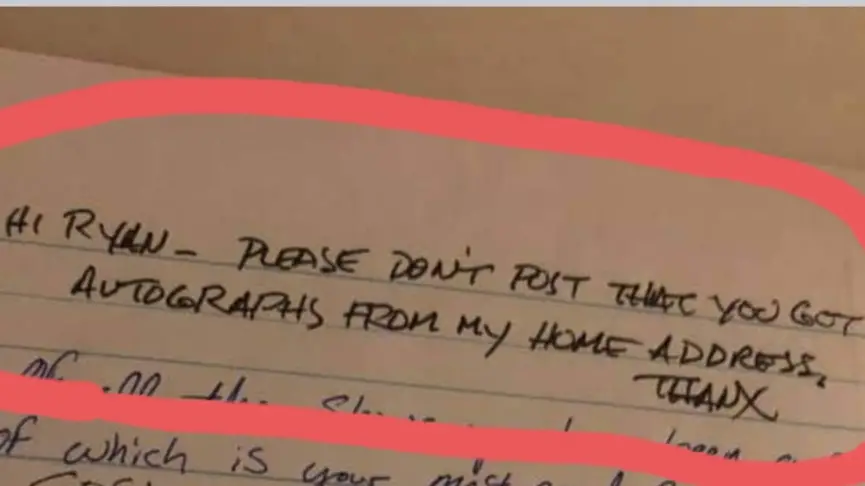 This American animator, screenwriter, producer, and director, best known for his work for The Walt Disney Company, wrote back to a fan but requested a bit of privacy. The animator asked that the fan, Ryan, not share the fact that the animator was signing via his home address on social media. Surely, he didn't want to be inundated with fan mail at his residence. However, the fact that you are seeing this now, means that Ryan went against the animator's wishes and did the exact opposite of what was requested of him.
7. Italia Ricci
Italia Ricci has had the misfortune of being on the receiving end of at least two separate fan mail faux pas. The first it seems she at had a good laugh at. One unidentified fan mistakenly sent Italia a photo of Lizzie Borden Took an Ax actress Christina Ricci after apparently confusing the two due to their shared last name. Italia posted about the incident on her Instagram account stating "One of these is not like the other.. Ricci 😂".

The second fan mail blunder comes from a fan named Randy. He apparently forgot who he had requested an autograph from and sought help in identifying the actress from other collectors on Facebook. He said that "By chance does anyone know who this is? I sent it out and can't recall." Undoubtedly Randy told Italia that he was a huge fan, but failed to even recognize her in the very photo that he sent.
8. John Rosengrant
John Rosengrant is a puppeteer, actor, and co-owner of Legacy Effects. Recently, his company created Grogu, also known as Baby Yoda, for the Disney+ series The Mandalorian. Rosengrant and the rest of the Legacy effects team have been incredible at responding to fan mail in the wake of the show's success. However, Rosengrant in particular responded to a large amount. At the time of writing, there were over 500 active listings for items signed by the puppeteer with close to 100 more that had been recently sold. On average, many went for under $20.

Despite the lack of resale value, Rosengrant's generosity was exploited, ultimately leading him to stop signing through the mail altogether.
Have Stories to Share?
If you know of more people sharing their experiences with fan mail and autograph requests (good or bad) please post them in the comments below! If you would like to avoid some of the bad etiquette that leads to burnout check out my how-to post here.