Celebrities receive mountains of fan mail every day. Given the sheer volume, fans are lucky to get a reply of any kind to their mail. The immense popularity of many celebrities means that many letters go unanswered. Often, it is impossible for celebrities to respond to much of it at all, but when they do, it's usually by way of sending an autograph or short note. Sometimes, the responses are so personal or extraordinary that they leave us awestruck. These nine stories prove that many celebrities care deeply about their fans.
Star Wars Fan Nearly Misses Once-in-a-Lifetime Opportunity
My own amazing fan mail experience came when Star Wars actor, Oscar Isaac, reflected on my fan letter for a video produced by Disney. In November of 2019, a month before Star Wars: The Rise of Skywalker was released, I received a letter from The Walt Disney Company. They informed me that they had received the fan letter that I sent to Oscar Isaac via the set of Episode IX. Apparently, they liked what I had to say, and they wanted to use my letter for an upcoming video they were producing where the movie's actors would read their fan mail. Unfortunately, for the longest time I thought that I had missed this incredible opportunity.
I had moved in August 2019, and the letter was delivered to my old residence. It wasn't until January of the following year that it actually reached me. When it did, I immediately gave consent to Disney to use it for their production, but I was told that it may have been too late. At the time, I couldn't find the video, and I never heard from Oscar. As a huge Star Wars fan, I feared that I had missed the opportunity of a lifetime. Fast forward a year and half to June 2021. It wasn't until writing this post that I decided to again look for the video. To my great surprise, I found it!
The Star Wars Cast Reads Fan Mail

You can imagine my excitement upon finding out that Oscar Isaac had read my letter. It was a very special feeling to see that my fan mail was so well-received. Like Oscar, my wife and children are of Guatemalan heritage, and I mentioned how much I appreciated him representing the Latinx community in the Star Wars universe.
The video was published on 23 December 2019, which was well before I signed the material released in January 2020. I am almost certain that is why they did not show him reading my letter directly. However, Oscar can be seen in the video holding my letter. It's clearly distinguishable from mine due to the formatting and the red hanko stamp that I placed right next to my signature. When I saw the video, I was ecstatic. It certainly ranks near the top of the experiences I've had with writing fan mail.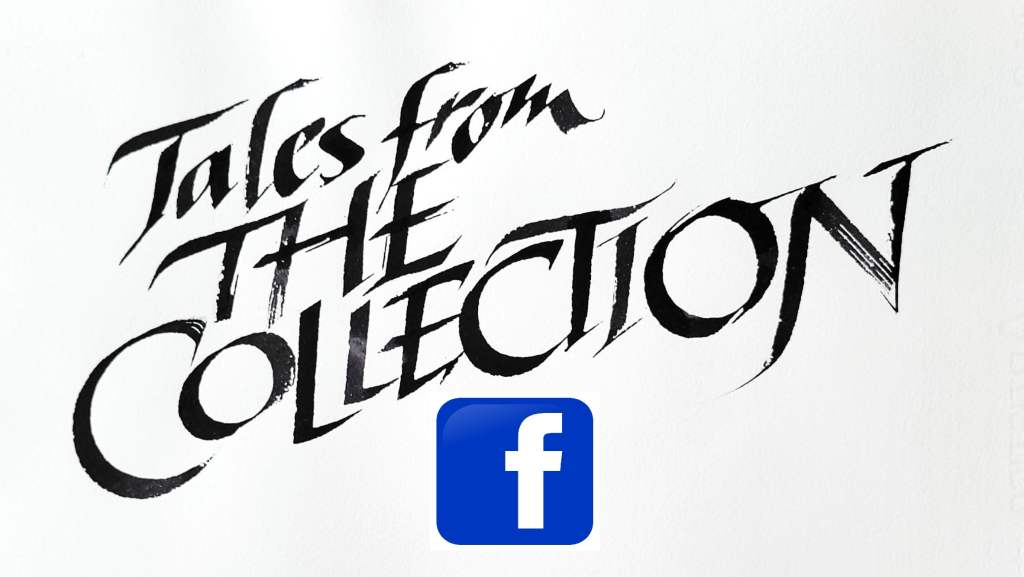 Tom Hanks Surprises a Fan
Tom Hanks has played some of the most memorable and lovable characters in American cinematic history. Whether it's Woody from Toy Story, Captain Miller from Saving Private Ryan, or Chuck Noland from Cast Away, he has left his indelible mark on American popular culture. For one fan, Forrest Gump was the character that left the biggest impression. When she wrote Mr. Hanks to tell him about it, she couldn't believe his response.
Words of Encouragement
Belle Gaudreau wrote to Mr. Hanks in 2020 and was deeply moved by his personalized response. She shared her experience with autism and how Tom Hanks' portrayal of Forrest impacted her. His deeply sincere reply demonstrated a level of empathy and understanding of autism that is rarely seen. He didn't give Belle sympathy but provided words of encouragement and cited how autism could be a real benefit for Belle just as it was for his character, Forest.
Tom Hanks also had kind words to share about the artwork that Belle sent him. He encouraged her to continue pursuing her artistic talents and apply them to her interest in film. He cited make-up artists, costume designers, and storyboard artists all as individuals who need to be able to draw.
Tom Hanks' Love for Typewriters
Seeing the letters people write gives you a real look at their personal side. In the case of Tom Hanks' letter, his love for typewriters is evident. It gives his letter a uniquely personal quality. His mistakes and edits are evident on the paper in a way that is rarely seen anymore. It has a quality to it that is lost in modern modes of communication.
If you liked the letter, be sure to check out Belle's YouTube channel. She interviews some of the great personalities she meets through writing fan mail. It's a great reminder that celebrities are just people and with the right know-how and a little luck we can all reach out to those who have made a big impact on our lives.
More From Tales From The Collection…
Jeff Goldblum Reaches Out to Young Fans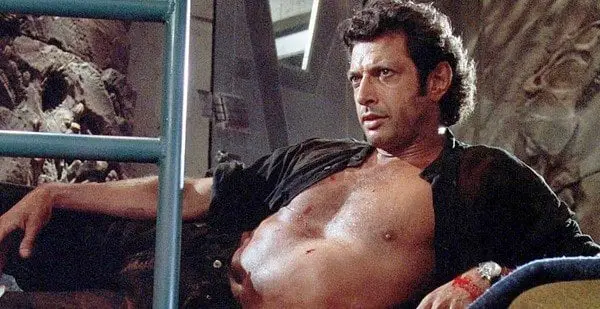 NPR reported on the incredible response Jeff Goldblum gave to a class of 5th graders at Bristol Elementary in Webster Groves, MO. Unsurprisingly, the kids developed a little bit of an obsession with the actor after many saw Jurassic Park in class for the first time. Their teacher began giving the kids Goldblum-themed assignments. Goldblum-inspired stories, artwork, digital backgrounds, and even math assignments featured the legendary actor.
The kids' parents took notice and reached out to Goldblum. Of course, nobody expected a reply. To everyone's surprise, he not only responded on Instagram but left a voice message for the kids as well. He was humbled by the kid's enthusiasm for his work and was clearly moved by their gesture.
COVID-19 impacted everyone deeply in 2020, but school-aged children faced a unique set of challenges. Creating a bond between students and teachers was a real challenge to do remotely. At least for one class at Bristol Elementary, Jeff Goldblum made the experience a whole lot more bearable.
Jason Alexander
Jason Alexander played the lovable, but often selfish and cheap, character George Costanza on Seinfeld. But, you can rest assured that it was all an act. The man behind the character proved himself to be anything but selfish. In March 2021, Jason responded to a fan's letter requesting a signed photo. The photo was to be auctioned off to benefit the Nanuet Fire Department where he worked.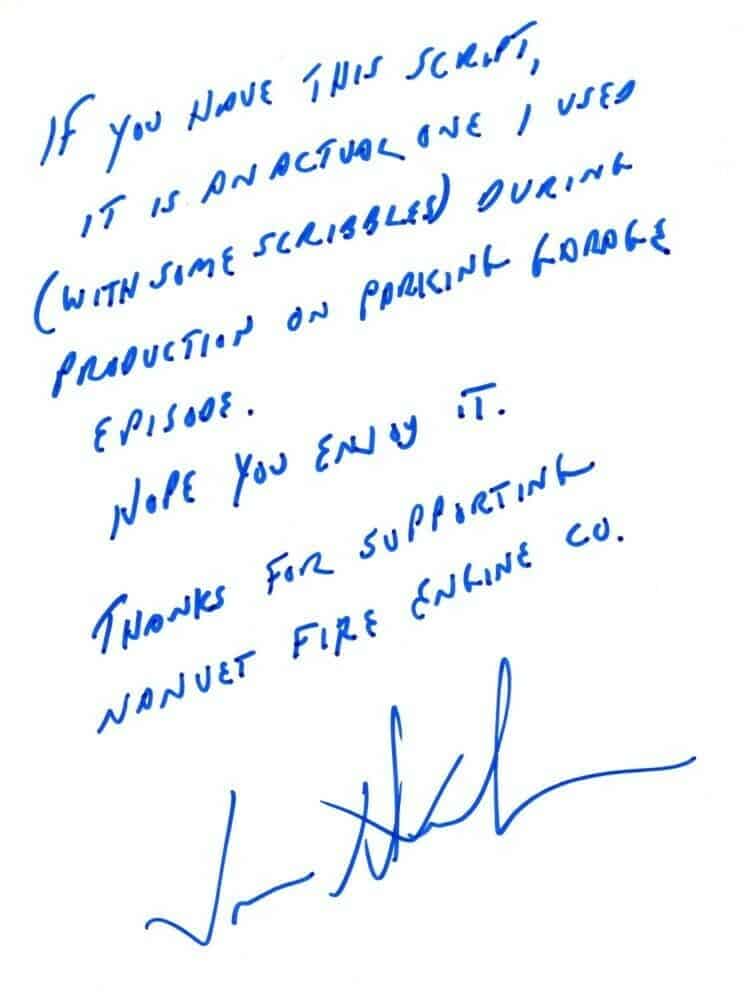 Not only did Jason accommodate the fan's request by sending an autograph, but he went the extra mile. Jason also sent his personal copy of the script used for the fan-favorite Seinfeld episode "The Parking Garage." The episode originally aired in 1991 and was ranked #33 on TV Guide's 1997 list of the 100 Greatest TV episodes of all time. Any fan of the show will remember this one well, so it's an incredible donation on Jason's part.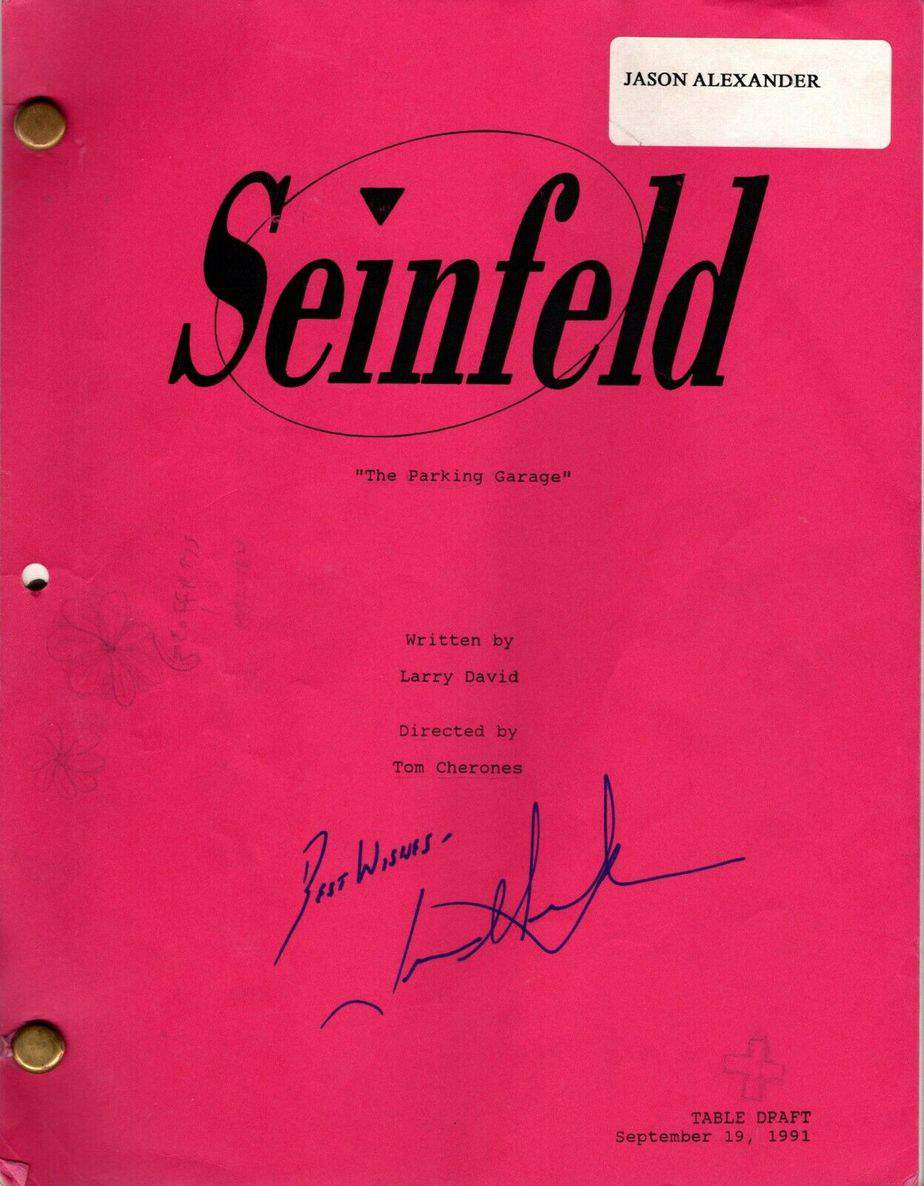 Supporting a Great Cause
The script was signed by Jason and included the original marginalia in the form of handwritten notes on the inner pages. It's hard to imagine receiving such an iconic piece of television history. This kind of generosity in support of a worthy charitable cause goes to show what a class act Jason Alexander is.
The Nanuet Fire Department is an all-volunteer force. Like so many other things, COVID-19 impacted the department and hindered its fundraising efforts. To help keep the department funded, they have turned to auctioning items donated by celebrities. To date, the proceeds from the sale of Jason's donated items have raised the most for the department. The final sale totaled $1,225 and went a long way to helping out.
Sir David Attenborough
I'm not sure if anyone has done more for the popular understanding of the natural world than Sir David Attenborough. Despite his influence, he still regularly takes time to respond to fan mail. Five-year-old fan, Ishaan Radia, was lucky enough to discover this for himself.
As a fan of the famous naturalist, Ishaan decided to write Sir Attenborough. Following a bike ride near his childhood home, Ishann sent him photos of the nostalgic location. He mentioned his enthusiasm for Sir Attenborough's work and inquired about his favorite things.
To young Ishaan's surprise, Sir David responded to his letter.
"Thank you for your letter and for sending me photos of the house in which I lived when I was your age". – Sir David
[beautiful_link_preview url="https://www.dailymail.co.uk/news/article-9661215/Sir-David-Attenborough-leaves-boy-five-ecstatic-replying-letter.html"%5D
Ishaan is clearly a young man filled with wonder and curiosity about the natural world. It's responses from celebrities like Sir David's that help to foster young imaginations. The small gesture from the famous naturalist undoubtedly made a huge impact on the young boy. I would not at all be surprised to see him continue to turn an eye towards nature as he grows up.
Ryan Reynolds Finds Lost Fan Mail
Ryan Reynolds is one of those celebrities that are so hard not to love. His unintentionally belated response to a fan, identified only as Hunter, shows why. Despite the fact that the Deadpool star was responding to a complete stranger, his reply was nothing but friendly and conversational. Reading it, you might think that he knew Hunter on a personal level. He even went as far as to indulge his fan's offer to go and grab a beer sometime, life events permitting. If that doesn't give Hunter bragging rights for the rest of his life, I'm not sure what would.
Ryan even made sure to give Hunter a great piece of advice about staying focused.
The Obamas & Their Fan Mail
According to ABC, "If you wrote a letter to Barack Obama during his presidency, there is a 0.1 percent chance he wrote back to you." That sounds like he was quite unresponsive, but it's just a factor of the incredible volume he would receive. Every day, President Obama would read 10 of the 100,000 letters that were addressed to the White House daily. Reading all that mail required a team of staff and volunteers to comb through it and select which ones would reach the president's desk.
Responding to Mail was Serious Business
The president had to respond to letters ranging from typical fan mail to genuine pleas for help. That was the case with Ashley DeLeon. She reached out to the president after going through a crisis at home. She went through a horribly traumatic experience in which her family was murdered by her own father, a Marine Corps veteran. It was not so much a request for personal aid as it was a call to action. Mr. Obama wrote back with a heartfelt reply and made sure that Ashley was put in touch with the resources she needed.
Light-Hearted Responses
Not all letters required a serious response from the president though. People wrote to him for all kinds of reasons, including classroom assignments, birth notifications and even to invite the president to their weddings. The president and his team even took time to respond to missives such as these.
Mr. Rogers Welcomed All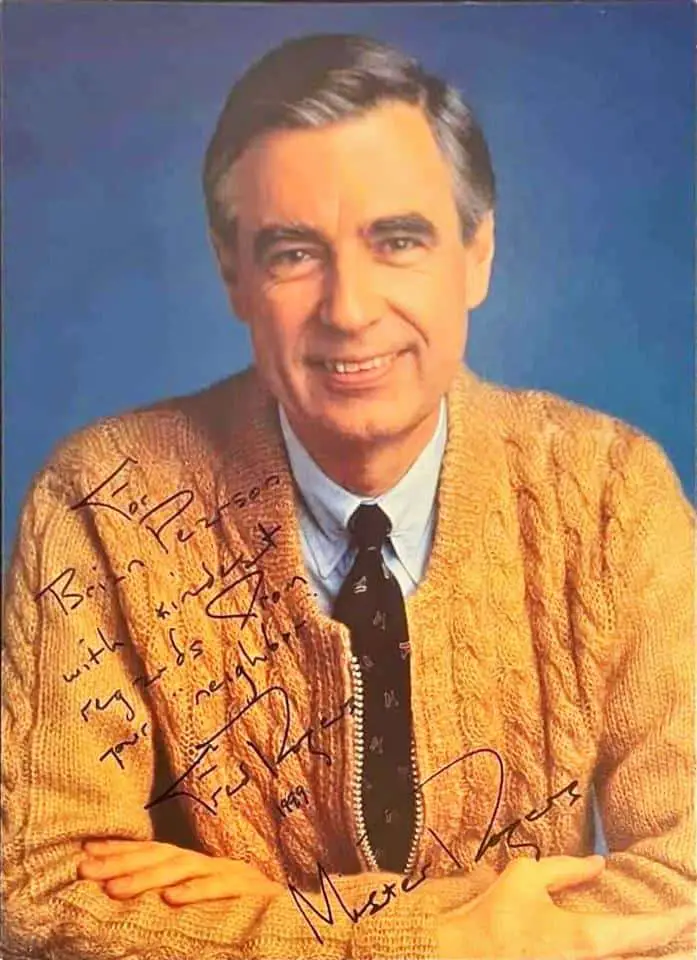 Mr. Rogers was known as one of the celebrities that always personally responded to his fan mail. One such response came in 1998 when the children's icon responded to a fan. In his reply, he reflected on the show's positive impact on children. As humble as he was though, Mr. Rogers, laid a lot of the credit for the show's success at the feet of his parents. He cited the loving foundation they built at home which laid the groundwork for getting the show's message across.
The fan expressed his appreciation for the show, but Mr. Rogers seemed to be equally appreciative to receive the support. He said, "it means a great deal to me to know you have such warm memories of our Neighborhood program". He also added, "your kind words are encouraging to all of us here". It's nice to see that a man who helped so many, was able to also benefit from his relationship with fans.
Mr. Rogers was notoriously kind. He was accepting of everyone and helped to ease racial tensions in America during a time when race-based discrimination was widely accepted. This closing line perfectly sums up his kind-hearted nature and proclivity for inclusion.
Kelsea Ballerini Supports a Vulnerable Fan
Country singer, Kelsea Ballerini, came through for a fan during her time of need. A 12-year-old girl from Colorado known only as Ellie wrote Kelsea about her troubles. The young fan had recently started middle school and was having a tough time. She seemed to be the victim of bullying as she was subjected to the "nasty things" her classmates would say to her. Even though Kelsea couldn't find an address to reply to, she still reached out on her Instagram account.
Kelsea didn't hesitate to relate to her fan's struggle. She expressed that she went through similar experiences in middle school as Ellie did. She remembered the awkwardness of that age and encouraged Ellie that she would grow from the experience. Seeing celebrities support their fans goes a long way to building a bond between them.
Want to Write Fan Mail to Celebrities?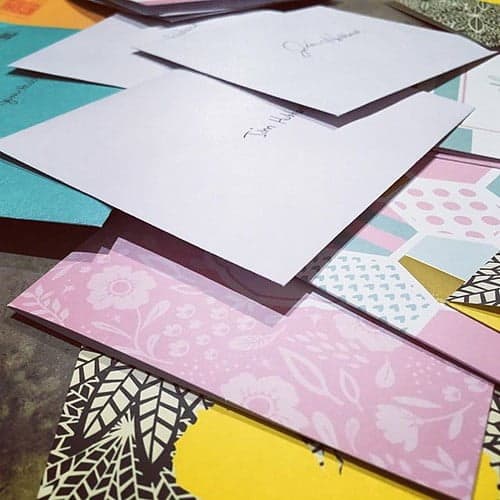 Be sure to learn the fundamentals and check out my guide on writing fan mail to celebrities here. It will teach you everything you need to start writing letters with tips that will increase your success rate. As we've seen, hearing back from celebrities is still possible even today. If you need help finding the right celebrity addresses, startiger.com is the only source you will ever need. It is the #1 resource for celebrity addresses anywhere. Make sure that you are not the one to miss out on the next incredible response from your favorite celebrities.