Which Celebrities Respond to Fan Mail?
Have you ever wanted to send fan mail to your favorite celebrity or even request an autograph? Writing fan mail and requesting autographs from celebrities through the mail (TTM) is an increasingly popular hobby.

According to our analysis, users of a leading fan mail site reported on average 113 successes per day. It's shocking how many celebrities are willing to respond to fan mail and even sign autographs for their fans. Based on responses provided by users of that site, these 30 celebrities are some of the most prolific or sought-after public figures that respond to fan mail and requests to sign autographs TTM in 2023.

Having trouble putting your thoughts into words? Try using our simple fan mail template to get started or generate one with AI! Then just try reaching out via the addresses below.
Top Celebrity Signers [#31-#24]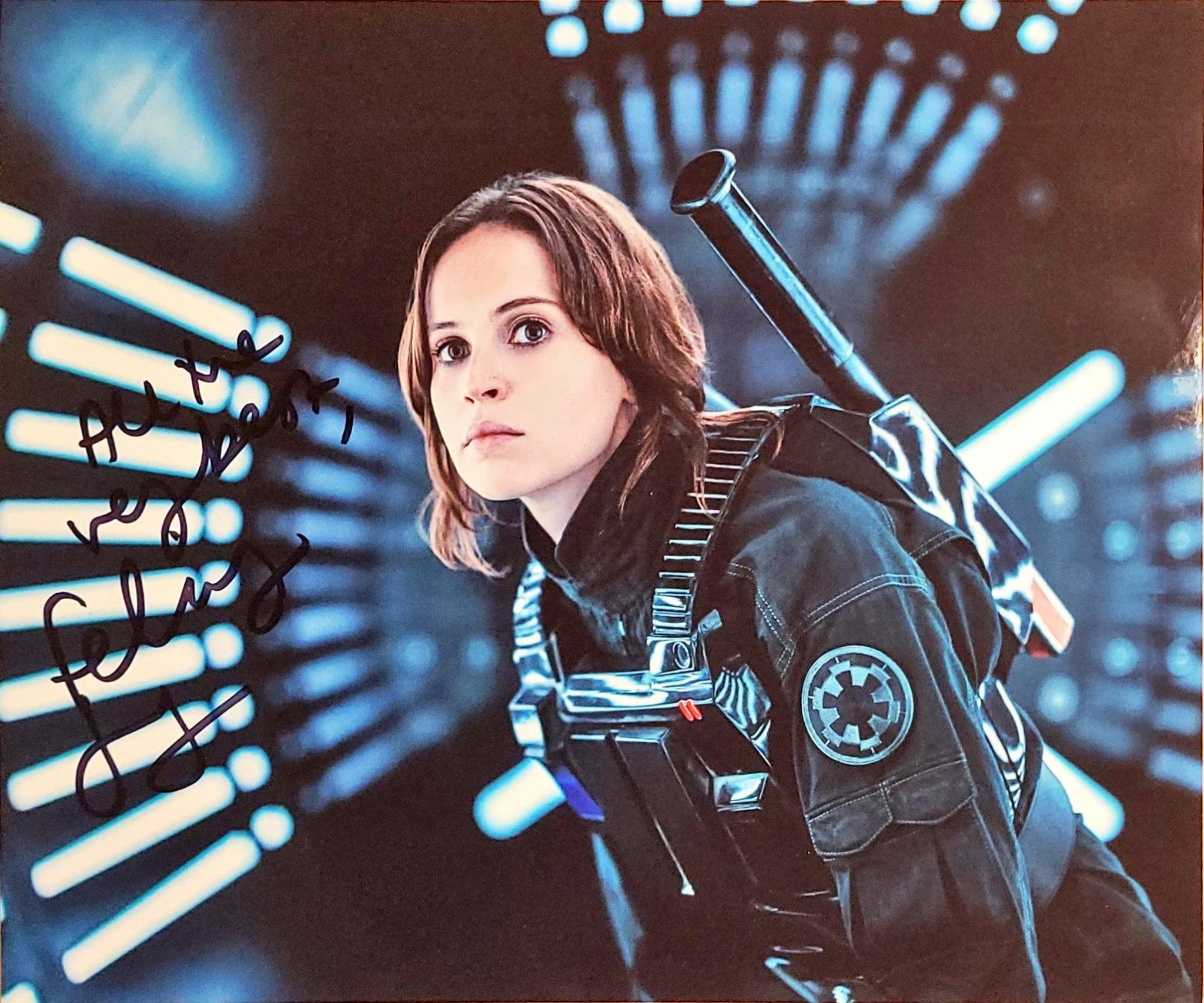 Felicity Jones is an English actress and producer. While her response rate isn't incredibly high, for such a big-name celebrity, it's actually quite good. Fans of Rogue One: A Star Wars Story will be especially interested in writing to her.
Rank
Name
Responses
Success Rate
Fan Mail Address
31
Joe Alves
22
88%
Joe Alves
4176 Rosario Rd.
Woodland Hills, CA. 91364
30
Felicity Jones
23
28%
Felicity Jones
Independent Talent Group Ltd
40 Whitfield Street
London W1T 2RH
United Kingdom
29
Johnny Depp
46
91%
Johnny Depp
The Spanky Taylor Company
916 West Burbank Blvd.
Suite #206C
Burbank, CA 91506
USA
28
Andy Serkis
92
50%
Andy Serkis
c/o Earache Voices Ltd
73 Beak Street
London, W1F 9SR
United Kingdom
27
Lisa Loeb
92
77%
Lisa Loeb
c/o Lisa Loeb Fan Club
11054 Ventura Blvd, Suite 381
Studio City, CA 91604
26
Zach Braff
113
60%
Zach Braff
c/o Hansen, Jacobson, Teller, Hoberman, Newman, Warren & Richman
Attn: Ken Richman
450 N Roxbury Dr
8th Floor
Beverly Hills CA 90210
Top Celebrity Signers [#25-#21]
Jonathan Banks is known for the cold-blooded hitman he played on Breaking Bad. Don't let his memorable performance fool you though. He is an excellent signer, often taking only a few weeks to respond to fan mail. It should be noted that he does dedicate everything he signs so if the intended recipient is not the requester, make sure you include their name!
Rank
Name
Responses
Success Rate
Fan Mail Address
25
Michael Douglas
115
55%
Michael Douglas
c/o Furthur Films
62 W. 45th Street
Suite 901
New York, NY 10036
24
Joe Dante
129
87%
Joe Dante
c/o Renfield Productions
6715 Hollywood Blvd, Suite 294
Hollywood, CA 90028
23
Danny Trejo
142
70%
Danny Trejo
AEFH
5055 Wilshire Blvd.
Suite 865
Los Angeles, CA 90036
22
Jonathan Banks
170
87%
Jonathan Banks
29734 Harvester Rd
Malibu, CA 90265-3727
21
Jean Reno
183
83%
Jean Reno
SMTSCD PRODUCTIONS
Jean Reno,
88 Washington Place, Apartment 4C
New York, NY 10011-9142
Top Celebrity Signers [#20-#16]
Natalie Dormer is best known for her roles as Anne Boleyn on The Tudors, as Margaery Tyrell on Game of Thrones, Irene Adler on Elementary, and as Cressida in The Hunger Games: Mockingjay – Part 1 and 2. Natalie typically sends out authentic pre-signed photos from her agency.
Rank
Name
Responses
Success Rate
Fan Mail Address
20
Ron Ferdinand
195
93%
Ron Ferdinand
201 Birchwood Drive
Pine Bush, NY 12566
19
Natalie Dormer
203
85%
Natalie Dormer
c/o United Agents
12-26 Lexington Street
London W1F 0LE
United Kingdom
18
Vanna White
228
80%
Vanna White
Vanna White Productions Inc
301 North Lake Avenue #900
Pasadena, CA.91101
17
David Attenborough
235
93%
David Attenborough
5 Park Rd.
Richmond,
Surrey
TW10 6NS
England
16
George W. Bush
269
75%
George W. Bush
c/o Office Of George W. Bush
P.O. Box 259000
Dallas, TX 75225-9000
Top Celebrity Signers [#15-#11]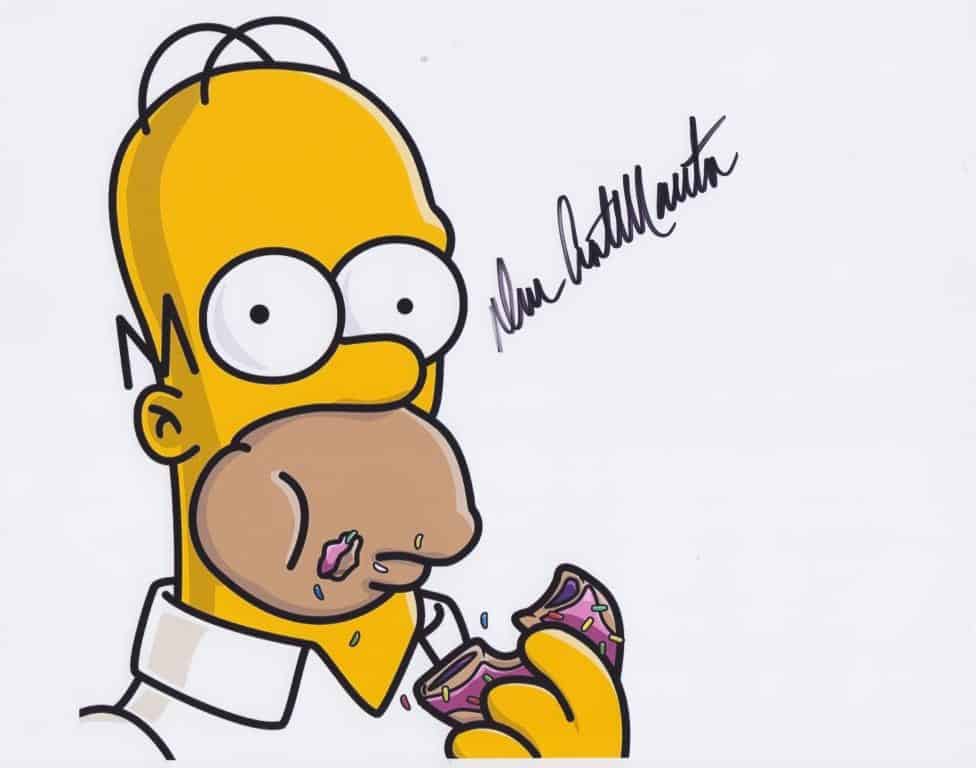 Dan Castellaneta is an American actor, voice artist, and screenwriter. He is best known for voicing Homer Simpson on the animated series The Simpsons. He has a long history of being good to his fans and signing autographs through the mail.
Rank
Name
Responses
Success Rate
Fan Mail Address
15
Joan Collins
290
71%
Joan Collins
c/o Intertalent Rights Group
First Floor
Malvern House
15-16 Nassau Street
London
W1W 7AB
United Kingdom
14
Dan Castellaneta
290
75%
Dan Castellaneta
Washington Square Arts & Films
310 Bowery, 2nd Floor
New York NY 10012
13
Judy Sheindlin
328
85%
Judy Sheindlin
5842 Sunset Blvd. #303
Hollywood, CA 90028-6607
12
Jackie Chan
366
90%
Jackie Chan
Jackie & JJ Productions Ltd
145 Waterloo Road
Kowloon
Hong Kong
11
Tommy Chong
391
82%
Tommy Chong
1625 Casale Road
Pacific Palisades, CA 90272-2717
Top Celebrity Signers [#10-#6]
Jason Alexander is one of the most generous signers out there. He recently donated a hand-signed original script from the Seinfeld episode "The Parking Lot". Read more in our post about Nine Amazing Celebrity Responses to Fan Mail.
Rank
Name
Responses
Success Rate
Fan Mail Address
10
Jason Alexander
404
77%
Jason Alexander
Angel Ark Productions
5042 Wilshire Boulevard # 592
Los Angeles, CA 90036-4305
9
Jim Davis
439
90%
Jim Davis
c/o Paws Inc.
5440 E. Co. Rd. 450 N.
Albany, IN 47320
8
Brigitte Bardot
515
89%
Brigitte Bardot
La Madrague
F-83990 St. Tropez
France
7
Carol Burnett
541
87%
Carol Burnett
c/o Mabel Cat, Inc.
9663 Santa Monica Boulevard # 643
Beverly Hills, CA 90210-4303
6
Vera Miles
574
90%
Vera Miles
PO Box 1599
Palm Desert, CA 92261-1599
Top Celebrity Signers [#5-#1]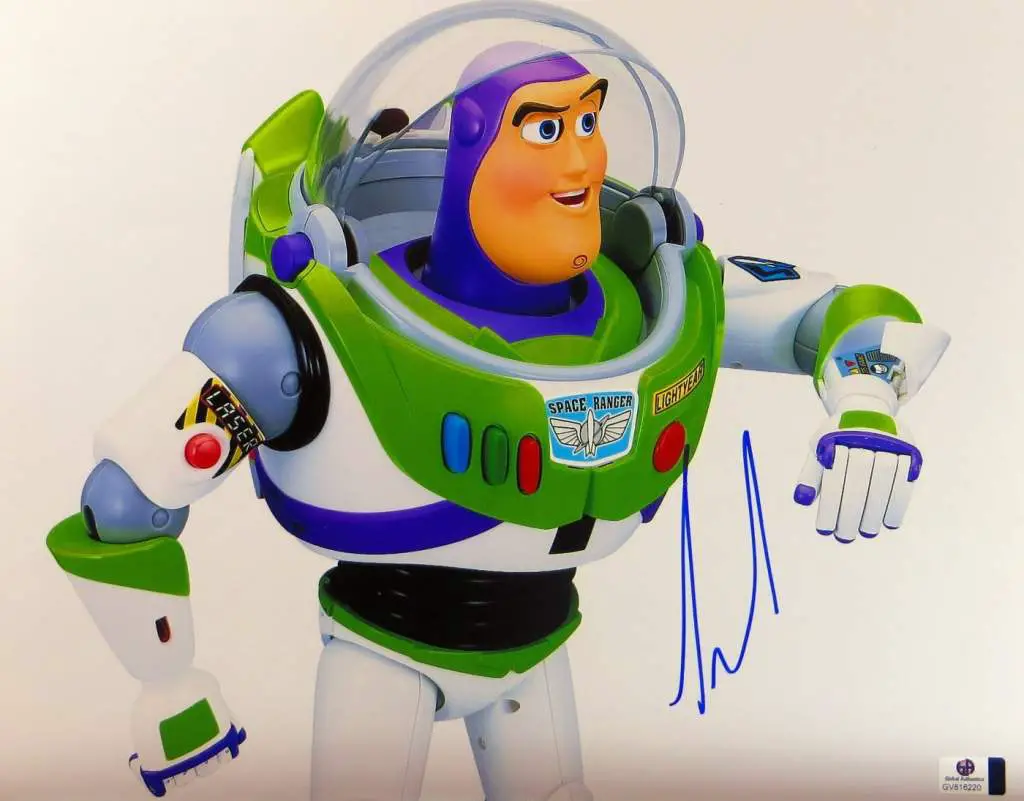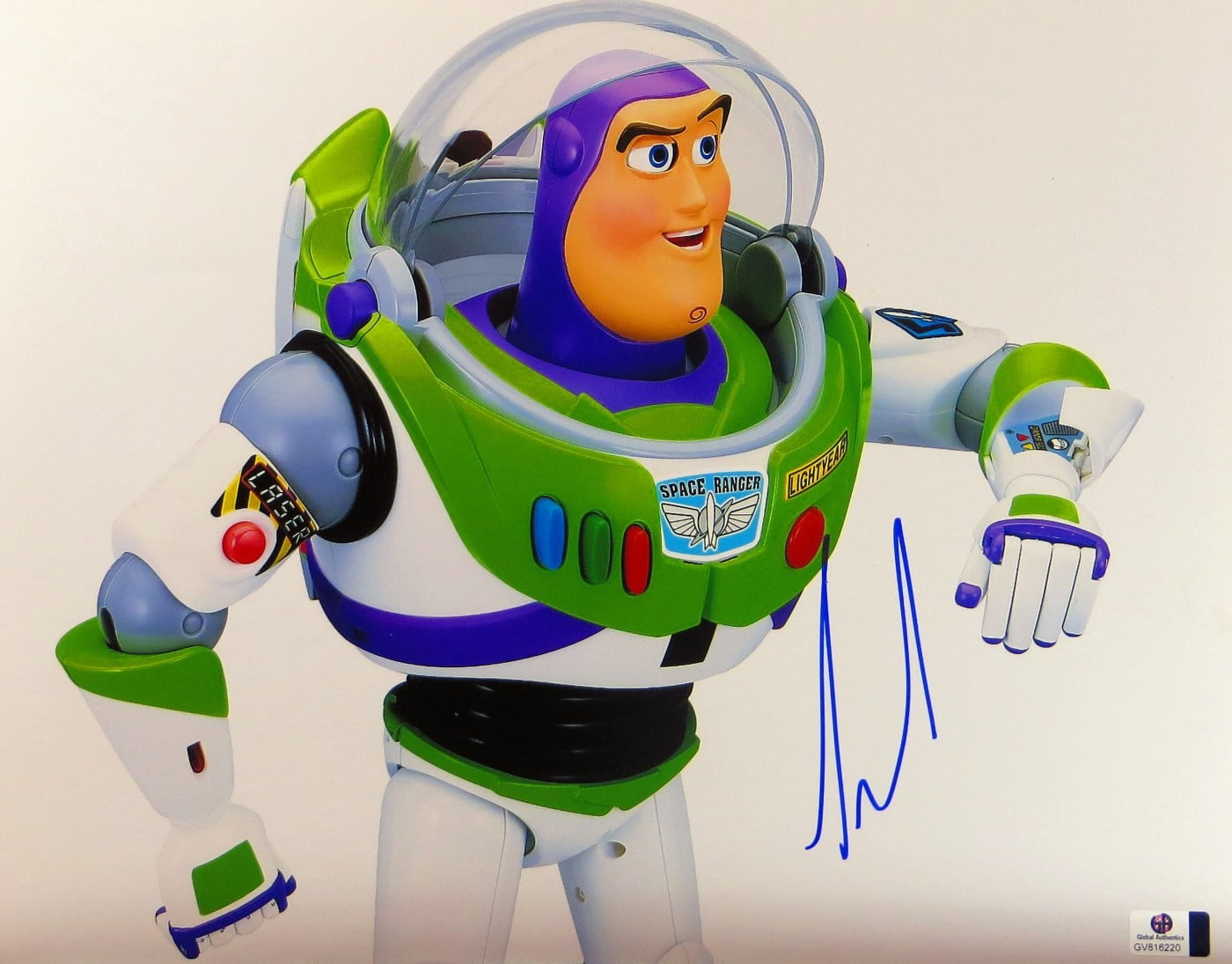 Tim Allen, known for his roles in Toy Story, Home Improvement, and The Santa Clause is a fan favorite when it comes to TTM autograph collectors. He has made a lot of happy fans over the years by proving to be a reliable signer.
Rank
Name
Responses
Success Rate
Fan Mail Address
5
Johnny Depp †
591
49
The Spanky Taylor Company
916 West Burbank Blvd.
Suite #206C
Burbank, CA 91506
USA
4
Judi Dench
592
90%
Judi Dench
Julian Belfrage Associates
3rd Floor, 9 Argyll Street
London W1F 7TG
United Kingdom
3
Sophia Loren
648
91%
Sophia Loren
Case Postale 430
1211 Geneve 12
Switzerland
2
Tim Allen †
868
86%
Tim Allen
c/o Boxing Cat Productions
11500 Hart Street
North Hollywood, CA 91605
1
Henry Winkler
1,056
89%
Henry Winkler
c/o Fair Dinkum Productions
PO Box 49914
Los Angeles, CA 90049-0914
† denotes a high likelihood that the signer uses autopen or pre-print autographs.
More Celebrity Contact Information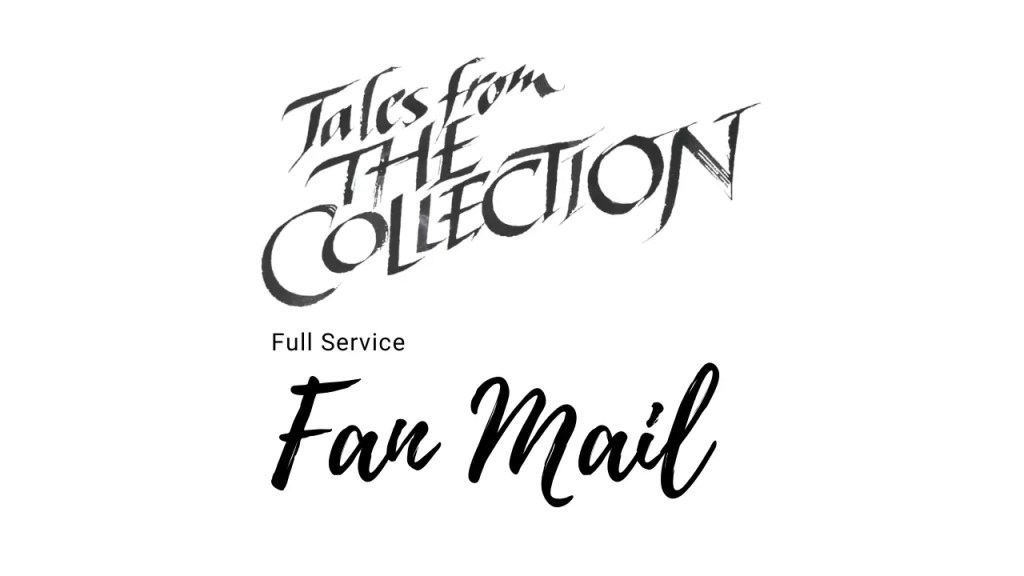 Want to send fan mail, but don't have the time? Let us do it for you with our Premium Fan Mail Service. We'll ensure your letter is written, packed, and sent, so you won't have to lift a finger!
Fan Mail just got incredibly simple. Use Tales From The Collection's Premium Fan Mail Service. to handle printing, packaging, and shipping for you!
FAQs
Where to find celebrity and athlete fan mail addresses?
There are a number of ways to find fan mail addresses for celebrities, actors, authors, artists, and more. A good place to start would be to google their name + "agency" to find out which agency represents them. Then it's as simple as going to that agency's contact page to find their mailing address. Write your letter to the celebrity and send it to their agency for forwarding. If they have a personal site, that would be a good place to check as well. For a comprehensive guide on where to find addresses, check out Tales From The Collection.
Is writing fan mail a good hobby for kids?
Writing fan mail and collecting autographs through the mail (TTM) is a great hobby for kids and teens. The hobby gets kids excited to write because they are writing about what interests them most. For example, if a kid likes video games, they can write to the game studio that developed their favorite game. They will love getting a reply back on official letterhead and they may even be lucky enough to get some free swag as well. Be sure to check out the complete guide on writing fan mail to guarantee the greatest chance of success.
Who are the easiest celebrities to contact?
The easiest celebrities to contact are typically those that are up-and-coming or otherwise not as much in the spotlight as voice actors for example. The more popular a celebrity is, the harder it generally is to contact them, but that doesn't mean that anyone is out of reach.
Get Updated Celebrity Contact Info First!
Sign up for the Tales From The Collection newsletter and be the first to know when new contact info is added for celebrities like Johnny Depp, MrBeast, and Taylor Swift!