Roy Beck's Early Work in Film and Television
You could say that acting is in Roy Beck's blood with a family film heritage that spans over seven decades. Beck grew up in England, the son of Roy Beck Sr., who has an extensive list of credits under his name and was prolific in the business. He got his start at Denham Studios in 1947 appearing in 'So Evil my Love' and later had an ongoing role as Roger Moore's stand-in and double on the first season of The Saint. He was also responsible for igniting a young Beck's passion for acting that led to a long-standing career as a professional supporting actor in film and television.

Roy Beck Jr.'s very first experience of working in movies was in the early 1960s when Roy Beck Sr. took him to the ABPC Elstree Studios to meet with Roger Moore on the set of The Saint. It was an incredibly exciting experience for him and he even had the opportunity to sit in the famous Volvo P1800. As fate would have it, that day's visit to the set would mark the beginning of Beck's filmography as Roger Moore asked if he'd like to appear with him in the episode 'The Golden Journey' that was filming on the back lot that very afternoon. Beck recalled that he was "terribly excited and my very first take had to be cut because I was making so much noise running up and down the steps in the background that the director couldn't hear Roger's lines. Tremendous times that started my journey, paving the way to a future career in film and television."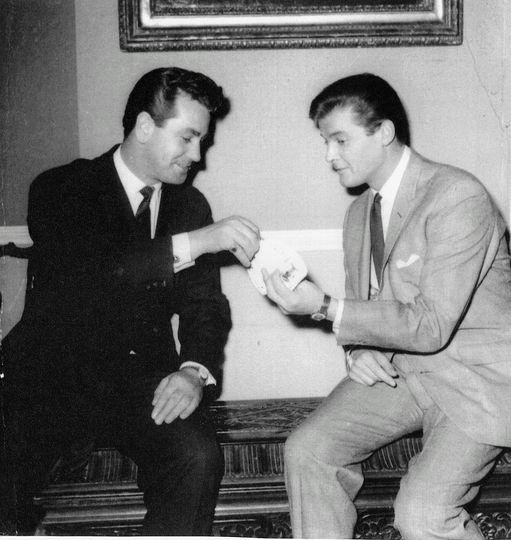 From his simple beginnings as a background actor, Beck went on to work on a great many feature films and television series, amongst some of the earliest were Raiders of the Lost Ark, Indiana Jones and Last Crusade, Becket, Oliver!, Department S, The Champions, Man in a Suitcase, The Prisoner, Where Eagles Dare, Goodbye Mr. Chips, and many, many more. In fact, Beck's IMDb page currently lists 108 productions that he's participated in as an actor. However, one of Beck's more enjoyable assignments was working on Raiders of the Lost Ark.

Raiders of the Lost Ark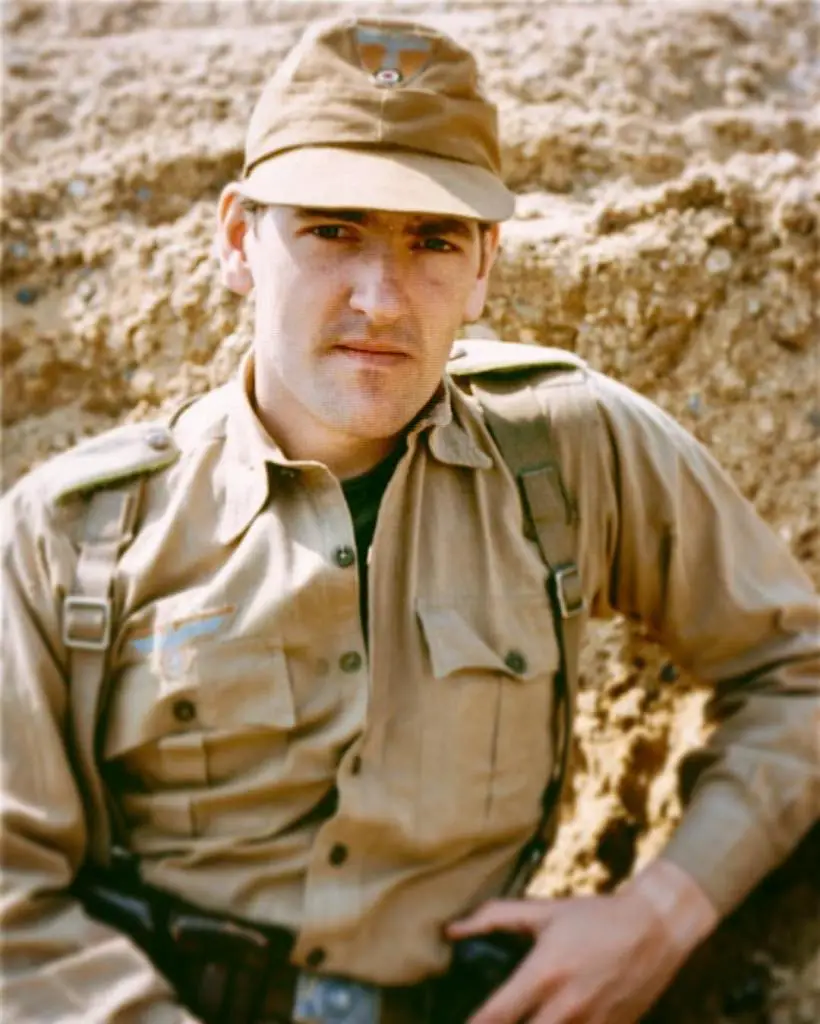 Raiders of the Lost Ark was Steven Spielberg's first movie shot in the UK. The opening of the Ark sequence took around a week to film. Looking back at his experience on set, Beck recalled that "we worked very closely with Spielberg, particularly on the special effects scenes. These were fairly early days for SFX so a lot of experimental ideas were tried out. In particular, the use of highly reflective 3M tape and elaborately wired contraptions with high wattage projector bulbs that we wore under our uniforms and activated with switches in our palms. It was huge fun on set."

Working on Raiders must have been an incredible thrill for Beck. One memory in particular that he shared which really captured the atmosphere of the set was "a very funny incident I can remember vividly. It occurred one afternoon when the tea lady came on her usual rounds through the set with tea and cakes. One of the soldiers put a piece of dry ice, taken from the Ark, and placed it into a polystyrene cup. You can imagine what happened when the poor tea lady poured the tea into it. She was horrified and we all shouted 'that tea's blooming hot..!' A hilarious moment. Another interesting anecdote that has never come to light is that Anthony Daniels (C3PO) was cast as one of the German soldiers in that sequence, he was costume fitted at the same time as me.
Collecting Autographs on Set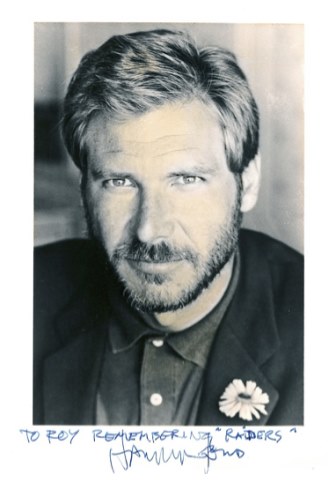 Since Tales From The Collection is all about autograph collecting, when I saw Beck's signed 8×10″ photo of Harrison Ford, I knew I had to ask about his collection and what the experience of collecting autographs on a film set was like. He told me that he "inherited most of my extensive collection of signed photos from my late father.  For over four decades he worked closely with Robert Mitchum, Roger Moore, Tony Hopkins, John Hurt, Rod Steiger, James Stewart, James Coburn, Edward Fox, Ryan O'Neil, Charles Bronson, George Segal and Lee Marvin to name a few. All of whom were very pleased to personally annotate production stills for him.  These busy days though with increased security worries, and now COVID of course, stars tend to come to set only when required to work and there's less opportunity to build on working relationships. When working more closely as stand-in or double for principal cast however, it's a little easier."
He continued to say that he "was very pleased to meet Harrison on location in London back in the early '90s filming 'Patriot Games'.  I had been cast as a London Police Officer.  When we finally met on set he initially thought I was a real copper and we had a good laugh about that.  It was fun to reminisce about those early Raiders memories with him and he very kindly arranged for his agent to forward the signed picture, of which I am extremely fond. 
Roy Beck's Work Behind the Scenes
While Beck spent a lot of time working in front of a camera, his mainstream career was spent behind the scenes in post-production as a film and TV editor. In the 70s and 80s he worked in Canada and the UK editing many light entertainment shows including The King of Kensington and The Frankie Howerd Show for CBC Toronto as well as the marriage of Princess Anne and Mark Phillips for the US ABC Network. Additionally, in what Beck considered to possibly be the highlight of his career in the UK, he edited Granada Television's prestigious showcase drama Laurence Olivier Presents Come Back Little Sheba where he worked directly with Olivier and director Silvio Narizzano. Another career high for Beck was working with the legendary film director Michael Powell on a project to re-master his very first feature film The Edge of the World for the BBC. He later went on to head up many of London's foremost post-production facilities.

After stepping away from acting to pursue work in post-production, Beck eventually returned to the craft in 2012. Since then, he's been a featured supporting actor in many TV dramas and mainstream feature films: Downton Abbey, The Theory of Everything, Kingsman, Legend, Now You See Me, The Infiltrator, Fantastic Beasts, Sense8, Black Mirror, War Machine, Transformers, American Assassin, The Foreigner, Murder on the Orient Express, Red Sparrow, Christopher Robin, Harlots, The Crown, Killing Eve and The Batman.

Moreover, he's had stand-in and doubling assignments for Oliver Reed, Joel Fabioni, Albert Finney and more recently Sir Michael Gambon, Matthew Macfadyen, Mark Gatiss and, for a Japanese TV commercial, Tommy Lee Jones.
Autograph Signing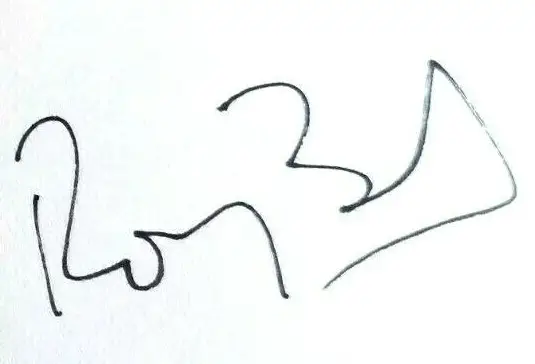 Beck is currently working with the Fortune & Glory – Indiana Jones Autographs and Collectibles Facebook group to put together an autograph signing of his own. Check back for updates and information on how to get a signed photo from Raiders of the Lost Ark or one of his many other movies.
Roy Beck Films You'll Love
More Tales From The Collection