Very special care and consideration must be taken when deciding how best to frame your autographs. Many collectors have found out the hard way that poor framing and inappropriate storage of their valuable collectibles have caused irreparable damage. This is in large part due to the fragility of prints and the ink used for autographs. It tends to stick to the glass when directly pressed against it for long periods and will fade from ultraviolet (UV) light exposure. The signed prints and photos themselves will also deteriorate from exposure to acidic materials.

Even expert framers may not be aware of the pitfalls that come with framing autographs due to the peculiarities of the medium that don't necessarily come up in day-to-day operations. Therefore, it's important that you arm yourself with knowledge on the best practices for framing autographs so that you can go to your local framer being well-educated and knowing exactly what to ask for. That way, you can ensure that you are getting the longest life out of your signed photos and prints as well as ensuring optimal viewing conditions for your treasured autographs.

To make the process simple, you can get everything you need for safe framing in one place. On eBay, you can get custom picture frames that fit signed CDs and records perfectly. Simply choose a 14″ frame with 11.5″ matt for vinyl or a 6″ frame with 4.5″ matt for signed CD booklets. Just let them know how big you want the matt when you order. Each frame comes with UV acrylic glass and an acid-free matt.
What Glass to Use for Displaying Autographs
The first and foremost consideration with framing autographs is preservation. Light is an essential element for your autographed poster and prints to be well seen. However, it can be very damaging to your signed items. light exposure, whether from the sun or artificial light sources can fade ink used on a signature to the point of non-existence. It doesn't take long either for fading to occur. Depending on the ink, autographs exposed to light can begin to fad even after only a year. This isn't as much of a concern for paint pens, but ink pens like Sharpies are particularly susceptible to this problem.

When it comes to framing your autographs, the best countermeasure for fading ink is to use laminated glass, also known as UV glass. This special glass blocks between 98–99%  of UV light. You may also hear the term "museum glass". While UV glass and museum glass provide equal protection against UV light, museum glass is considered to be the ultra-premium option due to its unparalleled clarity and resistance to glare.

If UV glass isn't in your framing budget, then there is one alternative that many collectors find controversial, but it is worth mentioning. The best way to avoid light damage and fading on your autographs is to never expose them to light at all. Of course, that doesn't do much good if you want to display your collection. Some autograph collectors have found a middle ground by making high-quality copies of their autographs for display while keeping the originals stored safely away. If you're interested in going that route, scan your signed photo and order a print from Amazon Photos for framing.
The Importance of Matting Framed Autographs
Matting a photo helps to draw attention to any piece that you choose to frame. It instantly gives your photos and prints a high-quality and professional look when compared to a photo that is simply put in a frame. However, for autograph collectors seeking to display their items, mats serve a very important protective purpose. While glass is rather smooth, it is an imperfect surface that can cause ink to lift from a signed photo. The process usually takes some time, but if an autograph is pressed against the glass of a picture frame, irreversible damage can occur.

That's where the benefit of mats comes in. They serve as a separator between an autograph and a frame's glass and keep it safe from damage. A word of caution though. Mats used for framing should always be acid-free. If they aren't they cause discoloration of your prints and photos.
How to Safely Mount Posters and Prints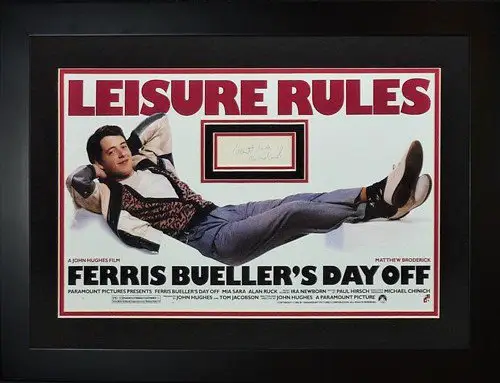 Custom Framing
Custom framing is one of the best ways to ensure that your autographs will be well protected behind glass. Autographs are a bit of a specialty item that requires, well, special care. Custom framing allows you to hand-select the materials being used for the frame job. It also gives you control over the process which will be handled by a professional. From mom-and-pop custom framers to big box art stores like Michaels there is likely a vendor capable of framing autographed posters near you.

There are a few things that you will want to make sure your framer keeps in mind though. Be sure to communicate with them so that they know that the preservation of your signed photos and prints is your primary concern. That way they will use the appropriate acid-free materials and archival processes for the job.
DIY Autograph Framing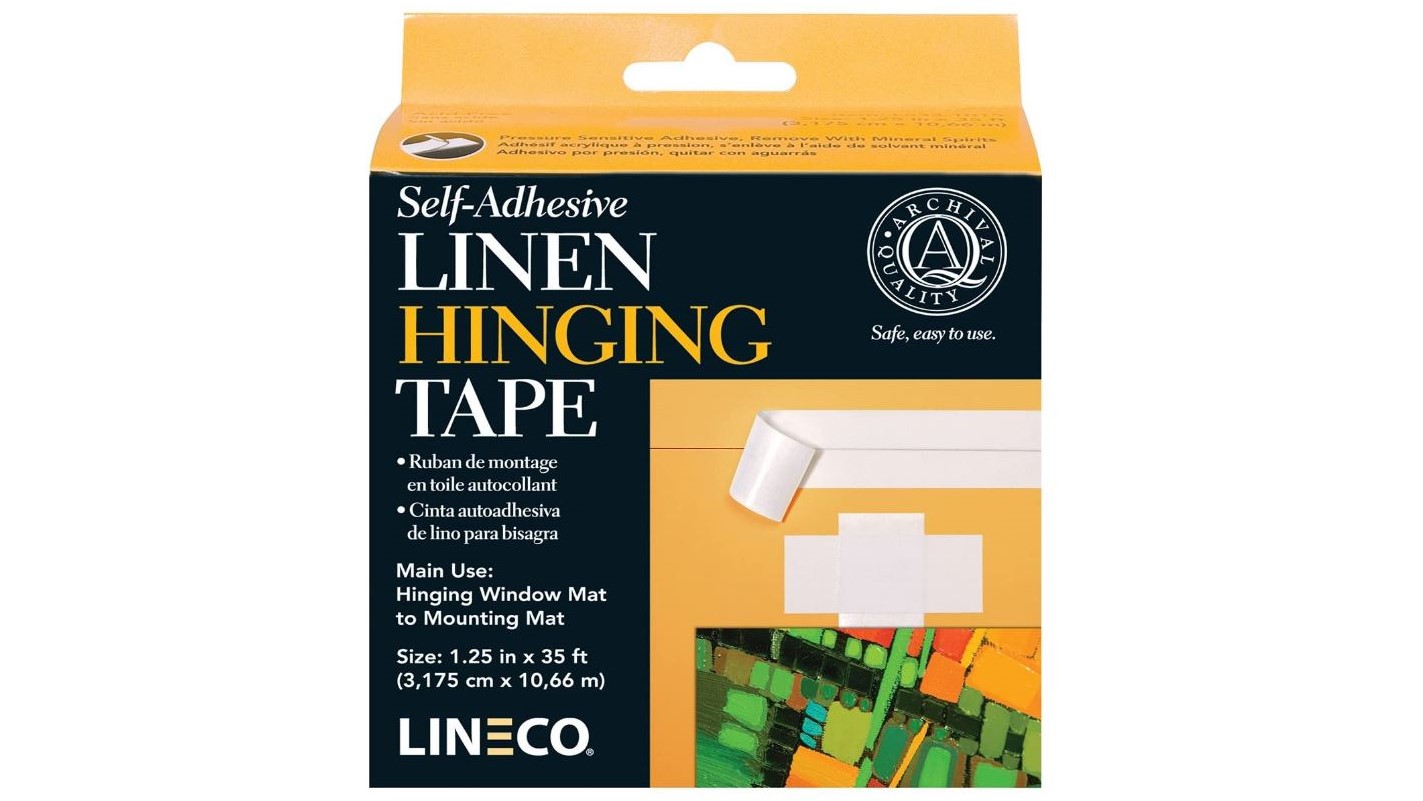 To frame an 8×10 photo at home, you can use the following supplies: 11×14 acid-free mats, 11×14 acid-free backing, 11×14 frame with UV glass. If you find yourself in need of a way to mount your photo more securely, you can use linen tape. Lineco self-adhesive linen tape is a strong acid-free high thread count cotton tape. The acrylic adhesive is permanent, non-yellowing, and stable over time. Hobbyists can use the product at home for DIY mounting on their mats, prints, and posters.
Light Box Frames
Baroque Portfolio's LED light box frames are a good choice for displaying your signed posters on a rotating basis. When it comes to displaying large-format signed prints and posters, you really can't beat the look of these frames. They display movie posters the way they are meant to be seen in theaters. While they are ideal for temporary display, I wouldn't store signed posters in them on a permanent basis due to the high degree of light exposure.
Design:
High-quality aluminum frame is strong and durable, made to last. 
Front-open design makes loading and changing prints quick and easy!
Solid LED diffuser creates an even backlight across the entire image. 
LED backlight lifespan of over 50,000 hours! 
Includes a sheet of acrylic glazing to protect your valuable artwork when on display. 
Four mounting brackets on the rear, makes for safe and easy hanging on any wall – hardware not included. 
Can be mounted HORIZONTALLY OR VERTICALLY!
Worldwide AC/DC adapter included! Works on 100v – 240v power inputs.
Connect to a Wi-Fi plug and have the ability to control your frame from anywhere! 
Outer frame dimensions: L 42 5/8″ x W 29 3/8″ x D 1 1/4″ 
Inner frame dimensions: L 40″ x W 27″ 
Frame profile: 1 7/16″ 
SHIPS TO DOMESTIC US ADDRESSES ONLY!
Please check local electrical codes/ordinances before running wires through wall.
Linen Backing
Linen backing is an archival process. That means that unlike dry mounting, it is reversible. The technique is popular among collectors because it helps flatten creases, rips, and other imperfections in posters and provides them with enough structural strength to hang, frame, and mount. This is invaluable, especially when working with severely damaged media. On the other hand, one technique to watch out for is dry mounting. It's commonly confused with linen backing, but they are completely different processes.
Why You Should Not Dry Mount Posters and Prints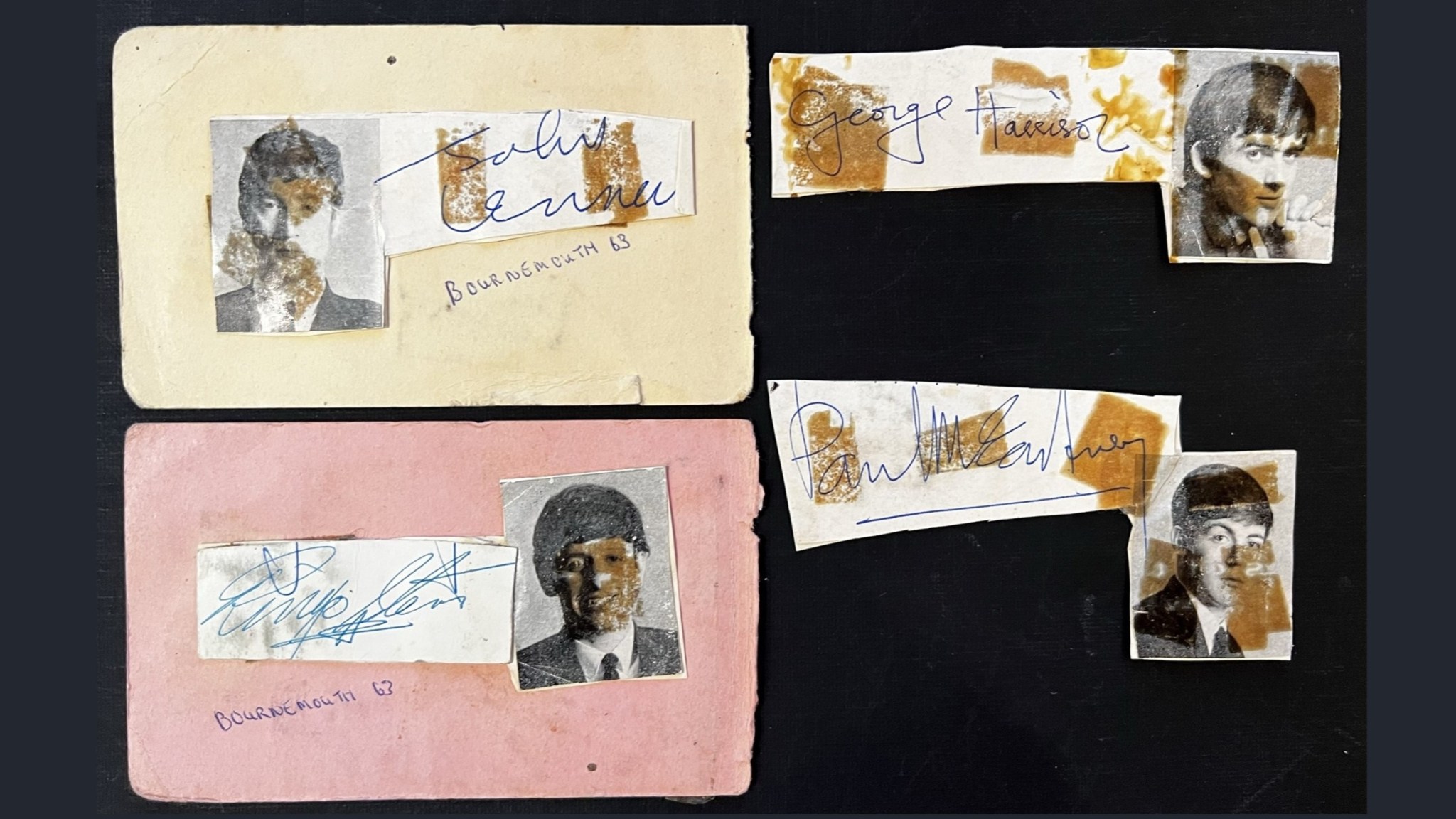 Dry mounting is the process of permanently adhering a print or poster to a backing board. According to Tuxedo Frame Gallery, "the 'dry' part of the term means that no risky wet adhesives are used in the mounting process. Instead, a sheet of dry adhesive material is placed between the artwork and the backing board. Then both are placed into a large vacuum press which flattens the artwork as it heats the adhesive to cause a permanent bond to the backing board."

As a result of the pressing and flattening process, many customers enjoy having their posters dry mounted because it creates a look that is clean and crisp. In general though, when it comes to valuable and collectible prints and posters, dry mounting generally destroys a lot of the items' value. That's because of the permanent nature of the process.
How to keep autographs from fading?
Because fading is caused by exposure to light, the only way to 100% keep an autograph from fading is to store it in a dark place. However, autographs can be safely displayed for long periods without fading if protected by museum glass.
Are faded autographs worth anything?
When an autograph fades, it loses value. The worse the fading, the lower the comparative value of the autograph. However, even faded autographs still hold value, especially in the case of rare signatures. When a signature, is hard to find and in demand, collectors will overlook condition issues. However, a bright fresh looking signature will always be more valuable than one that is faded.
Why do autographs fade?
Autographs fade due to light exposure. Ultraviolet rays from the sun or artificial light sources create a break in the chemical bonds of ink, which in turn causes fading. Over time, exposure to light has a bleaching effect on autographs.
What is the best frame for an 8×10 autographed photo?
The best size frame for a signed 8×10″ photo is not an 8×10″ frame. An exact-fit frame will not leave room for a matt to help separate the autograph from the glass and thereby prevent damage. Instead, go for an 11×14″ frame like this one from Amazon.