The tradition of collecting autographs from Disney Park cast members, especially princesses and characters, dates back to the opening of Disneyland in 1955. Over the years, it has become a popular activity for guests of all ages, who come to the parks with the intention of getting autographs and pictures with their favorite characters.
Disney has embraced this tradition by providing designated areas within the parks where guests can meet and interact with characters. Cast members are specifically trained to interact with guests in character and sign autographs—it's something they love!
Today, guests can also collect autographs from Disney characters through a variety of experiences, including character dining experiences, meet and greets, parades, and shows. In addition, many guests purchase autograph books or other collectible items specifically designed for this purpose.
Below you will find some of the most popular Disney Park autograph books!
Walt Disney World Official Autograph Book
The Walt Disney World official autograph book is a great choice to start your autograph-collecting adventure. It has a lively animated front with Mickey Mouse, Minnie Mouse, Pluto, Goofy, and Donald all having a great time at the Florida-based park. The back features autographs from some fan-favorite characters as well. But don't worry, even though it's branded with the Walt Disney World logo, it's perfectly acceptable to use it at any of the other Disney parks. The book is available with both black and white covers.
Best Disney Autograph Book and Pen Combo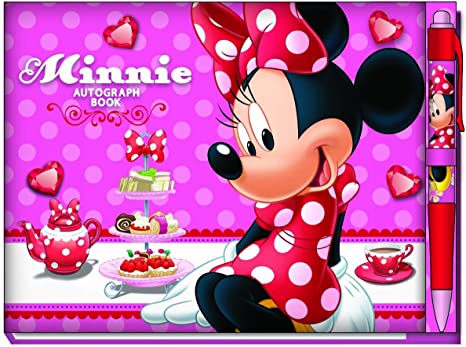 The Minnie Mouse and Mickey Mouse autograph books are great for a brother and sister. They have everything you need to get started at the park. It not only comes with a matching pen, but a set of letter stickers as well. You can use the stickers to customize your books with your child's name. They'll love them!
Best Marvel Autograph Book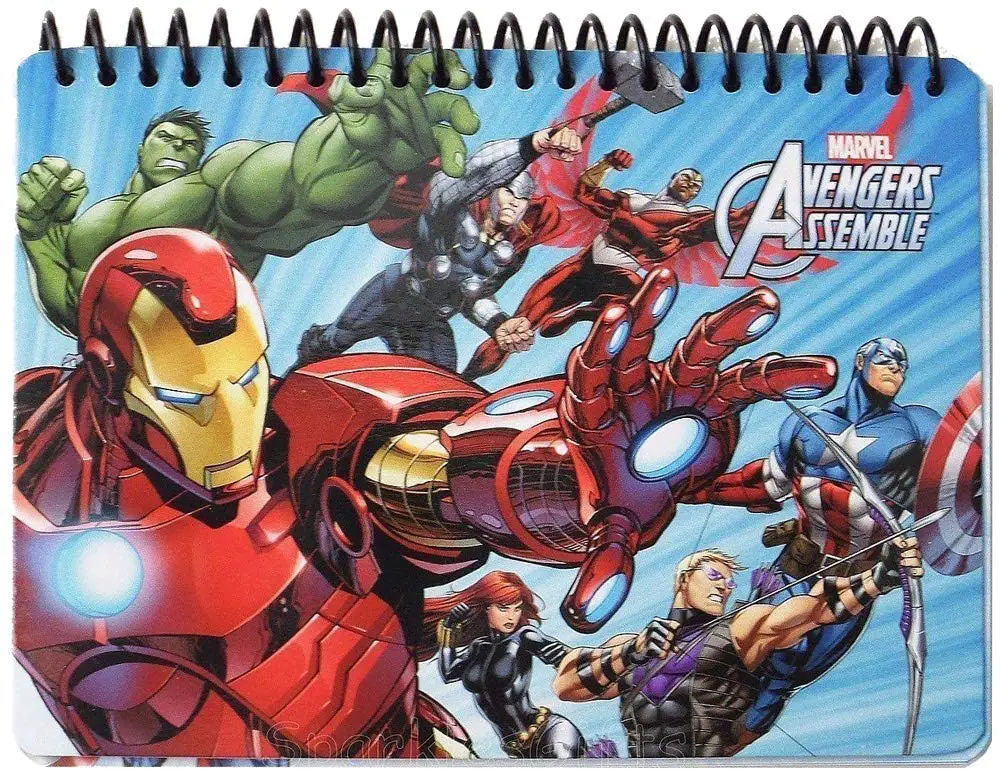 Disney has become much more than just a company symbolized by Mickey and Minnie Mouse. Since Disney's 2009 acquisition of Marvel the company has increasingly become known for superheroes. If your kids associate Disney more with the Avengers than with Pluto, then the Marvel autograph book is for you! It comes with a spiral-bound book and four pens in case one gets lost, which when kids are involved, is all but guaranteed to happen.
Add Photos to an Autograph Book
One fun way to personalize your Disney autograph books is to turn them into scrapbooks. When your kids get autographs from the cast members, it's almost a natural reaction to take out your phone and start snapping pictures. Since you will already have a ton of pictures of your kids interacting with their favorite characters, you should put them to use instead of letting them sit on your camera roll.

Start by printing out wallet-sized or 5×7″ photos. Then cut them down to size and stick them on the blank pages next to autographed ones. It's a really fun way of turning the autograph book from a novelty into a collection of treasured memories.
Helpful Disney Autograph Book Tips
Getting free autographs from your favorite Disney characters is one of the best ways for you to spend time with your family during your next trip to a Disney Park. Don't worry, it works for Disneyland, Disney World, and all of the Disney Parks around the globe. It's a simple and fun process. Simply present your autograph book to any of the parks' characters and ask for an autograph!
For a little extra fun and learning, make sure to look at all of the cast members' name tags when you meet them on the street. If they are identified as being able to speak another language, have them write a fun message for your kids in their native tongue. It's a great way to fill your autograph book and learn about different cultures while having fun!
The collection of autographs from Disney cast members has become a cherished tradition for many guests, serving as a lasting memory of their visit to the parks. Whether it's a princess or a classic Disney character, these autographs hold a special place in the hearts of many Disney fans and serve as a symbol of the magic and joy that can be found at a Disney park.
When filling up your Disney autograph books, remember the most important rule of all. Have fun!