Star Wars Celebration is the premiere Star Wars convention in the world. It is a Mecca for Star Wars fans where enthusiasts get to share their love with like-minded people and meet the stars that make the films and TV shows a reality. The four day Celebration experience is as much of an amazing adventure as it is a gauntlet that needs to be survived. At the end of the day though, it's the highlight of many fans' Star Wars experiences.

This year, veteran Star Wars actors like Anthony Daniels, Ian McDiarmid, and Doug Chiang all joined Celebration's headliner—Ewan McGregor on the convention's guest list. Already an actor with a reputation for being great with fan interactions, many were understandably excited to meet him. Attendees had unique opportunities to hear the actors speak and purchase photo ops and autographs for a chance for one on one personal interactions.
Ewan McGregor's Kind Gesture
Fans' experiences can vary widely when meeting celebrities at conventions. They can range from brief exchanges of pleasantries to emotional events that lead to tears and memories that are cherished for a life-time! One such scenario played out at Star Wars Celebration Anaheim. Celebration attendee Charles Gumucio shared his experience at the autograph table with Ewan McGregor who extended an act of kindness to a Ukrainian fan at a time when the people of Ukraine are in all of our hearts and minds.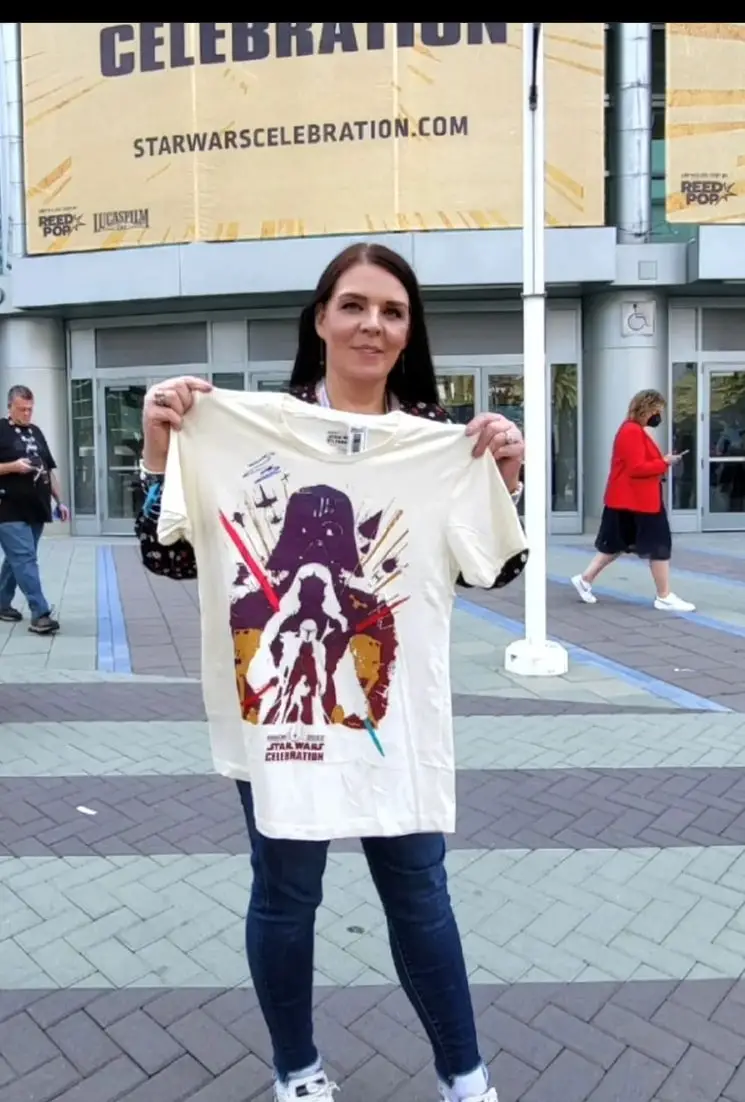 When actors attend comic cons, they always have one if not three or four volunteers, agents, and other representatives to assist with autograph signings. They prepare photos, determine pen color, autograph placement, and add notes to fans' items so that when the item to be signed gets to the celebrity, the process is as quick and efficient as possible. In this scenario, it would appear that one of the representatives assisting Ewan tried to deny his Ukrainian fan of her request to get a free autograph. However, being the good guy that he is, Ewan obliged the request and signed the fan's shirt.
Ewan Greets Fans with Iconic Line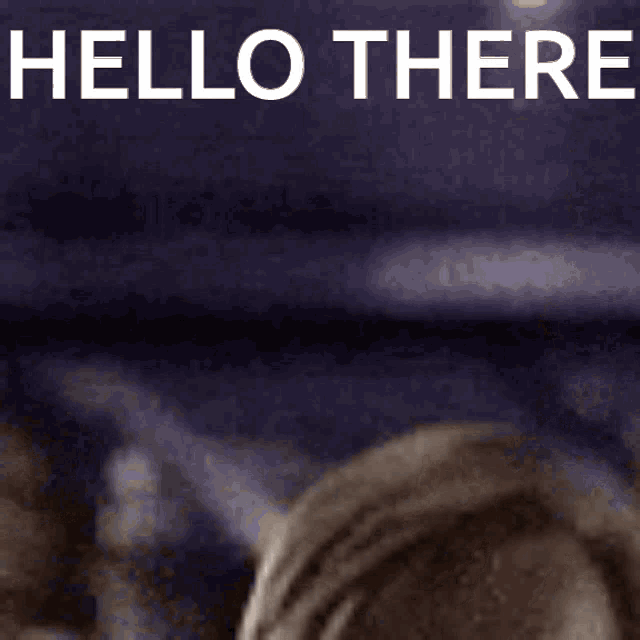 At Celebration Ewan has taken to greeting at least several of his fans with his iconic yet simple line "Hello There". Celebration attendee Cate R Siguenza recounted her experience this way. "Because of the sheer volume of people wanting to get Ewan McGregor's autograph today, they were rushing us through the autograph line and not allowing any personalization on the autograph (just his name). As people passed by him to pick up their items from his handler, the most he had time to say was a quick 'Thank you'.

Prepared for disappointment from a brief encounter, Sigueenza was anything but. She continued to explain that "as I passed him he looked me right in the eye and said 'Hello there'. I squeaked out a quick 'Hi!' Then the handler motioned me to 'move along'." With so many fans, Ewan had his hands tied trying to accommodate everyone, but he still managed to make each brief interaction memorable. Another fan, David O'Neal, had a similarly memorable encounter:
Ewan is considered to be one of the kindest celebrities when interacting with fans and his appearance at Star Wars Celebration is only adding to his reputation!