Agatha Harkness is one of Earth's most powerful witches, and lives for centuries, her aging slowed thanks to magical means. She becomes the governess to the First Family's son Franklin Richards and tutor to Wanda Maximoff, AKA Scarlet Witch.

Like the Marvel series before it, "Agatha: Coven Of Chaos" (formerly titled "Agatha: House Of Harkness") will make its debut on  Disney+. The series is set to film between January and May 2023. That lines the series up for a release date sometime in winter of that year. Filming will occur in Atlanta at Trilith Studios. 
"Agatha: Coven Of Chaos" Cast
Kathryn Hahn is an American actor known for her work in a variety of film and television projects. She began her career appearing in guest roles on various sitcoms before landing a starring role on the short-lived series Crossing Jordan. Hahn went on to appear in films such as Step Brothers and The Holiday before transitioning to dramatic roles in We're the Millers and Afternoon Delight, for which she received critical acclaim.

In recent years, Hahn has become known for her work in the Marvel Cinematic Universe (MCU), appearing in the Disney+ series Wandavision as Agatha. Hahn's performance in the show has been praised by critics, with many lauding her comedic timing and versatility. Kathryn Hahn will be reprising her role in "Agatha: Coven Of Chaos".

It is unclear if Elizabeth Olsen and other Wandavision veterans will be making a return to the new series, but chances are good that we will see her and at least Kat Dennings and Randall Park.
Writer and Producers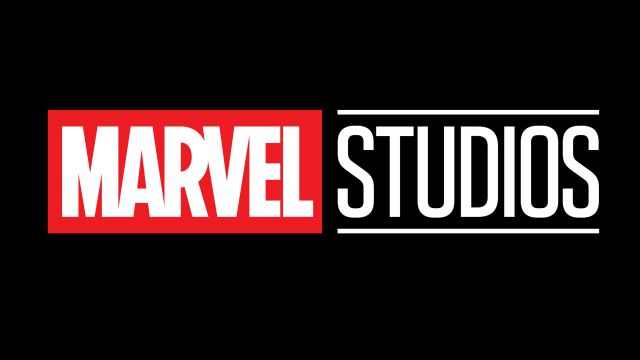 Kevin Feige
Kevin Feige is one of the most successful producers in Hollywood. He is best known for his work on the Marvel Cinematic Universe (MCU), which includes some of the highest-grossing films of all time. Feige began his career working on low-budget independent films. He eventually caught the attention of director Kevin Smith, who hired him to work on the film "Dogma." This led to Feige becoming a producer on Smith's next film, "Jay and Silent Bob Strike Back." In 2000, Feige was hired by Marvel Studios to produce the film "X-Men."

The success of this film led to Feige being put in charge of the studio's entire slate of films. Under Feige's leadership, the MCU has become one of the most successful franchises in history. In 2018, he was named Chief Creative Officer of Marvel Studios, making him responsible for all of Marvel's film and television projects. Feige is widely considered to be one of the most important people in Hollywood today. Thanks to his vision and creativity, he has helped turn Marvel into a global powerhouse and will continue the trend as a producer on Coven Of Chaos.
Louis D'Esposito
Louis D'Esposito is an American producer and director. He is best known for his work with Marvel Studios, where he has served as co-president and executive producer on several blockbuster films, including Iron Man, Captain America: The Winter Soldier, and Avengers: Endgame and will again serve Marvel as one of the producers for Coven Of Chaos. D'Esposito began his career in the entertainment industry working behind the scenes on television shows like The X-Files and Buffy the Vampire Slayer.

He made his directorial debut with the short film Third Floor in 2001. In 2009, he joined forces with Kevin Feige to launch Marvel Studios. Over the past decade, D'Esposito has helped to turn the studio into one of Hollywood's most successful movie franchises. In addition to his work with Marvel, D'Esposito has also produced such films as Click, Cellular, and Observe and Report.
Jac Schaeffer
Jac Schaeffer originally conceptualized Wandavision, the inspiration for "Agatha: Coven Of Chaos". She will both be writing and producing the new series. She also wrote the screenplay for the 2019 live-action Disney film adaptation of the fairy tale The Little Mermaid. Jac Schaeffer grew up in the suburbs of Chicago and graduated from Northwestern University. She moved to Los Angeles to pursue a career in screenwriting, and her first screenplay, Timer, was made into a 2009 independent film. Jac Schaeffer's other credits include the short films Olaf's Frozen Adventure and Clean Break. In 2018, she was named one of Variety's "10 Screenwriters to Watch."
"Agatha: Coven Of Chaos" Casting Call
One of the most important roles in film and television production is casting. The casting director is responsible for finding the right actors to play the parts in a project. For "Agatha: Coven Of Chaos", Sarah Finn casting is in charge of making those choices. Sarah Finn is one of the most successful casting directors in the business, with credits on some of the biggest films and TV shows of the past few decades. Finn has a talent for finding unknown actors and bringing them to mainstream attention. She has also worked with some of the biggest names in Hollywood, helping them to find roles that showcase their talents. Thanks to her work, Sarah Finn is one of the most respected casting directors in the industry.
Additional Cast and Crew
"Agatha: Coven Of Chaos" Production Studios
Trilith Studios
461 Sandy Creek Road
Fayetteville, GA 30213
PHONE: 678-369-5950

MARVEL STUDIOS
500 South Buena Vista Street,
MC 3301, Burbank, CA 91521
PHONE: 818-560-9100
PHONE: 212-576-4000

20TH TELEVISION
10201 W. Pico Blvd
Los Angeles, CA 90035
PHONE: 310-369-1000