Are you an autograph collector? Pop culture fanatic? Or just someone who can't resist exclusive merch from iconic film and tv franchises? Then look no further. The BAM! Box has you covered. Each time you open one of their subscription boxes to revel the swag within, it brings back memories like the time you bought your first comic; it creates opportunities for new conversations when you place a collectible on your office desk; it gives you a feeling of connection with your favorite celebrities when you open a BAM! Box and find their autograph. That's the magic that BAM! Box offers.
BAM Box delivers incredible moments and highly sought-after items. The best part is that it brings them right to your front door. Now add special edition goods, and exclusives to the mix, and you can see how quickly their subscription service can become an addiction.

Founded by a group of geeks, comic enthusiasts, and pop lovers in 2015, the BAM! Box is a monthly mystery box subscription service that caters to fans of sci-fi, horror, gaming, and geek culture and is going head to head with some of the biggest autograph startups in the industry like ZOBIE, Streamily, and SWAU.
Thinking about getting your hands on the BAM! Box but want to learn some more about it before you do? Worry not, here is everything you need to know about the subscription service.
Is The BAM! Box for You?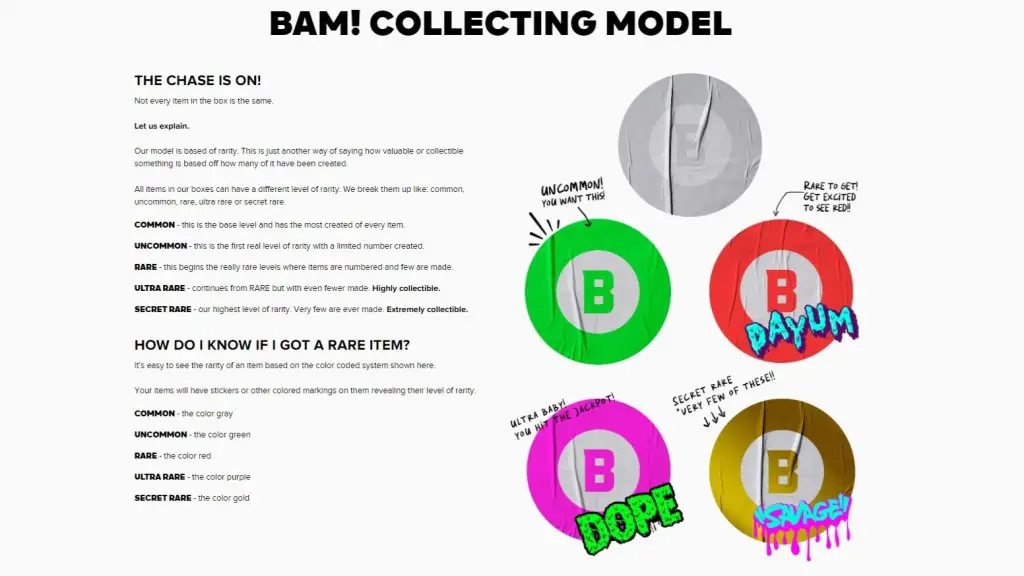 If you enjoy pop culture, geekdom, horror films, gaming, or anime, then these tailor made boxes are a must-have for you.

Each monthly package contains a fan-created piece of artwork, an illustration card, collectibles that are difficult to find, items that are limited edition or exclusive, an enamel pin, and an autograph from a celebrity. All hand selected around a theme.

That's pretty important. Fandom is a pretty big tent, and the metaphorical Venn diagram of interests doesn't always intersect. For example, with these themed boxes, horror fans don't have to worry about getting an autograph from an anime voice actor. They can buy with confidence knowing that everything in the box will be aligned with their interests.
What's Great About The BAM! Box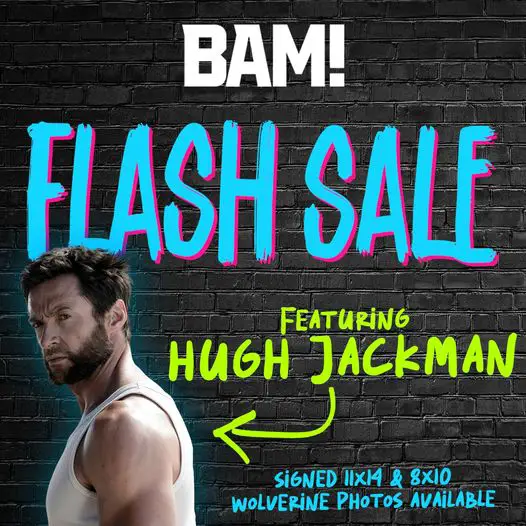 There's a lot to like about the BAM! Box. For starters, it gives you the experience of going to a convention from the comfort of your home. You get the autographs, you get the merch, and you get the community experience through their Facebook page—all at a fraction of the cost. An excellent box for the nerd in you, that doesn't break the bank.
In fact, they're quite affordable. Horror, anime, and geek BAM! boxes are only $35 a month. You get awesome items i.e. autographs, customized cards, pins, and other things at your doorstep every month in such a good price.  The boxes are a tremendous value for their cost and are highly recommended for purchase.
Thus, if you are a collector and enjoy getting authentic signed items by the actors who played the characters in a film or anime you loved, or movie ephemera that will serve as a constant reminder of how fantastic a film was, then you should seriously consider purchasing this box.
What We Don't Like About It
This is not to imply that the BAM! Box is perfect. Everything has its shortcomings.
For one, you will not always get what you were hoping for. You will not receive autographs from top A-List actors on a monthly basis. You are more likely to obtain B or C list celebrities, and within that, you can mostly expect to get signed photographs rather than signed posters or figures which often are what command a premium on the secondary market.
More often than not, the people who have signed the BAM! Box's autographs are either part of the supporting cast, actors who are no longer at the height of their popularity, or actors who work behind the scenes.
However, let's not kid ourselves about the value of what we're getting for our money. It is, after all, still an incredible value.
BAM! Box Pros & Cons
| Pros |   Cons |
| --- | --- |
| You will have a general idea of what's coming for you every month – exciting! | Every single item may not be to your liking. |
| You may end up with an autograph by the celebrity of your dreams. | You may end up with an autograph by someone you've never heard of. |
| They have a BAM! Community where it's easy to sell and trade any items you'd rather not keep. | You can end up with rare autographs by people not many fans have in their collection. |
| It is relatively affordable compared to other similar autograph vendors. | Customers are not always happy with what they get for the price. |
| You can cancel your subscription at any point you want to stop receiving the monthly packages. | You MUST cancel your subscription at least a few weeks prior to the new month to avoid getting charged. |
| They open your eyes to new shows or films you've never seen before. | Might include shows or movie themes you've have no interest in. |
What's Included?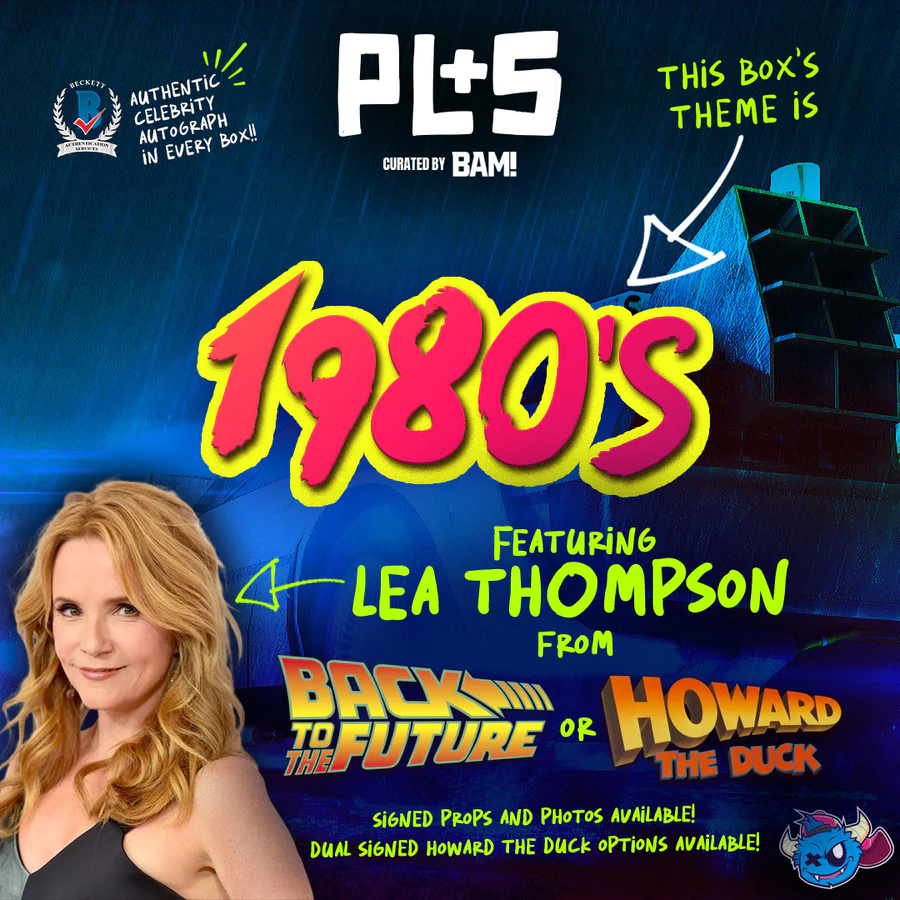 Each box is curated for fans and is packed with items based on the category of your choosing: anime, horror, or geek culture.
Each and every box comes with the following:
Autograph
Each box provides you with a once-in-a-lifetime opportunity to obtain an incredible autograph from one of your favorite actors every month.
Art
Prints and enamel pins are included in each box to provide the recipient with a unique fan experience.
Cards
Each and every BAM! box comes with a one-of-a-kind BAM! a pack stuffed with trading cards that aren't available anyplace else in the world. Every pack contains at least one rare card, which could be anything from a sketch card to an autograph card, among others.
The collectibles are customized according to the fandom box you order. For instance,
The BAM! Anime Box includes:

A photograph signed by an Anime actor or voice actor
A signed anime-themed art print
Anime-inspired enamel pin
An anime-themed trading card deck
Anime-themed stickers
The BAM! Horror Box includes:

A photograph signed by a Horror actor or voice actor
A signed horror-themed art print
A Horror-themed enamel pin
A horror-themed trading card deck
Horror-themed stickers
The BAM! Geek Box includes:

A photograph signed by a Pop/Geek actor or voice actor
A signed Geek-themed art print
A Geek-themed enamel pin
A geek-themed trading card deck
Geek-themed stickers
Moreover, one out of every ten boxes contains a bonus autograph. In addition to that, random boxes contain one-up cards with upgraded versions of the items.
With their new and improved collections and special edition boxes, you could even get your hands on a prop replica from your favorite movie 
Features
Easy, one-time subscription process.
A fun-filled monthly package at your doorstep.
Exciting new Geek, Horror, Anime, and other custom collectibles for pop enthusiasts.
Autographs from your favorite names in pop culture.
Limited-time specialty boxes from time to time.
Multiple chase items every month for a BAM! Experience.
Stickers, prop replicas, fan art, and much more.
A community to share your love for pop culture with.
Signed Funko POPs! are also sometimes included.
Final Breakdown
At the end of the day, if you are a pop culture fan looking to experience the joy of conventions without really going to one, The BAM! Box is definitely worth consideration.
With their easy and affordable subscription and a monthly package for you, you can get your hands on some pretty cool collectibles and autographs.
Get your BAM! Box subscription today!
Is BAM! Box legit?
BAM! Box is definitely legit. Their autographs come with a COA and all of their collectibles are officially licensed. They have also built a strong reputation with collectors and have earned a lot of trust in the community.
Who owns BAM! Box?
BAM! Box is owned by Bloof, LLC. located in 505 CYPRESS CREEK RD STE E, CEDAR PARK, TX, 78613.
How much does the BAM! Box cost?
Horror, anime, and geek BAM! boxes are only $35 a month, but specialty boxes, which feature big name celebrities, can range from $75 to $200 or more.
When does BAM! Box ship?
BAM! Boxes ship between two and four weeks after the month's ordering window ends (Thursday closest to the 15th). This allows for enough time to pack and ship the boxes.