Elijah Wood is once again returning to New Zealand for filming, but not for Lord of the Rings. This time he is shooting "Bookworm" which is billed as a family adventure-comedy.

In "Bookworm", 12-year-old Mildred's life is turned upside down when her mother lands in the hospital. Things take a turn when her estranged, American magician father, Strawn Wise (played by Elijah Wood), comes to look after her.

Hoping to entertain the bookish tween, Strawn takes Mildred camping in the notoriously rugged New Zealand wilderness. There the pair embark on the ultimate test of family bonding – a quest to find the mythological beast known as the Canterbury Panther.

Considering that Mildred has read every book on camping, but never been into the wilds, and that Strawn is more at home on the Las Vegas strip than in the Southern Alps, the potential for mishap is significant.

Production for the feature film is set to being in February 2023.
"Bookworm" Cast and Crew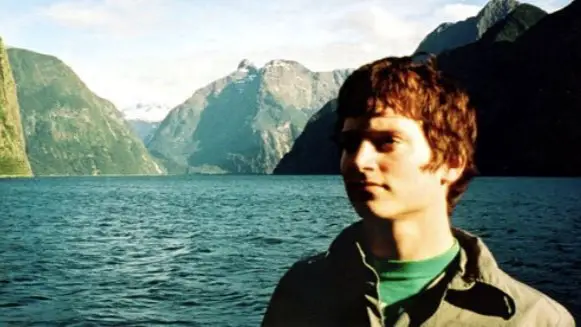 PRODUCER:
Emma Slade
Roxi Bull
Victoria Dabbs
Mette-Marie Kongsved
Laura Tunstall
WRITER:
DIRECTOR:


CAST:
Production Studios
Firefly Films

1/27 Cain Rd.
Penrose, Auckland 1061
New Zealand
Email: emma@fireflyfilms.co.nz
New Zealand's own Firefly Films is an award-winning production company that has been producing quality films for over 20 years. Its mission is to "ignite hearts and minds" through the power of story, and it has certainly achieved this with its many successful films. From historical dramas to comedies, Firefly Films has something for everyone. What's more, the company is committed to using New Zealand talent both in front of and behind the camera. This means that when you watch a Firefly Film, you can be sure that you're supporting New Zealand's film industry. So why not check out Firefly Films today? You might just find your new favorite film!
Nowhere

Email: hello@nowherehq.com
Nowhere is a film and tv production company founded by Laura Tunstall and Mette-Marie Kongsved. With only a few projects under their belt like I Blame Society and Nine Days. the company is just getting off the ground.
Mister Smith Entertainment

77 Dean Street
London W1D 3SH
UK
Phone: +44-207-494-1724
Email: info@mistersmithent.com

Mister Smith Entertainment is a production company founded in 2006 by David Garrett. The company is based in Los Angeles, California. Mister Smith Entertainment has produced a number of films and television series, including the Academy Award-winning film "The Artist" and the Emmy Award-winning series "Breaking Bad." Garrett has said that he wanted to create a company that would produce "smart, original, and entertaining" content. He has also said that he wants Mister Smith Entertainment to be a place where talented writers, directors, and actors can come together to create great art. In addition to its work in film and television, Mister Smith Entertainment also produces theater productions and live events.
CAA Media Finance

2000 Avenue of the Stars
Los Angeles, CA 90067
Phone: 424-288-2000
Email: filmsales@caa.com

CAA Media Finance is a unit of Creative Artists Agency that specializes in providing financing for film, television, and digital projects. CAA Media Finance launched in 2013 with the goal of becoming the leading provider of financing for the entertainment industry. The company has since provided financing for a number of high-profile projects, including the Academy Award-winning film La La Land. In addition to traditional financing, CAA Media Finance also offers consulting services and advice on financial structuring. The company's deep understanding of the entertainment industry makes CAA Media Finance an invaluable resource for anyone looking to finance a new project.
Get Updated Celebrity Contact Info First!
Sign up for the Tales From The Collection newsletter and be the first to know when new contact info is added for celebrities like Johnny Depp, MrBeast, and Taylor Swift!