Nick Offerman is an actor, writer, and comedian who is best known for his role as Ron Swanson on the NBC sitcom "Parks and Recreation." He is known for his deadpan humor and for his portrayal of a manly, rugged character with a love for meat, woodworking, and other traditionally masculine activities.

Offerman has also appeared in a number of other TV shows and movies, and has written several books. Many people are drawn to Offerman's sense of humor and his straightforward, no-nonsense approach to life. He has a devoted fan base who appreciate his wit and his unique personality.
To help make it easy for Nick Offerman's fans to contact him, the following addresses, emails, and phone numbers have been compiled to give his fans the best and most up-to-date resources for contacting him directly or through his representatives.
How to Contact Nick Offerman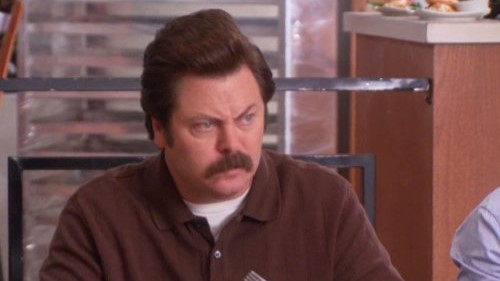 Every day, thousands of people contact the celebrities, athletes, and public figures they admire most. Some want to request donations for charity, some seek new business opportunities, but most just want to send fan mail.

That's because fan mail is a great way to express your support and admiration. Since Nick Offerman is such a huge star, there's no doubt that the Parks and Recreation actor gets his fair share of messages and well wishes.
Nick Offerman does have an established record of responding to fan mail. You can reach out to him by using this simple fan mail template to get started. If you're having trouble expressing yourself, you can also generate a letter with AI! Then just try reaching out via the addresses below. Good luck!
More Ways to Contact Nick Offerman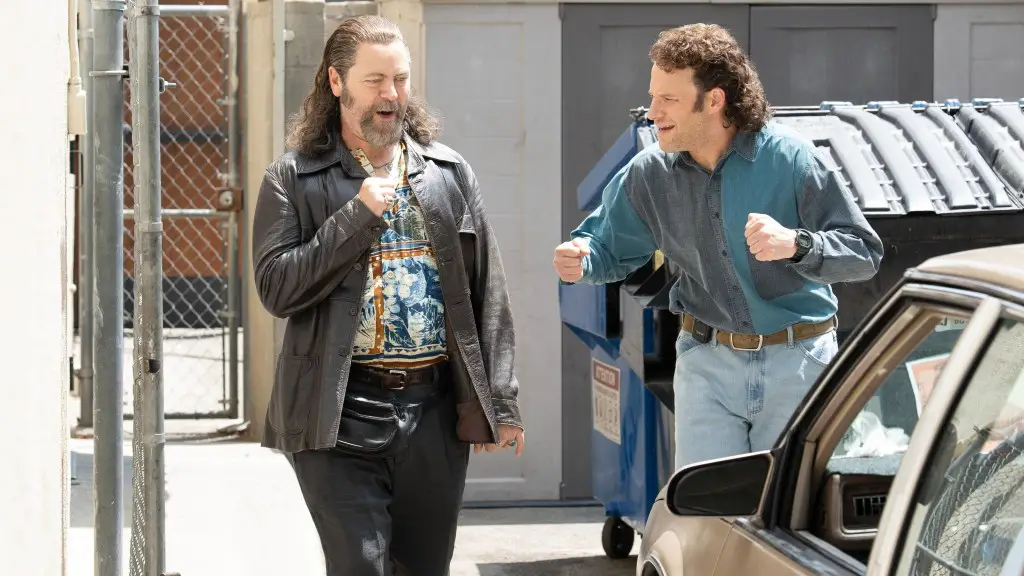 If you still need more email addresses, phone numbers, and mailing addresses in order to reach The Last of Us actor then look no further. Offerman has more than one agency looking out for his interests. Try reaching him at the following representatives.
Legal Representative
Jackoway Austen Tyerman Wertheimer Mandelbaum Morris Bernstein Trattner & Klein
1925 Century Park East
22nd Floor
Los Angeles, CA 90067
USA
+1 310 553 0305 phone
310-553-5036 fax

Representatives:
Jamie Mandelbaum
Marcy Morris
DM Nick Offerman on Social Media
A lot of fans are more comfortable DMing than they are with sending a letter in the mail or making a phone call. It's a strategy that can work as there are a number of celebrities that have been known to respond to DMs. Try reaching Offerman on his official social media accounts.
About Nick Offerman
Nick Offerman is an American actor, writer, and woodworker who is best known for his role as Ron Swanson in the popular sitcom "Parks and Recreation." Offerman is also a talented stage actor and has appeared in numerous theater productions. In addition to his acting career, Offerman is a skilled woodworker and has even released a book on the subject

He is married to actress Megan Mullally and the couple often performs together in various stage productions. Offerman is known for his dry wit and unique sense of humor, which has made him a fan favorite among audiences.
FAQs
Who is Nick Offerman's manager?
Nick Offerman's agent is UTA's Sam Stone. You can contact Nick Offerman via Sam at
StoneS@unitedtalent.com.
What is Nick Offerman's fan mail address?
You can write to Nick Offerman via UTA at:
UTA Plaza
9336 Civic Center Drive
Beverly Hills, CA 90210
USA
What is Nick Offerman's phone number?
While Murray Bartlett's personal phone number is not public information, you can reach him by phone through his representatives by calling his agency UTA by using the number +1 310 273 6700.
Get Updated Celebrity Contact Info First!
Sign up for the Tales From The Collection newsletter and be the first to know when new contact info is added for celebrities like Rian Johnson, Lucas Bravo, and Aubrey Plaza!