Anna Kendrick is loved by her fans for a variety of reasons. One of the main reasons is her talent as an actress. She has a wide range and has been able to showcase her acting skills in a variety of different types of roles, from dramatic roles in films like "Up in the Air" to comedic roles in films like "Pitch Perfect" and "A Simple Favor."
She also has an incredible sense of humor and quick wit. Kendrick is known for her candid and relatable social media presence, as well as her comedic appearances in interviews and on talk shows.
Additionally, many people find her relatable and down-to-earth personality, which is often highlighted in her roles. Her ability to connect with the audiences in many different ways and her relatability makes her a favorite among many.
Given Kendrick's popularity, it's no surprise that businesses, charities, and fans alike all want to contact her. To help make that possible, the following addresses, emails, and phone numbers have been compiled to give Anna Kendrick fans the best and most up-to-date resources for contacting her directly or through her representatives.
How to Contact Anna Kendrick
Every day, thousands of people contact the celebrities, athletes, and public figures they admire most. Some want to request donations for charity, some seek new business opportunities, but most want to send fan mail.

That's because fan mail is a great way to express your support and admiration. Since Anna Kendrick is only gaining popularity, there's no doubt that the Pitch Perfect actress gets her fair share of messages and well wishes.
Anna Kendrick used to have a good history of responding to fan mail, but her response rate has slowed down considerably since 2014. Nevertheless, you can write to her by using this simple fan mail template. If you're having trouble expressing yourself, you can also generate a letter with AI! Then try reaching out via the addresses below. Good luck!
More Ways to Contact Anna Kendrick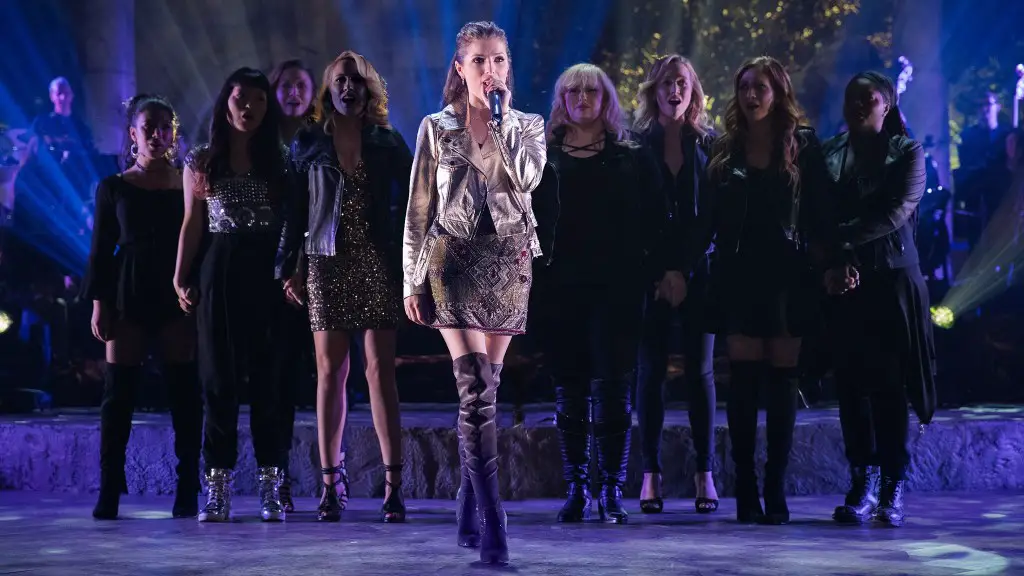 If you still need more email addresses, phone numbers, and mailing addresses in order to reach Trolls actress, then look no further. You can reach out to Kendrick via her representatives.
Manager
Legal Representative
Publicist
Range Media Partners
Los Angeles, CA
USA

Representative:
Mick Sullivan
Yorn, Levine
1999 Avenue Of The Stars
4th Floor
Los Angeles, CA 90067
USA
+1 310 319 3900 phone

Representative:
Todd Rubenstein
tr@morrisyorn.com
The Initiative Group

Representative:
Lisa Perkins
323-879-9119 phone
lp@initiativepr.com
DM Anna Kendrick on Social Media
A lot of fans are more comfortable DMing than they are with sending a letter in the mail or making a phone call. It's a strategy that can work as there are a number of celebrities that have been known to respond to DMs. Try reaching Kendrick on her official social media accounts.
About Anna Kendrick
Anna Kendrick is an American actress and singer. She was born on August 9, 1985 in Portland, Maine. Kendrick began her career as a child actor in theater productions, and later made her film debut in the musical comedy "Camp" (2003). She gained widespread recognition for her role as Jessica Stanley in the "Twilight" film series (2008-2012).
Kendrick's breakout role came in 2009 when she starred in the indie comedy "Up in the Air," for which she received an Academy Award nomination for Best Supporting Actress. She has since starred in a variety of films, including "Pitch Perfect" (2012) and its sequels, "Into the Woods" (2014), "The Accountant" (2016), and "A Simple Favor" (2018).
In addition to her acting career, Kendrick has also released a bestselling book of humorous autobiographical essays, "Scrappy Little Nobody," and she has also released an album of original songs. Kendrick is also known for her appearances in several popular TV shows such as Lip Sync Battle and Comedy Central Roast of Rob Lowe. Kendrick is also an active social media user and has millions of followers on her accounts.
FAQs
Who is Anna Kendrick's manager?
Anna Kendrick's manager is Jim Nicolay of CAA. You can email Kendrick via her manager at jim.nicolay@caa.com.
What is Anna Kendrick's fan mail address?
You can write to Anna Kendrick via CAA at:
2000 Avenue of the Stars
Los Angeles, CA 90067
USA
Get Updated Celebrity Contact Info First!
Sign up for the Tales From The Collection newsletter and be the first to know when new contact info is added for celebrities like David Duchovny, Riley Keough, and Sara Waisglass.