Tales From The Collection has learned that Tom Hanks is set to reprise his role as Robert Langdon in the upcoming film adaptation of Dan Brown's "Origin." Slated to begin filming in Summer 2023, this marks the fourth installment starring Hanks in the series of films based on Brown's popular novels, with Ron Howard returning as director. The film will be produced by Brian Grazer and Dan Brown himself, under the banner of Imagine Entertainment and Columbia Pictures.
This will not be the first collaboration between Hanks, Howard, and Grazer. The trio has previously worked together on "Angels & Demons," "The Da Vinci Code," and "Inferno." Their partnership has proven successful, with each film earning critical acclaim and substantial box office returns. Fans of the franchise can expect the same level of commitment to the source material and stellar performances that have become synonymous with these adaptations.
A Final Journey Through Dan Brown's World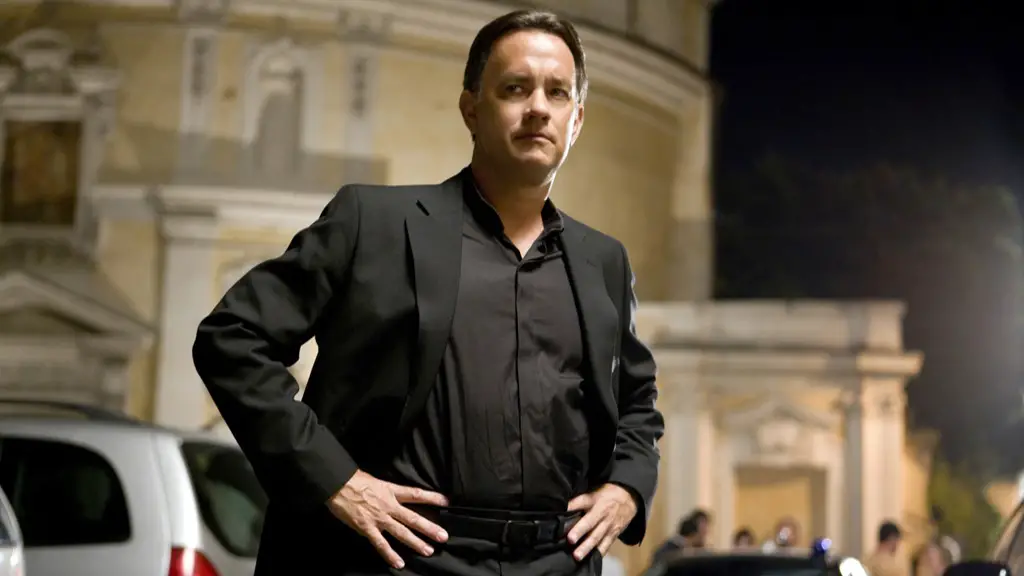 "Origin" follows the story of Harvard professor Robert Langdon as he becomes embroiled in a dangerous quest to uncover a groundbreaking scientific discovery. Like its predecessors, "Origin" delves into the realms of art, history, and religion, providing a thrilling and intellectual journey for audiences.
"Angels & Demons" (2009) saw Langdon racing against time to prevent an anti-matter explosion in Vatican City, while "The Da Vinci Code" (2006) centered around a murder at the Louvre and an ensuing investigation into the hidden history of Christianity. "Inferno" (2016) found Langdon waking up in an Italian hospital with amnesia, only to be thrust into a mission to prevent a global catastrophe. Although "The Lost Symbol" has not yet been adapted for the big screen, it continues to be a popular entry in the book series, with Langdon venturing into the secrets of Freemasonry in Washington, D.C.
Imagine Entertainment & Columbia Pictures: A Successful Partnership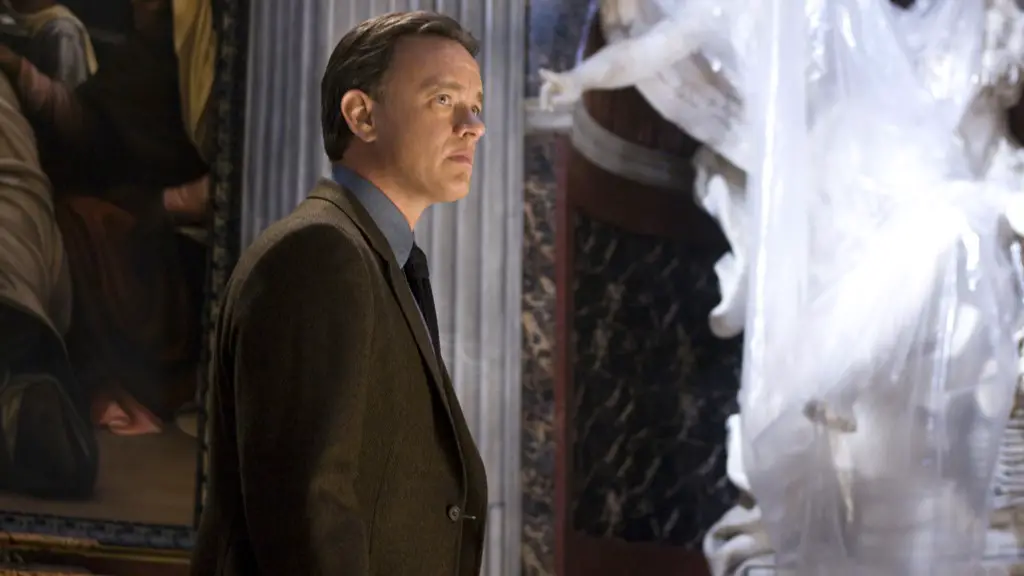 Imagine Entertainment, co-founded by Brian Grazer and Ron Howard, has a long history of producing high-quality films and television series. The company's impressive portfolio includes hits like "A Beautiful Mind," "Apollo 13," "Arrested Development," and "Empire." Columbia Pictures, a subsidiary of Sony Pictures Entertainment, is one of Hollywood's oldest and most esteemed studios, responsible for numerous iconic films such as "Spider-Man," "Men in Black," and "Casino Royale."
Together, Imagine Entertainment and Columbia Pictures have successfully adapted three of Dan Brown's novels, turning them into blockbuster films. This partnership has ensured the perfect blend of creative vision, storytelling, and top-tier talent, which has made the Robert Langdon film series a fan favorite across the globe.
With the team of Hanks, Howard, and Grazer reuniting once again for "Origin," fans can look forward to another thrilling installment in the saga of Robert Langdon. As filming begins in Summer of 2023, anticipation is already mounting for this latest adaptation of Dan Brown's captivating and thought-provoking work.
Imagine Entertainment
150 S. El Camino Dr., Suite 100
Beverly Hills, CA 90212
imaginejobs@imagine-entertainment.com
310-858-2000 phone
310-858-2020 fax
Columbia Pictures
10202 W. Washington Blvd
Culver City, CA 90232
310-244-4000 phone
The Origins of "Origin"- Dan Brown's Controversial Bestseller
"Origin," the fifth novel in Dan Brown's Robert Langdon series, was published in October 2017 and quickly climbed to the top of the bestseller charts. The book garnered attention for its controversial themes, which revolve around science, religion, and the ultimate questions of human existence. Despite the contentious nature of its subject matter, "Origin" received widespread acclaim from readers and critics alike, who praised its fast-paced storytelling, intricate plot, and thought-provoking ideas.
Critical Response: A Blend of Intrigue and Debate
Critics were impressed by Brown's ability to weave together an engaging narrative that combines art, science, and history, as well as his signature attention to detail. While some critics found the novel's themes to be controversial, many appreciated the book's exploration of the conflict between science and religion. They noted that Brown's storytelling skillfully balances entertainment and intellectual curiosity, providing readers with a thought-provoking and thrilling experience.
"Origin" has been lauded for its intricate plot, which takes readers on a journey through Spain, exploring iconic landmarks such as the Guggenheim Museum Bilbao, Park Güell, and the Sagrada Família. The book's descriptions of these locations, as well as the art and architecture found within them, have been widely praised for their vividness and accuracy.
Commercial Success and Cultural Impact
The book's commercial success is undeniable. "Origin" has sold millions of copies worldwide and has been translated into numerous languages. It has topped bestseller lists in multiple countries, proving that the appetite for Dan Brown's thrilling stories has not waned.
The novel's themes have resonated with readers, igniting conversations about the intersection of science, religion, and the future of humanity. "Origin" has fueled debates over the potential implications of scientific breakthroughs, the limits of human knowledge, and the role of faith in modern society.
In conclusion, "Origin" has achieved both commercial success and critical acclaim. It has continued the legacy of Dan Brown's previous Robert Langdon novels, delivering an exciting and intellectually stimulating adventure that has captured the imagination of readers around the globe. With its thought-provoking themes and gripping storyline, "Origin" has cemented its place as a notable entry in the world of contemporary literature.
More About "Origin"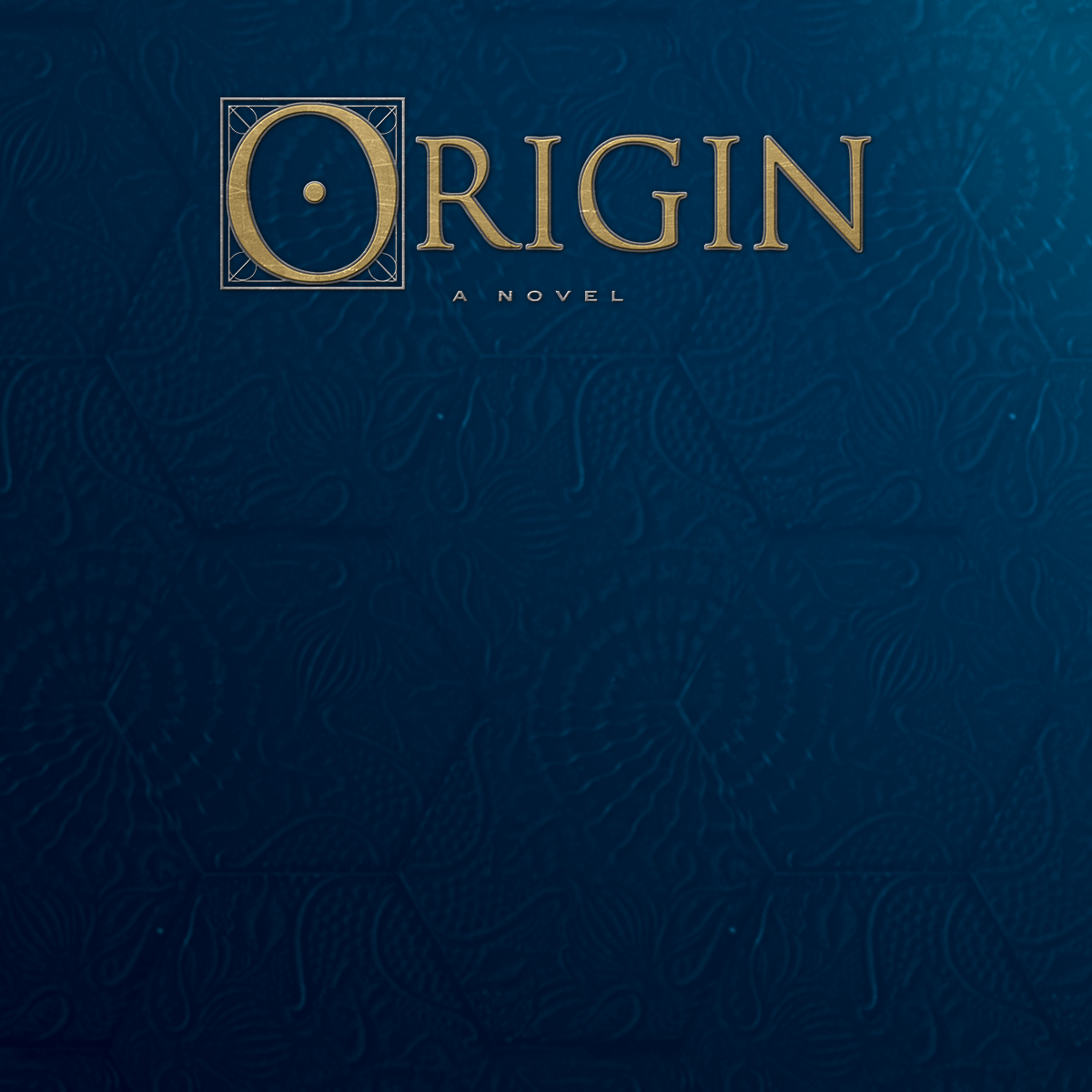 Title: Origin
Format: Feature Film
Production Studios: Imagine Entertainment & Columbia Pictures
Status: Development
Producer: Brian Grazer – Dan Brown
Director: Ron Howard
Cast: Tom Hanks
Synopsis: Robert Langdon, Harvard professor of symbology and religious iconology, arrives at the ultramodern Guggenheim Museum Bilbao to attend a major announcement—the unveiling of a discovery that "will change the face of science forever." The evening's host is Edmond Kirsch, a forty-year-old billionaire and futurist whose dazzling high-tech inventions and audacious predictions have made him a renowned global figure. Kirsch, who was one of Langdon's first students at Harvard two decades earlier, is about to reveal an astonishing breakthrough . . . one that will answer two of the fundamental questions of human existence.

As the event begins, Langdon and several hundred guests find themselves captivated by an utterly original presentation, which Langdon realizes will be far more controversial than he ever imagined. But the meticulously orchestrated evening suddenly erupts into chaos, and Kirsch's precious discovery teeters on the brink of being lost forever. Reeling and facing an imminent threat, Langdon is forced into a desperate bid to escape Bilbao. With him is Ambra Vidal, the elegant museum director who worked with Kirsch to stage the provocative event.

Together they flee to Barcelona on a perilous quest to locate a cryptic password that will unlock Kirsch's secret. Navigating the dark corridors of hidden history and extreme religion, Langdon and Vidal must evade a tormented enemy whose all-knowing power seems to emanate from Spain's Royal Palace itself . . . and who will stop at nothing to silence Edmond Kirsch. On a trail marked by modern art and enigmatic symbols, Langdon and Vidal uncover clues that ultimately bring them face-to-face with Kirsch's shocking discovery . . . and the breathtaking truth that has long eluded us.