A Unique High-Concept Comedy in the Works
The highly-anticipated comedy "Nobody Nothing Nowhere" is set to begin filming this summer, featuring a stellar ensemble cast that includes Joseph Gordon-Levitt, Octavia Spencer, and Lucy Liu. Directed by the visionary duo Rachel Wolther and Alex H. Fischer, the film revolves around the story of Ruth, a Non-Person who, tired of playing a background role in someone else's life, embarks on a journey to claim a life of her own.
Based on an original screenplay by Wolther and Fischer, "Nobody Nothing Nowhere" playfully references the title of the award-winning 2022 adventure/sci-fi film "Everything Everywhere All at Once." The movie is being developed by an impressive lineup of experienced producers who have a history of successful projects. Department of Motion Pictures and Orit Entertainment are spearheading the film's production, with additional backing from CAA Media Finance and WME Independent.
As the talented cast and crew gear up for production this summer, audiences can eagerly anticipate a unique and engaging cinematic experience that promises to deliver laughter, thought-provoking themes, and memorable performances.
Stellar Cast: A Perfect Blend of Talent and Comic Flair
"Nobody Nothing Nowhere" boasts a remarkable cast that not only brings exceptional acting skills to the table but also has proven experience in the world of comedy. Joseph Gordon-Levitt, Octavia Spencer, and Lucy Liu are set to deliver captivating performances, combining their diverse talents to create a unique and memorable cinematic experience.
Joseph Gordon-Levitt, known for his roles in "Inception" and "Looper," has also displayed his comedic chops in films like "500 Days of Summer" and "The Night Before." His ability to balance drama with lighthearted humor makes him the perfect choice for Dave, the only person who actually exists on Earth. Audiences can expect a nuanced portrayal that showcases Gordon-Levitt's versatile acting skills and keen comic timing.
Octavia Spencer, an Academy Award winner, is no stranger to the comedy genre, having appeared in films such as "Hidden Figures" and "Instant Family." Her natural wit and impeccable comedic instincts will bring depth and relatability to the role of Ruth, the Non-Person determined to break free from her background role. Spencer's experience in balancing humor with heartfelt emotion will undoubtedly contribute to a compelling portrayal of Ruth's journey.
Lucy Liu, best known for her roles in "Kill Bill" and "Charlie's Angels," has also demonstrated her comedic prowess in television shows like "Ally McBeal" and "Elementary." Her ability to add levity to intense action sequences and dramatic moments sets her apart as a versatile actress. Liu's presence in "Nobody Nothing Nowhere" adds even more star power to the film, ensuring that the ensemble delivers a captivating blend of humor and depth.
The stellar cast of "Nobody Nothing Nowhere" promises a perfect mix of talent and comic flair, with each actor bringing their unique strengths and comedic sensibilities to the table. As the film gears up for production this summer, audiences can eagerly anticipate a genuinely entertaining and unforgettable comedy experience.
Powerhouse Production Team: Collaboration and Success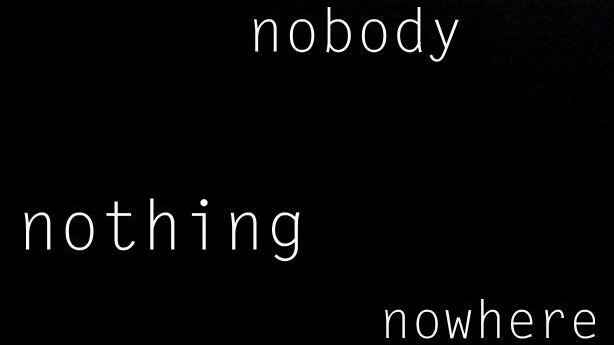 The exceptional team of producers behind "Nobody Nothing Nowhere" boasts an impressive history of successful collaborations on critically acclaaimed projects. This collective expertise bodes well for the upcoming film, as the producers' combined talents promise to bring a unique and engaging story to life.
Josh Penn, Michael Gottwald, and Allison Rose Carter are no strangers to working together, having previously collaborated on the award-winning film "Beasts of the Southern Wild." This magical realist drama showcased their ability to create poignant and thought-provoking narratives that resonate with audiences. Their experience in handling intricate stories with compelling visuals is expected to enrich the high-concept comedy of "Nobody Nothing Nowhere."
Christina Campagnola and Brian Clisham have also enjoyed a successful partnership, notably on the indie hit "Clemency." This critically acclaimed drama demonstrated their capacity to produce character-driven stories that delve deep into complex emotional landscapes. Their keen understanding of character development and emotional depth will undoubtedly contribute to the portrayal of Ruth's journey in "Nobody Nothing Nowhere."
Stephanie Kluft, Brian O'Shea, Nat McCormick, Caddy Vanasirikul, Blair Ward, and Anders Erden round out the production team with their diverse backgrounds and experiences in the film industry. Each producer brings a unique skill set to the table, ensuring that "Nobody Nothing Nowhere" benefits from a broad range of perspectives and expertise.
The powerhouse production team behind "Nobody Nothing Nowhere" is well-equipped to tackle this inventive and engaging story. With a history of collaboration and success in creating distinctive cinematic experiences, their collective expertise promises to deliver a truly remarkable film.
Dynamic Directing Duo: Rachel Wolther and Alex H. Fischer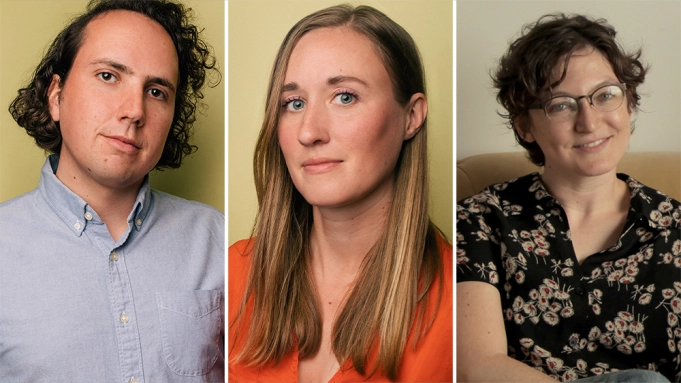 The accomplished writer-director team of Rachel Wolther and Alex H. Fischer has already made waves in the world of comedy with their innovative and visually striking work. Their creative partnership on "Nobody Nothing Nowhere" is expected to deliver a similarly inventive and engaging film that pushes the boundaries of conventional storytelling, building on the critical acclaim their previous projects have garnered.
Wolther and Fischer's debut film, "Snowy Bing Bongs," received widespread praise for its surreal and visually captivating style. The experimental comedy showcased the directors' unique approach to storytelling, blending absurd humor with a distinctive visual language that captivated both audiences and critics alike. The film was hailed as a breath of fresh air in the comedy genre, with critics praising its inventive narrative and striking visuals.
Their success with "Snowy Bing Bongs" has established Wolther and Fischer as a dynamic directing duo with a flair for creating imaginative and engaging cinematic experiences. As they embark on the journey of bringing "Nobody Nothing Nowhere" to life, their distinct style and creative vision are expected to resonate with audiences once again, delivering a high-concept comedy that stands out in a crowded field.
The positive critical reception of their previous work serves as a testament to the unique talents that Wolther and Fischer bring to the table. As they tackle the intriguing and original story of "Nobody Nothing Nowhere," audiences can look forward to a film that combines the duo's signature visual style with a thought-provoking and humorous exploration of identity and self-discovery.
Nobody Nothing Nowhere Production Studios