As anticipation builds for the twelfth season of FX's critically acclaimed series "American Horror Story," fans will be thrilled to learn that pre-production is now officially underway. Bearing the intriguing working title "Hamptons," the upcoming season is set to commence filming between April 24 and August 2023 across picturesque locations in New York and New Jersey.
The creative powerhouse team, including series creators Ryan Murphy and Brad Falchuk, will once again join forces to produce what promises to be another captivating installment of the beloved series.
Kim Kardashian Joins the Cast in a Surprising Move
In a bold casting choice that has generated considerable buzz, reality TV star and entrepreneur Kim Kardashian will join the cast of "American Horror Story" this season. Sharing the screen with familiar AHS faces Emma Roberts and Matt Czuchry, Kim's addition to the cast has sparked curiosity and excitement among fans who are eager to see how she will perform in this dark and twisted series.
As Collider points out, the casting of Kim Kardashian may not come as a complete surprise given the show's history of enlisting high-profile names to draw in viewers. While some fans argue that the addition of Kardashian is a publicity stunt, others believe it could be a fresh start for the series, which has struggled with declining viewership and cast members leaving over the years.
A Gripping Tale of Obsession and Deception Unfolds

With a compelling script penned by Halley Feiffer, "American Horror Story: Delicate" promises a suspenseful and emotionally charged season. The narrative revolves around Anna Alcott, a role taken on by the enigmatic Kim Kardashian. As an indie actress striving to build a family, Anna endures a physically and emotionally taxing IVF journey. Along the way, she becomes increasingly convinced that a sinister force is at work, intent on sabotaging her dreams of motherhood.
With an escalating sense of danger and paranoia, Anna is driven to uncover the unsettling truth behind the twisted games being played against her. As she navigates the challenges of her public life and the mysterious events that threaten her personal aspirations, she must also confront the haunting question of who or what is responsible for the cruel manipulations she's experiencing.
This season of "American Horror Story" will dive deep into the psychological complexities of a woman under constant pressure, both from external forces and her own internal struggles. With the support of a stellar cast, including Matt Czuchry and Emma Roberts, and a dynamic creative team led by producers Ryan Murphy, Brad Falchuk, Scott Robertson, Tanase Popa, and Alexis Martin Woodall, "American Horror Story: Delicate" is set to captivate audiences with its chilling tale of determination, resilience, and the darker side of human nature.
Will Kim Kardashian's Star Power Revitalize "American Horror Story"?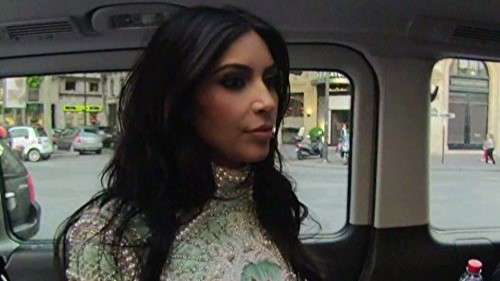 Collider emphasizes the challenges that "American Horror Story" has faced in recent years, with a dwindling viewership and the departure of beloved cast members such as Jessica Lange, Sarah Paulson, and Evan Peters. Critics have also expressed concerns about the decline in the show's writing quality over its later seasons. The casting of Kim Kardashian has sparked considerable debate among fans, who are curious to see if her star power can help revitalize the series and generate renewed interest.
As the excitement surrounding the premiere of "American Horror Story: Delicate" continues to build, the spotlight is firmly fixed on Kim Kardashian's involvement in the show. Her presence has the potential to attract a new demographic of viewers, adding a fresh dynamic to the already-established ensemble. Furthermore, the eerie backdrop of the Hamptons promises to provide a chilling atmosphere that could help reinvigorate the series' storytelling.
Both long-time fans and newcomers to the show are eagerly awaiting the debut of "American Horror Story: Delicate" to discover if this new chapter can successfully blend the captivating performances of seasoned actors like Matt Czuchry and Emma Roberts with the undeniable charisma of Kim Kardashian. The coming season will ultimately determine if these elements can restore the series to its former glory and captivate audiences once more.
American Horror Story Season 12 Production Studios
The production studios involved in bringing "American Horror Story: Delicate" to life are renowned for their expertise in creating captivating television content. Writers' Room, located in Los Angeles, California, has been responsible for crafting the gripping storylines that have defined the series since its inception.
The creative team at Writers' Room has successfully delivered memorable narratives that keep fans engaged, and their involvement in the upcoming season ensures that viewers can anticipate a high-quality script for "American Horror Story: Delicate."
Ryan Murphy Television, Brad Falchuk Teley-Vision, and 20th Television are also key players in the production of the show. These studios have a history of producing outstanding television programs, and their collaboration on "American Horror Story" has contributed significantly to the series' success. Ryan Murphy Television, based in Los Angeles, has been an integral part of the series since the beginning, providing the creative vision that has defined its unique blend of horror, drama, and suspense.
Brad Falchuk Teley-Vision, also located in Los Angeles, has lent its expertise to various projects in the entertainment industry, further enriching the overall production quality of the show. Lastly, 20th Television, a division of Walt Disney Television, has provided invaluable resources and support to ensure the continued success of "American Horror Story" throughout its run.
Queensland, Australia, is readying itself for the arrival of a stellar ensemble cast including Ana de Armas, Jude Law, and Alicia Vikander. They will be descending upon the state for the shooting of "Origin Of Species," a darkly comic thriller…