Get ready for the most spectacular pop culture event of the year! FAN EXPO Dallas returns to North Texas from June 9th to 11th, 2023, promising a weekend full of excitement and unforgettable memories.
A Star-Studded Lineup
This year, FAN EXPO Dallas has outdone itself with an incredible list of celebrity guests from the worlds of film, television, and animation. From Stranger Things to Star Wars, and from The Matrix to The Office, fans will have the chance to meet their favorite stars and engage in once-in-a-lifetime experiences.
Celebrity Guests
Stranger Things stars Joseph Quinn and Grace Van Dien
Hayden Christensen, the megawatt star from Star Wars
A CLERKS Super-reunion with Kevin Smith, Jason Mewes, Brian O'Halloran, Trevor Fehrman, and Jeff Anderson
CLERKS and Akosha favorite Rosario Dawson
National Lampoon's series stars Chevy Chase and Christie Brinkley
Carrie-Anne Moss, iconic as Trinity in The Matrix series
Fan-favorite Zachary Levi from Shazam and Chuck
…and many more!
Anime and Voice Actors Take Center Stage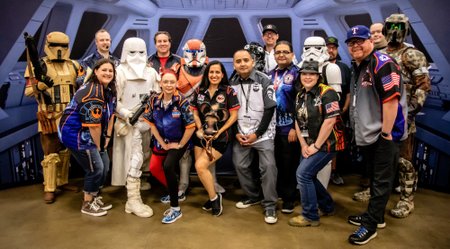 Anime fans, rejoice! FAN EXPO Dallas 2023 is hosting an epic gathering of some of the most popular voice actors on the small screens, including:
Shameik Moore (Spider-Man: Into the Spiderverse)
Dee Bradley Baker (The Bad Batch)
Tara Strong (Teen Titans, My Little Pony, and Batman)
Jodi Benson (The Little Mermaid)
Kathleen Herles (Dora the Explorer)
…and many more!
Comic Creators Unite
Comic legends Stanley Artgerm Lau, James Tynion IV, Marc Silvestri, Joshua Williamson, and Donny Cates headline a list of over 60 artists, illustrators, and writers at the show, offering workshops, signing sessions, and art commissions.
Cosplay Extravaganza
At FAN EXPO Dallas 2023, cosplay enthusiasts will have the opportunity to meet their favorite cosplayers from around the world, attend workshops, and even have on-site professional cosplay photography sessions.
Event Details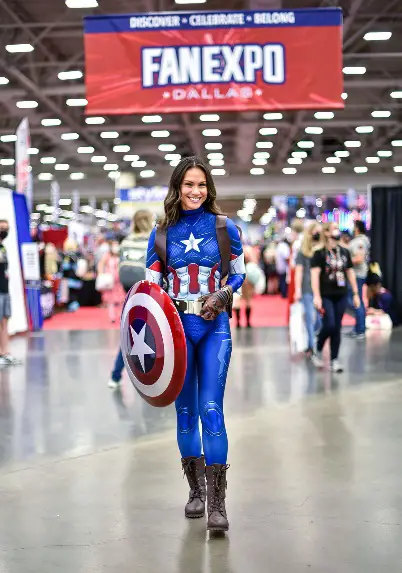 When:
Friday, June 9 from 4:00 P.M. to 9:00 P.M.
Saturday, June 10 from 10:00 A.M. to 7:00 P.M.
Sunday, June 11 from 10:00 A.M. to 5:00 P.M.
Where:
Kay Bailey Hutchison Convention Center, 650 S. Griffin St. Dallas, TX 75202
Cost:
Adult tickets are priced from $28-$145.
For more information, visit the FAN EXPO Dallas website and secure your tickets to the largest comic, sci-fi, horror, anime, and gaming event in Texas! Don't miss out on this unforgettable weekend celebrating all things pop culture!