Arnold Schwarzenegger, the legendary action star known for iconic roles in "The Terminator" and "Predator," is making a triumphant return to the action genre in the upcoming film "Breakout." In this high-stakes thriller, Schwarzenegger's character, Terry Reynolds, fights against the clock to save his stepson from wrongful imprisonment. With his signature physicality and undeniable screen presence, Schwarzenegger is set to captivate audiences once more.
Breakout
Format: Feature Film
Production Studio: Anton Corp.
Filming Status: Active Development (Production will commence in Eastern Europe later this year.)
Producer: Cindy Cowan, Jeff Elliott, Chad Moore, Sébastien Raybaud, John Zois, Danny Chan, Steve Ponce
Writer: Richard D'ovidio
Director: Scott Waugh
Line Producer: Carsten Lorenz
Cast: Arnold Schwarzenegger
Synopsis: In the action-thriller, Terry Reynolds (Schwarzenegger) finds himself in a desperate situation when his stepson, Daniel, is falsely accused of drug trafficking and sentenced to 25 years in prison in Bangladesh. With time running out, Terry enlists the help of two old friends to help him break Daniel out of jail and uncover the truth behind the false charges. However, the daring plan is complicated by an overzealous prison warden who must be overcome if they are to escape the country and avoid being captured. The action-thriller is a heart-pumping race against time as Terry fights to save his stepson's life and clear his name.
Age is Just a Number, But Can Arnold Still Deliver?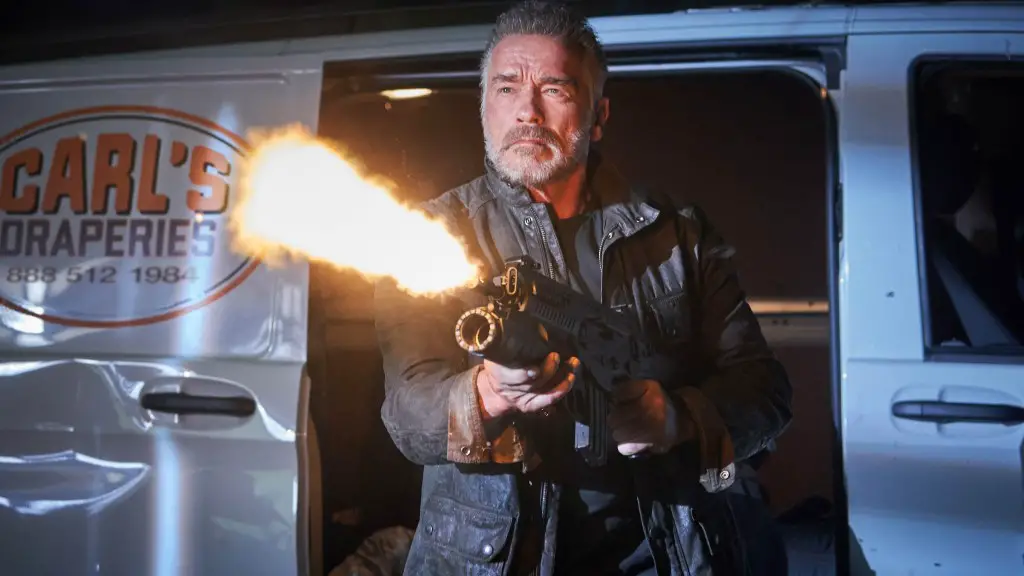 With Arnold Schwarzenegger now in his 70s, some might question if he still has what it takes to carry an action film. However, the action genre has a history of defying age expectations, with seasoned actors continuing to deliver powerful performances even in their later years.
A prime example is Sylvester Stallone, who, at the age of 73, made a strong impression in the 2019 film "Rambo: Last Blood." In that film, Stallone's character also traveled to a foreign country, showcasing his incredible style and action prowess despite his age.
Considering the similarities in their careers and their dedication to maintaining physical fitness, it seems likely that Schwarzenegger can still deliver a high-octane performance in "Breakout." The actor's undeniable screen presence and experience in the action genre should more than makeup for any concerns about his age.
As a result, fans can look forward to an exhilarating ride as Schwarzenegger returns to the big screen, proving once again that age is just a number when it comes to action heroes.
A Dynamic Director Behind the Scenes Crew
"Breakout" is directed by Scott Waugh, best known for his work on "Act of Valor" and "Need for Speed." With a background in stunt work and a flair for high-octane action sequences, Waugh's filmmaking style perfectly complements the thrilling storyline of "Breakout."
Screenwriter Richard D'Ovidio, the creative force behind "The Call" and "Thirteen Ghosts," has crafted a gripping narrative that promises to keep audiences on the edge of their seats.
The producers behind "Breakout" also bring an impressive array of experience to the table, ensuring the film's potential for success. Among the producers, Cindy Cowan and Sébastien Raybaud stand out for their extensive work in the industry.
Cowan has produced films such as "Miracle on 42nd Street" and "Red Lights," while Raybaud is known for his involvement in projects like "Non-Stop" and "The Gunman." Their combined expertise will undoubtedly contribute to the production value and overall impact of "Breakout."
Filming on the Horizon
"Breakout" is currently in active development, with production set to commence in Eastern Europe later this year. As the project moves forward, fans can expect more information to be released, including additional casting announcements and behind-the-scenes updates.
With a powerful story, a skilled team behind the camera, and the legendary Arnold Schwarzenegger leading the charge, "Breakout" is shaping up to be a must-see film for action enthusiasts.
"Bloodborne" Feature Film Status: Development Producer: Asad Qizilbash, Carter Swan, Lorenzo di Bonaventura Writer: Darren Lemke Hunt your nightmares as you search for answers in the ancient city of Yharnam, now cursed with a strange endemic illness spreading through the…