Ashley Eckstein's rise to prominence can be attributed to her multifaceted talents and contributions to both the entertainment and fashion industries. As the voice of Ahsoka Tano in the "Star Wars" franchise, she brought to life a character that resonated with fans, becoming a beloved figure in the series.
Her entrepreneurial spirit led her to create Her Universe, a fashion brand that broke gender barriers in the sci-fi genre, offering empowering and unique clothing for women. These achievements, coupled with her philanthropic efforts and engaging personality, have endeared her to a wide audience, making her a significant figure in contemporary pop culture.
Ashley Eckstein has captured the attention of many, including businesses, charities, and devoted fans. If you're one of the many individuals looking to get in touch with her, you're in luck! We've compiled a comprehensive list of the most current and reliable addresses, emails, and phone numbers available, enabling you to connect with Ashley Eckstein directly or through her representatives with ease.
Ashley Eckstein Contact Information Quick Reference
Ashley Eckstein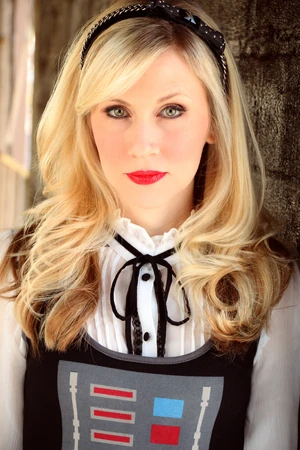 Actress, Voice Actress, Fashion Designer
Ashley Eckstein is a revered actress and entrepreneur, renowned for her versatile performances, including her iconic role as Ahsoka Tano in the "Star Wars" franchise. She has also founded Her Universe, a fashion brand that empowers women through sci-fi-themed clothing. Her impactful roles and dedication to her craft have ensured her a lasting place in the entertainment industry.
Address:
1180 Avenue Of The Americas
8th Floor
New York, NY 10036
,
USA
Signature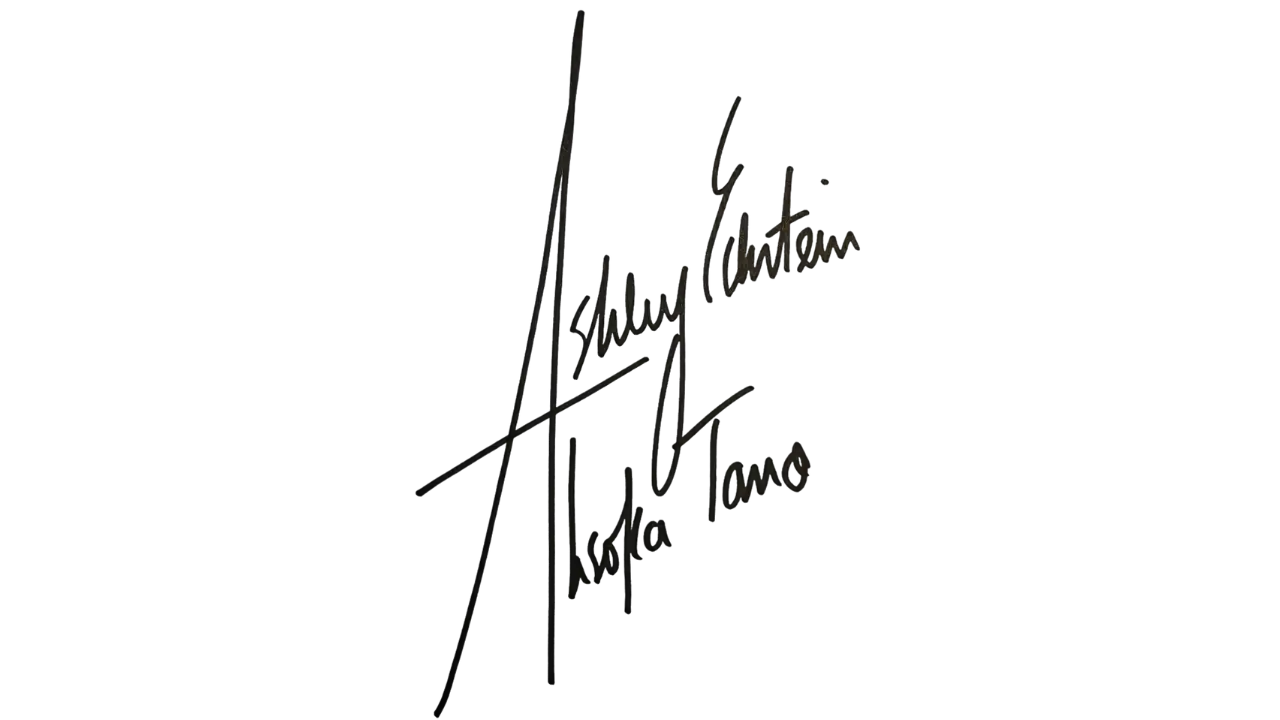 How to Contact Ashley Eckstein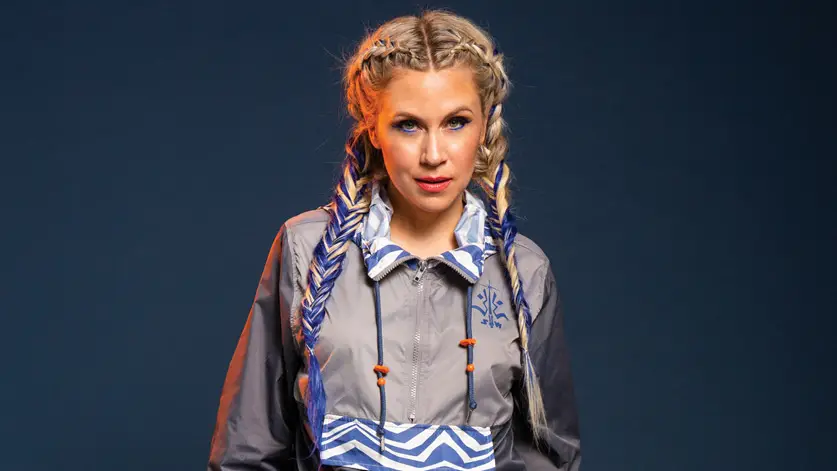 Connecting with your favorite celebrities, athletes, and public figures is a common practice for many people. Whether it's to request donations for a charitable cause, explore new business opportunities, or simply express your admiration and support, fan mail remains a popular means of reaching out to those in the public eye.
As Ashley Eckstein's star continues to rise, it's no surprise that the talented actress receives an abundance of messages and well-wishes from her dedicated fans. Eckstein does have some history of responding to fan mail. You can contact her by using a simple fan mail template or even generate a letter with the help of AI.
We've compiled a list of addresses below that you can use to try and get in touch with Ashley Eckstein directly or through her representatives. Give it your best shot, and good luck!
Talent Agent
Talent Agent Voice
Across the Board Talent Agency
Website: atbtalent.com
Phone: +1 917 397 0282
Address: 1180 Avenue Of The Americas, 8th Floor, New York, NY 10036, USA
Representatives: Todd M. Eskin
Email: todd@atbtalent.com
United Talent Agency (UTA)
Website: unitedtalent.com
Phone: +1 310 273 6700
Address: UTA Plaza, 9336 Civic Center Drive, Beverly Hills, CA 90210, USA
Representative: Rachel Artmont
More Ways to Ashley Eckstein Beatriz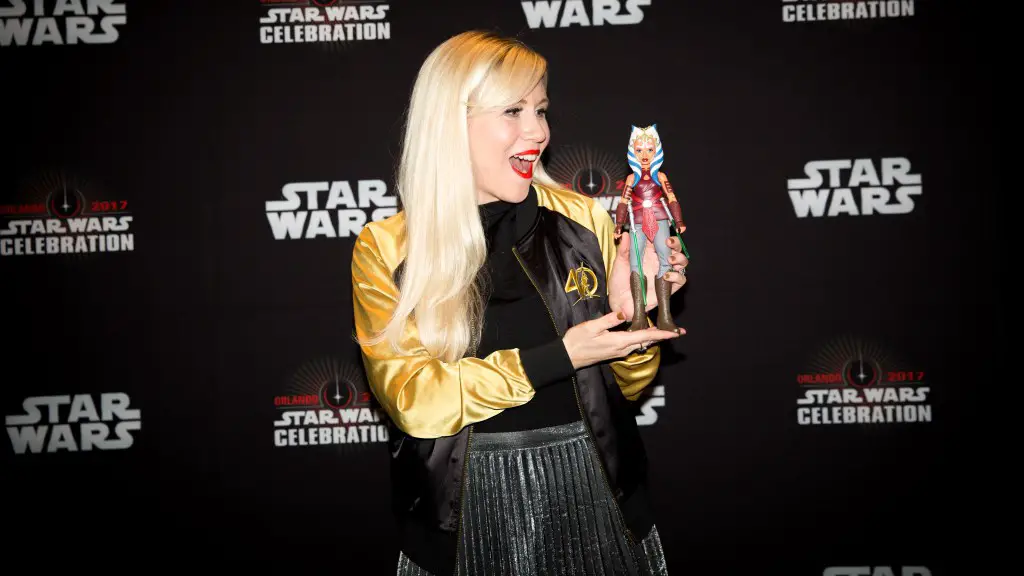 If you're looking for additional ways to contact Ashley Eckstein beyond what's been provided, don't worry – we've got you covered! One effective method is to get in touch with the following representatives.
By reaching out to her representatives, you may be able to secure a more direct line of communication with the Clone Wars actress. So, don't hesitate to give it a try. Use the resources provided below to reach out to Ashley Eckstein's team and see if they can assist you in your efforts to contact her.
Publicist
Legal Representative
Manager
Triple 7 Public Relations
Website: triple7pr.com
Phone: +1 615 254 9389
Address: 1017 17th Street South, Ste 1, Nashville, TN 37212, USA
Representatives: Carrie Simons
Email: carrie@triple7pr.com
Meyer & Downs
Phone: 424-367-3888
Fax: 424-367-3891
Address: 315 S. Beverly Drive, Suite 206, Beverly Hills, CA 90212, USA
Representatives: Neil Meyer
Email: asst@meyerdowns.com
Innovative Talent Advisors
Email: ryan@itacorp.net
Address: 250 NW 76th Drive, Suite B, Gainesville, FL 32607, USA
DM Ashley Eckstein on Social Media
Many fans find direct messaging on social media to be a convenient and modern way to connect with their favorite celebrities. If you prefer the ease of DMs over traditional letters or phone calls, you might want to consider reaching out to Ashley Eckstein via her official social media platforms.
Numerous celebrities are known to engage with fans through direct messages, making this a potentially effective method for establishing contact. By reaching out to Ashley Eckstein on social media, you could foster a more personal connection and potentially receive a response from the actress herself.
To begin, explore the following list of Eckstein's official social media accounts. Try sending her a direct message or tagging her in a post, and you may be lucky enough to get a response. Best of luck!
Get Ashley Eckstein's Autograph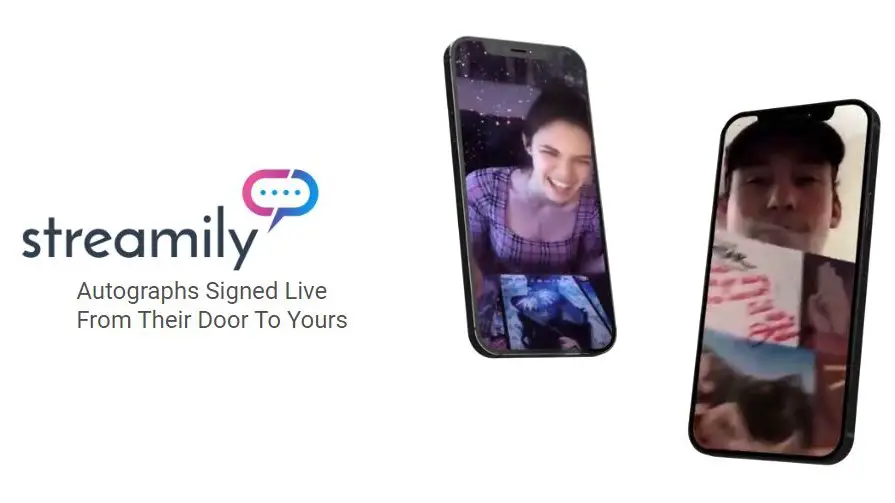 One of the premier avenues for obtaining a celebrity's autograph is through private signings, and Streamily stands unrivaled in this unique experience. Having established itself as a fan favorite, Streamily offers live-streamed autograph signings that bring fans closer to their favorite Hollywood legends.
These exclusive events are not only a chance to secure a cherished autograph but also an opportunity to engage with stars in a way that's both personal and memorable. Don't miss out on the excitement; get in on the action here and become part of an unforgettable experience!
Hot Signings From Streamily
About Ashley Eckstein
Ashley Eckstein, born Maria Ashley Drane on September 22, 1981, in Louisville, Kentucky, is an accomplished American actress, voice actress, and fashion designer. She is best known for her role as Ahsoka Tano in the animated series "Star Wars: The Clone Wars" and its subsequent media.
Early Life and Education
Ashley was raised in Orlando, Florida, and developed an interest in acting and performing arts at a young age. She attended the University of Central Florida but left before completing her degree to pursue a career in entertainment.
Acting Career
Ashley's acting career began with minor roles in various television shows and movies. Her breakthrough came when she was cast as Ahsoka Tano, Anakin Skywalker's Padawan, in "Star Wars: The Clone Wars." Her portrayal of Ahsoka has become one of the most beloved characters in the Star Wars universe, and she reprised the role in various Star Wars media, including "Star Wars Rebels" and "The Mandalorian."
In addition to her work in the Star Wars franchise, Eckstein has lent her voice to other animated series and has appeared in live-action roles in shows like "That's So Raven" and "Blue Collar TV."
Fashion Career
In 2010, Ashley founded Her Universe, a fashion brand that specializes in creating sci-fi-themed clothing and accessories for women. The brand aims to break gender barriers in the traditionally male-dominated sci-fi and fantasy genres. Her Universe has collaborated with various franchises, including Star Wars, Marvel, and Doctor Who, to create unique and empowering merchandise.
Personal Life
Ashley is married to former Major League Baseball player David Eckstein. The couple is known for their philanthropic efforts, particularly in supporting causes related to children's health and education.
Awards and Recognition
Eckstein's work as Ahsoka Tano has earned her critical acclaim and several awards, including the BTVA Voice Acting Award for Best Female Vocal Performance in Television. Her entrepreneurial efforts with Her Universe have also been recognized, making her a prominent figure in both the entertainment and fashion industries.
Conclusion
Ashley Eckstein's multifaceted career as an actress, voice artist, and entrepreneur reflects her talent and determination. Her contributions to the Star Wars universe have left an indelible mark, and her efforts to empower women through fashion have made her a role model for many. Her passion, creativity, and commitment to her craft continue to inspire fans and fellow professionals alike.
FAQs
Who is Ashley Eckstein's manager?
Ashley Eckstein's manager is with Innovative Talent Advisors. You can contact them at ryan@itacorp.net.
What is Ashley Eckstein's fan mail address?
You can write to Ashley Eckstein via Across the Board Talent Agency at:
1180 Avenue Of The Americas
8th Floor
New York, NY 10036
USA
What is Ashley Eckstein's phone number?
While Ashley Eckstein's personal phone number is not public information, you can reach her by phone through Across the Board Talent Agency at +1 917 397 0282.
What is Ashley Eckstein's email address?
While Ashley Eckstein's personal email address is not public information, you can reach her by email through her talent agent at todd@atbtalent.com.
Get Updated Celebrity Contact Info First!
Sign up for the Tales From The Collection newsletter and be the first to know when new contact info is added for celebrities Jeremy Allen White, Rebecca Ferguson, and Anya Chalotra!