Sonic the Hedgehog is racing back to theaters with "Sonic 3," and rumors are swirling about Aubrey Plaza's involvement. With a release date set for December 20, 2024, fans are eagerly awaiting the next big-screen adventure. However, the ongoing writer's strike could potentially affect this timeline. Filming is set to begin in London on August 31, 2023, at Pinewood Studios.
The plot promises unexpected twists and turns, with Shadow's tragic backstory adding a darker tone to the family-friendly series. Jeff Fowler returns as director, showcasing his passion for the franchise, and London's iconic Pinewood Studios adds a touch of British charm to the film.
Cast and Crew – Returning Stars, New Faces, and Industry Perception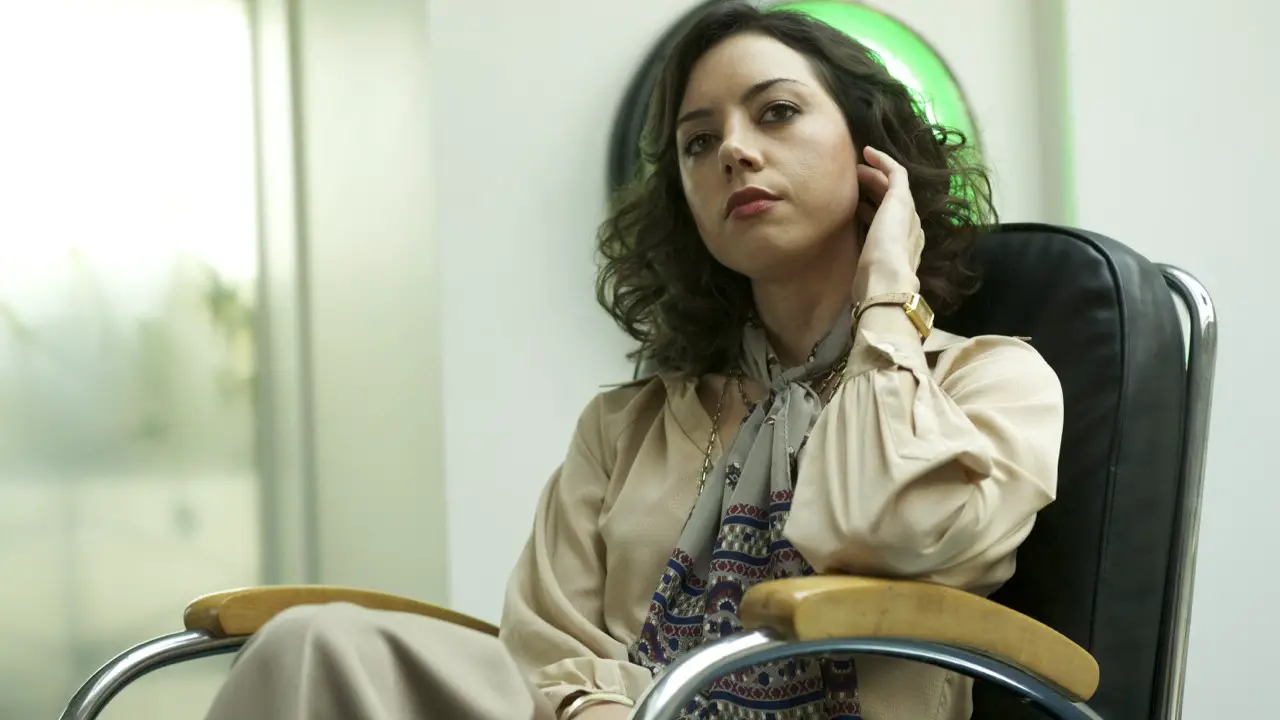 Ben Schwartz will reprise his role as Sonic, joined by Colleen O'Shaughnessey as Tails and Idris Elba as Knuckles. James Marsden as Tom Wachowski, Tika Sumpter as Maddie Wachowski, Adam Pally as Wade Whipple, and Lee Majdoub as Agent Stone are also expected to return.
Jim Carrey's return as Eggman/Dr. Robotnik is uncertain, as he has announced his retirement from acting, but producers have expressed their love for Carrey's portrayal and emphasized that he will always be a part of the Sonic family. Aubrey Plaza's potential addition as a villain could add a fresh and exciting dynamic to the film.
The collaboration between Original Film, Blur Studio Inc., Marza Animation, Sega Sammy Group, and Paramount Pictures continues, reflecting a global reach and diverse creative input.
Plot Details, Fan Expectations, and Video Game Connections
Two years after Dr. Robotnik's defeat, a new threat emerges. Eggman resurfaces, aligning with Agent Stone and jewelfanatic Rouge, seeking Shadow, a vengeful creation bent on humanity's ruin. The introduction of Shadow marks a break in tradition for the Sonic movies, pulling heavily from Sonic Adventure 2 and leading to unexpected events.
The post-credits scene of "Sonic 2" hinted at Shadow's introduction, and the writers have expressed interest in diving into his backstory. Fans are eagerly speculating about the new installment, with hopes for more video game characters, including the potential appearance of Amy Rose, and exciting plot developments. With Eggman's world-ending Eclipse Cannon and Shadow's vendetta, Sonic's latest adventure promises to be a thrilling ride.
A Race Against Time and Stay Tuned for More Updates
As production gears up, fans can look forward to more updates, teasers, and surprises. The rumored involvement of Aubrey Plaza adds an intriguing twist, and the industry's perception of the cast and crew adds depth to the anticipation for this exciting new installment.
A spin-off series centered on Knuckles is also in the works, adding to the excitement around the Sonic universe. Sonic's latest adventure promises to be a thrilling ride, and the world is ready to see where his gadgets can take everybody next.
Production Studios Behind "Sonic 3"
The production of "Sonic 3" brings together a diverse and accomplished group of studios, each with its unique strengths and contributions. Gower Avenue Films Ltd, based at the iconic Pinewood Studios in the UK, is known for its state-of-the-art facilities and services.
Original Film, a major player in Hollywood, has a reputation for action-packed content, while Blur Studio Inc. in Culver City, California, specializes in high-end animation. Marza Animation, a Tokyo-based CGI animation studio, adds international flair with its cutting-edge technologies.
The collaboration also includes the Sega Sammy Group, a Japanese global holding company with a rich history in entertainment, and Paramount Pictures, one of the oldest and most successful Hollywood film studios. Together, these studios promise to deliver an exciting and entertaining experience with "Sonic 3," reflecting a global reach and diverse creative input.
Gower Avenue Films Ltd
Pinewood Studios, Pinewood Road, Iver Heath, Buckinghamshire SL0 0NH
info@pinewoodgroup.com
PHONE: +44 1753 651 700
Original Film
11466 San Vicente Boulevard, Los Angeles, CA 90049
310-575-6950
bruce@originalfilm.com
Blur Studio Inc.
3960 Ince Boulevard, Culver City, CA 90232
424-298-4800
jobs@blur.com
Marza Animation
Nyk Tennoz Bldg., 18F, 2-2-20 Higashi-Shinagawa, Shinagawa-Ku, Tokyo 140-0002 Japan
info@marza.com
Sega Sammy Group
Sumitomo Fudosan Osaki Garden Tower, 1-1-1 Nishi-Shinagawa, Shinagawa-Ku, Tokyo 141-0033 Japan
Paramount Pictures
5555 Melrose Ave. Los Angeles, CA 90038
323-956-5000
paramount_careers@paramount.com
From conquering kingdoms in "Game of Thrones" to navigating the complexities of American politics, Emilia Clarke is set to captivate audiences once again. This time, she's diving into the murky waters of U.S. history with the upcoming feature film "McCarthy."…