Johnny Depp is one of the most popular actors in Hollywood, and there are several reasons why. First, Depp has an undeniable charisma that draws people in. He also has a wide range of acting skills, which allows him to take on a variety of roles. He embodies the term "mass appeal" so it should be no surprise that fans, businesses, and charities alike all want to contact the legendary actor.
To help make getting in touch with him possible, the following addresses, emails, and phone numbers have been compiled to give Johnny Depp's fans the best and most up-to-date resources for contacting him directly or through his representatives.
Johnny Depp Contact Information Quick Reference
John Christopher Depp II
AKA
Johnny Depp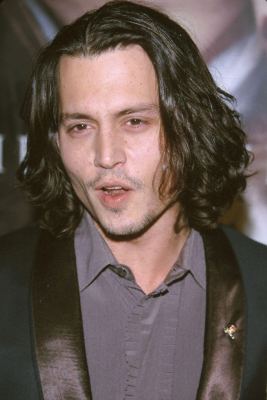 Actor
Johnny Depp is an American actor, producer, and musician known for his versatile and eccentric roles in films such as Pirates of the Caribbean, Edward Scissorhands, and Sweeney Todd.
He has been nominated for three Academy Awards and has won numerous other awards for his performances."
Born: June 9, 1963
Birthplace: Owensboro, Kentucky
Spouse: Lori Allison
Spouse: Amber Heard
Founder of: Infinitum Nihil
Address:
c/o The Spanky Taylor Company
916 West Burbank Blvd., Suite #206C

Burbank
CA
,
91506
Phone:
424-403-1500
Email:
info@rangemp.com
POC:
Range Media Partners
Signature
Does Johnny Depp Respond to Fan Mail?
Given his popularity, it's not surprising that Depp receives a lot of fan mail. Many fans would love to get an autograph from him, but they often wonder if he even responds to fan mail at all.
To find the answer, I got in touch with Johnny Depp's publicist Colleen Francke who revealed that Johnny does indeed respond to his fan mail, either directly or through his representatives at The Spanky Taylor Company! In fact, Johnny is known for being very generous with his autographs. He is one of the top celebrities that respond to fan mail. He even once said that he tries to respond to every piece of fan mail that he receives.
Johnny Depp, or at the very least his direct representatives, typically sign autographs and write personal notes to fans who reach out to him. As a general rule of thumb, fans who contact the Pirates of the Caribbean actor can expect to receive a photo of Johnny with an autopen signature. 
Johnny Depp's Fan Mail Responses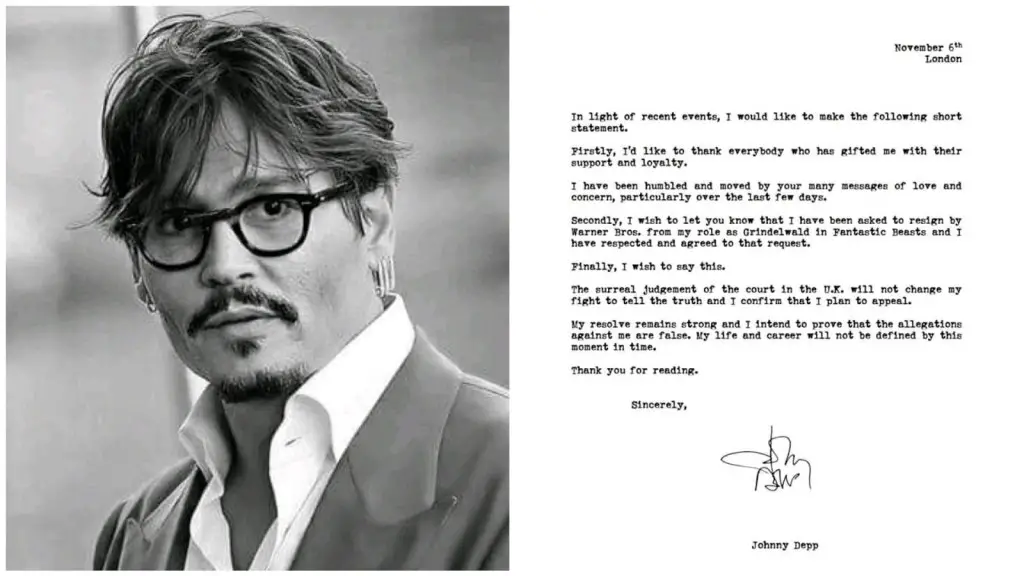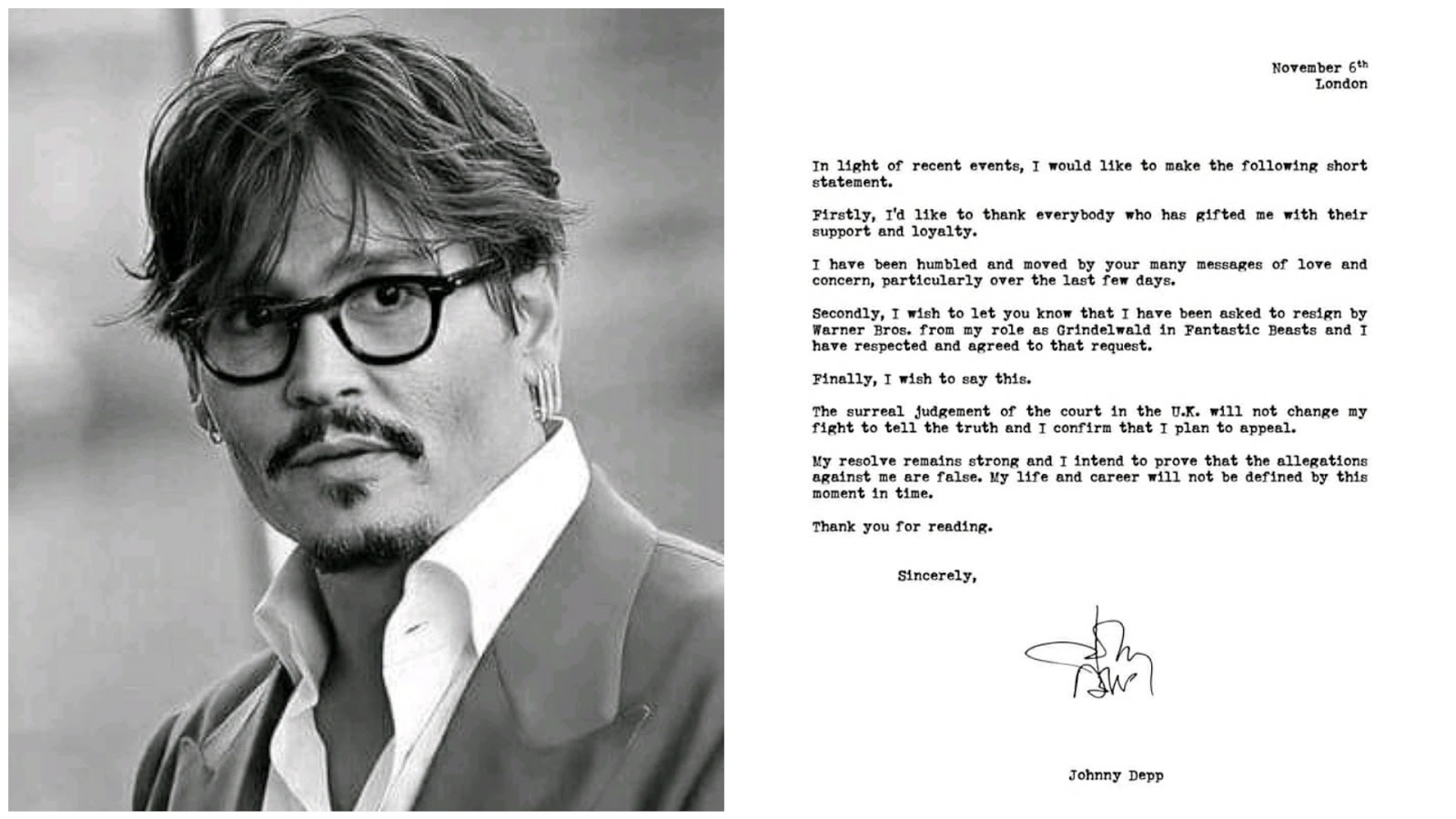 The main reason that Johnny uses autopen machines is that it's not always possible for him to write a personal response to every fan given the large volume of mail he receives. However, his representatives are very good at providing the majority of fans with some sort of reply. Ultimately, if you're lucky, you might get a handwritten note from Johnny himself.

To date, 375 users of the autograph-collecting site Star Tiger have received responses from Johnny Depp. His replies have varied over the years but most fans have had very positive reactions to opening a piece of mail that has just come directly from Johnny Depp's office. Some users have even expressed their appreciation for the actor's openness and willingness to communicate with his fans.
No matter what, it's always exciting to get a fan mail response from one of your favorite celebrities! So if you're a fan of Johnny Depp, don't hesitate to write him a letter or send him an email—you might just get a response!
How to Write to Johnny Depp
Sending fan mail is a great way to express your love and support for Johnny Depp. The actor actually has a physical fan mail address, but you can just as effectively reach him by sending an email. However, if you're having trouble expressing yourself, feel free to use our fan mail template to get started or generate one with AI!
The best way to contact Johnny Depp is to send your fan mail to The Spanky Taylor Company:
Fan Mail Address
Johnny Depp
The Spanky Taylor Company
916 West Burbank Blvd., Suite #206C
Burbank, CA 91506
USA
Additional Contact Information
If you would prefer to send Johnny Depp an email, you can reach him at his official fan mail address johnnydepp@insider-connect.com. According to Johnny's publicist, "there are members of [Johnny's] team who monitor the email address". The email address isn't just for fan mail though. Those who would like to request an autograph can do so by email or by going through the Spanky Taylor fan mail address. Another option for contacting Johnny is to reach out to his production company, Infinitum Nihil at +1-323-651-2034.

Given that Depp is so multifaceted in his career, he is represented by a lot of different agencies. Slate PR, Hiltzik Strategies, and Range Media Partners to name a few. While all of them serve as Johnny Depp's agents or representatives, none of them are set up to forward fan mail to their clients.

Finally, some celebrities have been known to respond to DMs on social media. You can try contacting Johnny Depp directly that way. He's active on Instagram, and he occasionally responds to messages from fans. With a little persistence and proper technique, you should be able to get in touch with Johnny Depp. However, exercise caution, because there are a lot of unverified accounts and fan pages that are unaffiliated with Johnny and may try to represent themselves as if they are.
A reply from your favorite celebrity is always a great feeling. Fan mail can be an incredibly fun way to get their attention and possibly even an autograph. To increase your chances of getting a reply, be sure to include a self-addressed stamped envelope. Who knows, you might just get that fan mail response you've always wanted. 
Production Company
Production Company
Public Relations
Infinitum Nihil
Phone: +1 323 651 2034
Los Angeles, CA
USA
IN.2 Film
18 All Saints Road
Unit 11
London W11 1HH
UK
Phone: +44 203 468 2111
Email: enquiries@in2.film
Slate Public Relations
6311 Romaine St.
#7327
Los Angeles, CA 90038
USA

Representative:
Robin Baum
Write Johnny Depp via Movie Sets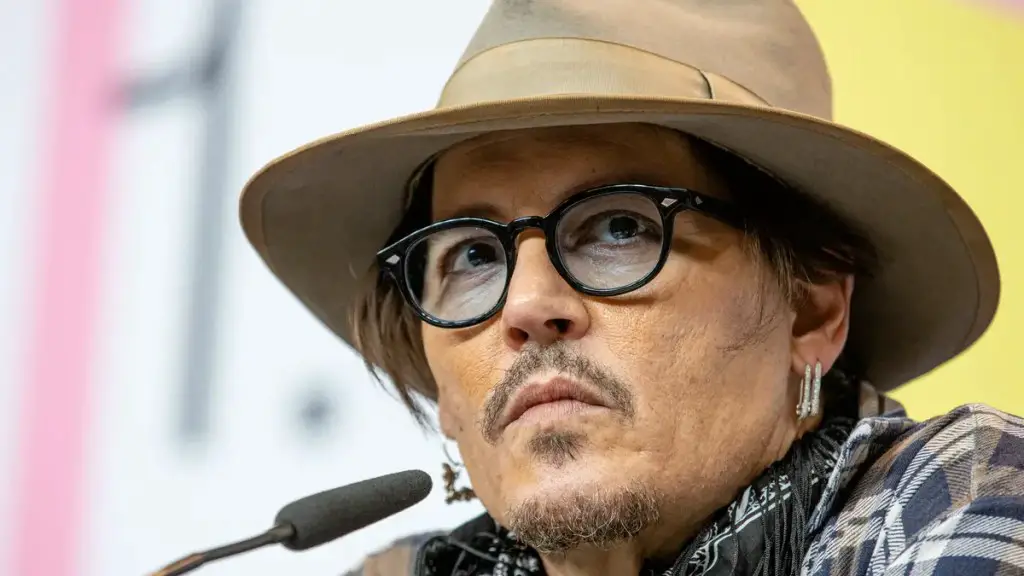 For those who want to contact  Johnny Depp directly, this idea might honestly be your best chance. Sending fan mail to actors and musicians at the venues they will be performing at is known as via venue fan mail. In fact, many actors are happy to respond to fans this way. More often than not, if hard-to-contact celebrities are going to respond to fan mail, it's likely going to be when he's on a film set.
Sending fan mail via venue is just a matter of having proper timing and doing a little bit of research. First, look at Johnny Depp's IMDb page and see what he's working on that's currently in production. Then do a little bit of research to find out where the production office for that particular film is.

Finally, simply send your letter during the production window. With any luck, management at the production office will pass on your letter!
Does Johnny Depp Respond to DMs?
Some celebrities do in fact respond to DMs from fans. However, Johnny Depp has made it clear that he does not. In fact, he issued a PSA alerting his fans that there are a number of fake accounts pretending to be Johnny Depp who message fans in an attempt to deceive them. The following are his official social media accounts, any communication with accounts other than these that pretend to be Johnny should be avoided!
How to Meet Johnny Depp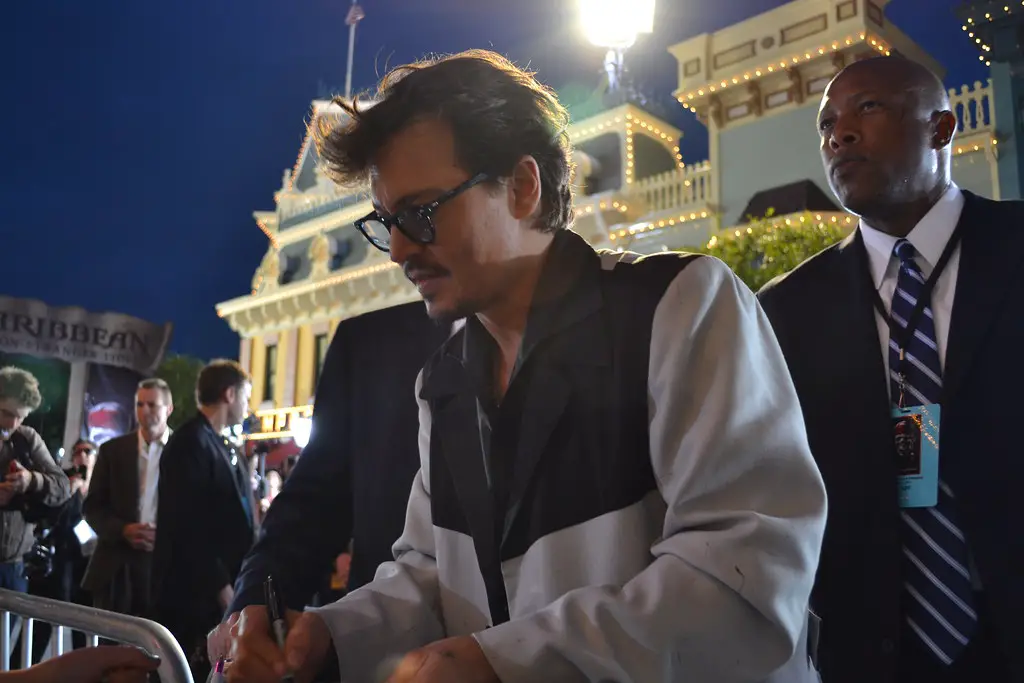 Unlike actors like Emilia Clarke and Evan Peters who are frequent guests at comic cons, Johhny has yet to make his debut as a convention guest. That means, meet and greets, photo ops, and autograph tables, are well, off the table.

Therefore, your best bet at meeting Johnny Depp is to try and catch him at a movie premiere or before a public appearance. For example, fans can have the opportunity to meet the famous actor if they wait long enough outside of studios where he will be conducting interviews on talk shows.

Oftentimes, celebrity news sites will publicize Johnny's appearances ahead of time. If you pay close enough attention, you can join the fans that inevitably go out to meet him when he makes appearances.
About Johnny Depp
Johnny Depp is one of the most popular and beloved actors in Hollywood and he understandably has a huge fanbase. For over four decades, he has captivated audiences with his humor, charisma, and versatility, appearing in a wide range of films. 
He first came to prominence in the 1980s with roles in films like '21 Jump Street' and 'Edward Scissorhands'. Since then, he has gone on to star in a string of hits, including the 'Pirates of the Caribbean' franchise, 'Charlie and the Chocolate Factory', and 'Alice in Wonderland'. Depp is known for his versatility as an actor, and for his willingness to take on unconventional roles.
He has also been praised for his work behind the scenes, producing and directing several successful films. In addition to his acting career, Depp is also a talented musician. He has released several albums with his band, The Hollywood Vampires. Despite his success, Depp has had a tumultuous personal life, and has been involved in a number of high-profile relationships and prominent legal battles. Nevertheless, Johnny Depp remains one of the most popular and successful actors in Hollywood.
FAQs
Who is Johnny Depp's Manager?
Jonny Depp's manager is Jack Whigham of Range Media Partners. Range Media is can be contacted at:
2425 Michigan Ave
Santa Monica, CA 90404
USA
Phone: 424-403-1500
Email: info@rangemp.com
What is Johnny Depp's Fan Mail address?
All fan mail for Johnny Depp should be directed to his official fan mail address:
The Spanky Taylor Company
916 West Burbank Blvd., Suite #206C
Burbank, CA 91506
USA