Eminem is a superstar, having made his mark on the music industry and Hollywood alike. Beloved by fans for his early work which gained him mainstream popularity in 1999 after the release of his major-label debut album The Slim Shady LP. Understandably, he has had a huge fan base ever since. Year after year, he continues to captivate audiences with his raw and in your face lyrics that hold no punches. 
Given his popularity, it's not surprising that Eminem receives a lot of fan mail. Many fans would love to get an autograph from him, but they often wonder "does Eminem read his fan mail?" The answer is yes! Eminem has been known to respond to at least some of his fan mail, although not a lot. So while he may not be among the top celebrities that respond to fan mail there is still a chance that you could get a response from Slim Shady, although perhaps not if your name is Stan.
Eminem's Fan Mail Responses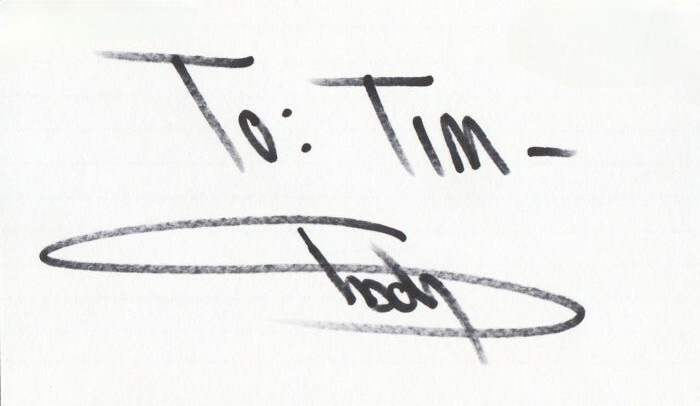 As Eminem's career was really taking off in the early 2000's he was very good at responding to fan mail and interacting with his fans. As his career has continued to pick up steam, that level of personal interaction was likely unsustainable for him to keep up. That's why getting a response from Eminem is no longer an easy task. But that's not to say that it's impossible.

Sometimes getting a response to your fan mail takes a bit of ingenuity and that's what the resources on this page are here for. I have accumulated all of the best contact information for the Marshall Mathers AKA Eminem. So if you're a fan of Eminem, don't hesitate to write him a letter – you might just get a response! And if you don't, that's okay too. Sometimes the simple act of writing fan mail to an artist you admire can be quite therapeutic and that is worth the effort in itself.
How to Send Fan Mail to Eminem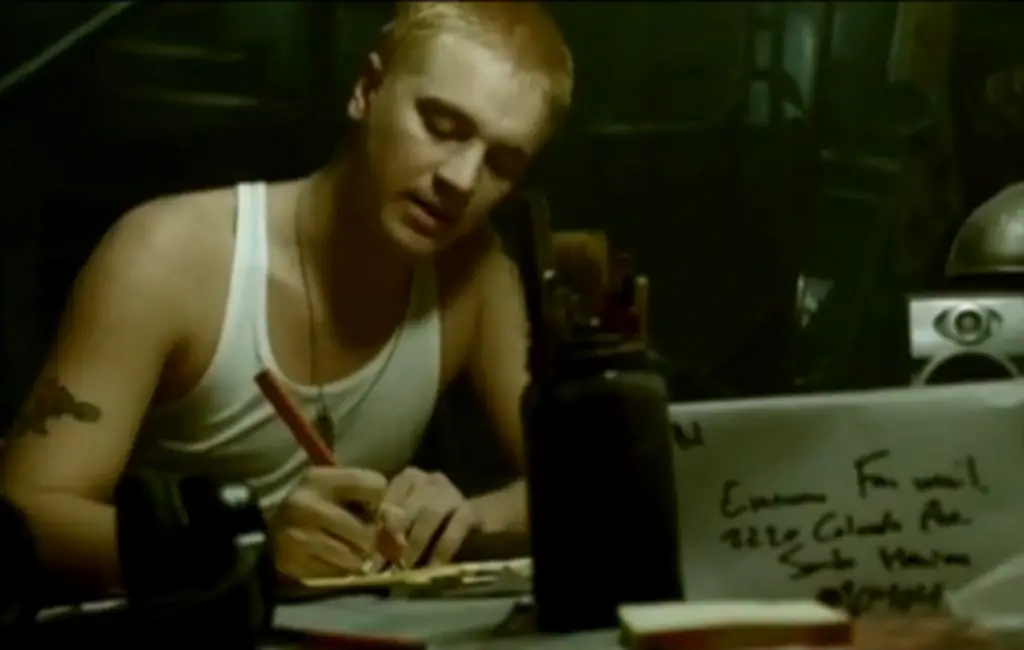 Regardless of how you've come to know him, it's likely that Eminem's music has had an impact on you in some way or another. If you would like to send fan mail to one of the most revered rappers in America, whether it's to simply send a message of thanks or perhaps request an autograph through the mail, then the process is pretty simple. Since Eminem sometimes responds to fan mail or even sends fans free autographs through the mail it's worth a shot. If you would like to reach out to him, you can use this simple fan mail template to get started. Then simply try reaching out via the addresses below. Good luck!
Write To Slim Shady
Sending fan mail is a great way to express your love and support for the iconic rapper. Slim Shady is actually associated with a number of different addresses that you can send fan mail to. So if one method doesn't work out for you, keep trying and you may be lucky enough to get a response like many of Eminem's diehard fans have over the years.
One option to contact Eminem is to reach out to his production company Shady Films or his record label which both share the same address. Shady Records is an American record label specializing in hip hop music. Eminem and his manager Paul Rosenberg founded the label in 1999 after the highly successful release of The Slim Shady LP. You can send your fan mail to Eminem via the following address:
Eminem
Shady Films LLC
15821 Ventura Blvd, Suite 370
Encino, CA 91436

Eminem
Shady Records
151 Lafayette St, 6th Fl
New York, NY 10013
USA
PHONE: +1 212 324 2410
FAX: +1 212 324 2415
Marshall Mathers started Shady Records with his manager Paul Rosenberg. You can reach out to him at the following address:

Eminem
℅ Paul Rosenberg
Def Jam Recordings
825 Eighth Ave.
28th Floor
New York, NY 10019
USA
PHONE: (212) 333-8000
FAX: (212) 603-7931

Eminem
℅ Paul Rosenberg
99 Washington Ave., Suite 805a
Albany, NY 12210
USA
PHONE: (212) 331-2315
Eminem's talent agency is Geffen Records, which is owned by Interscope. 
Eminem
Geffen Records
2220 Colorado Ave
Santa Monica, CA 90404
USA
PHONE: (310) 865-1000
Not only does Eminem own a record label and production company, but a restaurant too! It might sound crazy, but yes, you can send fan mail to the restaurant. With some luck, your letter will get passed on to Mr. Mathers himself.
Eminem
c/o Mom's Spaghetti Restaurant
2131 Woodward Avenue
Detroit, MI 48201
USA
Eminem's Email and Phone Number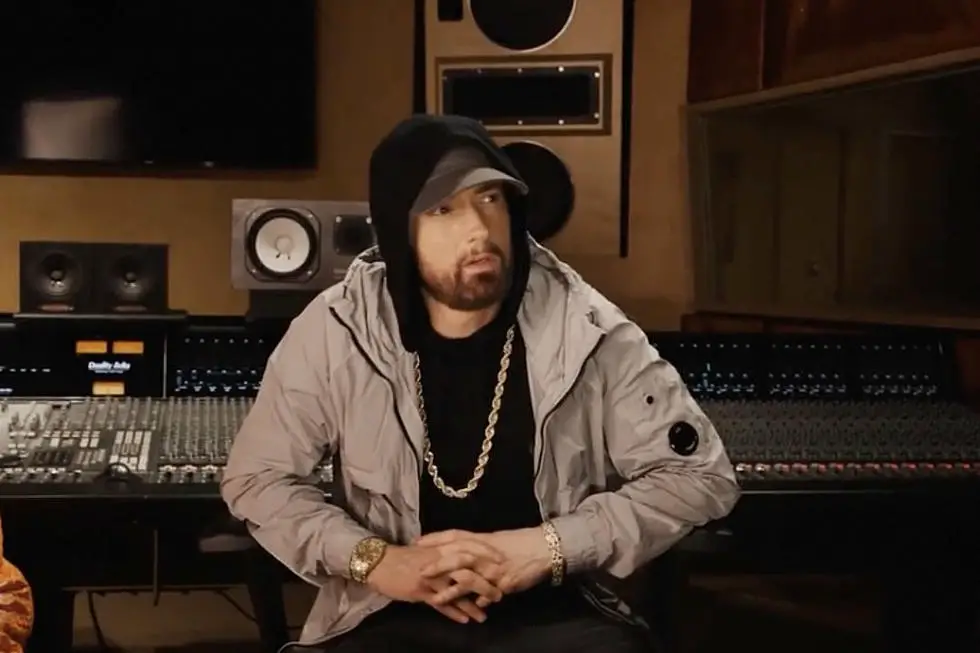 If you would prefer to send Eminem an email, you can reach him at ICM Partners, where he is represented by Chris Silbermann, at (310) 550-4043 (phone) (310) 550-4100 (fax) or csilbermann@icmtalent.com.
ICM Partners
10250 Constellation Blvd
35th Floor
Los Angeles, CA 90067
USA
PHONE: +1 (310) 550 4000
FAX: +1 (310) 550 4055
Write Slim Shady at his Next Concert
This idea might honestly be your best chance of contacting Dove Cameron. Sending fan mail to singers at the venues they will be performing at is known as via venue fan mail. It's just a matter of proper timing and a little bit of research. First look at he tour dates and find the address for where she will be performing with a quick Google search. Then simply send your letter about a week in advance so that it arrives ahead of the date that Dove will be performing. With any luck, management at the venue will pass on your letter!
Send Him a DM
Finally, some celebrities have been known to respond on social media. You can try contacting Eminem directly that way. He's active on Instagram and Twitter, and he occasionally responds to messages from fans. With a little persistence and proper technique, you should be able to get in touch with Eminem.
A reply from your favorite celebrity is always a great feeling. Fan mail can be a great way to get their attention and possibly even an autograph. To increase your chances of getting a reply, be sure to include a self-addressed stamped envelope. Who knows, you might just get that fan mail response you've always wanted.