About Justin Bieber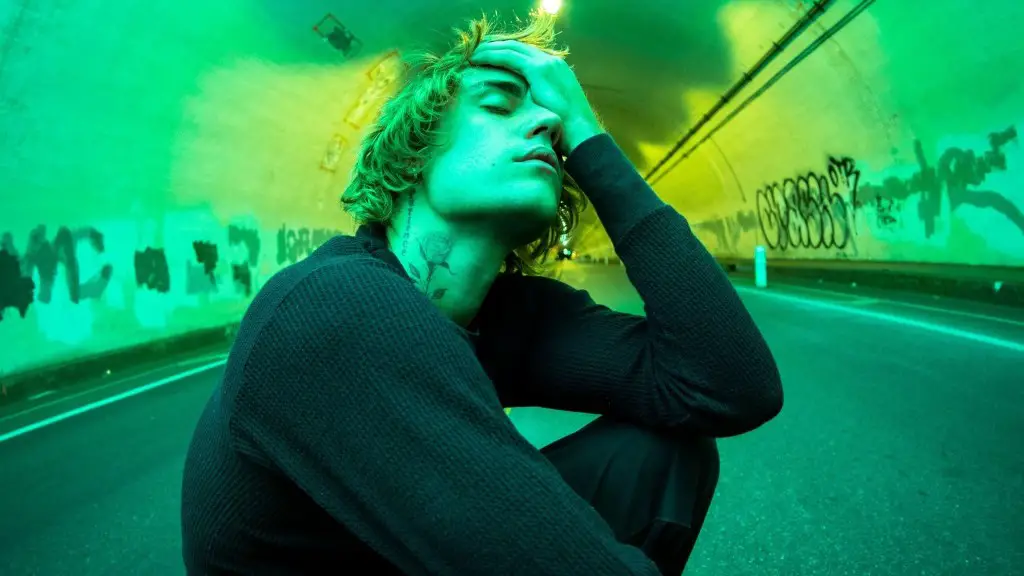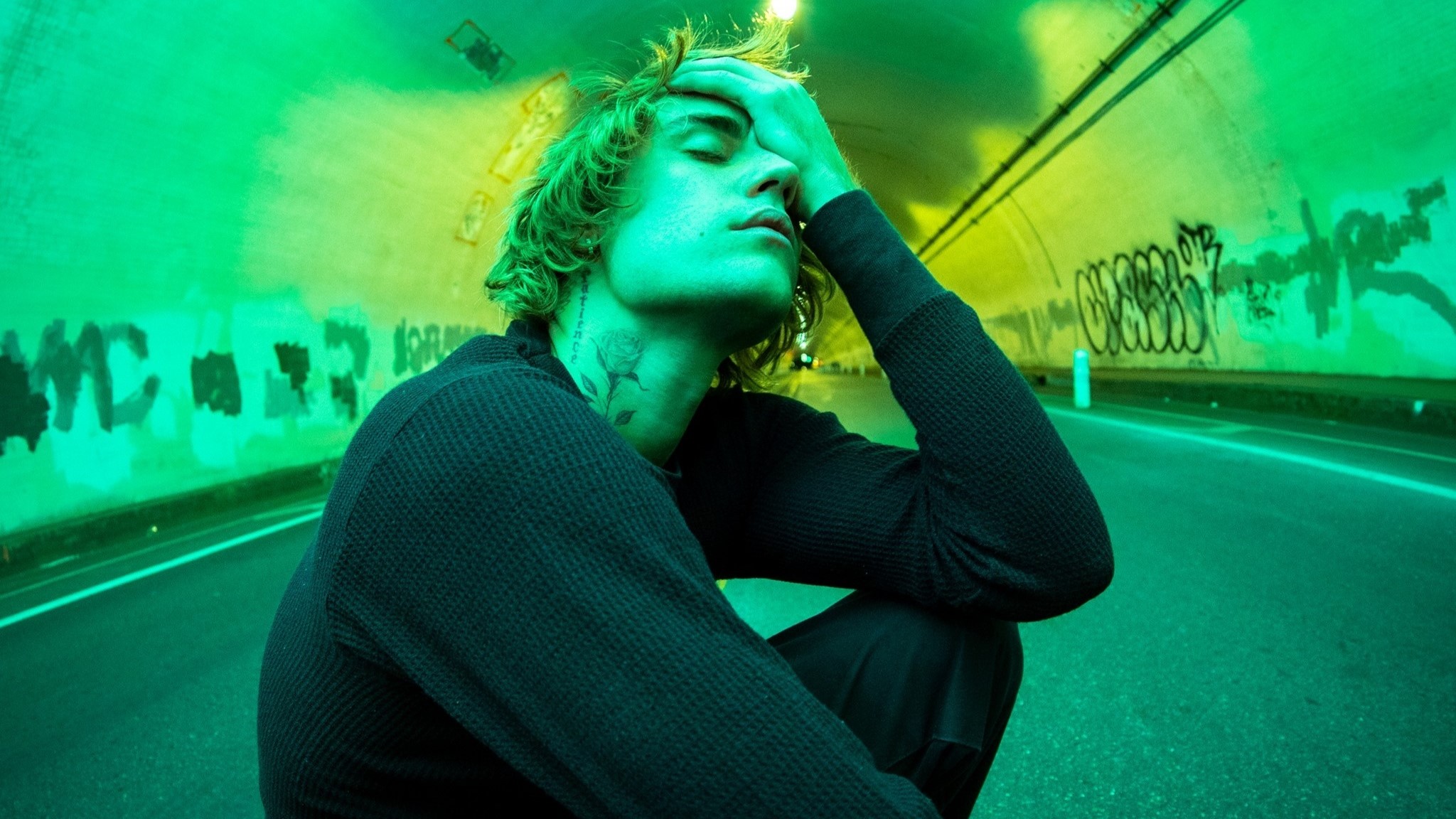 Justin Bieber is a singer, songwriter, and actor. Although originally from Canada, he has earned the admiration of millions of fans the world over.

Bieber was discovered by a talent manager through his YouTube videos in 2007 and signed to a record label in 2008. His debut album, My World 2.0, was released in 2010 and featured the hit singles "Baby" and "Eenie Meenie." Bieber has released four studio albums to date, including Purpose (2015) and Changes (2020).

He has also appeared in several films, including Never Say Never (2011) and Zoolander No. 2 (2016). In addition to his musical and acting career, Bieber is also an entrepreneur; he has launched his own clothing line and fragrance brand.
Justin Bieber is an icon in the music industry, so it's no wonder that fans want to reach out to him or even request an autograph through the mail (TTM). To help make that possible, the following addresses, emails, and phone numbers have been compiled to give his fans (Beliebers) the best and most up-to-date resources for contacting him directly or through his representatives.
Does Justin Bieber Respond to Fan Mail?
Regardless of how you have come to know him, it's likely that Justin Bieber's work has had an impact on you in some way or another. If you would like to send fan mail to the "STAY" singer, whether it's to simply send a message of thanks or perhaps request an autograph through the mail, then the process is pretty simple. Since Justin is not one of the top celebrities known for responding to fan mail he may be a bit difficult to get in contact with.

Given his popularity, it's not surprising that Bieber receives a lot of fan mail. Many fans would love to get an autograph from him, but they often wonder if he even responds to fan mail at all.

Justin Bieber does have some history of responding to his fans, either directly or through his representatives. Users of a popular fan mail site have reported some earlier responses from him going back to the start of his career in 2010.

With hundreds of millions of fans, it's no surprise that Bieber can't keep up with his fan mail very well. Consequently, most fans can expect to receive a response that includes a secretarial signature—if they get one at all. However, if you would like to reach out to him anyway, you can use this simple fan mail template to get started. Then all you need to do is reach out to him via the addresses below.
Talent Agency [Address, Phone Number, & Contact Info]
Justin Bieber is represented by Creative Artists Agency (CAA). They are a talent agency that deals with talent, content, brands, technology, sports, and live events. They represent interests related to film, television, music, sports, digital media, marketing, and beyond, as well as thousands of the world's leading actors, directors, writers, producers, musical artists, comedians, authors, athletes, coaches, broadcasters, teams, leagues, chefs, designers, fashion talent, consumer brands, and more.

CAA's main office is in Los Angeles where Justin is based. Therefore, reaching out to CAA is probably your best bet for getting a response from the world-renowned singer. If you're lucky, you might be one of the few fans to receive a signed photo from him.
Record Label and Legal [Address, Phone Number, & Contact Info]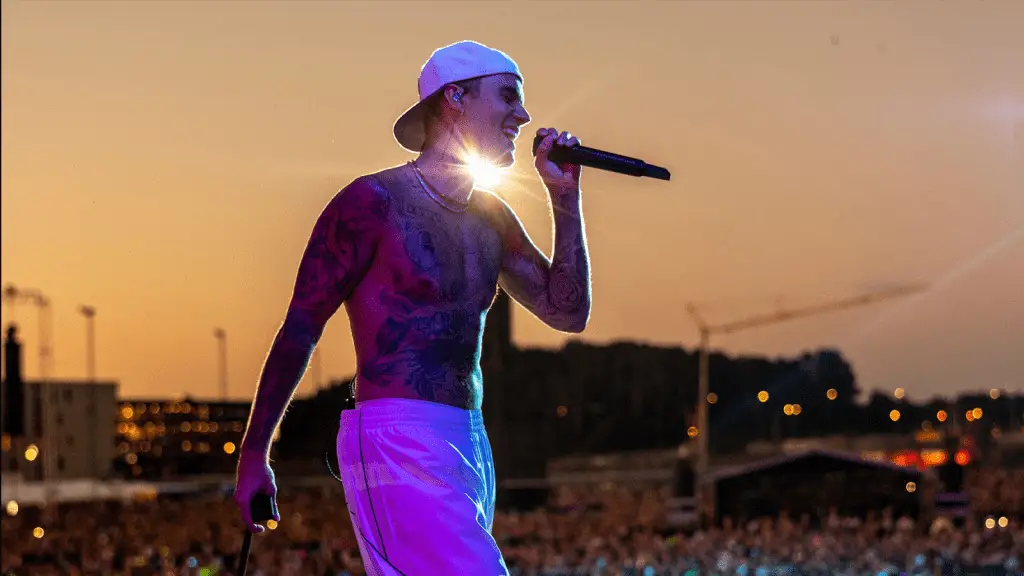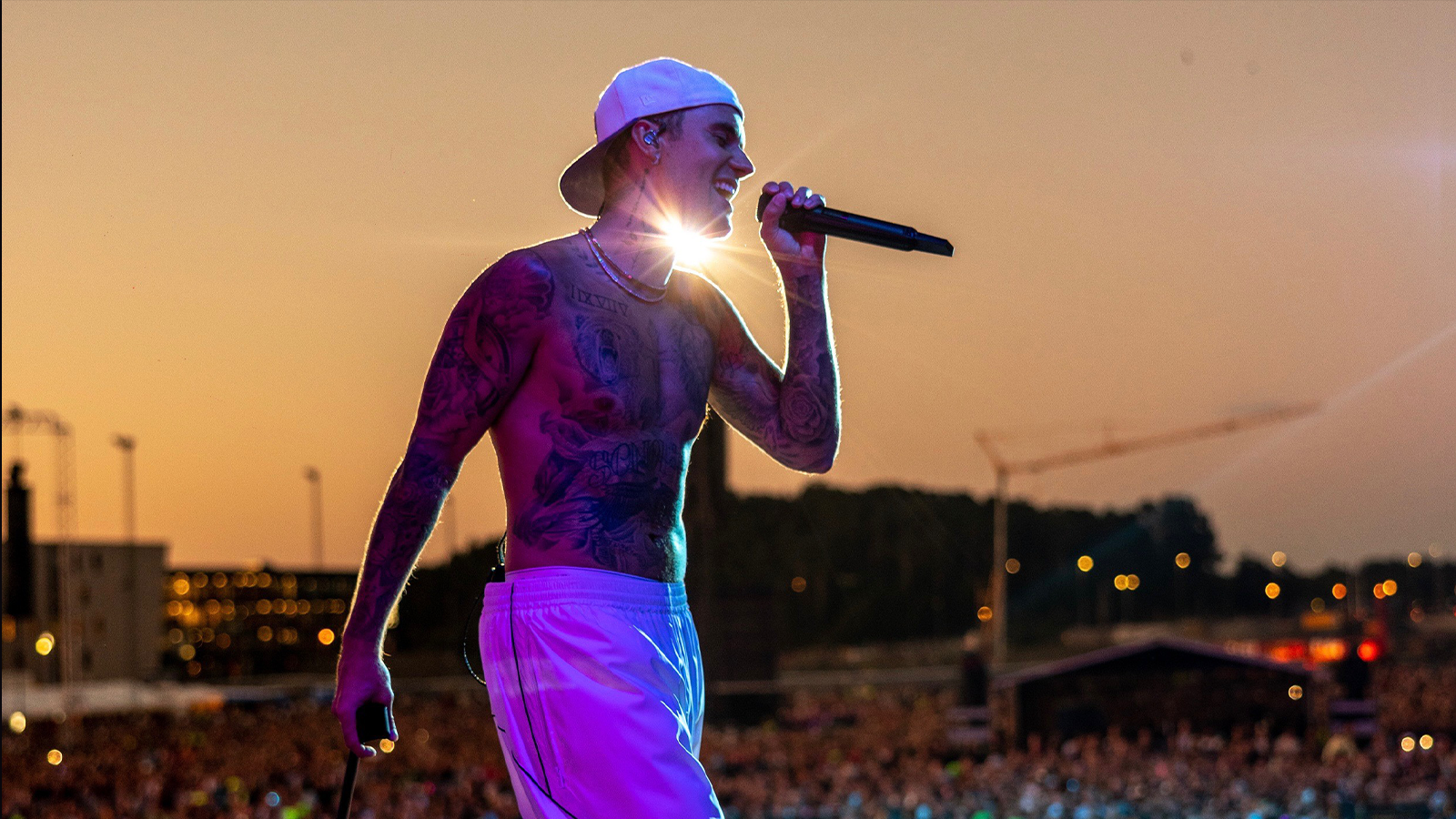 Justin Bieber is a world-renowned musician and is even an accomplished actor with several movie credits under his name. As such, he has a lot of agents and representatives that help him handle his business. These include his managers at his record label. It's perfectly acceptable to contact him via his label or legal representatives as they can forward messages they receive directly to their clients.
Record Label
Record Label
Legal Representative
c/o Island Records
1755 Broadway
New York, NY 10018
USA
Universal Music Brasil
Av. Das Américas, 3500, Bl. 1
Le Monde Office
Rio De Janeiro 22640-102
Brazil
Kinsella Weitzman Iser Kump & Aldisert
808 Wilshire Blvd.
3rd Floor
Santa Monica, CA 90401
USA

Representative:
Shawn Holley
Phone: 310-566-9800
Additional Ways to Contact Justin Bieber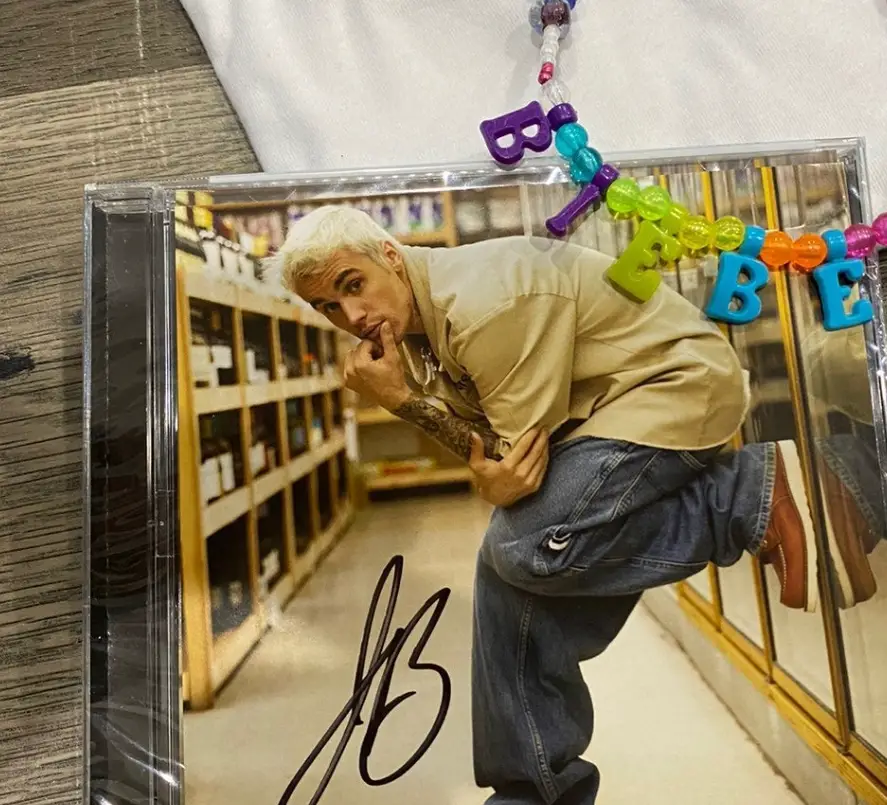 Justin Bieber has had a long and successful career in music. As such, he has many agencies and managers that look out for his interests. Here are some additional ways that you can reach out to Justin and get in direct contact with him or his representatives.
Write Justin Bieber at His Next Concert
For those who want to contact Justin directly, this idea might honestly be your best chance. Sending fan mail to actors and musicians at the venues they will be performing at is known as via venue fan mail. In fact, many signers are happy to respond to fans this way. More often than not, if hard-to-contact celebrities are going to respond to fan mail, it's likely going to be when they're at a venue like a concert hall or film set.
Sending fan mail via venue is just a matter of having proper timing and doing a little bit of research. First, look at Justin Bieber's tour schedule and see where he'll be performing. Then simply Google the venue to find its address. Finally, simply send your letter a week prior to the concert. With any luck, management at the stadium will pass on your letter!
DM or Email Justin Bieber
Some celebrities do in fact respond to DMs from fans. Since Justin is so well known for his online presence, it's natural that many fans would want to contact him by sending a message. Give it a shot by DM'ing him through one of his social media accounts. You can also use the email below to send him a message.
More Ways to Get Justin's Autograph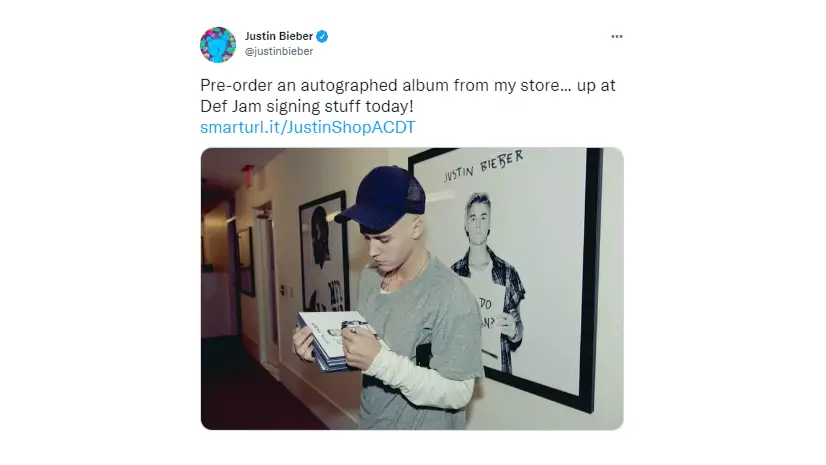 Justin Bieber is actually one of many musicians who sell signed albums on their websites. Typically you should check their web stores a few months before after an album's release to see if any signed copies are available. Sometimes you need to get in early to secure a pre-order and sometimes they are available on release day. Other times signed albums are sold after the album is initially released so if you miss your opportunity to buy a signed CD or record, you might be able to get one if there is a second or third restock.
Justin Bieber FAQs
Who is Justin Bieber' Manager?
Scooter Braun is Justin Bieber's manager. Scooter Braun was born on June 18, 1981, in New York City. Scooter Braun graduated from Emory University in 2003 with a degree in business administration. He began his career working as an intern at Lehman Brothers.

In 2007, Scooter Braun founded the marketing and advertising agency SB Projects. In 2009, Scooter Braun became Justin Bieber's manager. Scooter Braun has also represented other artists, including Ariana Grande and Usher. Scooter Braun has been married to Yael Cohen since 2014. They have three children together: Jagger Joseph, Levi Drake, and Hart Violet.
Where Does Justin Bieber Live?
Though he was born in London, Ontario, he spent most of his childhood in Stratford, a small town about an hour away from Toronto. He currently resides near Los Angeles, California at 8 Beverly Park
Beverly Hills, CA 90210-1540. He has previously rented homes in Miami, New Jersey and New York.
What is Justin Bieber's email?
You can get in contact with Charlie Heaton via email by reaching out to CAA at info@caa.com.
What is Justin Bieber's phone number?
While Justin Bieber's personal phone number is not public information, you can reach him by phone through his representatives by calling CAA at +1 424 288 2000.
What is Justin Bieber's fan mail address?
You can send fan mail to Justin Bieber via CAA:
2000 Avenue of the Stars
Los Angeles, CA 90067
USA