Tim Girvin on Game Design
If you are a retro game collector, Tim Girvin is a name you need to know. Following the record-breaking $870,000 sale of The Legend of Zelda, I had a chance to catch up with Tim Girvin, the designer behind just about everything but the code itself. We talked about all things Nintendo. Logo design, graphic art, and the significance that video games have obtained. We even touched on video game prototypes and the possibility of one day seeing part of the GIRVIN collection going up for sale.
Tim Girvin: Designing Nintendo's Look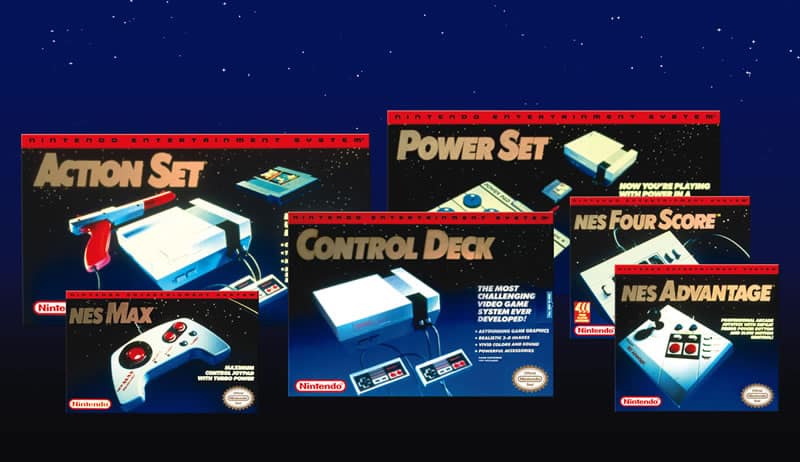 Starting in the mid-80s and through the 90s, Tim's an advertising and marketing firm GIRVIN Design worked closely with Nintendo of America (NOA) to create the look of Nintendo products outside of Japan. He was the designer behind the company's branding during its most iconic era. GIRVIN decided everything from layout to font types. His influence started with the classic Nintendo Entertainment System (NES) and extended to the Game Boy, Super Nintendo Entertainment System (SNES), and even the Virtual Boy. Tim was asked about the box design of the NES console on an episode of Video Game Box Art: The Stories Behind the Covers.
Beyond the Hardware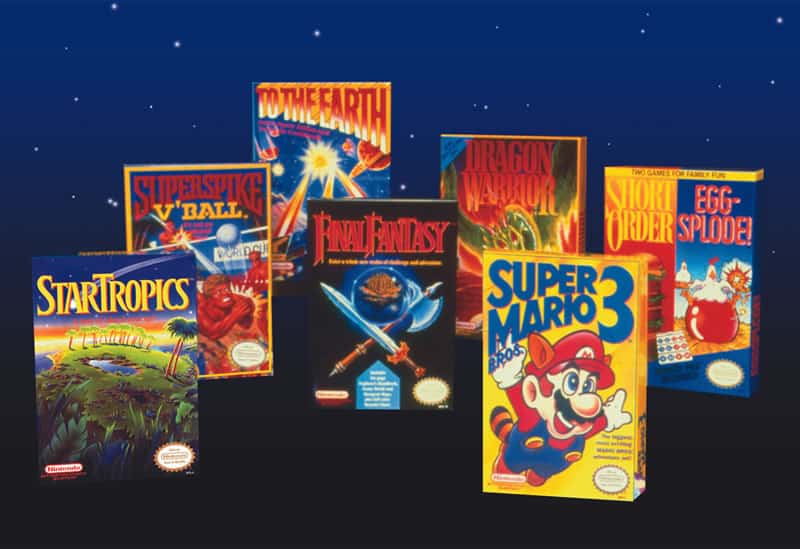 Tim's design influence didn't end with hardware though. He was also responsible for many of the most popular games in Nintendo's lineup. In fact, according to Box = Art, GIRVIN was responsible for all of NOA's packaging designs and box art that was released outside of Japan. Some of the most iconic box art GIRVIN developed were for games like The Legend of Zelda, Dragon Warrior (Now Dragon Quest), Tetris, Final Fantasy, Super Mario Bros. 2, and Super Mario Bros. 3.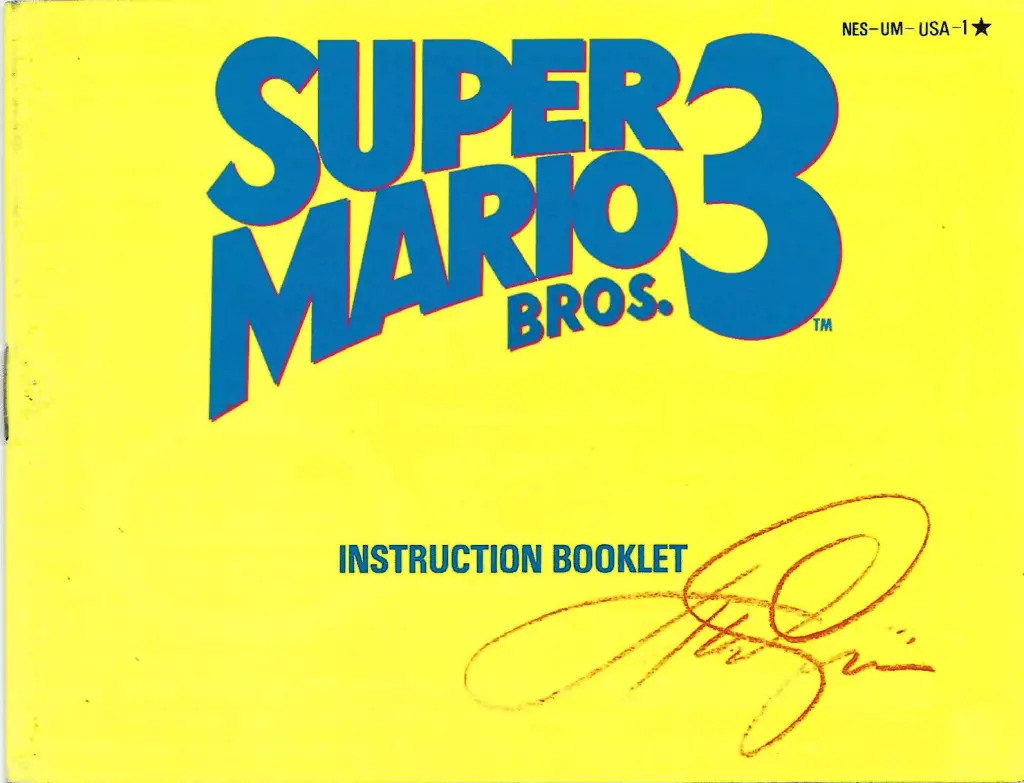 Tim had this to say about how he began his working relationship with NOA:
The Price of GIRVIN Designed Games Hits New Highs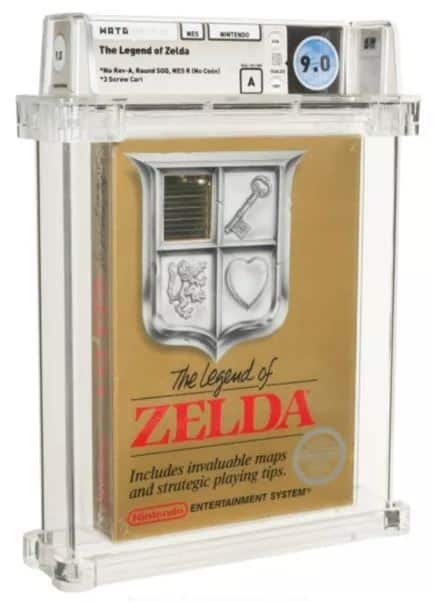 TFTC:
A sealed copy of The Legend of Zelda was just sold by Heritage Auctions for $870,000, making it, at the time, the most expensive video game ever sold.

How does it feel to have your work be so highly valued all these years later?
Girvin:
To my thinking, the notion of a video game cartridge selling for such an astonishing amount is really about legacy—and experience. People have deep memories of what they experienced as players—and Zelda is, in its own manner, an exploration of mythic dimensionality. That is a deep heritage inside the broad consciousness of humankind—journeys, epic opponents, returns to homeland, adventuring in other realms of experience. 


In a manner, as Joseph Campbell, the grand mythologist intoned "…put yourself on a kind of track that has been there all the while, waiting for you, and the life that you ought to be living is the one you are living. Follow your bliss and don't be afraid, and doors will open where you didn't know they were going to be." 


Get out there, adventure, find the dream, uncover the treasure and return to the hearth of your making. Games—any games, in a metaphorical way play to the dream of another place, a different doorway into a newly discovered and explorable world—that might have risk, and might have treasure—some value that can be carried back, even in this dream, to another and more personal place that we define as our safe place—home. 
TFTC:
You don't happen to have a box of these lying around somewhere, do you?
Girvin:
Yes, I do have some of these lying around—they're all in storage.
TFTC:
Have you given any thought to selling some of it on Heritage Auctions in the future?
Girvin:
Yes, wouldn't that be something? 
Designing The Legend of Zelda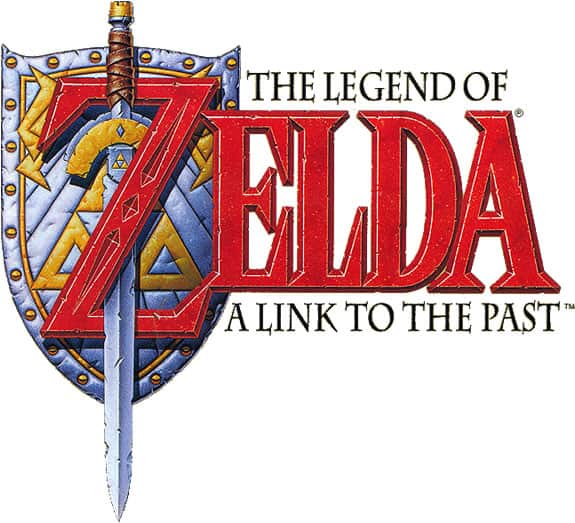 TFTC:
The Legend of Zelda box is iconic for the cutout showing the golden cartridge. Was that your idea?
Girvin:
Yes, we conceived the punch-out on Zelda's packaging.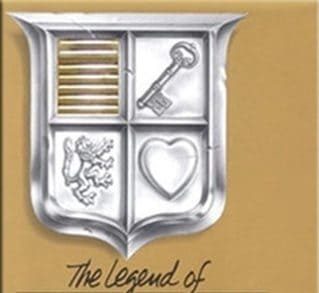 TFTC:
When it comes to designing a box like Zelda's, GIRVIN decided the font, placement, and layout but how about the art? Was that something Nintendo supplied or was that done in-house or contracted out?
Girvin:
Our process was as follows—we'd meet up with the Nintendo brand leadership team, then the game testers—we'd meet them to learn more about the specifics of the game. We'd study the history, its origination in Japan, the game designers, how it was being treated in Japan—what did gamers think of it there. Then we'd get a prototype working cartridge and play it ourselves, pulling screen shots for back panel treatments in packaging and merchandising display, we'd build concept art, sketch out renderings, then either do the illustrations ourselves or contract that out. Most of the art we'd build for Nintendo packaging would be used at CES the monster electronic technology show—we'd design signage, merchandising and displays. And we'd go for the set up and tear down—Chicago or Vegas.
Logo Design and Packaging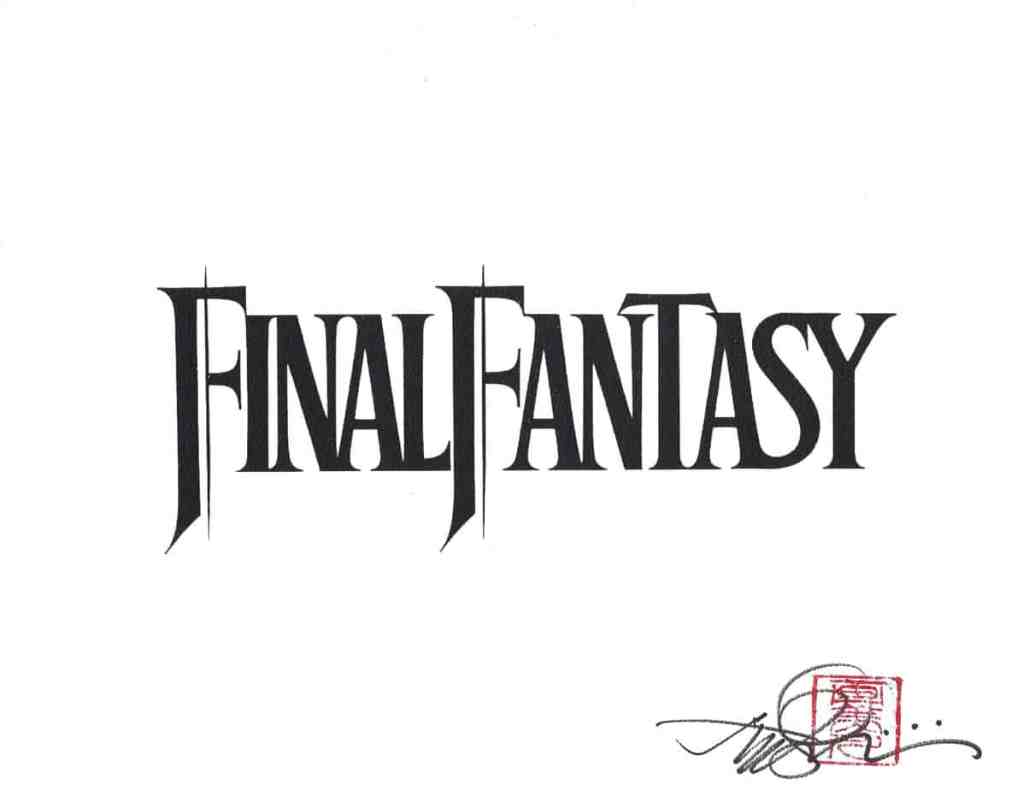 TFTC:
Did GIRVIN retain the original art used for packaging design or was that provided to Nintendo?
Girvin:
Obviously we have all of our original art—the logos and packaging composites, the history of our gaming identities and treatments for every game. The paintings and illustrative material that we designed and directed was provided to Nintendo, since they purchased the art outright, as master illustrations for their licensed properties. 
TFTC:
How were the Zelda and Final Fantasy logos designed?
Girvn:
Final Fantasy happened this way—I was trying to create a titling treatment that would fit at the head of a packaging treatment. That means slightly condensed, median to heavy weight so it stands out. I drew this with a broad-edged metal pen, like the form of writing tools that comes from more than 2000 years ago. 
First I sketched—and worked it out—on trace, then redrew it, shot it, re-inked it, cleaned it up. So that's the master art—the final that we printed out and signed for you. This was pre-digital so it was all made by hand. Same with Zelda—all handmade, then illustrated as a dimensional object in the final.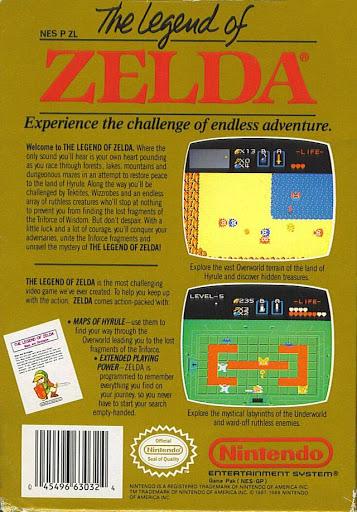 TFTC:
Going back to the screenshots. There was no native screen capture functionality. I've seen that old PC magazines like Byte took literal shots of computer screens with a camera and shroud around the monitor. Is that the process GIRVIN used?
Girvin:
We shot using our own camera setup—we still shoot like that, as well as working from screen captures.
Prototype Game Cartridges
TFTC:
Do you retain any of the prototype cartridges that Nintendo provided?
Girvin:
Of course, if we have these objects–I'll have to look through our archives. Bearing in mind, as I'd noted in another interview and questioning that everything we did in our earlier working on game design development was working with prototypical study cartridges—which were game-testing modules for understanding how the games played. We were designing brands for games before they'd formally been worked out in the American market—since our branding work was focused on North America—the key launching ground for first-off international sales after Nintendo Japan's launches.
Where To Find GRIVIN
GIRVIN's work extends far beyond video games. Notably, Tim has also done extensive work creating movie titles. He has done over 400 during his career starting with the cult classic "Apocalypses Now". You can check out his work in film here or find him at Girvin.com or on social media:
Who designed the NES?
Tim Girvin did all of the packagings for the NES while Lance Barr designed the NES console itself. The Japanese predecessor of the NES, the Famicom, was designed by Masayuki Uemura.
What did Tim Girvin design for Nintendo?
Some of the most popular games designed by GIRVIN include Final Fantasy, Dragon Warrior, Super Mario Bros. 3, and The Legend of Zelda. A complete list can be found at Moby Games.
Does Tim Girvin do commissions?
You can buy original artwork by Tim Girvin from his Esty page