Nicole Elizabeth Eggert (born January 13, 1972) is an American actress. She played Summer Quinn on the television series Baywatch and guest-starred in the premiere episode of The Super Mario Bros. Super Show! in 1989.
I was very young at the time of the show's premiere, but I caught plenty of reruns as a little kid. I certainly remember this episode from back in the day, watching Nicole on my little tube TV. Now that I have kids of my own, it's been great rediscovering the show with them. I thought that it would be nice to reach out to Nicole, now over 30 years after her episode aired, to see what her experience was like working on the show.
Nicole Eggert TTM Q & A Responses
Retro Informer: Did you play Nintendo before appearing on The Super Mario Bros. Super Show?
Nicole Eggert: "I didn't! I played Atari a bit but was never big on video games".
Retro Informer: How much did you know about Super Mario Bros. before you took the role?
Nicole Eggert: "I knew it was a popular game and it was a brand new show so [it] was pretty exciting.
Retro Informer: Can you share any memories from your time working on set?
Nicole Eggert: "It was very light hearted and fun. Lot of laughs and slightly strange—lol. I am a good sport though!"
Retro Informer: How was your role received at the time after the show premiered?
Nicole Eggert: "It actually comes up much more these days as that generation is re-watching with their kids. Great to have been a part of something so nostalgic".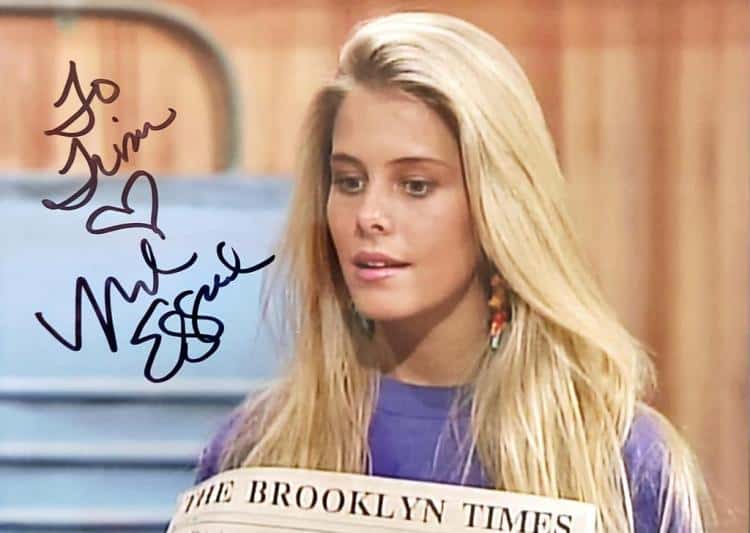 Note: Originally posted on Retro Informer