Which Athletes Respond to Fan Mail?
Have you ever wanted to send fan mail to your favorite athlete or even request an autograph? Writing fan mail and requesting autographs through the mail (TTM) from some of the biggest players in sports is an increasingly popular hobby. According to our analysis, users of a leading fan mail site reported on average 113 successes per day. It's shocking how many players are willing to respond to fan mail and sign autographs for their fans. According to responses provided by users of that site, these 60 athletes are some of the most prolific or sought-after players that respond to fan mail and requests to sign autographs TTM in 2022!
Top Sports Signers [Soccer / Football]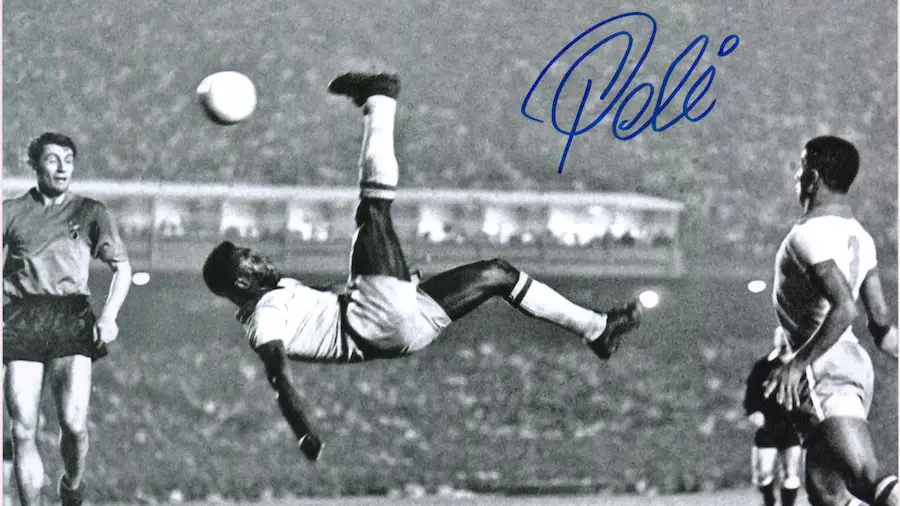 Pele is almost universally regarded as the greatest player in the history of football. Born Edson Arantes do Nascimento in the Minas Gerais region of Brazil, Pele emerged on to the international stage at the 1958 World Cup, at the age of just 17. This is an autograph that every sports collector needs in their collection!
Name
Number of Successes
Success Rate
Address
Anson Dorrance
15
88%
The University of North Carolina
Women's Soccer
Athletic Departement
P.O. Box 2126
Chapel Hill, NC 27515
USA
Kyle Beckerman
16
94%
c/o U.S. Soccer Federation
1801 South Prairie Ave.
Chicago, IL 60616
Oliver Kahn
16
73%
c/o Management Oliver Kahn
Atelierstr. 16
D-81671 München
Germany
Alexi Lalas
17
100%
1732 Aviation Boulevard
Unit 344
Redondo Beach, CA 90278
USA
Kelley O'Hara
23
96%
c/o U.S. Soccer Federation
1801 South Prairie Ave.
Chicago, IL 60616
USA
Clint Dempsey
25
89%
c/o U.S. Soccer Federation
1801 South Prairie Ave.
Chicago, IL 60616
USA
Kristine Lilly
27
96%
c/o U.S. Soccer Federation
1801 South Prairie Ave.
Chicago, IL 60616
USA
Briana Scurry
32
94%
2800 Shirlington Rd, Suite #401
Arlington, VA 22206
USA
Landon Donovan
44
94%
San Diego State University Athletics
5998 Alcala Park
San Diego, CA 92110-2492
USA
Brandi Chastain
58
100%
1661 University Way
San Jose, CA 95126-1555
USA
Top Sports Signers [Baseball]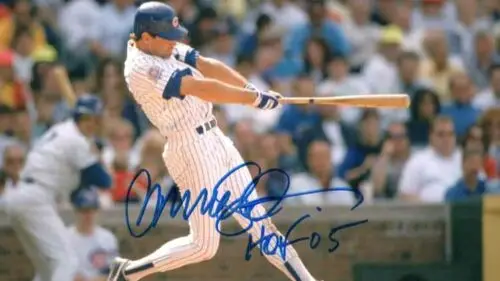 Ryne Sandberg is the former manager of the Philadelphia Phillies; former manager of Cubs AAA affiliate Iowa Cubs/Hall of Fame second baseman for the Chicago Cubs (1982-1997). He's a fan favorite Hall of Famer who is no stranger to signing autographs through the mail.
Name
Number of Successes
Success Rate
Address
Greg Gagne
550
98%
26 Westhill Ave
Somerset, MA 02746-2817
USA
Carl Erskine
562
100%
1111 Primrose Ln
Anderson, Indiana 46011
USA
Bobby Shantz
593
100%
152 Mount Pleasant Ave
Ambler, PA 19002
USA
Will Clark
681
91%
c/o San Francisco Giants
Special Assistant
AT & T Park
24 Willie Mays Plaza
San Francisco, CA 94107
USA
Frank Tanana
795
99%
28492 South Harwich Dr
Farmington Hills, MI 48334
USA
Ron Gant
803
97%
FOX 5 Atlanta
1551 Briarcliff Road NE
Atlanta, GA 30306
USA
Ryne Sandberg
828
93%
260 Shore Acres Cir.
Lake Bluff, IL 60044
USA
Rich 'Goose' Gossage
1053
98%
35 Marland Rd.
Colorado Springs, CO 80906
USA
Pat Neshek
1098
98%
P.O. Box 510092
Melbourne Beach, FL 32951-0092
USA
Wade Boggs
1301
92%
6006 Windham Place
Tampa Palms FL 33647-1149
USA
Top Sports Signers [American Football]
Famed NFL Quarterback Peyton Manning is at the top of many football collectors' autograph wish lists. He was the first round draft pick in 1998 and is the only five time NFL MVP and Super Bowl MVP. He was formerly with the Indianapolis Colts (1998–2011) and Denver Broncos (2012–2015).
Name
Number of Successes
Success Rate
Address
Joe Theismann
264
99%
PO Box 186
Leesburg, VA 20178-0186
USA
James Lofton
284
100%
13177 Via Mesa Dr
San Diego, CA 92129-2287
USA
Archie Manning
288
83%
639 Loyola Ave 8th Floor
New Orleans, LA 70113
USA
Charlie Joiner
317
95%
12929 Angosto Way
San Diego, CA 92128
USA
Eli Manning
336
84%
c/o New York Giants
MetLife Stadium
One MetLife Stadium Dr.
East Rutherford, NJ 07073
USA
Steve Atwater
340
98%
c/o Denver Broncos Football Club
13655 Broncos Parkway
Englewood, CO 80112
USA
Ozzie Newsome
392
93%
c/o Baltimore Ravens
M&T Bank Stadium
1101 Russell Street
Baltimore, MD 21230
USA
Roger Craig
511
97%
271 Vista Verde Way
Portola Valley, CA 94028-8149
USA
Dan Fouts
566
97%
16820 Varco Rd
Bend, OR 97703-9135
USA
Peyton Manning
572
62%
Peyton Manning
PO Box 3367
Englewood, CO 80155-3367
USA
Top Sports Signers [Basketball]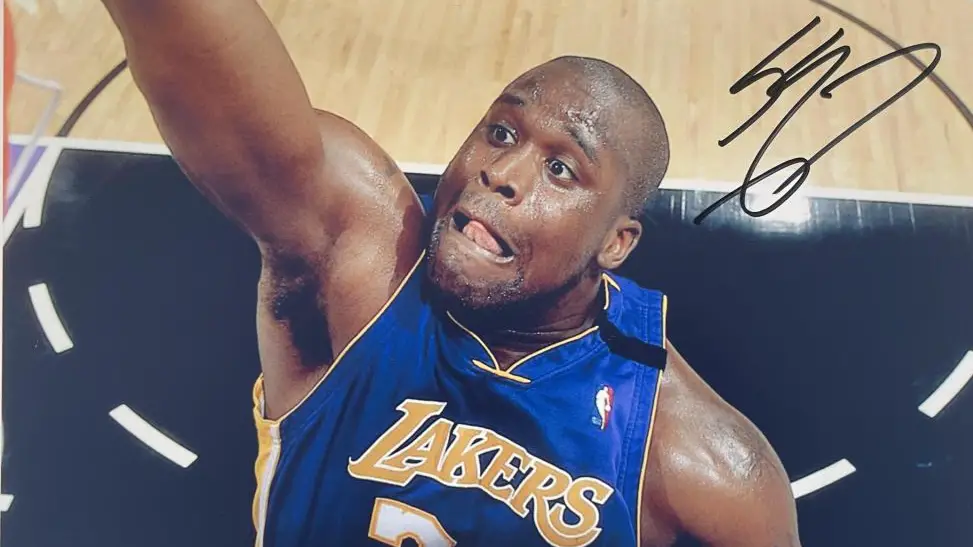 Shaquille O'Neal is a former NBA Player for the Celtics, Cleveland Cavaliers, Orlando Magic, Miami Heat, LA Lakers, and Phoenix Suns. His long career doesn't stop there though, he is also an actor appearing in many films over the years. Don't miss this opportunity to add Shaq's autograph to your collection!
Name
Number of Successes
Success Rate
Address
Michael Jordan
161
81%
Jump Inc.
5335 Wisconsin Avenue NE
Suite 720
Washington, D.C. 20015
USA
Larry Nance Sr.
172
99%
2287 N Revere Rd.
Akron, OH 44333
USA
Dan Majerle
225
97%
3901 E Rancho Drive
Paradise Valley, AZ. 85253-5024
USA
Hersey Hawkins
243
96%
c/o Zane Management
One Liberty Place
1650 Market Street, 56th Fl
Philadelphia, PA 19103
USA
Lenny Wilkens
243
98%
3429 Evergreen Point Rd
Medina, WA 98039
USA
Mike Krzyzewski
288
91%
c/o Duke University Athletics Dept.
Schwartz-Butters Athletic Center
P.O. Box 90555
Durham, NC 27708
USA
Bob Cousy
323
96%
427 Salisbury St.
Worcester, MA 01609
USA
Robert Parish
480
95%
6609 Virgo Drive
Shreveport, LA 71119
USA
Shaquille O'Neal
550
96%
c/o Mine O' Mine Inc.
P.O. Box 951840
Lake Mary, FL 32795
USA
Dirk Nowitzki
663
94%
c/o Dallas Mavericks
American Airlines Center
2500 Victory Avenue
Dallas, TX 75219
USA
Top Sports Signers [Hockey]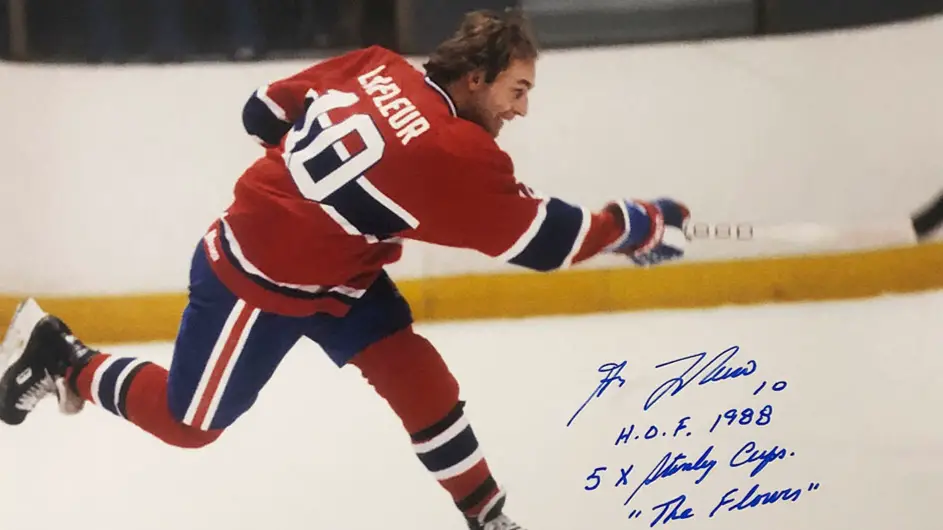 Guy Lafleur is a retired NHL Forward (Montreal Canadiens, Quebec Nordiques, New York Rangers) as well as a Hockey Hall of Fame Inductee.
Name
Number of Successes
Success Rate
Address
Jeremy Roenick
155
93%
18291 N. Pima Rd
Suite 110
Scottsdale, AZ 85255
USA
Rob Blake
158
98%
3020 The Strand
Manhattan Beach, CA 90266-3952
USA
Al MacInnis
164
92%
c/o Newport Sports Management Inc.
Suite 400
201 City Centre Drive
Mississauga, ON L5B 2T4
Canada
Michel Goulet
169
99%
17 Viking Drive
Englewood, CO 80113-7054
USA
John Bucyk
170
99%
17 Boren Lane
Boxford, MA 01921
USA
Brian Propp
195
95%
2320 Riverton Rd.
Cinnaminson NJ 08077
USA
John LeClair
201
98%
108 Tunbridge Cir
Haverford, PA 19041
USA
Chris Pronger
272
98%
10144 Winding Ridge Rd.
Saint Louis, MO 63124-1158
USA
Mike Eruzione
288
100%
1 Sherborn St. 7th Floor
Boston, MA. 02215
USA
Guy Lafleur
340
96%
14 Place Du Moulin
L'lle-Bizard, QC H9E-1N2
Canada
Top Sports Signers [Golf]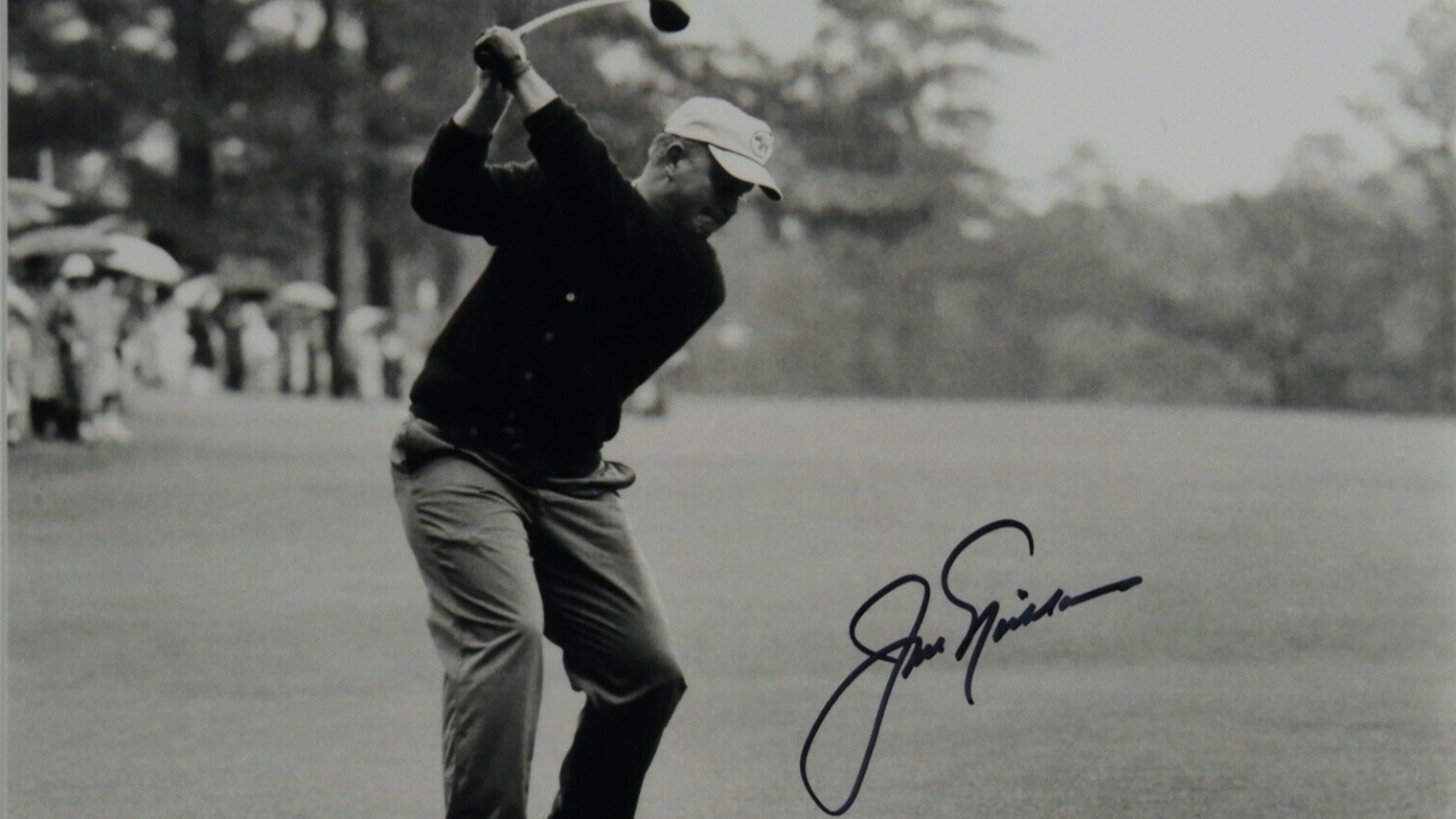 Jack William Nicklaus, nicknamed "The Golden Bear", is a retired American professional golfer. He is widely regarded as the greatest professional golfer of all time, winning a total of 18 career major championships, while producing 19 second place and 9 third place finishes in them, over a span of 25 years.
Name
Number of Successes
Success Rate
Address
Justin Leonard
41
89%
1270 Mountain View Drive
Aspen, CO. 81611-1028
USA
Hale Irwin
42
100%
5720 N. Saguaro
Paradise Valley, AZ 85253
USA
Tom Watson
48
98%
c/o Tom Watson Enterprises, LLC
Corporate Woods, Building 32
9225 Indian Creek Parkway, Suite 1100
Overland Park, KS 66210
USA
Lee Trevino
49
92%
4330 Park Lane
Dallas, TX. 75220-1953
USA
Raymond Floyd
50
93%
11910 Palma Drive
Palm Beach Gardens, FL. 33418-1536
USA
Craig Stadler
54
95%
113 Elk Xing
Evergreen, CO 80439
USA
Curtis Strange
57
100%
147 S. Spooners Street
Morehead City, NC 28557-8966
USA
Gary Player
66
81%
c/o Octagon
7950 Jones Branch Drive
Suite 700N
McLean, VA 22107
USA
Greg Norman
78
93%
c/o PGA Tour
1 PGA TOUR Boulevard
Ponte Vedra Beach, FL 32082
USA
Jack Nicklaus
186
78%
1295 US Highway One,
North Palm Beach, FL, 33408
USA