If you're one of the millions of people who dream of appearing in a Marvel movie, we have some good news for you! It's not as impossible as you might think to get cast in the Marvel Cinematic Universe (MCU). In fact, with the right approach and a bit of luck, you could be on your way to Hollywood. In this article, we will discuss how to get cast in a Marvel movie and what you need to do to increase your chances of being selected. Let's get started!
Steps to Getting Cast in the MCU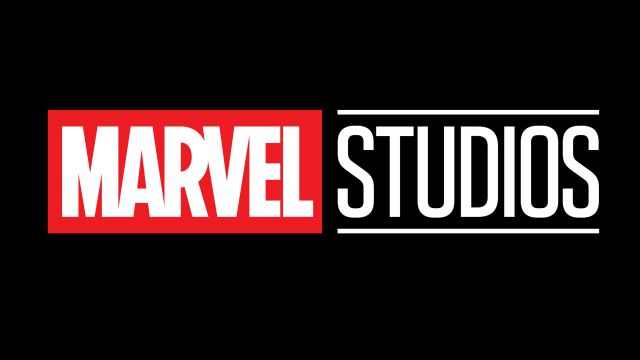 First and foremost, you need to have some acting experience. This doesn't mean that you need to be a seasoned professional, but it helps if you've at least taken some acting classes or have done some community theater. Having a reel is also helpful, as casting directors will want to see what you can do on camera. If you don't have a reel, don't worry – there are other ways to show off your acting chops (more on that later).
Create a Demo Reel
When auditioning for a role in a movie, it is important to have a demo reel. This is a short video that showcases your skills as an actor or actress. It can be difficult to know where to start when putting together your reel, but don't worry! We will walk you through the process step-by-step. You'll learn what materials you need and how to put together an effective demo reel that will help you get the role you want!
If you don't have a demo reel, don't worry! The process doesn't have to be complicated. You'll want to choose the right format for your reel. There are two types of demo reels: acting and performance. Acting demo reels should be around two minutes long and showcase your range as an actor. Performance demo reels should be around one minute long and highlight your best work as a performer.
Now that you have your materials gathered and know what type of reel you need, it's time to start putting it together! Start by choosing your strongest scenes or monologues. You want to showcase your range as an actor, so choose scenes that show off different emotions. If you're auditioning for a comedy, make sure to include a funny scene! Once you have your scenes selected, it's time to start editing.
If you're not sure how to edit your demo reel, there are plenty of online tutorials that can help. Just do a quick search on YouTube or Google and you'll find everything you need. Once your reel is edited and ready to go, it's time to start sending it out to casting directors! Good luck!
Learn About The MCU Series or Movie You Want to Audition For
Next, you'll need to do some research on the casting process for the particular Marvel movie you wish to audition for. IMDb is a great place to start. While each film is different, there are some general things that you can expect. For example, it's not uncommon for casting directors to hold open casting calls, where anyone and everyone is welcome to audition. However, the competition at these open calls can be fierce, so it's important to be prepared.
MCU Movie Casting
Marvel Studios currently uses Sarah Finn Casting for all of its casting needs. Sarah Finn Casting is a casting director agency that has been involved in the casting process for some of the biggest blockbuster movies in recent history. Some of their most notable projects include Marvel's The Avengers and Thor: Ragnarok, Star Wars: The Force Awakens, and Jurassic World. Sarah Finn Casting is known for their meticulous attention to detail and their ability to find the perfect actor for each role. They are one of the most respected agencies in the industry, and they continue to produce amazing work time and time again. If you're interested in getting a role, feel free to reach out to castinginquiries@marvelstudios.com.
Marvel Disney+ Series Casting
Marvel Television and Marvel Animation do casting differently than the mainline MCU movies. Shows like Echo utilize the services of various outside casting companies and don't necessarily rely only on Sarah Finn Casting. Marvel Television and Marvel Animation are constantly looking for fresh new talent! If you're interested in working on some of the most exciting projects in the entertainment industry, then send your casting inquiries to castinginquiries@marvel.com. We are always on the lookout for talented actors, voice actors, and animators to help bring our characters to life. So don't hesitate – send us your resume today!
Build Your Acting Skills
If you're serious about landing a role in a Marvel movie, your best bet is to attend an acting school or workshop specifically for aspiring actors. These types of programs will give you the opportunity to work with casting directors and learn the ins and outs of auditioning. And, of course, they'll also help you hone your acting skills.
Anyone can learn how to act. You don't need to go to a fancy acting school in order to become an actor. In fact, community theater is a great place to start. You will be able to learn from experienced actors and directors, and you will also get the opportunity to perform in front of a live audience. If you are interested in learning more about how to build your acting skills, keep reading!
There are a few things that you can do in order to improve your acting skills. First, you should watch as many movies and TV shows as possible. Pay attention to the actors and see how they deliver their lines. You can also read scripts aloud in order to practice your delivery. Another great way to improve your acting skills is by attending acting classes. Here, you will learn different techniques that will help you to create believable characters.
So, what are you waiting for? Start working on your acting skills today!
Keep A Positive Outlook
Finally, don't forget to stay positive and have faith in yourself. You will experience rejection. Everyone does. It's true that the casting process can be long and frustrating, but if you believe in yourself and keep working hard, eventually your dream will become a reality. So go out there and show the world what you've got!