Julia Garner is set to star in an upcoming biopic centering around pop singer Madonna. The as-of-yet untitled feature film is filming under the working title of "Little Sparrow." The highly-anticipated Madonna biopic, is officially in active development.
The film, which is being produced by Amy Pascal, Guy Oseary, and Sara Zambreno, will focus on the life and rise of the iconic singer, chart-topping juggernaut, and style icon, who is the all-time bestselling female artist.
Madonna and Erin Cressida Wilson Co-Writing the Screenplay
The screenplay for "Little Sparrow" is being co-written by Madonna herself and Erin Cressida Wilson, best known for her work on the Academy Award-nominated film "Secretary" and the stage production of "The V***** Monologues." This marks the first time that Madonna has written the screenplay for a feature film, and fans are eagerly awaiting to see her unique perspective on her own life.
Madonna to Make Directorial Debut with "Little Sparrow"
In addition to writing the screenplay, Madonna will also be making her directorial debut with "Little Sparrow." This marks a new chapter in the singer's career and it's already generating buzz in the film industry.
The cast for "Little Sparrow" includes Julia Garner, known for her roles in "The Assistant" and "Ozark," and the casting director is Carmen Cuba. It is produced by Untitled Entertainment, Pascal Pictures, and Universal Pictures.
A Fascinating Look at the Life of an Icon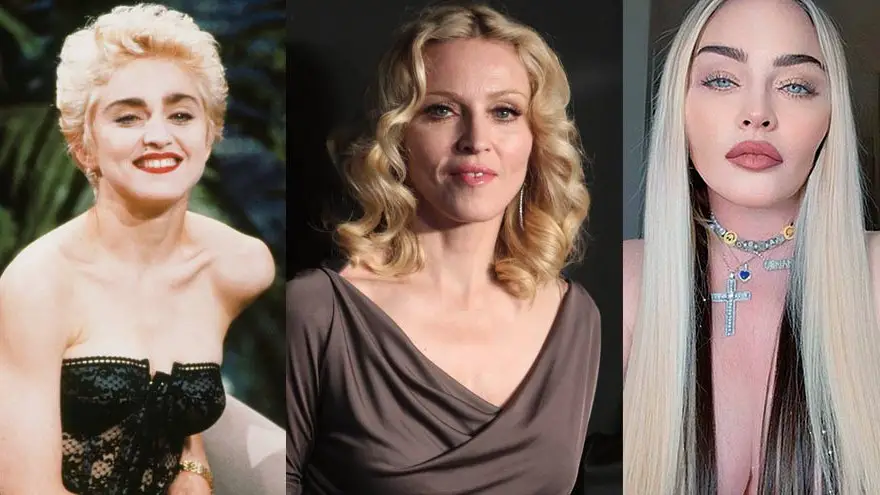 The biopic will follow Madonna's journey from her Michigan home to New York City, where she initially set out to become a dancer. However, her fate took a different turn when she discovered her singing talent and began generating early hits like "Like A Virgin," "Borderline," and "Lucky Star." Madonna's distinct looks, dance moves, and provocative persona quickly captured the attention of audiences and she quickly became a fixture on MTV.
Madonna's success in the music industry soon led her to the film world, and she made her cinematic debut in the film "Vision Quest," and starred in "Desperately Seeking Susan" which introduced the hit song "Into The Groove".
"Little Sparrow" promises to be a fascinating look at the life of one of the most iconic and influential figures in popular culture, and it's sure to have fans eagerly waiting for its release. With Madonna at the helm, the biopic is sure to be a must-see film for fans of all ages.
"Little Sparrow" Production Studios
Untitled Entertainment
350 South Beverly Drive Suite 200
Beverly Hills, CA 90212
310-385-6480 phone
oseary@untitledent.net

Universal Pictures
100 Universal City Plaza
Universal City, CA 91608
818-777-8392 phone
erik.baiers@nbcuni.com

Pascal Pictures / Semtex Films
100 Universal City Plaza
Universal City, CA 91608
racheloconnor@pascalpictures.com