Fan Mail and Through The Mail Autograph Collecting in 2021
Writing fan mail and collecting autographs through the mail (TTM) is increasingly becoming a popular hobby. It offers a unique opportunity to get in direct contact with those that we admire most. The kinds of people that respond to fan mail are as diverse as the fans who make up the hobby's enthusiastic base. Everyone from influencers to celebrities can be reached by fan mail and if you follow these best practices there's no reason that you can't have a chance to get the response that you were hoping for. TTM collecting has a very low bar to entry. The hobby is supported by a growing community. Above all else, successes are common and to be expected. There is still an ever growing number of people who are happy to receive and respond to fan mail.  

Fan Mail and TTM Autograph Collecting: Easy to Start, Hard to Stop
TTM collecting still benefits from a very low bar to entry. As far as financial impact goes, writing fan mail is very cost effective. Material for single request can be as low as about $1.30 each. That includes all the essential supplies: a no. 10 envelope for the request, a no. 9 envelope for the self addressed stamped return envelope (SASE), two stamps, and an index card to be signed and returned. Free address databases like fanmail.biz also help to ensure that there are no additional costs beyond the essential supplies. To help get you started, check out my recommended supplies below as well as my guide on the best places to get addresses.
The State of the Hobby
Site Traffic
We can first start by examining the current interest in the hobby. An active community is very important for the growth of any hobby. So how much interest is there in writing fan mail and collecting autographs TTM? I examined the traffic flow of three sites focused on TTM collecting which provide databases for celebrity addresses. The results showed that two sites received a steady amount of traffic over the last six months and that one actually recently benefited from a substantial spike in traffic. This indicates a steady to growing interest in the hobby going into 2021.




Search Activity

According to Google Trends, the popularity of the search term "autographs" is currently at its peak over the last 12 months. It sits at a 97 out of a possible 100. This again indicates an interest in the hobby.
Viability of Fan Mail and TTM Autograph Requests in 2021
So, we've found out that people are interested in the hobby but is it still viable? If you send someone fan mail in 2021 will you still get a response? All the data points to YES! When looking at a 20-day time frame from 11 May to 01 June 2021, I was surprised at just how good the success-to-failure ratio was. Startiger.com users reported successes as a positive response from the person that they sent their TTM request to. Ideally, this would be either a reply back or an autograph but may include responses like pre-printed autographs. A failure on the other hand is a return to sender (RTS). This occurs when a letter is refused by the recipient or is otherwise undeliverable.
The sites' users experienced on average 113 successes a day compared to just 17 failures. On one level, that speaks to the site's ability to maintain and update their database of addresses. On another, it indicates that there are still lots of signers out there who are happy to respond to their fans.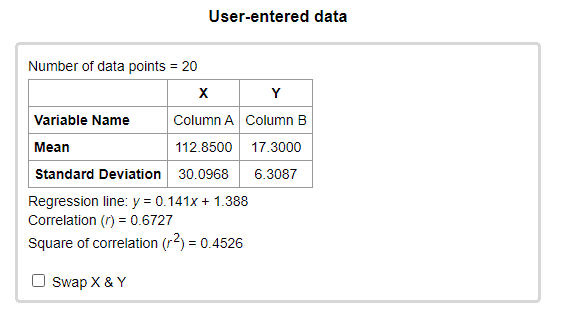 Looking Towards the Future
As much as some of the signers from years past may be harder to reach now, there are many more who are coming to people's attention every day. One just has to look at new categories of signers like influencers. Influences now have as many fans as some celebrities. Many people want to reach out to them and request their autographs as much as anyone else. So while a certain celebrity may be difficult to reach, an influencer trying to build their brand may be highly motivated to sign and respond to fan mail.
With an endless stream of new signers generating fan interest, fears of COVID-19 waning, and an observable growth in the interest in writing fan mail and collecting TTM autographs, 2021 is a better time than ever to jump into the hobby.
[wpforms id="514″ title="false"]