Through The Mail (TTM) autograph collecting is the process of requesting an autograph from someone through the mail. You can think of it essentially as fan mail, except that in addition to expressing one's appreciation for another's work, it has the express goal of seeking an autograph and therefore is slightly more involved than sending a simple piece of fan mail.

Even today, you can still expect to get some great replies from truly incredible talent. There are many artists, writers, politicians, influencers, and even celebrities who still take their time to sign for fans and respond to fan mail. Even athletes write back to their fans. However, while one must temper their expectations given the volume of mail that some individuals receive, there is no reason that TTM collecting can't be a productive hobby for you if you follow these basic steps.
1. Who are you writing to?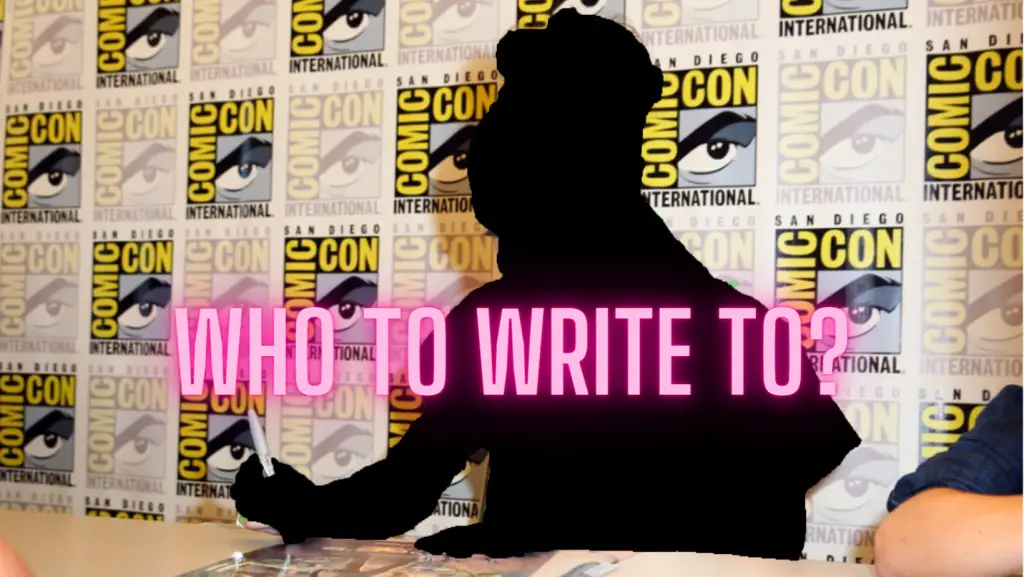 First, you must determine from whom you would like to request an autograph. Many collectors have a specific focus while others can be more eclectic in their pursuits. Still, the primary focus of the hobby is generally on sports and entertainment (TV, movies, and music) personalities. Perhaps you have a favorite movie and would love to reach out to the star. Maybe it's the star player of your favorite sports team that you would like to get something signed by. Whoever you decide on, it should be someone whose work has had a genuine impact on you. Being a "real fan" will help you to create a genuine Letter of Request (LOR).

Use this editable fan letter template to get you started. If you need more ideas or want to check out who is currently signing, you can see what's new on the Tales From The Collection YouTube or TikTok accounts.
2. Find a Good Address
Perhaps the most important step to getting a reply from your favorite celebrity is finding an address that works. To that end, I curate free address databases for some of the most popular franchises: Star Wars, Marvel Cinematic Universe, Harry Potter / The Wizarding World, and even Magic the Gathering artists.

If you're willing to pay a small subscription fee, the best single source for fan mail addresses is startiger.com. It is constantly updated by an active community of collectors and site administrators. If they don't have the fan mail address that you're looking for, you can request one and you can all but guarantee that they will update their site quickly to meet your needs.

For more ways to find physical addresses check out my dedicated post here. Make sure not to forget email addresses as well though. This can be the best way to contact agents and other signers. One of the most effective tools for finding email addresses is Snovio. For a walkthrough on how to use it for fan mail check out this post.
Where to Find Addresses (Fan Mail & TTM Autographs)

Free Celebrity Autographs by Email [Tools, Resources, & Addresses]
3. Writing your Letter of Request (LOR)
The letter of request (LOR) is essentially a fan letter that also contains a request for an autograph. I find that it is generally good to start with a brief introduction and an explanation of why you admire or appreciate the person to whom you are writing. This should be highly individualized, as generic wording will give the appearance that you are using a form letter and being insincere. You may still get the desired result with a form letter, but it always pays to be genuine—especially when you are hoping that your letter gets pulled from a stack of countless others to be responded to. If your letter is vague and unspecific, it's very easy to see through that.
It's also important to remember that you are asking a complete stranger to do you the favor of taking the time out of their day to sign something for you. Be kind and gracious in your request.
4. Gather Your Supplies
Essential Supplies
Once you've written your letter, you'll need some basic supplies to get you going. What supplies you need essentially comes down to the size of the item that you are sending to get signed. First, let's start with the essentials though. For starters, all you need to get going in the hobby are a number 9 and 10 envelope, your LOR, two first-class stamps, and an index card to get signed. That's it.
If you're looking to move beyond the basics by sending items larger than an index card to be signed, you'll need additional supplies. Whatever size envelope you send your request in, you will need a smaller one to fit inside of it. For example, if you are sending an 8″ x 10″ photo, you'll need a 9.5″ x 12.5″ envelope and a 9″ x 12″ envelope for the SASE.
Envelopes
Stamps
Forever stamps are good for an envelope of up to one ounce anywhere within the united states. The same goes for global forever stamps, but those are for a one-ounce envelope going outside the U.S.
Autograph Storage
Once you start getting autographs back in the mail, you'll quickly need to consider storage. When it comes to preserving your collection, what you are looking for is something that is archival quality. It must be acid-free to provide life-long protection for your valuable autographs. For this reason, I only use Itoya portfolios and Ultra Pro binder pages. They keep autographs from getting discolored and ensure that ink (from the photo and autograph) will not stick to the storage medium.
Itoya and Baroque Portfolios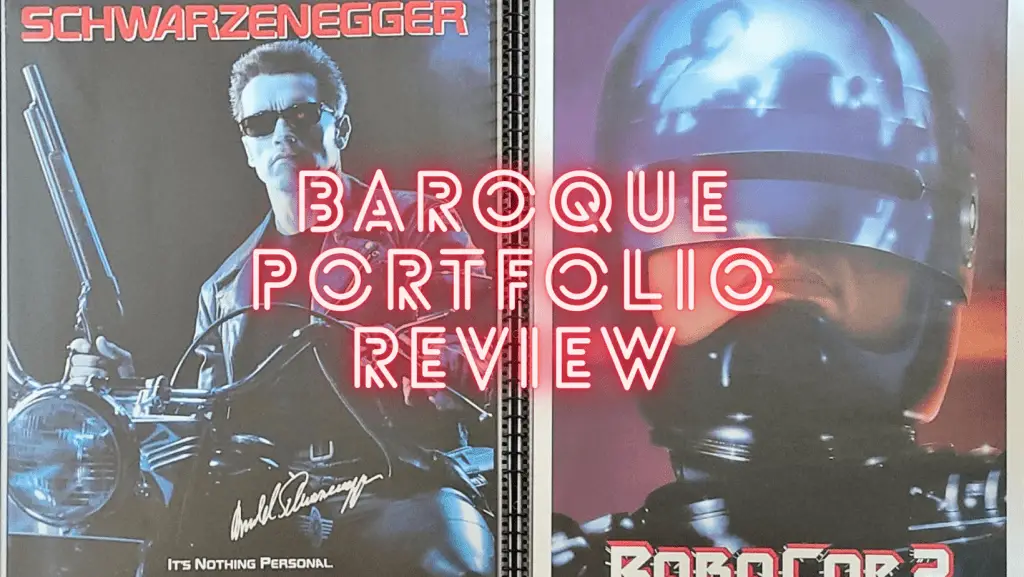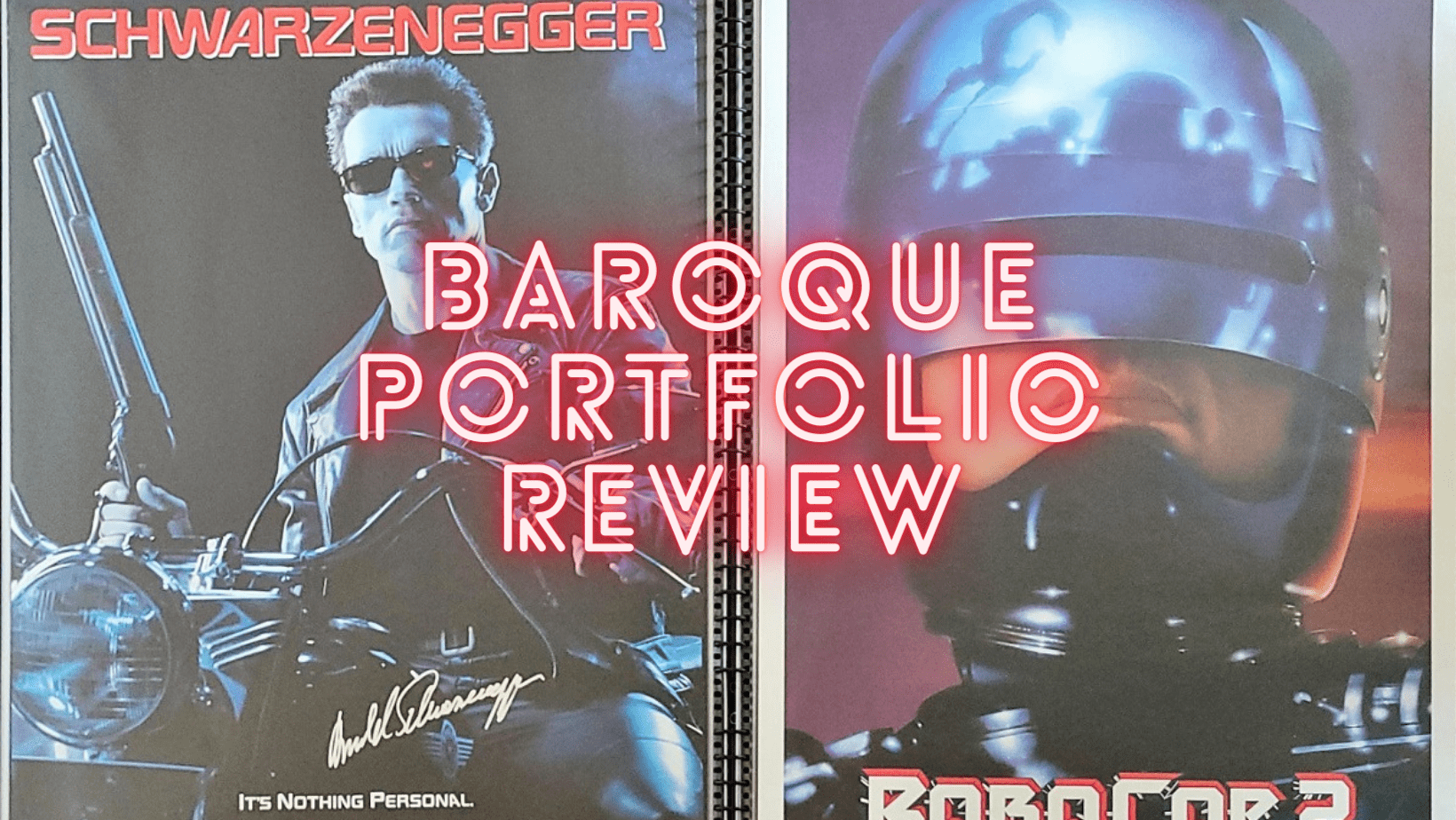 Ultra Pro Binder Pages
5. Sending something to be signed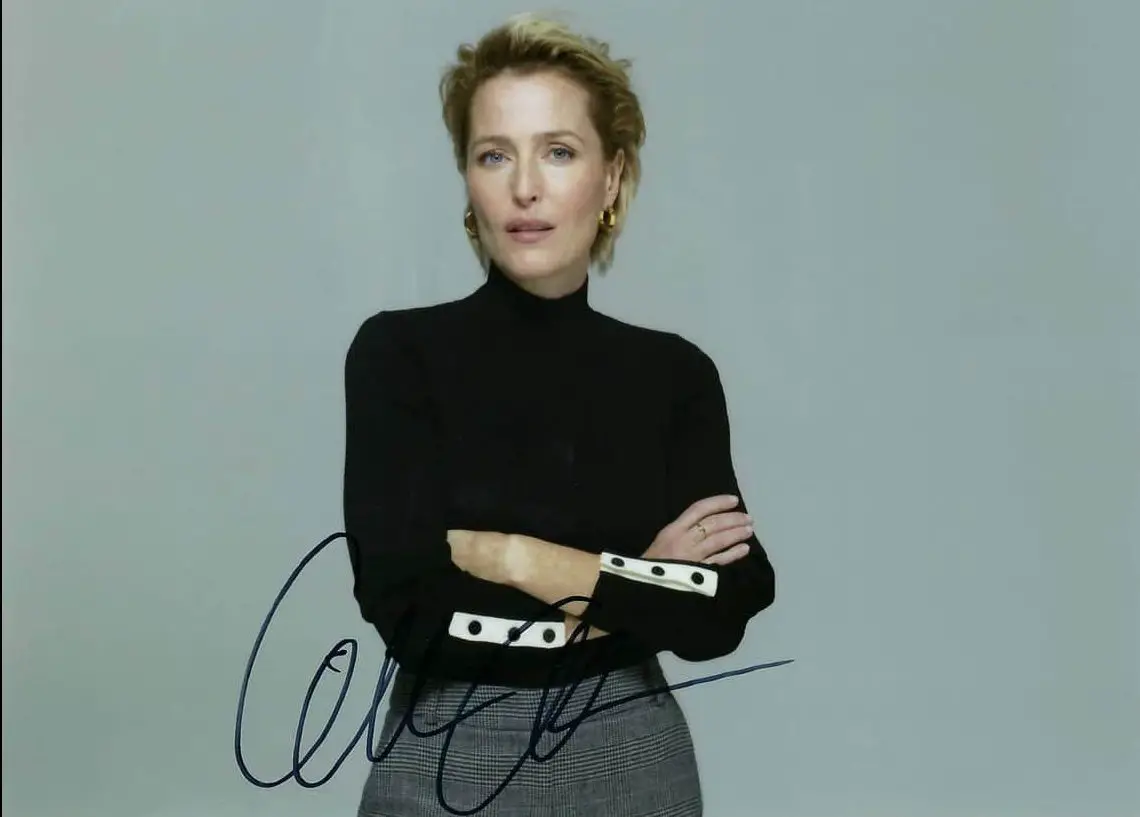 It is common courtesy and best practice to send something to be autographed. Signers don't always have photos on hand, so if you don't send anything you may miss out. You are also putting a financial burden on the signer if you don't supply your item. Anything that you can do to make answering your mail easier for the signer the better your odds of getting a response are.
What to Get Signed
The cheapest most basic item that one can send is a blank index card. I use these acid-free archival quality index cards because they won't degrade over time and will hold up very well because they are extra thick. Index cards are very versatile as they can be sent to anyone and look great when framed with a photo. Trading cards are a close second in terms of cost-effectiveness and have the benefit of already being desirable. They also have been produced for many different sports and entertainment franchises so they are versatile.
Premium Options
Perhaps the most desirable item to send is the standard 8″ x 10″ photo. A high-quality 8″ x 10″ luster print can be ordered from Amazon Photos for $2.99 each, the costs here can add up quickly so it's tempting to go for smaller formats. Let me advise you now that this is not the way to go. 5″ x 7″ or smaller photos are too small to look good framed and generally do not make for attractive pieces. It is therefore my practice to only send index cards, trading cards, or 8″ x 10″ photos with the exception of the occasional odd item like a video game instruction manual.
6. Include a Return Envelope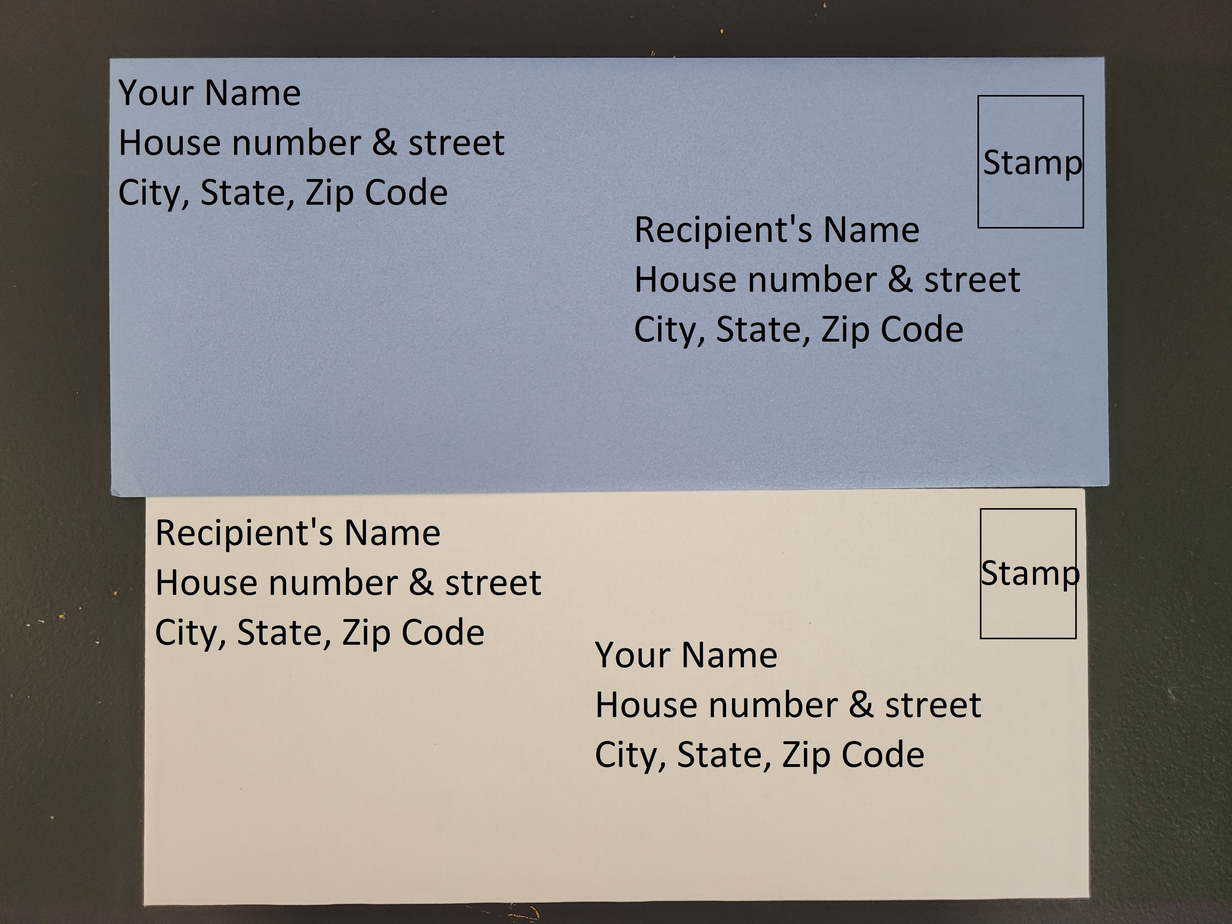 It is very important to include a self-addressed stamped envelope (SASE) for your items to be returned. This way, when the signer is done signing your items, they can simply pop them back into the provided envelope and stick them in the mail without having to write out your address or provide their own stamps and envelope. This is a common courtesy that also increases your chances of a successful return.
Because you are putting one envelope inside another, it is important that you use two different-sized envelopes. I use a #10 envelope to send my request and a #9 envelope for the SASE when sending cards and 9.5″x12.5″ and 9″x12″ when sending 8×10 photos. I should also note that if you are sending a request outside of your home country your SASE must include postage from the destination country as every country uses its own stamps.
7. Send and Wait For an Autograph!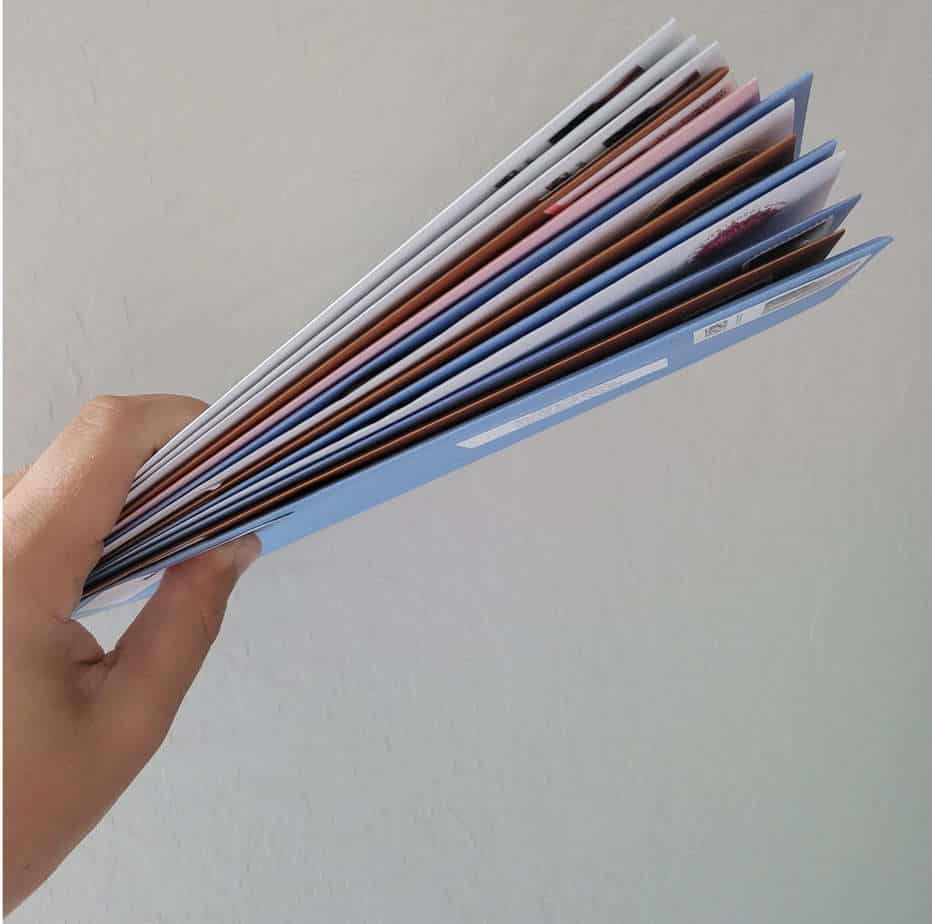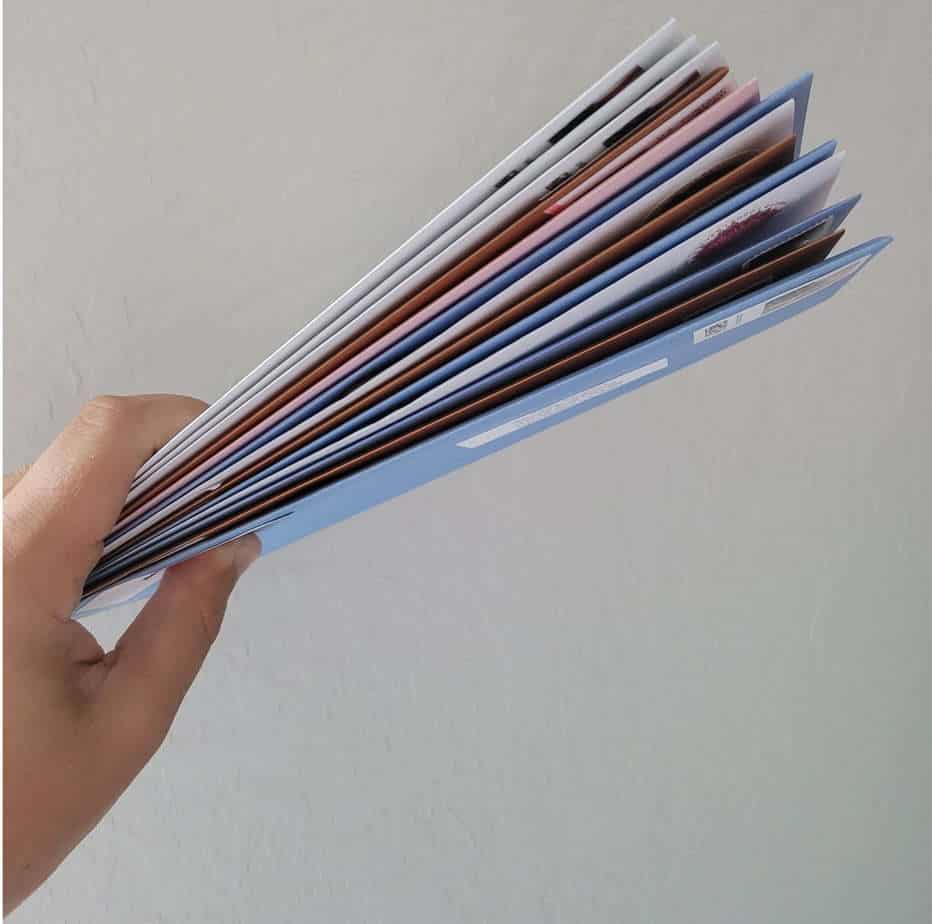 Now that you have your letter written, your item to get signed, and your envelopes stamped and addressed, all you have to do is send them and (the hardest part) wait for a response. Keep in mind that turnaround can sometimes be as short as a week or two while sometimes there are years of waiting, so patience is a virtue in this hobby. To understand the volume of requests and fan mail that some people deal with please see the post I made about it here and check back often for new content.
How to Send Fan Mail [Visual Guide]
Companion Video Guide to TTM Autograph Collecting
Which Celebrities respond to fan mail?
There are a lot of celebrities who respond to fan mail, including big names like Harrison Ford, Daniel Craig, Uma Thurman, and many more. Some celebrities are more likely to respond than others due to many factors but generally, the more fame a celebrity achieves, the more fan mail they receive. That makes it impossible for them to respond to every letter. However, if you are persistent and do your research there is a chance that any celerity might respond.