Collecting autographs through the mail (TTM) is an incredibly fun hobby, but the costs of postage and materials can add up over time. Therefore, many collectors are left to wonder if there is a way to enjoy the hobby for free.
It's surprising how easy and cost effective enjoying TTM through email can be. We provide the addresses on this page to contact the representatives of some of the biggest celebrities in Hollywood. Simply send your email to the company that represents the celebrity, put "fan mail" in your subject line and write a short message requesting an autograph and stating why you are a fan.
Be sure to include your physical mailing address so they know where to send your signed photo to. If you don't have luck with the agencies' general email addresses provided, you can easily find many useful email addresses through Snovio.
Why You Need Email Addresses For Fan Mail
If you're doing through the mail (TTM) autograph collecting the traditional way, you may spend an hour researching, writing, and putting your request together. It will also cost $6 to print a few photos and another $6 for postage there and back. That doesn't even include the additional material costs. Then, you send it out into the ether and hope you get a reply. If you don't, you're quickly out a lot of time and money when you multiply that by several failed requests. Instead, try contacting someone via email first. There is no upfront cost, and you can get pre-approval to send your TTM request. This is essential to saving time and money as it all but guarantees your success.
Talent Agency Email, Fan Mail Addresses, & Clients
One of the best ways to get through to celebrities is by going through their agencies. Some of the most popular ones with the biggest talent are listed below along with their client lists, mailing address, and of course, their email addresses as well.
Agence Adequat
42/44 rue de Paradis
75010 Paris
France
email:
agence@agence-adequat.com
Client List

email: agence@agence-adequat.com

Adele Exarchopoulos
Adele Simphal
Adele Wismes
Adeline D'Hermy
Agnes Delachair
Aissa Maiga
Albane Gayet
Alexandra Lamy
Alexia Barlier
Alexia Giordano
Alice Belaidi
Alice Da Luz Gomes
Alice David
Alice Isaaz
Alice Pol
Alix Poisson
Alize Lim
Alka Balbir
Amandine Dewasmes
Amel Bent
Amina Ben-Smail
Ana Girardot
Anabel Lopez
Anael Snoek
Anaide Rozam
Anais Demoustier
Anais Meiringer
Andrea Bescond
Angela Molina
Angelina Woreth
Ania Bukstein
Anna Apter
Anna Cervinka
Anna Mouglalis
Annah Schaeffer
Anne Azoulay
Anne Charrier
Anne Dorval
Anne Le Ny
Anne Loiret
Aomi Muyock
Ariane Labed
Arielle Dombasle
Armelle Deutsch
Astrid Whettnall
Audrey Bastien
Barbara Bolotner
Barbara Pravi
Barbara Probst
Baya Kasmi
Beatrice Agenin
Belcim Bilgin
Berengere Krief
Berenice Baoo
Berenice Bejo
Blandine Bellavoir
Brigitte Rouan
Camelia Jordana
Camila Halima-Filali
Camille Cottin
Camille Japy
Camille Lellouche
Camille Rutherford
Candice Bouchet
Capucine Valmary
Carima Amarouche
Carole Bouquet
Caroline Proust
Catherine Ferran
Catherine Mouchet
Catherine Ringer
Cecile Cassel
Cecile Rebboah
Celeste Brunnquell
Celine Sallette
Charlie Bruneau
Charlotte Bartocci
Charlotte Le Bon
Chloe Coulloud
Chloe Jouannet
Chloe Lambert
Chloe Stefani
Christa Theret
Christele Tual
Claire Borotra
Claire Keim
Claire Laffut
Claire Nadeau
Claire Tran
Clara Luciani
Clemence Poesy
Clementine Celarie
Clementine Poidatz
Clotilde Courau
Constance Arnoult
Constance Rousseau
Cristiana Reali
Daniele Lebrun
Daphne Patakia
Delphine Theodore
Djeneba Bortin
Doria Tillier
Eden Ducourant
Eglantine Rembauville
Elisa Sednaoui
Elisabeth Vitali
Elise Diamant
Elise Tielrooy
Ella Rumpf
Elodie Fontan
Elodie Navarre
Elodie Poux
Elsa Guedj
Emilie Caen
Esther Rollande
Eye Haidara
Fadily Camara
Famke Janssen
Fanny Cottencon
Fanny Sidney
Fejria Deliba
Fleur Fitoussi
Flora Fischbach
Florence Pernel
Franã‡Oise Fabian
France Zobda
Freya Mavor
Garance Marillier
Geraldine Martineau
Geraldine Nakache
Ginger Roman
Giorgia Sinicorni
Golshifteh Farahani
Guilaine Londez
Hafsia Herzi
Hania Amar
Helena Noguerra
Helene Kuhn
Heloise Letissier
Hiam Abbass
Honorine Magnier
Hortense Gelinet
Iliana Zabeth
India Hair
Ines D'Assomption
Ingrid Chauvin
Isabelle Adjani
Isabelle Carre
Izia Higelin
Jehnny Beth
Jemima West
Jisca Kalvanda
Josephine Drai
Judith Chemla
Judith Davis
Judith Godreche
Judith Magre
Julia Faure
Julie Bargeton
Julie De Bona
Julie Debazac
Julie Duclos
Julie Ferrier
Julie Gayet
Julie Moulier
Julie-Anne Roth
Juliette Jouan
Karidja Toure
Karin Viard
Karina Testa
Kenza Berrada
Kristin Scott Thomas
Laetitia Casta
Laetitia De Fombelle
Laetitia Spigarelli
Laika Blanc-Francard
Lang Khe Tran
Laura Felpin
Laure Calamy
Laurie Peret
Lea Millet
Lea Seydoux
Leila Bekhti
Leila Hatami
Lena Simonne
Liah O'Prey
Lilith Grasmug
Lily-Rose Depp
Lina El Arabi
Lina-Camelia Lumbroso
Linh-Dan Pham
Lise Leplat Prudhomme
Liv Henneguier
Liya Kebede
Lola Creton
Lola Dewaere
Lola Duenas
Lola Le Lann
Lotte Verbeek
Lou Bohringer
Lou De Laã'Ge
Lou Lampros
Lou Luttiau
Louise Grinberg
Louise Labeque
Louise Szpindel
Luana Bajrami
Lucie Boujenah
Lucie Debay
Lucie Lucas
Lucie Rouxel
Ludivine De Chastenet
Ludivine Sagnier
Lula Cotton Frapier
Lyna Khoudri
Macha Meril
Madeleine Baudot
Mahault Mollaret
Mahia Zrouki
Maiwenn
Manon Azem
Manon Klein
Margot Bancilhon
Maria De Medeiros
Maria Dragus
Mariama Gueye
Marie Bernard
Marie Gillain
Marie Kauffmann
Marie Papillon
Marie Remond
Marie Zabukovec
Marie-Julie Baup
Marilu Marini
Marina Hands
Marine Delterme
Marion Cotillard
Marthe Keller
Maryline Even
Maryne Cayon
Mathilde Auneveux
Mathilde Roehrich
Maud Wyler
Melanie Bernier
Melanie Maudran
Melanie Thierry
Melha Bedia
Melissa Guers
Michele Bernier
Micky Sebastian
Monia Chokri
Mouna Soualem
Mylene Mackay
Nacima Bekhtaoui
Nadia Tereszkiewicz
Nailia Harzoune
Natacha Lindinger
Natalie Portman
Natasha Andrews
Nina Meurisse
Noemie Merlant
Noemie Schmidt
Nora Hamzawi
Olga Kurylenko
Olga Milshtein
Olivia Bonamy
Olivia Cote
Olivia Merilahti
Ouidad Elma
Oulaya Amamra
Pascale Arbillot
Pauline Bayle
Pauline Bression
Pauline Burlet
Pauline Etienne
Pauline Serieys
Philippine Leroy-Beaulieu
Philippine Stindel
Philippine Velge
Pili Groyne
Pomme
Rachida Brakni
Raphaelle Agogue
Rebecca Marder
Rebecca Williams
Romane Bohringer
Romane Lucas
Rose-Marie Perreault
Roxane Potereau
Ruth Vega Fernandez
Sabrina Levoye
Salome Dewaels
Sandrine Dumas
Sara Forestier
Sara Giraudeau
Sara Martins
Sarah Le Picard
Sarah Lutz
Sarah Perles
Sarah Suco
Sarah-Jane Sauvegrain
Saul Benchetrit
Sigrid Bouaziz
Simone Hazanavicius
Sofia Boutella
Sofia Essaidi
Sofia Lesaffre
Solene Hebert
Sophie – Marie Larrouy
Sophie Nelisse
Sophie Quinton
Souheila Yacoub
Stacy Martin
Stephane Caillard
Stephanie Crayencour
Suzanne De Baecque
Suzanne Rault-Balet
Sylvie Granotier
Syrine Verroust
Thais Alessandrin
Tracy Gotoas
Tugba Sunguroglu
Valeria Bruni Tedeschi
Valerie Karsenti
Vanessa David
Vanessa Guide
Vanessa Paradis
Vicky Krieps
Victoire Du Bois
Victoria Bedos
Virginie Efira
Virginie Lemoine
Yara Pilartz
Yona Kervern
Zar Amir Ebrahimi
Zazon Castro
Zoe Adjani
Zoe Duchesne
CAA

2000 Avenue of the Stars
Los Angeles, CA 90067
USA
email:
zachary.nadler@caa.com
Client List

Aaron Eckhart
Aaron Sorkin
Abigail Barlow and Emily Bear
AC/DC
Adèle Haenel
Adrian Peterson
Aespa
Alanis Morissette
Alec Baldwin
Alexander Skarsgård
Amish Tripathi
Ana Lily Amirpour
Andrew Garfield
Andrew Lincoln
Andrew Wiggins
Andy García
Andy Serkis
Ang Lee
Anna Kendrick
Anne Hathaway
Annette Bening
Antoine Fuqua
Anya Taylor-Joy
Ariana Grande
Ariel Martin known as Baby Ariel
Arnold Schwarzenegger
Ashton Kutcher
Ava DuVernay
Baby Ariel
Barry Gibb
Barry Jenkins
Beyoncé
Bill Maher
Billy Crystal
Bobby Lee
Brad Pitt
Brit Marling
Bruce Jurgens
Bruce Springsteen
Bruce Willis
Cameron Diaz
Camila Mendes
Carrie Underwood
Cate Blanchett
Catherine Hardwicke
Chiwetel Ejiofor
Chris Evans
Chris Hemsworth
Chris Paul
Chris Pine
Christina Aguilera
Colin Farrell
Colin Firth
Colin Jost
Corey Hawkins
Cristiano Ronaldo
D.J. Caruso
Daisy Ridley
Dan Stevens
Dane DeHaan
Daniel Craig
Daniela Melchior
Darren Criss
Dave Bautista
David Beckham
David Letterman
David Nehls
David O. Russell
David Oyelowo
Demi Lovato
Derek Jeter
Ed Sheeran
Edd China
Edgar Wright
Eli Manning
Eliza Taylor
Ellen Pompeo
Emily Blunt
Emma Thompson
Emma Watson
Ethan Hawke
Eugenie Bouchard
Eva Longoria
Evan Rachel Wood
Evanescence
Faith Hill
Finn Wolfhard
Florence Pugh
Francis Lawrence
Francis Ngannou
Frank Darabont
Gary Sinise
George Clooney
George Stephanopoulos
Georges St-Pierre
Gerard Butler
Gina Rodriguez
Glenn Close
Green Day
Hailee Steinfeld
Harry Connick, Jr.
Harry Styles
Helen Mirren
Hugh Grant
Isabelle Fuhrman
J. J. Abrams
Jace Norman
James Cameron
James Corden
James Wan
Jamie Foxx
Jeff Bridges
Jeff Foxworthy
Jeff Greenstein
Jennifer Aniston
Jennifer Garner
Jeremy Piven
Jeremy Renner
Jessica Chastain
Jim Parsons
Jimmy Fallon
Joel Edgerton
John Calipari
John Fogerty
John Mayer
Johnny Depp
Jon Hamm
Jonathan Groff
Jordan Peele
José Mourinho
Josh Hutcherson
Josh Trank
Julia Louis-Dreyfus
Julia Roberts
Julia von Heinz
Julianne Moore
Justin H. Min
Kanye West
Karan Soni
Karl Anthony-Towns
Kate Walsh
Kate Winslet
Kathryn Bigelow
Katie Couric
Keanu Reeves
Keira Knightley
Keith Urban
Kellie Pickler
Kelly Clarkson
Kiefer Sutherland
Kris Wu
Kyle Kuzma
Kylie Minogue
LaDainian Tomlinson
Lady Gaga
Liam Neeson
Lil Wayne
Lily Collins
Lucas Hedges
Ludacris
Lupita Nyong'o
Margot Robbie
Maria Bakalova
Mariah Carey
Marion Cotillard
Mark Tuan
Matt Bomer
Matthew Goode
Matthew McConaughey
Matthias Schoenaerts
Mckenna Grace
Megadeth
Mel Gibson
Melanie Martinez
Melissa McCarthy
Meryl Streep
Michael Fassbender
Michael Peña
Michael Shannon
Michelle Pfeiffer
Miley Cyrus (moved to Maverick)
Morgan Freeman
Music
Natalie Portman
NCT
Neil Patrick Harris
Nick Cannon
Nicole Kidman
Nina Dobrev
Noa Kirel
Noah Schnapp
Nomzamo Mbatha
Norman Reedus
Oliver Stone
Olivia Wilde
Pat Benatar
Patty Jenkins
Penélope Cruz
Pentatonix
Per-Olav Sørensen
Peyton Manning
Priyanka Chopra
Radiohead
Ralph Fiennes
Reese Witherspoon
Robert De Niro
Robin Wright
Ron Howard
Ruby Rose Turner
Ryan Gosling
Ryan Seacrest
Sacha Baron Cohen
Sam Taylor-Johnson
Sandra Bullock
Saoirse Ronan
Sarah Jessica Parker
Sarah Paulson
Sarah Shahi
Scarlett Johansson
Scott Ryan
Sean Penn
Sebastian Stan
Seth MacFarlane
Seth Meyers
Shakira
Shirley MacLaine
Simon Cowell
Sports
Stephen Colbert
Steve McQueen
Steven Spielberg
Stevie Wonder
Sting
SuperM
Taylor Sheridan
Television
Terrence Howard
Tim McGraw
Timothy DeLaGhetto
Tinnostiles
Tom Cruise
Tom Ford
Tom Hanks
Tom Hardy
Tommy Lee Jones
Tony Parker
Tony Romo
Tracey Ullman
Trevor Noah
Twenty One Pilots
Vanessa Hudgens
Viola Davis
Will Smith
Wonder Girls
Zachary Quinto
Zion Williamson
Zoe Saldana
Zoey Deutch
United Talent Agency
9336 Civic Center Dr.
Beverly Hills, CA 90210
USA

email:
info@unitedtalent.com
Client List

Adam Lowry
Adrienne Bailon Houghton
Alan Gross
Alan Zweibel
Alberto Gonzales
Alec Ross
Alex and Maia Shibutani
Alex Banayan
Alexandra Cooper
Alexis Ohanian
Ali Velshi
Ali Wong
Alicia Silverstone
Alissa Quart
Alisyn Camerota
Allen Gannett
Amanda Knox
Amandla Stenberg
Amara La Negra
Ambassador Ron Prosor
Amirah Kassem
Amy Chan
Amy Sedaris
Ana Kasparian
Anderson Cooper
Angela Kinsey
Angela Manuel Davis
Ann Dowd
Anna-Sigga Nicolazzi
Anne Morriss
Anthony E. Zuiker
Anthony Mackie
Anthony Melchiorri
Anthony Rapp
Anthony Scaramucci
Apolo Ohno
Areva Martin
Arnold Schwarzenegger
Arun Chaudhary
Ashleigh Banfield
Ashley Campbell
Ashley Flowers
Author, Teacher, Mentor
Avi Issacharoff
Award-Winning Actor
Award-Winning Actor
Award-Winning Actress
Award-Winning Actress
Award-Winning Journalist
Award-Winning Journalist
Awkwafina
Ayah Bdeir
B.J. Novak
Bakari Sellers
Baratunde Thurston
Barbara Corcoran
Barbara Ehrenreich
Bebe Rexha
Ben Cohen
Ben Crump
Ben Vereen
Best-Selling Author
Beth Comstock
Bethenny Frankel
Bevy Smith
Bill Hemmer
Bill Nye
Bill Weir
Bill Whitaker
Billy Beane
Billy Eichner
Bo Burnham
Board Member, Snap, Inc!
Bob Balaban
Bob Harper
Bob Myers
Bob Woodward
Bowen Yang
Brad Katsuyama
Brad Meltzer
Brad Stone
Brandon Leake
Brendan McDonough
Bret Baier
Brian Kilmeade
Brooke Baldwin
Brooke Shields
Bruce Feiler
Bryan Burrough
Bryan Cranston
Bryan Fogel
Bryce Hoffman
Byron Pitts
Calum Worthy
Cameron Douglas
Cameron Kasky
Campbell Brown
Candace Bushnell
Candice DeLong
Carl Bernstein
Carri Twigg
Carson Kressley
Cat Cora
Catherine Zeta-Jones
Cenk Uygur
CEO of Basbaas Sauce
Chad Hurley
Chad Veach
Chance the Rapper
Charles Woodson
Charlotte Pence Bond
Chaz Bono
Chelsea Handler
Chemi Peres
Chip & Joanna Gaines
Chris Dancy
Chris Hardwick
Chris Krebs
Chris Pratt
Chris Webber
Chuck Todd
Cindy McCain
Clarissa Ward
Clint Watts
CNN Correspondent
Cody Ko
Cofer Black
Collins Hemingway
Collins Tuohy Smith
Comedian
Comedian & YouTuber
Comedic Actor
Common
Cornell William Brooks
Craig Kielburger
Cynthia "Cynt" Marshall
Cynthia Erivo
Dan Abrams
Dan Harris
Dan Senor
Dana Bash
Daniel Dae Kim
Daniel Kahneman
Danny Glover
Dara Treseder
Daryl Morey
David Fricke
David Garibaldi
David Grossman
David Kidder
David Kirkpatrick
David Samson
Daymond John
Deborah Norville
Debra Sterling
Denise Kiernan
Dennis Miller
DeRay Mckesson
Derek Hough
Dewey Bozella
Dhani Jones
DJ Mad Marj
Dolvett Quince
Don Cheadle
Don Lemon
Don Mann
Dr. Bennet Omalu
Dr. Charity Dean
Dr. Drew Pinsky
Dr. Eben Alexander
Dr. Emily Morse
Dr. James Canton
Dr. Kate Biberdorf
Dr. Leana Wen
Dr. Luana Marques
Dr. Peggy Whitson
Dr. Phil McGraw
Dr. Sudip Bose
Dr. Wendy Mogel
Draymond Green
Drew Brees
Dylan Dreyer
Eboni K. Williams
Ed Davis
Eddie Huang
Eddie Jackson
Edward Enninful
Elizabeth Smart
Elizabeth Vargas
Elliot Page
Emily Compagno
Emily Giffin
Emily Ratajkowski
Emma Lovewell
Emmanuel Acho
Eric Daimler
Eric Kuhn
Eric Ryan
Erin Lee Carr
Esera Tuaolo
Esther Perel
Fala Chen
Father Patrick Desbois
Filmmaker
Former GE Vice Chair
Former NASA Astronaut
Founder/CEO – DimensionU
Frances Frei
Frank Bruni
Frank Partnoy
Gabourey Sidibe
Gail Buckley
Gary John Bishop
Gaten Matarazzo
Gay Gaddis
Gelong Thubten
General Lori Robinson
General Wesley Clark
George Lopez
George Takei
Giancarlo Esposito
Gil Kerlikowske
Ginger Zee
Gloria Borger
Gov. Rick Perry
Governor George Pataki
Governor John Kasich
Guy Raz
GZA a.k.a. The Genius
Haley Sacks
Harold Ford Jr.
Harriet A. Washington
Harrison Ford
Harry Belafonte
Hawa Hassan
Heidi Schreck
Helen Hunt
Henry Winkler
Homer Hickam
Human Rights Attorney
Inventor & Entrepreneur
Isabella Rossellini
Issa Rae
Jaime Harrison
Jaime Rogozinski
Jake Tapper
Jameela Jamil
James Andrew Miller
James Patterson
James Rhee
Jamie Chung
Jamie Wheal
Jared Bernstein
Jarod Miller
Jason Alexander
Javier Muñoz
Jedediah Bila
Jeff Foxworthy
Jeff Orlowski
Jeffrey Rosen
Jenna Bush Hager
Jenna Dewan
Jenna Wolfe
Jennifer Robinson
Jennifer Weiner
Jerry Greenfield
Jessica Alba
Jessica Simpson
Jessica Tarlov
Jillian Mele
Jim Acosta
Jim Gaffigan
Jim Harbaugh
JJ Ramberg
Joanna Coles
Joanne Molinaro
Jodi Kantor
Joe Zee
Joey Soloway
John Avlon
John Carlin
John Crist
John Douglas
John Iadarola
John Leguizamo
Jon M. Chu
Jon Taffer
Jonathan Alter
Jonathan Tisch
Jonny Podell
Jordan Klepper
Jose Antonio Vargas
Josh Linkner
Josh Peck
Joshua Foer
Joy Mangano
Judd Apatow
Judge Faith Jenkins
Julian Fellowes
Julie Scelfo
Juliette Kayyem
Julissa Arce
Justin Willman
Kara Swisher
Karlie Kloss
Kate Andersen Brower
Kate Snow
Kathie Lee Gifford
Kati Marton
Katia Beauchamp
Keke Palmer
Kel Mitchell
Kelsey Grammer
Ken Follett
Ken Mattingly
Kennedy
Kevin Lacz
Kevin O'Leary
Kiersten Todt
Kim Chambers
Korie Robertson
Kris Carr
Kristen Soltis Anderson
Kristina Kuzmic
Kyle MacLachlan
Lacey Schwartz Delgado
Lamorne Morris
Lara Logan
Larry The Cable Guy
Laura Coates
Laura Linney
Laura Schroff
Laurence Vincent
Laurie Segall
Lawrence Mcdonald
Leigh Anne Tuohy
Lesley Stahl
Liev Schreiber
Lior Raz
Liz Claman
Lloyd C. Blankfein
Lord John Browne
Lori Allen
Louis Freeh
Luis Ortiz
Lulu Wang
Luma Mufleh
Luvvie Ajayi Jones
Malala Yousafzai
Malcolm Turnbull
Mandy Harvey
Marc Ginsberg
Marc Maron
Marcus Kielburger
Marcus Luttrell
Margaret Hoover
María Teresa Kumar
Marianna Hewitt
Marjorie Gubelmann
Mark Bertolini
Mark Burnett
Mark Feuerstein
Mark Ramadan
Mark Ruffalo
Mark Stevenson
Marlee Matlin
Marque Richardson
Mary Alice Williams
Matt Gutman
Max Boot
Max Brooks
Max Greenfield
Mayor Adrian Fenty
Mayor Michael D. Tubbs
Megan Twohey
Meghan McCain
Mel Robbins
Meredith Whitney
Mia Farrow
Michael J. Fox
Michael Lewis
Michael Moore
Michael Oher
Michael S. Steele
Michael Uslan
Michael Waldman
Michele Bachmann
Michelle Kosinski
Michelle Malkin
Michelle Williams
Michelle Wolf
Mike Forde
Mike Henry
Mike Massimino
Miles Taylor
Mindy Weisel
Misan Harriman
Model & Actress
Mona Chalabi
Monti Carlo
Morgan Luttrell
Name
Nancy Grace
Neal Baer
Nell Irvin Painter
Nicholas Rasmussen
Nicholas Sparks
Nick Offerman
Nikesh Shukla
Nina Garcia
Noel Miller
Norah O'Donnell
Norm Pattiz
Ntiedo Etuk
Omar Jimenez
Omar Wasow
Owen Wilson
P.J. O'Rourke
Pam Oliver
Pastor Cal Roberson
Patricia Heaton
Patrick Dempsey
Patrick Starrr
Patti Davis
Paul DePodesta
Paul Holes
Paul Reiser
Paul Rudd
Paula Abdul
Paula Zahn
Peter Riegert
Peter Sagal
Petra Collins
Petra Nemcova
Phil Rosenthal
Phoebe Waller-Bridge
Pinky Cole
Pitbull
Po Bronson
Poppy Harlow
Porsha Williams
Preet Bharara
Prim Siripipat
Priyanka Chopra Jonas
Producer, The Bold Type
R.L. Stine
Rachael Denhollander
Rachel Bloom
Rachel Zoe
Rainn Wilson
Ramon Rodriguez
Ramy Youssef
Raymond Kelly
Rebecca Jarvis
Reggie Watts
Rep. Peter King
Rev. A.R. Bernard, Sr.
Rich Eisen
Rich Paul
Richard DesLauriers
Richard Preston
Rick Wilson
Ricky Kalmon
Rob Gronkowski
Rob Riggle
Robert Edsel
Robert Herjavec
Rock & Roll Pioneer
Rod Rosenstein
Roger Cressey
Ron Paul
Ronan Ryan
Rory Kennedy
Rula Jebreal
Ryan Hamilton
Ryan Serhant
Sadie Robertson Huff
Sahara Rose
Sally Field
Sam Hinkie
Sam Sanders
Sam Vinograd
Samantha Bee
Samantha Ettus
Sara Blakely
Sarah Chalke
Saul Singer
Scooter Braun
Scott Goodstein
Scott Simon
Sean & Leigh Anne Tuohy
Sean Carroll
Sean Tuohy
Sebastian Junger
Sebastian Maniscalco
Senator Al Franken
Seth Godin
Seth Meyers
Shaun White
Shep Gordon
Siddhartha Mukherjee
Sir Howard Stringer
Sissy Spacek
SJ Tuohy
Sofia Vergara
Spencer Abraham
Spencer Stone
Steve Eisman
Steve Kroft
Steven Levitan
Sue Mitchell
Susannah Cahalan
Susie Essman
Susie Gharib
SVP, Social Media – CBS
Tabitha Soren
Tara Lipinski
Terry Crews
The Home Edit
The Tuohy Family
Thomas Donilon
Tia Mowry
Tiffany Haddish
Timbaland
Tom Llamas
Tom Perez
Tracee Ellis Ross
Tracy Tutor
Tristan Walker
Tyler Mitchell
Tyler Shultz
Tyra Banks
Uzo Aduba
Valerie Biden Owens
Valerie Plame
Vanessa Williams
Vernon Davis
Veronika Scott
Vikram Gandhi
Warren St. John
Wendy De La Rosa
Wendy Williams
Whitney Cummings
William K. Reilly
Willie Robertson
Wilmer Valderrama
Winston Scott
Y-Vonne Hutchinson
Yvonne Orji
Zach Woods
Zainab Salbi
Ziauddin Yousafzai
United Agents
12-26 Lexington Street
London W1F 0LE
UK

email:
info@unitedagents.co.uk
Client List

Tabu
Tonia Sotiropoulou
Michael Abubakar
Christopher Adlington
Adwoa Akoto
Freya Allan
Tommy Bastow
Suzy Bemba
Gabby Best
Tom Blyth
King Boateng
Letty Butler
Amira Casar
Lucy Chappell
Sonny Charlton
Ben Chinapen
Oliver Cotton
Sam Crerar
Sofia Danu
Matt Di Angelo
Neil Edmond
Michael Elcock
Thibaut Evrard
Robert Florence and Iain Connell
Rich Fulcher
Sarita Gabony
Ed Gaughan
Ricky Gervais
Dujonna Gift
Sharon Gless
Paddy Goodall
Claire Goose
Paul Gorman
Lloyd Griffith
Anil Gupta
Rod Hallett
Emma Hatton
Harrie Hayes
Mathew Horne
Benjamin Isaac
Isobel Jesper Jones
Kush Khanna
Ariane Labed
Tiwa Lade
Emma Laird
Victoria Lloyd
Selina Lo
Tom Machell
Qasim Mahmood
Ludmilla Makowski
Abigail McKern
Mikey Collins
Clare Monnelly
Diane Morgan
Avi Nash
Henry Naylor
Barunka O'Shaughnessy
Craig Parkinson
Daniela Pasquini
Emily Patrick
Lucy Phelps
Koel Purie
Samirah Raheem
Nick Read
Roberta Rigano
Ellen Robertson
Ruby Hartley
Katherine Ryan
Clifford Samuel
Dan Skinner
Laura Smyth
Andrew Spiers
Jack Trueman
Boris Van Severen
Phoebe Vigor
Manjinder Virk
Tony Way
Ed Weeks
Zachary Willis
Hugh Wyld
zazU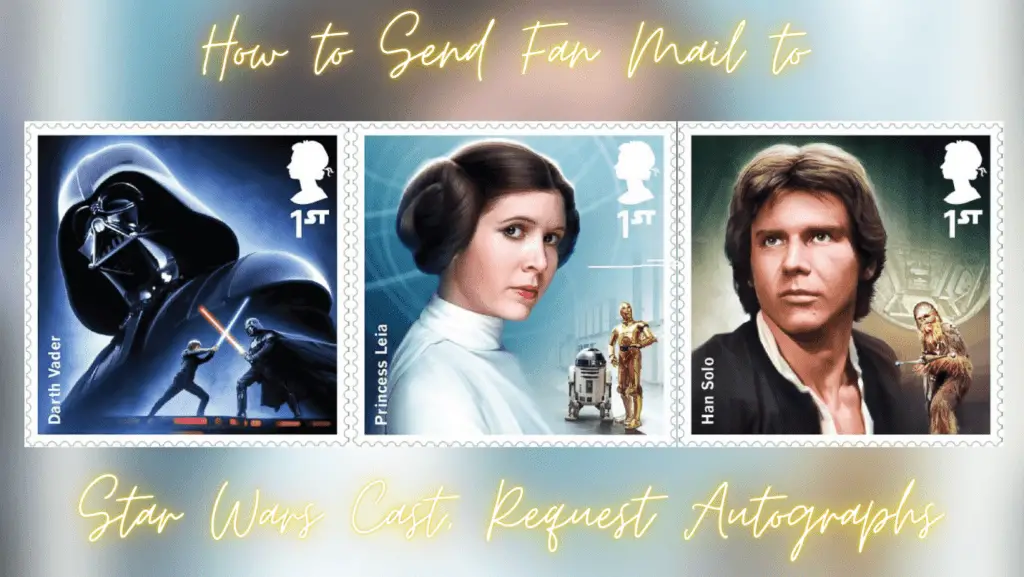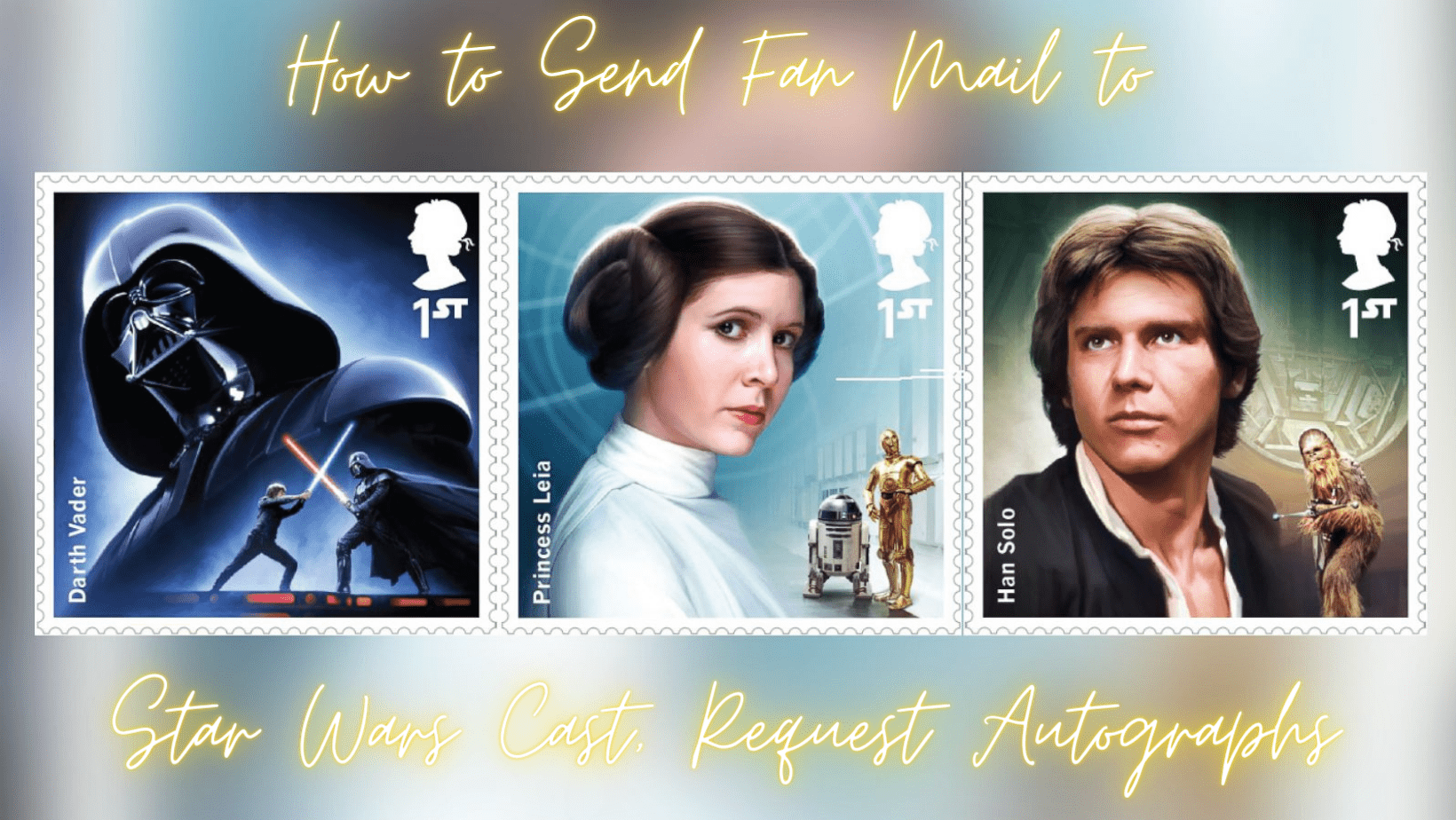 The LEDE Company
9701 Wilshire Blvd.
Suite 930
Beverly Hills, CA 90212
USA


email:
info@ledecompany.com
Client List

Camila Cabello
Charlize Theron
Emma Stone
Halle Berry
Jennifer Garner
Lady Gaga
Reese Witherspoon
Rihanna
Will Smith
IMG Models
2 Arundel Street Building
5th Floor180 The Strand
London WC2R 3DA
UK
email:
London@imgmodels.com
Client List

AJANI RUSSELL
AKIN AKMAN
ALEC MEZA
ANH DUONG
AQUARIA
ARSUN SORRENTI
AUSTIN AUGIE
AUSTIN MAHONE
BEN NORDBERG
BENN NORTHOVER
BOO JOHNSON
CALVIN ROYAL III
CHELLA MAN
CHELSEA TYLER
CHRIS APPLETON
CHRISTIE BRINKLEY
CIARA
COLE SPROUSE
COLTON HAYNES
CONNOR BRASHIER
DAVID FLINN
DAVID HALLBERG
DEMI NEL-PETERS
DYLAN SPROUSE
FABRICE CALMELS
GABBRIETTE
GABRIEL-KANE DAY-LEWIS
GAL GADOT
GARBINE MUGURUZA
GRACE VANDERWAAL
GUS DAPPERTON
HADEN MCKENNA
HANNAH JETER
HARI NEF
HELENA HOWARD
JEREMY O HARRIS
JESSICA GOMES
JUANPA ZURITA
KACEY MUSGRAVES
KING PRINCESS
LAUREN HUTTON
LIV TYLER
LUKE EISNER
MACKENZIE FOY
MADDIE ZIEGLER
MAKENZIE LEIGH
MARIA SHARAPOVA
MARINA RUY BARBOSA
MARK WYSTRACH
MIGUEL BAEZA
MILES CHAMLEY-WATSON
MILLA JOVOVICH
MILLIE BOBBY BROWN
MOSES SUMNEY
NAOMI OSAKA
NAOMI WATANABE
NATHAN MITCHELL
NICK BATEMAN
NOONOOURI
OUMI JANTA
PARIS JACKSON
PARKER KIT HILL
PATRICK BELAGA
PATRICK SCHWARZENEGGER
POPPY DELEVINGNE
PRIYANKA CHOPRA
REEF NEEMAN
RICHIE SHAZAM
RUBY STEWART
RYAN GARCIA
SAILOR
SELENA GOMEZ
SIENNA MILLER
SIMI AND HAZE
SOFIA WYLIE
STEPHEN 'WONDERBOY' THOMPSON
SUNNI COLÓN
TEYANA TAYLOR
THE MARTINEZ BROTHERS
TOM DERICKX
TYLER CLINTON
UGO PETER-OBIAGWU
WISDOM KAYE
WIZ KHALIFA
ID-PR
7060 Hollywood Blvd.
8th Floor
Los Angeles, CA 90028
USA
Client List

Alfonso Cuarón
Ben Stiller
Cynthia Erivo
David Oyelowo
Elliot Page
Hannah Gadsby
Janelle Monáe
Madonna
Pamela Adlon
Serena Williams
ICM Partners
10250 Constellation Blvd.
Los Angeles, CA 90067
USA
email:
speakerinfo@icmpartners.com
Innovative Artists
1505 10th Street
Santa Monica, CA 90401
USA
email:
innovative@iala.com
Client List

Aimee Teegarden
Amanda Seyfried
Ashley Greene
Hannah Kasulka
Jennifer Westfeldt
John Hawkes
Jose Feliciano
Patricia Velasquez
Richard Burgi
Robert Capron
Tia Carrere
Trini Alvarado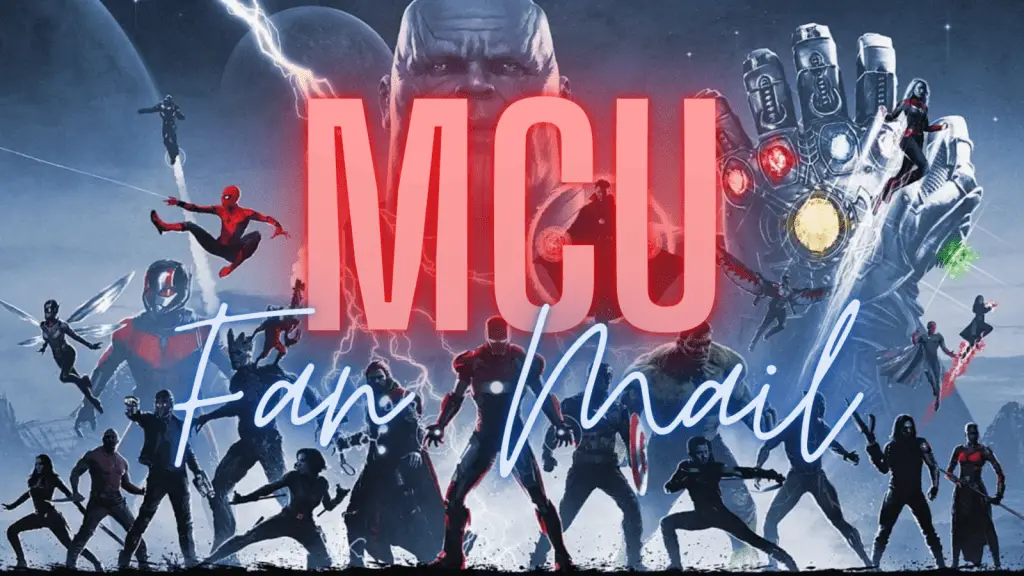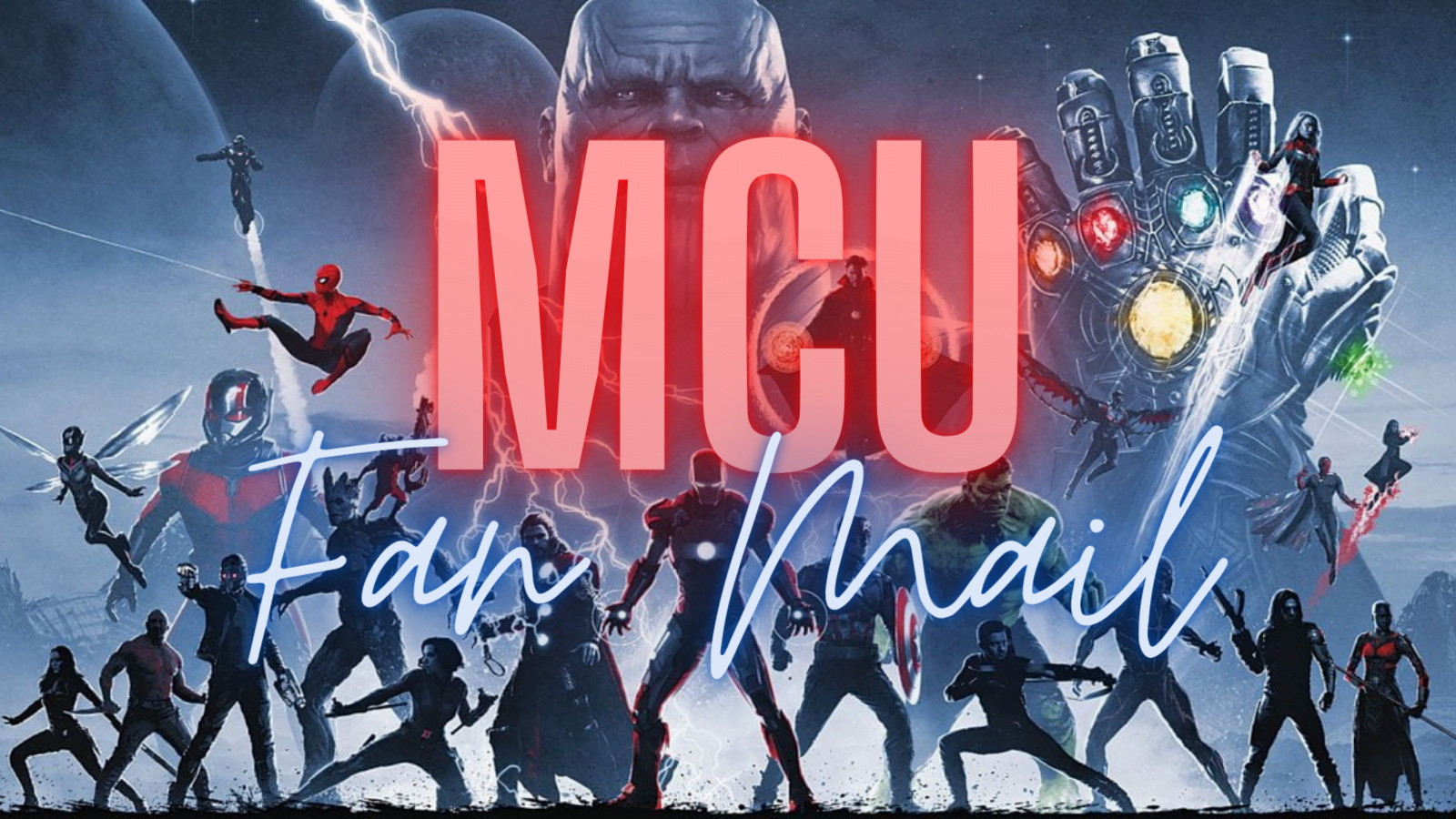 Hamilton Hodell
"Fan Mail"
Hamilton Hodell
20 Golden Square
London, W1F 9JL
UK
email:
info@hamiltonhodell.co.uk
Client List

Aaron Pierre
Abbey Lee
Adam Rothenberg
Adelle Leonce
Alex Walkinshaw
Alexander Owen
Alfie Todd
Alice Englert
Alice McMillan
America Ferrera
Andrew Leung
Anjelica Huston
Anthony Boyle
Ben Aldridge
Ben Ashenden
Ben Daniels
Ben Whishaw
Bertie Carvel
Bo Poraj
Brendan Cowell
Bronagh Gallagher
Burn Gorman
Callum Booth-Ford
Camille Cottin
Christian Cooke
Clare Perkins
Clive Carter
Connor Swindells
Daisy Edgar-Jones
Daniel Evans
Daniel Rigby
Danusia Samal
David Berry
David Oyelowo
David Wilmot
Doon Mackichan
Dwane Walcott
Dylan Llewellyn
Edward Bluemel
Edward Hogg
Eleanor Wyld
Emily Coates
Emily Fairn
Emma Thompson
Ezra Miller
Francesca Wilson Waterworth
Frankie Hervey
Franz Drameh
Fred Fergus
Freya Mavor
Freya Parks
Gaia Wise
Gaspard Ulliel
Gemma Whelan
Georgia Blizzard
Georgie Henley
Georgina Beedle
Giuseppe De Domenico
Gregory Fitoussi
Gwilym Lee
Harriet Walter
Harry Cadby
Harry Lawtey
Harry Richardson
Hayley Atwell
Honor Swinton-Byrne
Hope Ikpoku Jnr
Hugh Laurie
Iain De Caestecker
Imogen Poots
India Amarteifio
India Mullen
Isaac Andrews
Jack Davenport
Jack Veal
Jacob Ifan
James Frain
Janet Montgomery
Jessica De Gouw
Jessica Oyelowo
Jimmy Akingbola
Joel Jackson
Jonny Green
Joseph Gilgun
Joseph Mydell
Josh Tedeku
Juan Pablo Di Pace
Jude Akuwudike
Jude Cudjoe
Juliet Rylance
Katie Clarkson-Hill
Katie McGrath
Kerrie Hayes
Kevin Mains
Kristy Philipps
Kyle Soller
Laia Costa
Lambert Wilson
Lara Peake
Laura Morgan
Lauren Drummond
Lee Knight
Leonie Benesch
Liana Cornell
Lincoln Younes
Lisa O'Hare
Lola Petticrew
Lucy Briers
Lucy Griffiths
Luke Treadaway
Maeve Dermody
Marcello Cruz
Marina Hands
Mark Rowley
Martin Compston
Mathew Baynton
Matthew Le Nevez
Matthew Macfadyen
Merch Husey
Mia Jenkins
Michael C Hall
Michelle Dockery
Milo Callaghan
Mo Bhaier
Nadine Marshall
Naomi Ackie
Natasha Little
Navin Chowdhry
Nia Deacon
Niall Wright
Nicola Millbank
Nigel Lindsay
Nneka Okoye
Ojan Genc
Oliver Jackson-Cohen
Olivia Popica
Olivia Wilde
Pallavi Sharda
Pam Ferris
Parth Thakerar
Paterson Joseph
Raphael Acloque
Raquel Cassidy
Rhys Yates
Rina Mahoney
Robert Carlyle
Robert Lindsay
Rose Leslie
Rosie Boore
Ross Armstrong
Rupert Grint
Ruth Bradley
Ruth Gemmell
Ruth Wilson
Ryan Hunter
Ryan Sampson
Sagar Radia
Sam Haygarth
Sam John
Samantha Spiro
Sammy Kamara
Sean Pertwee
Sennia Nanua
Shalom Brune-Franklin
Shaun Evans
Shirley Henderson
Simon Harrison
Sinéad Matthews
Sofie Gråbøl
Sophia Di Martino
Sophie Cookson
Sophie Okonedo
Sophie Wilde
Spike Fearn
Stephen Fry
Stuart McQuarrie
Susan Brown
Sylvie Marinkovic
Taj Atwal
Tallulah Haddon
Taurean Steele
Tilda Swinton
Tobi King Bakare
Tom Ellis
Tom Hiddleston
Tom Wlaschiha
Tracey Ullman
Vanessa Kirby
Vivian Full
Wallis Day
Will Poulter
William Ash
Zainab Jah
Emptage Hallett
3rd Floor
34-35 Eastcastle Street
London W1W 8DW
UK
email:
mail@emptagehallett.co.uk
Client List

Amelia Lowdell
Andre Flynn
Arbel Jones
Arnmundur Björnsson
Benjamin Fisher
Caitlin Lavanga
Caitríona Balfe
Cary Elwes
Colin McFarlane
Cosimo Fusco
Dar Salim
David Robb
Ed Westwick
Efrat Dor
Eliza Butterworth
Emilia Clarke
Emma Catherine Rigby
Eugene Lipinski
Ewan Miller
Fiona Allen
Gavan O'Herlihy
Ian Bouillion
Isaac Heslip
Izabella Miko
Jessica Ransom
John Whittle
Jonas Khan
Julian Lewis Jones
Kathleen Cranham
Kathy Kiera Clarke
Laila Rouass
Laura Fraser
Lewes Roberts
Lexie Benbow-Hart
Lizzie Lomas
Louisa Harland
Maimie McCoy
Margaux Chatelier
Matt Devitt
Megan Maczko
Mel Raido
Michael Carter
Oliver Huntingdon
Peter O'Brien
Phil Daniels
Phoenix Di Sebastiani
Posy Sterling
Rachel Jackson
Richard Bremmer
Rita Bernard-Shaw
Robert Pugh
Robyn Addison
Roderick Gilkison
Rory McCann
Ruairi McInerney
Sam Crane
Sean Lìonadh
Shane Taylor
Shaun Williamson
Simon Ludders
Steve Speirs
Susannah Harker
Susanne Boucher
Tamla Kari
Terry Haywood
Tom Baker
Valerie Lilley
Willie Garson
William Morris Endeavor (WME)
9601 Wilshire Blvd.
Beverly Hills, CA
USA
Client List

Albert Brooks
Alfred Molina
Allison Janney
Andre Braugher
Angela Bassett
Angela Lansbury
Anjelica Huston
Ashley Judd
Ben Affleck
Ben Barnes
Ben Stiller
Bernadette Peters
Betty White
Big K.R.I.T.
Billy Bob Thornton
Billy Idol
Billy Zane
Blair Underwood
Bobby Cannavale
Carly Simon
Carnie Wilson
Cat Deeley
Charlize Theron
Chazz Palminteri
Chevy Chase
Chris O'Donnell
Christopher Hansen
Claire Danes
Cobi Jones
Courtney Thorne-Smith
Cynthia Nixon
D.B. Sweeney
Daveed Diggs
Dean Cain
Denis Leary
Denzel Washington
Dermot Mulroney
Dev Patel
Diego Luna
Donald Glover
Dwayne "The Rock" Johnson
Edward Norton
Elijah Wood
Emma Stone
Eugene Levy
Forest Whitaker
Fred Armisen
Gary Sinise
Giancarlo Esposito
Gilbert Gottfried
Glenn Howerton
Greg Grunberg
Greg Kinnear
Gwendoline Christie
Hector Elizondo
Helena Bonham Carter
Henry Cavill
Howie Mandel
Hugh Jackman
Idris Elba
Jack Black
James Franco
Jane Alexander
Jane Krakowski
Janelle Monae
Jason Momoa
Jason Schwartzman
Jean Smart
Jimmy Smits
Joan Cusack
Joel McHale
John C. McGinley
John Krasinski
Jonathan Pryce
Joseph Fiennes
Joseph Gordon-Levitt
Josh Brolin
Josh Gad
Josh Lucas
Julianna Margulies
Kate Mara
Katey Sagal
Kenneth Branagh
Keri Russell
Kevin Costner
Kevin Hamilton McDonald
Kiefer Sutherland
Kim Basinger
Laurie Metcalf
Liam McIntyre
Lily Rabe
Lily Tomlin
Linda Hunt
Lin-Manuel Miranda
Maggie Ruth Gyllenhaal
Mahershala Ali
Mandy Moore
Marcia Cross
Martin Mull
Matt Damon
Matt Iseman
Matt LeBlanc
Matt Mider
Matthew McConaughey
Maya Rudolph
Mayim Bialik
Michael B. Jordan
Michael Chiklis
Michael McKean
Michael Strahan
Molly Shannon
Naomie Harris
Nas
Nick Kroll
Nicole Byer
Norman Reedus
Olan Rogers
Oliver Platt
Patrick Stewart
Portia de Rossi
Quentin Tarantino
Reba McEntire
Rebel Wilson
Regis Philbin
Richard Armitage
Richard Kind
Rob Corddry
Rob Lowe
Robert Redford
Ron Livingston
Rooney Mara
Sam Neill
Scott Conant
Sean Astin
Sheryl Lee Ralph
Snoop Dogg
Steve Buscemi
Steve Carell
Terrence Jenkins
Thomas Arnold
Tim Allen
Tina Fey
Tom Hiddleston
Weird Al Yankovic
Will Arnett
Willem Dafoe
William Kurtis
Ziggy Marley
Snovio: The Powerful Email Discovery Tool
You need to incorporate email into your fan mail and through the mail (TTM) autograph collecting strategy. If you're not doing it already, then you are being left behind in the hobby. There are many artists, influencers, signers, and celebrities who have become unreachable through postal mail. That's where the powerful email marketing service Snov.io comes in. This service is built with marketing in mind. However, it is incredibly well-suited as a tool for fan mail and TTM autograph collecting. Snov.io gives you an inside track to connecting with industry talent.
How Snov.io Works For Fan Mail
Let's say that you collect autographs from a major film franchise. We know that visual effects artists, producers, directors, and more are often employees of film studios and companies. That means that they will have a work email under their company's domain. So, if you're a fan of a director, you can likely reach them there through their work email. Snov.io will take any domain like "examplestudio.com" and generate a list of email addresses with an associated confidence level. This indicates how sure they are that it won't get bounced back. How it gets the addresses is pretty clever, but I'll go into that later.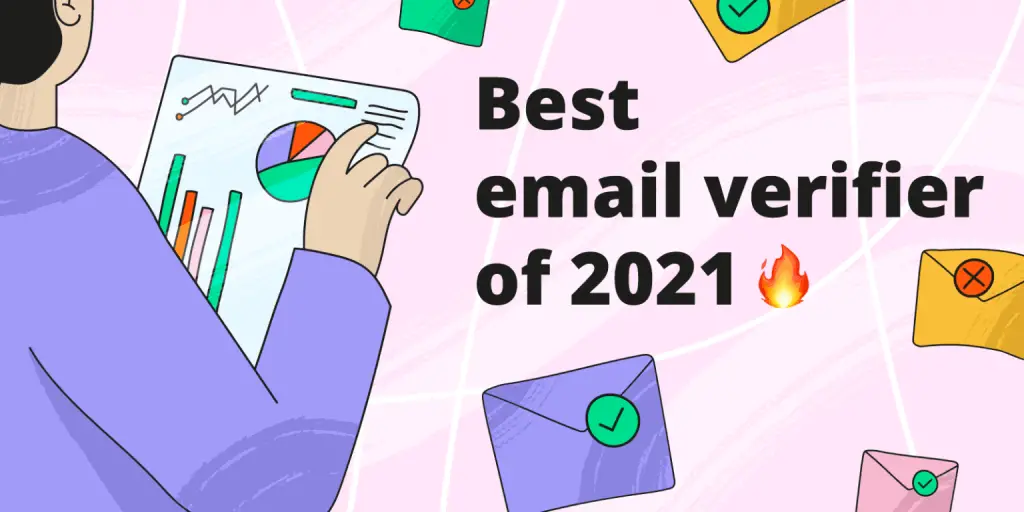 Email Extraction from LinkedIn
LinkedIn is a social network for professionals. But unlike Facebook, many features of the site are locked behind a paywall. That includes the most important feature for the fan mail and TTM hobby: messaging. Snov.io's LI Prospect Finder Chrome browser extension gets around this problem. It circumvents LinkedIn's direct messaging and provides LinkedIn users' email addresses. This information is not available without Snov.io's plugin, which allows you to directly message users. Read more about how to set it up here.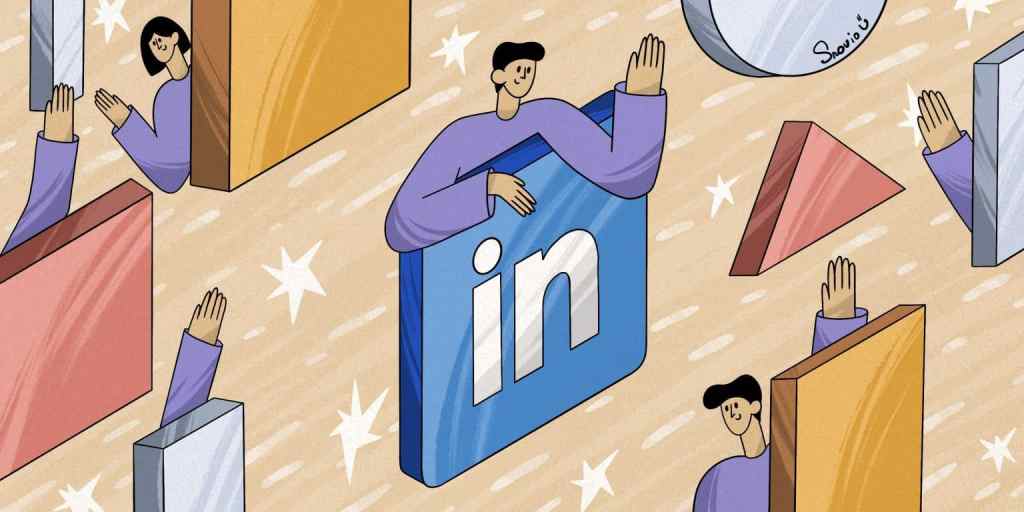 No More Wondering if Your Fan Mail Was Received and Read
There are also inherent advantages to this mode of communication. As we know, it's instantaneous and has helpful features. Instead of wondering if your letter was received, email instantaneously informs you if the message is bounced. Snov.io takes it one step further with it's email tracker. This tool helps you track when your email is opened and links are clicked, reminds you about follow-ups, and lets you schedule emails in Gmail/G Suite to be sent at a later time. Email Tracker also sends you real-time push notifications if your email is opened or a link in the email is clicked.
The closest you could get to this in the past was with read receipts. However, those required the recipient to actively send you a notification. That's not the case with the email tracker. It's 100% passive and unintrusive.
Cold writing celebrities with a proven track record of not responding is simply a waste of time and money. The smartest collectors with the most success use a directed, researched approach. That means doing in a bit of preliminary work to get your request pre-approved. Getting permission via email to send an item for singing will help you avoid wasting your time, money, and resources.
How to Find Emails for Celebrity Agents
Usually you can't just email a celebrity directly. Their personal email addresses are not made public for obvious reasons. However, you can find the next best thing-email addresses for their agents and representatives. Usually it's not too hard to find out which agency represents a celebrity and then to take a step further and find the agency's email. That requires a bit of research and work, but it's free.
IMDb Pro for Email Addresses
The simplest method for finding email addresses for celebrity agents is to use IMDb Pro. It's an incredible resource, but it does have an subscription fee.

IMDb Pro offers the following membership rates:

Individual Monthly – $19.99 (billed monthly)
Individual Annual – $149.99 (billed annually, equivalent to only $12.50/Month. Save 37%!)
Group Plan Monthly – $79.99 (billed monthly, up to 5 members)
IMDb Pro members have access to the following:

Detailed contact and representation information
IMDb page management – add and control Primary Profession, Known For titles, Primary Image and Featured Images
Expanded title database
IMDbPro app – for on the go access
IMDbPro Track – track news for people or titles and receive notifications
Casting service
STARmeter, MOVIEmeter, and COMPANYmeter ranking
Box office information
Daily industry news
Client rosters

If you aren't sure that the service is worth the money, you can get started with a free IMDb Pro trial.
Not convinced yet? Here is everything you need to know about IMDbPro.
More Stories You'll Love!