Norman Reedus has developed a large and devoted fan base due to his talent as an actor and his unique, rugged charm. His role as Daryl Dixon on "The Walking Dead" has made him a fan favorite, and his intense, complex performance on the show has earned him critical acclaim. In addition to his acting skills, Reedus is known for his authenticity and genuine personality.

He often interacts with fans at conventions and events, and is known for his kindness and generosity. Many people are also drawn to Reedus's love of motorcycles and his adventurous spirit, as evidenced by his show "Ride with Norman Reedus." Overall, Reedus has gained a reputation as a talented and likable performer who has a strong connection with his fans.

To help make it easy for Norman Reedus's fans to contact him, the following addresses, emails, and phone numbers have been compiled to give his fans the best and most up-to-date resources for contacting him directly or through his representatives.
How to Contact Norman Reedus
Every day, thousands of people contact the celebrities, athletes, and public figures they admire most. Some want to request donations for charity, some seek new business opportunities, but most just want to send fan mail.

That's because fan mail is a great way to express your support and admiration. Since Norman Reedus is such a huge star, there's no doubt that the Raise of the Dead actor gets his fair share of messages and well wishes.
Unfortunately, Reedus does not have a great track record of responding to fan mail. Don't let that discourage you though. You can still reach out to him by using this simple fan mail template to get started. If you're having trouble expressing yourself, you can also generate a letter with AI! Then just try reaching out via the addresses below. Good luck!
More Ways to Contact Norman Reedus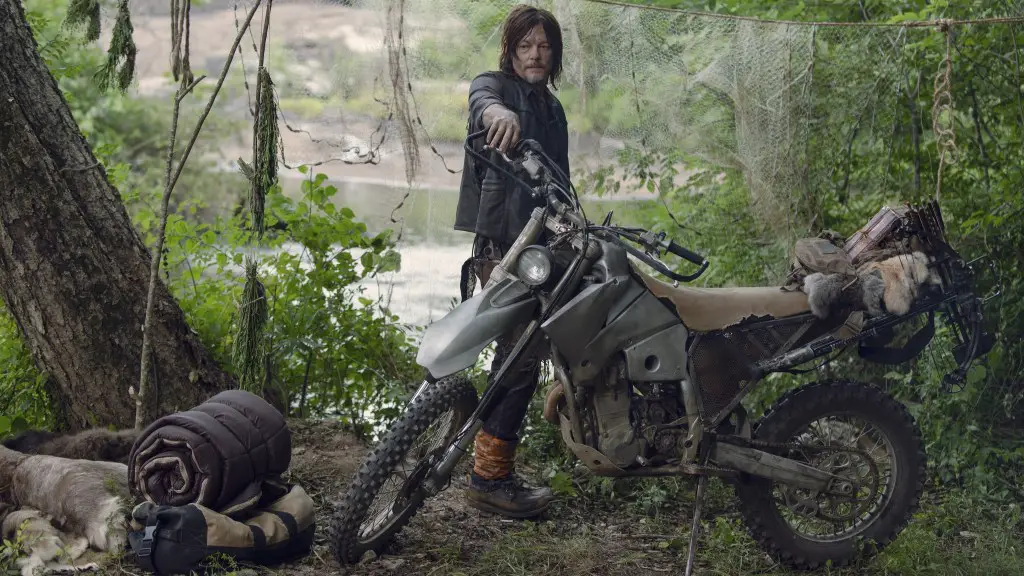 If you still need more email addresses, phone numbers, and mailing addresses in order to reach the Walking Dead actor then look no further. Reedus has more than one agency looking out for his interests. Try reaching him at the following representatives.
Legal Representative
Guild / Union / Association
Jackoway Austen Tyerman Wertheimer Mandelbaum Morris Bernstein Trattner & Klein
1925 Century Park East
22nd Floor
Los Angeles, CA 90067
USA
+1 310 553 0305 phone
310-553-5036 fax

Representative:
Karl R. Austen
kausten@jtwamm.com
SAG-AFTRA
5757 Wilshire Blvd
7th Fl
Los Angeles, CA 90036
USA
855-724-2387 phone

Business Information
Norman Reedus is not only a talented actor, but also a skilled businessman. He owns his own production company BIGBALDHEAD / BBHFILMS.
DM Norman Reedus on Social Media
A lot of fans are more comfortable DMing than they are with sending a letter in the mail or making a phone call. It's a strategy that can work as there are a number of celebrities that have been known to respond to DMs. Try reaching Reedus on his official social media accounts.
About Norman Reedus
Norman Reedus is an American actor and model best known for his role as Daryl Dixon on the AMC television series "The Walking Dead." He was born in Hollywood, Florida on January 6, 1969. Reedus began his career as a model, appearing in campaigns for Prada and Levi's. He later transitioned into acting, making his film debut in the 1997 cult classic "The Boondock Saints."

In addition to "The Walking Dead," Reedus has appeared in numerous films and television shows, including "The Walking Dead: World Beyond," "Blade II," "The Messenger," and "Triple 9." Outside of his acting career, Reedus is known for his love of motorcycles and has his own television show, "Ride with Norman Reedus," in which he travels around the world exploring different cultures and their motorcycles.
FAQs
Who is Norman Reedus's manager?
Norman Reedus's agent is CAA's Tracy Brennan. You can contact Tracy at tbrennan@caa.com.
What is Norman Reedus's fan mail address?
You can write to Norman Reedus via CAA at:
2000 Avenue of the Stars
Los Angeles, CA 90067
USA
Get Updated Celebrity Contact Info First!
Sign up for the Tales From The Collection newsletter and be the first to know when new contact info is added for celebrities like Haley Lu Richardson, Joey King, and Brad Pitt!