Millie Bobby Brown is best known for her role as Eleven on Netflix's popular series Stranger Things. Her role on the show and hit movies like Enola Holms have earned Millie a dedicated fan base the world over.
It's no surprise that not only her fans want to contact her, but charities and companies in search of business opportunities also want to get in touch with her. To help make that possible, the following addresses, emails, and phone numbers have been compiled to give Millie Bobby Brown's fans the best and most up-to-date resources for contacting her directly or through his representatives.
How to Send Millie Bobby Brown Fan Mail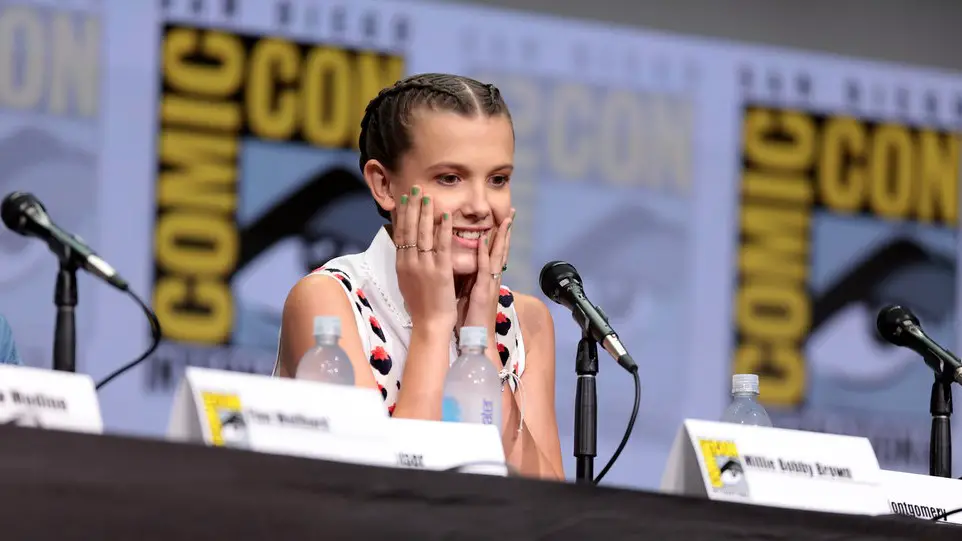 Every day, thousands of people contact the celebrities, athletes, and public figures they admire most. Some want to request donations for charity, some seek new business opportunities, but most just want to send fan mail.

That's because fan mail is a great way to express your support and admiration. Because Millie Bobby Brown is so well-loved by her fans, the "Godzilla" actor gets her fair share of messages from fans.
While Millie isn't one of the top celebrities that respond to fan mail, that doesn't mean that it's impossible to get a response. One of the best ways to contact celebrities is through their talent agencies. Try writing to WME or IMG Models and they may pass on your mail!
Meet Millie Bobby Brown in Person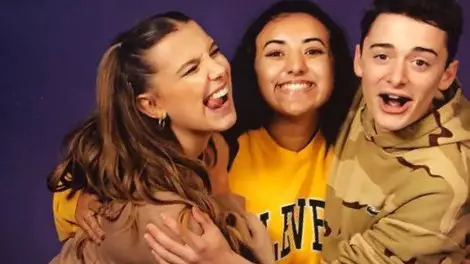 Like Millie's "Stranger Things" co-stars, she is a regular guest at pop culture and comic conventions! That means there is a high likelihood that she will be making an appearance near you at some point in the near future.

Comic cons offer an incredible opportunity for meet and greets where you can get up close and personal with your favorite celebrities. Typically you can choose to do photo ops or autograph signings, or both! For the most face-time with celebrity guests, you'll undoubtedly want to go for the autograph where you can usually expect to have about a minute to converse with the celebrity as they try and get through a long line of attendees.
More Ways to Contact Millie Bobby Brown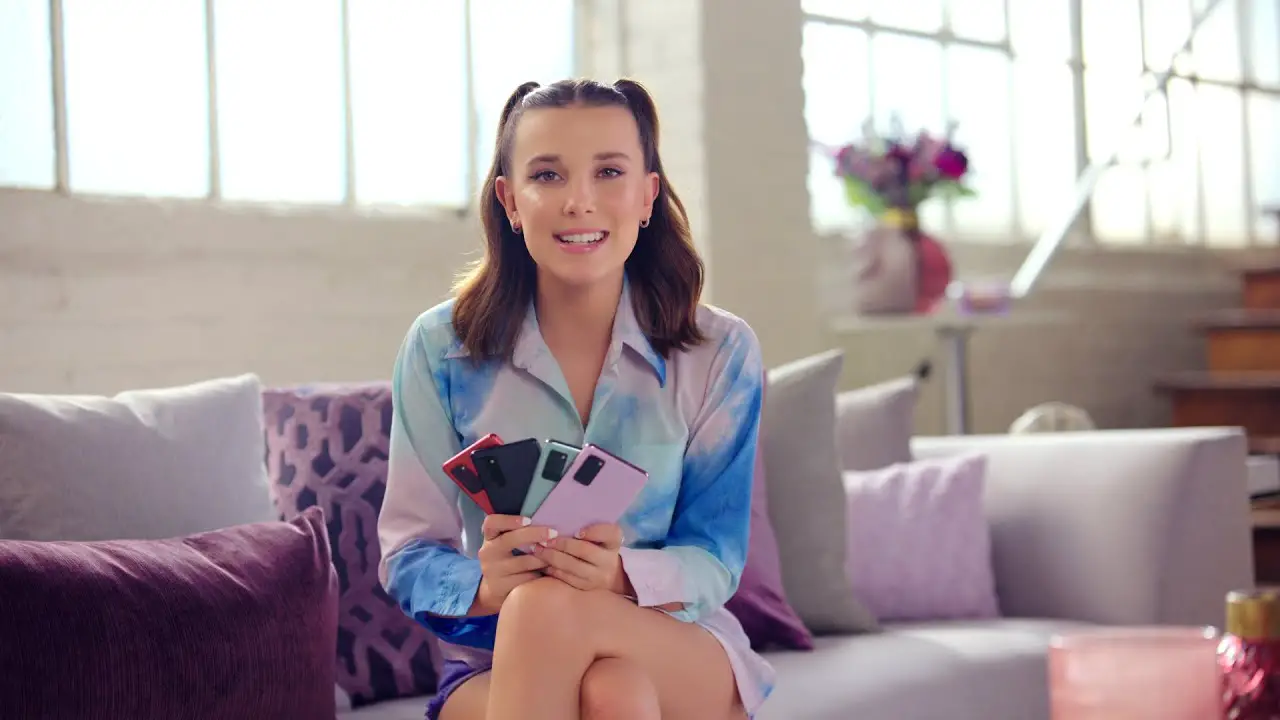 If you still need more email addresses, phone numbers, and mailing addresses in order to reach the Stranger Things actress then look no further. Millie has had a very successful career so far and therefore has a lot of managers and agencies looking out for her interests. Here are some of her representatives, including her publicist and legal representatives, that you can also try reaching out to.
Publicist
Legal Representative
Talent Agent Personal Appearance
Shelter PR
Phone: +1 310 858 2030
Email:

[email protected]



Representatives:
Cara Tripicchio

Jenny Tversky
45 W 21st Street
Suite 404
New York, NY 10010
USA
+1 646 844 1008
Email:

[email protected]

Hansen, Jacobson, Teller, Hoberman, Newman, Warren, Richman, Rush, Kaller, Gellman, Meigs & Fox
Phone: +1 310 271 8777
Fax: +1 310 271 8310
450 N Roxbury Dr
8th Fl
Beverly Hills, CA 90210
USA

Representatives:
Huy Nguyen
Phone: 310-248-3172

Steve Warren
Phone: +1 310 248 3120
Email:

[email protected]

William Morris Endeavor (WME) Entertainment
9601 Wilshire Blvd
Beverly Hills, CA 90210
USA
Phone: +1 310 285 9000

Representative:
Mike Rosenfeld
DM Millie Bobby Brown on Social Media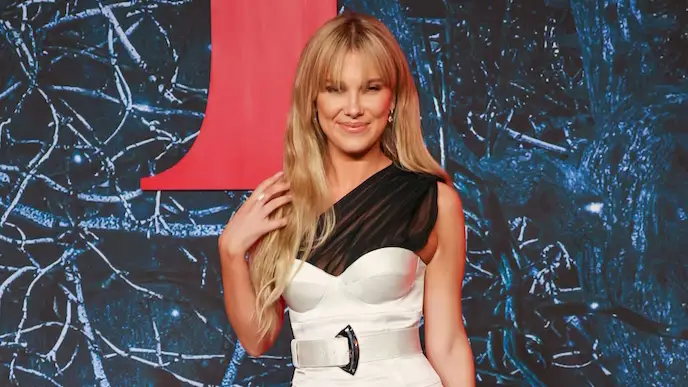 A lot of fans are more comfortable DMing than they are with sending a letter in the mail or making a phone call. It's a strategy that can work as there are a number of celebrities that have been known to respond to DMs. Try contacting her directly by DMing her on the social media services below.
Write to Millie Bobby Brown on a Film or TV Set
For those who want to contact Millie directly, this idea might honestly be your best chance. Sending fan mail to actors at the venues they will be performing at is known as via venue fan mail.

Having success by sending fan mail via venue is just a matter of proper timing and doing a little research. First, look at Millie Bobby Brown's IMDb page and see what she's working on that's currently in production. Then do a little bit of research to find out where the production office for that particular film is. Finally, simply send your letter during the production window following these easy steps. With any luck, management at the production office will pass on your letter!
About Millie Bobby Brown
Millie Bobby Brown is an actor best known for her role as Eleven in Stranger Things. She has also appeared in Godzilla: King of the Monsters. Brown was born in Spain and raised in England.

She began her acting career at a young age, appearing in several commercials and short films. In 2016, she landed the role of Eleven in Stranger Things, which became a breakout hit. Brown has received critical acclaim for her performance, winning several awards.
FAQs
Who is Millie Bobby Brown's manager?
Millie Bobby Brown's agent is Luiz Mattos of IMG Models. You can contact her by email at [email protected]
What is Millie Bobby Brown's fan mail address?
You can write to Millie Bobby Brown via her agency WME at:
9601 Wilshire Blvd
Beverly Hills, CA 90210
USA
Get Updated Celebrity Contact Info First!
Sign up for the Tales From The Collection newsletter and be the first to know when celebrities like new contact info is added for celebrities like Johnny Depp, MrBeast, and Taylor Swift!