Noah Schnapp is popular for his outstanding performances on the hit Netflix series "Stranger Things" as Will Byers, which has a huge following around the world. His portrayal of the character, who goes through a traumatic experience in the "Upside Down," has won critical acclaim and a dedicated fan base.
In addition, Schnapp's philanthropic work promoting anti-bullying initiatives and helping children with serious illnesses has earned him widespread respect and admiration, making him not only a talented actor but also a role model for many.
To help make it easy for Noah Schnapp's fans to contact him, the following addresses, emails, and phone numbers have been compiled to give his fans the best and most up-to-date resources for contacting him directly or through his representatives.
How to Contact Noah Schnapp
Every day, thousands of people contact the celebrities, athletes, and public figures they admire most. Some want to request donations for charity, some seek new business opportunities, but most just want to send fan mail.
That's because fan mail is a great way to express your support and admiration. Since Noah Schnapp is such a huge star, there's no doubt that the Bridge of Spies actor gets his fair share of messages and well wishes.
Noah Schnapp does have some history of responding to fan mail. You can reach out to him by using this simple fan mail template to get started. If you're having trouble expressing yourself, you can also generate a letter with AI! Then just try reaching out via the addresses below. Good luck!
More Ways to Contact Noah Schnapp
If you still need more email addresses, phone numbers, and mailing addresses in order to reach the Stranger Things actor then look no further. Schnapp has more than one agency looking out for his interests. Try reaching him at the following representatives.
DM Noah Schnapp on Social Media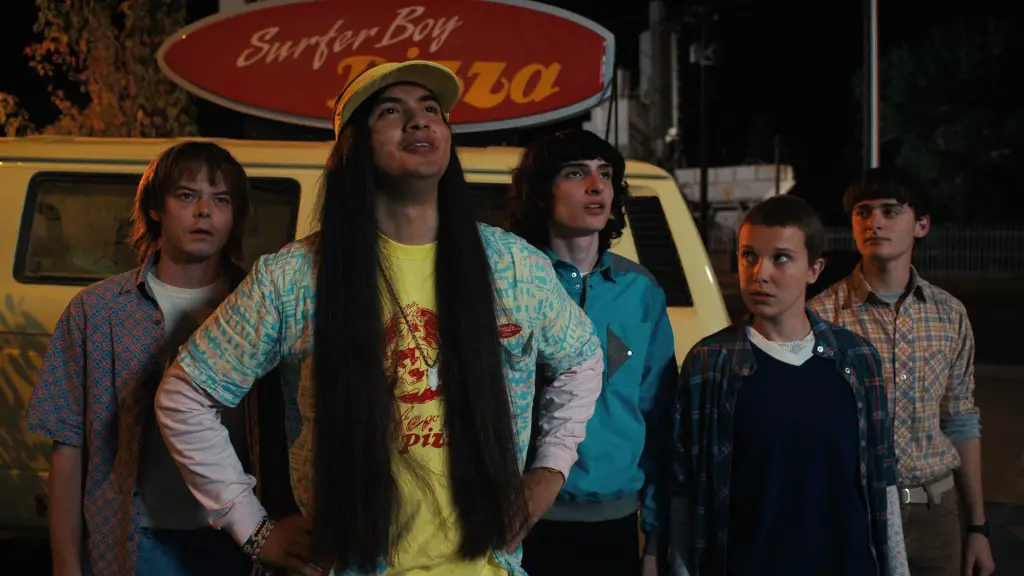 A lot of fans are more comfortable DMing than they are with sending a letter in the mail or making a phone call. It's a strategy that can work as there are a number of celebrities that have been known to respond to DMs. Try reaching Schnapp on his official social media accounts.
About Noah Schnapp
Noah Schnapp is a young American actor best known for his role as Will Byers in the popular Netflix series "Stranger Things. Born on October 3, 2004, in Scarsdale, New York, Noah Schnapp grew up in a loving family alongside his older twin siblings, Chloe and Danielle.
From an early age, Schnapp showed a keen interest in acting and began performing in local theater productions. He attended Scarsdale Middle School and later went on to study at the Westchester Hebrew High School. Throughout his school years, Schnapp balanced his studies with his acting career, never letting his passion for the arts waver.
In 2015, Schnapp landed his breakthrough role in the Netflix series "Stranger Things". He was cast as Will Byers, a young boy who mysteriously disappears, setting off a chain of events in a small Indiana town. The show quickly became a phenomenon, and Schnapp's performance was praised by both fans and critics alike. His portrayal of a boy who has been traumatized by his experiences in the "Upside Down" was widely lauded as one of the best performances on television.
Schnapp's success on "Stranger Things" led to a number of other acting opportunities. In 2017, he appeared in the film "We Only Know So Much," playing the role of Otis Copeland. He also voiced the character of Charlie Brown in the 2015 animated film "The Peanuts Movie". In addition, Schnapp has appeared in a number of commercials, including one for M&M's that aired during the Super Bowl.
Schnapp is also an active philanthropist and has used his platform to raise awareness for various causes. He has been a vocal advocate for anti-bullying initiatives and has worked with organizations like Stomp Out Bullying to promote kindness and respect in schools. In addition, Schnapp has worked with charities like the Starlight Children's Foundation and the Make-A-Wish Foundation to help children with serious illnesses.
Despite his young age, Noah Schnapp has achieved a great deal of success in his career and has become a role model for many young actors. He has been nominated for several awards, including a Screen Actors Guild Award for his role in "Stranger Things". Schnapp's talent, hard work, and dedication to making a positive impact on the world have made him one of the most promising young actors in Hollywood today.
FAQs
Who is Noah Schnapp's manager?
Noah Schnapp's agent is CAA's Benji Bar-David. You can contact Schnapp via his agent at benji.bardavid@caa.com.
What is Noah Schnapp's fan mail address?
You can write to Noah Schnapp via CAA at:
2000 Avenue of the Stars
Los Angeles, CA 90067
USA
What is Noah Schnapp's phone number?
While Noah Schnapp's personal phone number is not public information, you can reach him by phone through his representatives by calling CAA at 424-288-2000.
What is Noah Schnapp's email address?
You can send Noah Schnapp an email via CAA at info@caa.com.
Get Updated Celebrity Contact Info First!
Sign up for the Tales From The Collection newsletter and be the first to know when new contact info is added for celebrities like Millie Bobby Brown, Maya Hawke, and Sadie Sink!