Maya Hawke has a dedicated following and loyal fan base. Her acting performances have been well-received by audiences and critics, earning her award nominations and wins. Furthermore, Her portrayal of Robin in the Netflix series Stranger Things, in particular, has been praised for its complexity and nuance.
Hawke also has a unique and captivating presence on social media, where she shares a mix of personal and professional content. This allows her fans to get a glimpse into her life, personality and interests, making them feel more connected to her.
Her music career also plays a role in her fan base, her fans are attracted to her unique voice and style of music which is quite different from her acting career.
It's therefore no surprise that businesses, charities, and fans alike, all want to contact her. To help make that possible, the following addresses, emails, and phone numbers have been compiled to give Maya Hawke fans the best and most up-to-date resources for contacting her directly or through her representatives.
How to Contact Maya Hawke
Every day, thousands of people contact the celebrities, athletes, and public figures they admire most. Some want to request donations for charity, some seek new business opportunities, but most want to send fan mail.

That's because fan mail is a great way to express your support and admiration. Since Maya Hawke is only gaining popularity, there's no doubt that the popular actress gets her fair share of messages and well wishes.
Maya Hawke doesn't have a strong history of responding to fan mail, but does frequently engage with fans and is known to sell autographs on her official site. Don't let that stop you though! You can write to the Maestro actress by using this simple fan mail template. If you're having trouble expressing yourself, you can also generate a letter with AI! Then try reaching out via the addresses below. Good luck!
Record Label
Fan Mail
Mom + Pop Music
1140 Broadway
New York, NY 10001
USA
93 4TH Ave.
P.O. Box # 1310
New York, NY 10276
USA
More Ways to Contact Maya Hawke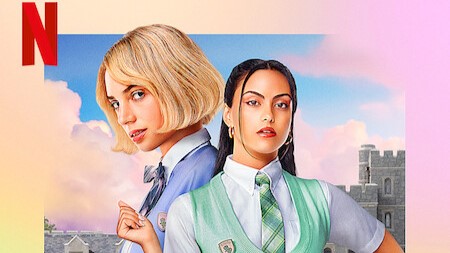 If you still need more email addresses, phone numbers, and mailing addresses in order to reach the Wildcat actress, then look no further. You can reach out to Hawke via her representatives.
DM Maya Hawke on Social Media
A lot of fans are more comfortable DMing than they are with sending a letter in the mail or making a phone call. It's a strategy that can work as there are a number of celebrities that have been known to respond to DMs. Try reaching Hawke on her official social media accounts.
About Maya Hawke
Maya Ray Thurman Hawke is an American actress, model, and singer. She is the daughter of actors Ethan Hawke and Uma Thurman and made her acting debut as Jo March in the 2017 BBC adaptation of Little Women. She later gained fame for her role as Robin in the Netflix series Stranger Things. In addition to her acting career, Hawke is also a musician and has released her own music.
Hawke was born in New York City and is the elder of her parents' two children together. She has a brother, Levon and several half-sisters from her parents' other relationships. She is also a great-great-grandniece of playwright Tennessee Williams and granddaughter of Buddhist scholar Robert A. F. Thurman and model Nena von Schlebrügge.
She has received several award nominations and wins for her performances, and has active social media presence on sites such as Facebook, Instagram, Twitter, and YouTube. Hawke has also released her own music and has an official newsletter that she uses to keep in touch with her fans.
FAQs
Who is Maya Hawke's manager?
Maya Hawke's manager is Andrea Weintraub of CAA. You can email Hawke via Weintraub at
andrea.weintraub@caa.com.
What is Maya Hawke's fan mail address?
You can write to Maya Hawke via her official fan mail address at:
93 4TH Ave.
P.O. Box # 1310
New York, NY 10276
USA
Get Updated Celebrity Contact Info First!
Sign up for the Tales From The Collection newsletter and be the first to know when new contact info is added for celebrities like Hugh Jackman, Millie Bobby Brown, and MrBeast!