Ethan Hawke is set to direct his daughter Maya Hawke alongside Liam Neeson in "Wildcat". They are set to begin production on the upcoming film in early January. The movie will center around American novelist Mary Flannery O'Connor.

This is not the first time that the father/daughter duo have teamed up on a production. Maya played Annie Brown on an episode of Ethan's 2020 TV mini-series The Good Lord Bird. Ethan was both the star and creator of that show. Now that he is

Production is set to run from 10 January to 11 February with filming expected to take place in  Louisville, KY.
Movie Synopsys
Not too many people know who Flannery O'Connor  (March 25, 1925 – August 3, 1964) is anymore but those who do embrace her as one of the finest American writers of the 20th century. O'Connor's reputation stands on an impressive but severely limited body of work.

Over the course of her short life—O'Connor died at the age of 39— she produced 32 stories and two novels, all in what was called the Southern Gothic style. That all of it is first-rate is universally acknowledged by critics, with some stories and at least one novel being considered a masterpiece.

But O'Connor's life was hardly adventurous and her greatest accomplishments were achieved by diligently writing and rewriting her texts, honing them into precise and often brutal depictions of genuinely upsetting forms of behavior.
Casting for "Wildcat"
Those interested in acting on the exciting new project should get in contact with Casting Director Angela Boehm of Angela Boehm Casting at info@angelaboehmcasting.com. Others who are interested in working on the upcoming production as part of the film crew should direct their inquiries to wildcatfilmcrewresumes@gmail.com.
"Wildcat" Casting Call
Angela Boehm Casting put out the following casting call for a male stand-in. Here are the details and how to apply for the role.
~ Seeking Additional Male Stand-In for Ethan Hawke's 'Wildcat' ~
AngelaBoehmCasting is now casting for Ethan Hawke's 'Wildcat'! We are currently seeking an additional Male Stand-in for one of the main actors.
Role:
Stand-In:
Age: 18-23
Gender: Male
Ethnicity: Caucasian
Height: 5'10" – 6'0″
Weight: 200lbs – 220 lbs
Filming Dates:
-January 10th – 11th (must be available for these days with full-day availability and no time restrictions – PLEASE DO NOT SUBMIT IF YOU ARE NOT AVAILABLE FOR ALL DAYS)
-Please list if you have a flexible schedule
Filming Locations:
Louisville, KY/surrounding areas
Pay:
$120/8
Meaning you are guaranteed $120, even if you work less than 8 hours.
To Submit:
If you are available for these days, please register by following the link below:
https://airtable.com/shrLHotwVcQVzWxUX
You may submit for both Stand-In Roles and Background roles if you wish.
PLEASE NOTE: THIS IS JUST A SUBMISSION. IF YOU ARE BOOKED, WE WILL REACH OUT TO YOU.
Please share this post with anyone who you may know who fits the role, thank you again!
Kind regards,
Angela Boehm Casting Team
"Wildcat" Cast and Crew
Director: Ethan Hawke
Ethan Hawke is an American actor, writer, and director who has had a successful career in film, television, and theater. He was born on November 6, 1970, in Austin, Texas, and grew up in New York City. He began acting at a young age and made his film debut in the 1985 drama "Explorers."
Hawke has appeared in a wide range of films, including "Dead Poets Society," "Training Day," "Before Sunrise," "Gattaca," and "Boyhood." He has also had a successful stage career, appearing in productions of "Henry IV" and "Macbeth" on Broadway. In addition to acting, Hawke has also directed films, such as "Chelsea Walls" and "Blaze," and has written several novels and screenplays.
Hawke has been nominated for several awards throughout his career, including four Academy Award nominations. In addition to his acting and directing career, Hawke is also known for his activism and philanthropic work.
Hawke has three children, including his daughter Maya Hawke.

Cast: Maya Hawke
Maya Ray Thurman Hawke is an American actress and model best known for her roles in the television series "Stranger Things" and the film "Once Upon a Time in Hollywood".
Hawke was born on July 8, 1998, in New York City, New York, United States. She is the daughter of actress Uma Thurman and actor Ethan Hawke. She grew up in New York City and attended the Lycée Français de New York, a French international school.
Hawke began her acting career in 2017 with a role in the BBC miniseries "Little Women". In the same year, she also made her film debut in the critically acclaimed drama "Ladybird, Ladybird".
In 2019, Hawke gained widespread fame for her role as Robin Buckley in the popular Netflix series "Stranger Things". She received critical acclaim for her performance and was nominated for a Screen Actors Guild Award for Outstanding Performance by an Ensemble in a Drama Series.
In addition to her acting career, Hawke is also a successful model and has walked runway shows for prominent fashion brands such as Calvin Klein and Prada.
Outside of acting and modeling, Hawke is also a singer and musician. She released her debut EP "Blush" in 2020, which received positive reviews from critics.
Overall, Hawke is a talented and versatile performer who has quickly made a name for herself in the entertainment industry.
Cast: Liam Neeson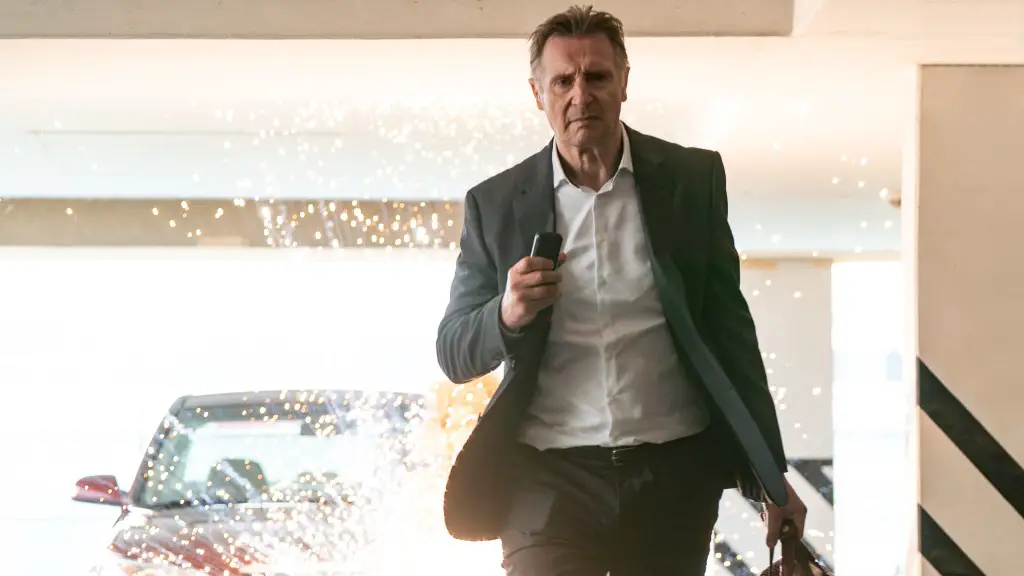 Liam Neeson is an Irish actor who has had a successful career in Hollywood for over four decades. He was born on June 7, 1952, in Ballymena, Northern Ireland, and grew up in a Catholic household. He received his education at St. Patrick's College in County Antrim, Northern Ireland, and later studied at the Guildhall School of Music and Drama in London.
Neeson began his acting career in the 1970s, performing in theater productions in Ireland and the United Kingdom. He made his film debut in the 1977 film "Pilgrim's Progress," and went on to appear in a number of British and Irish films throughout the 1980s.
In the 1990s, Neeson's career took off when he landed leading roles in major Hollywood films, including "Schindler's List," "Michael Collins," and "Star Wars: Episode I – The Phantom Menace." He received critical acclaim for his performances in these films, and his talent and versatility as an actor were recognized by audiences and critics alike.
Throughout his career, Neeson has appeared in a variety of film genres, including drama, action, and comedy. Some of his other notable film credits include "Gangs of New York," "Love Actually," "Taken," "The Grey," and "The Commuter."
In addition to his acting career, Neeson has also been involved in charitable causes, including efforts to raise awareness about human trafficking and support for organizations working to combat the problem.
Liam Neeson is widely regarded as one of the most talented and respected actors of his generation, and he continues to be a prominent figure in the film industry.
Assistant Director (1AD): S.B. Weathersby
S.B. Weathersby is a renowned film and television director known for his innovative and visually stunning works. Born and raised in Los Angeles, Weathersby developed a passion for storytelling and visual media at a young age. He attended the University of Southern California's School of Cinematic Arts, where he received a degree in film production.
After graduation, Weathersby began his career as a production assistant on various television shows and films. He quickly worked his way up the ranks, eventually becoming a director on popular shows such as "Grey's Anatomy," "The Walking Dead," and "Mad Men."
In 2013, Weathersby made his feature film directorial debut with the critically acclaimed drama "The Last Goodbye." The film, which explored the complexities of grief and loss, garnered numerous accolades and established Weathersby as a promising new voice in the industry.
Since then, Weathersby has continued to create memorable and impactful films and television shows. His most recent project, the science fiction thriller "Echo," has garnered widespread acclaim for its thought-provoking themes and stunning visual effects.
In addition to his work as a director, Weathersby is also known for his commitment to diversity and representation in the entertainment industry. He frequently works with diverse casts and crews, and is a vocal advocate for increasing opportunities for underrepresented groups in the film and television industry.
Overall, S.B. Weathersby's career is defined by his unique vision, technical expertise, and dedication to telling meaningful and powerful stories. His work has earned him numerous awards and accolades, and he continues to be a leading force in the world of film and television.
Producer: Jon Erwin
Producer Jon Erwin is known for his previous work on Moms' Night Out (2014),  I Can Only Imagine (2018), and I Still Believe (2020). The latter won the GMA Dove Award for Inspirational Film of the Year. That comes as no surprise as Jon and his brother Andrew Erwin are known for directing films focused on unique stories of redemption, faith, and triumph of the human spirit.