A unique blend of talent, charisma, and authenticity has propelled Harry Styles to worldwide fame. His captivating performances and distinct vocal style, coupled with his ability to seamlessly transition between different artistic mediums, have made him a versatile and appealing figure in the entertainment industry.
Moreover, his daring fashion choices and advocacy for gender-fluidity have positioned him as a progressive role model, while his philanthropic efforts further endear him to fans. In essence, it is this combination of artistic prowess, personal style, and genuine character that has resonated with audiences and solidified his global popularity.
To help make getting in touch with him possible, the following addresses, emails, and phone numbers have been compiled to give Harry Styles' fans the best and most up-to-date resources for contacting him directly or through his representatives.
Harry Styles Contact Information Quick Reference
Harry Styles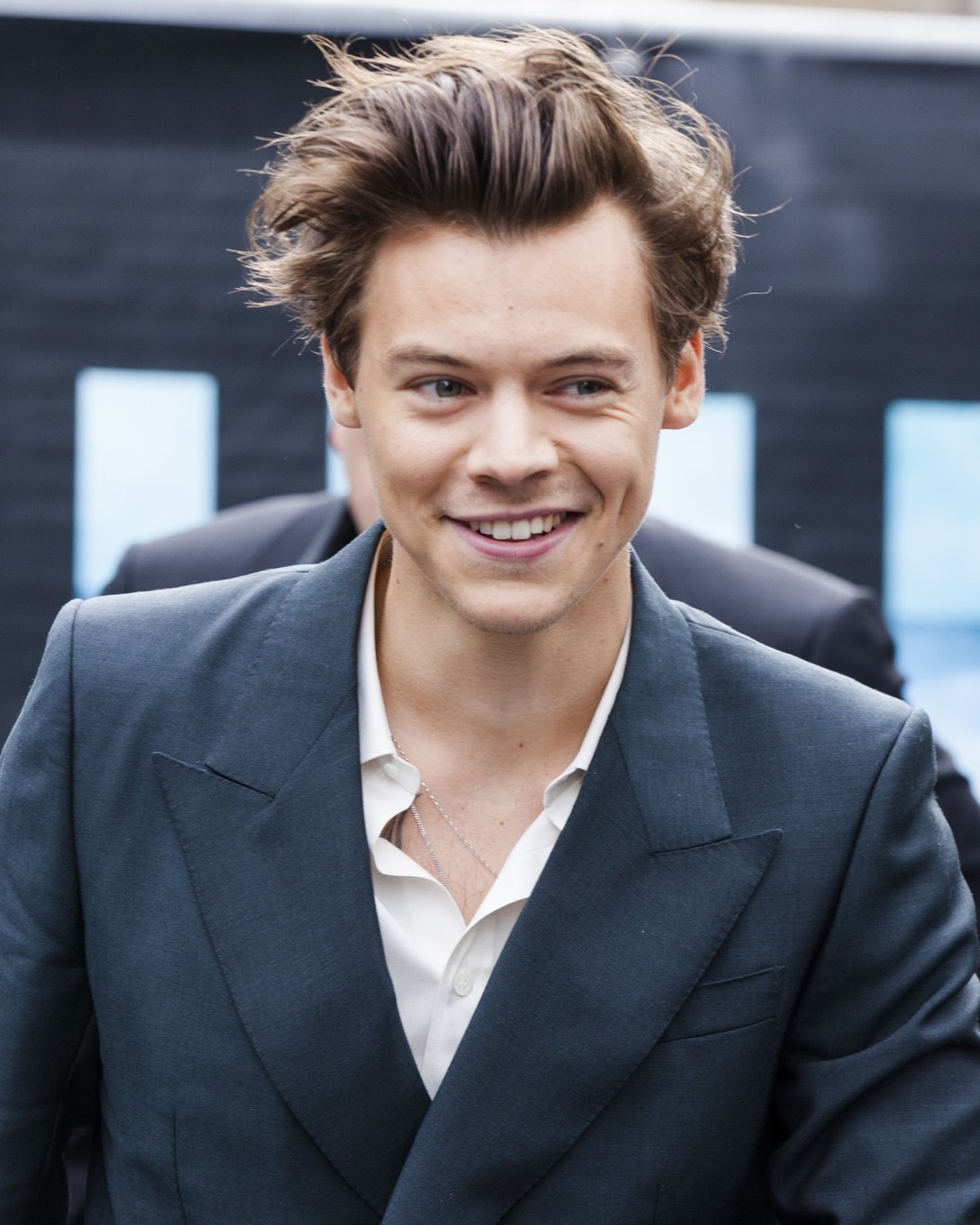 Singer, Songwriter, Actor
Harry Styles is an English singer, songwriter, and actor who first gained fame as a member of the globally successful boy band, One Direction. Since embarking on a solo career, he has continued to captivate audiences with his unique sound, bold fashion choices, and charismatic stage presence, making him a prominent figure in the entertainment industry.
Born: February 1, 1994
Birthplace:
Redditch, Worcestershire, United Kingdom
Represented by: Creative Artists Agency (CAA)
Address:
c/o Creative Artists Agency (CAA)
2000 Avenue of the Stars

Los Angeles
CA
,
90067
Phone:
+1 424 288 2000
Fax:
+1 424 288 2900
Email:
info@caa.com
POC:
Alex Mebed of Creative Artists Agency (CAA)
Signature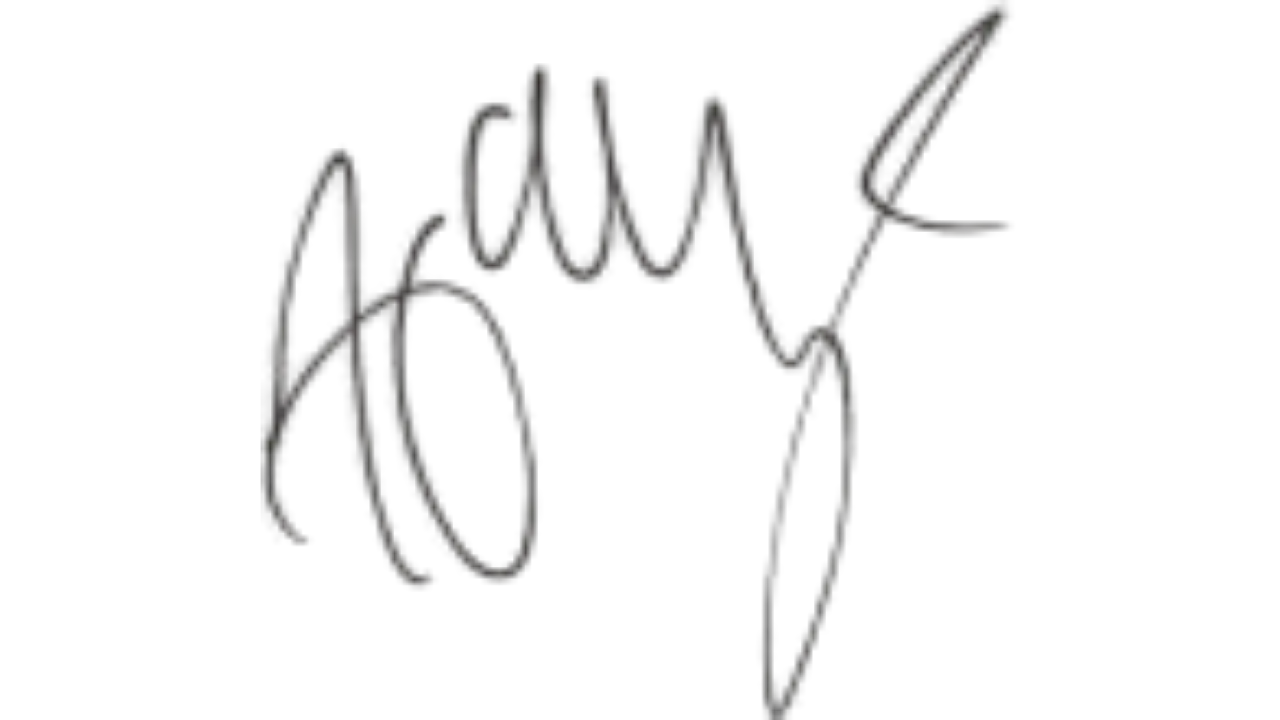 Does  Harry Styles Respond to Fan Mail?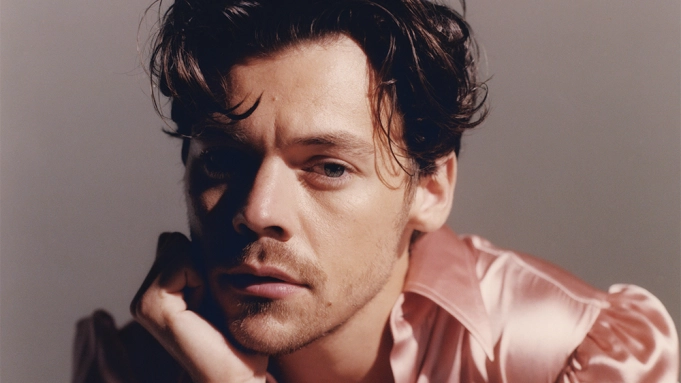 Harry Styles is not one of the top celebrities known for responding to fan mail. In fact, there's little evidence that he's very good at responding to his fan mail at all. While he doesn't have a proven track record and may not personally respond you may at the very least get a reply from one of his direct representatives.

With millions of fans and a meteoric rise to stardom, it's no surprise that he can't keep up with his fan mail. He may have very well been overwhelmed from the very beginning. If you would like to try and contact him, but are having trouble expressing yourself, try our fan mail template to get started or generate one with AI! Then just try reaching out via the addresses below.
Talent Agency [Address, Phone Number, & Contact Info]
Harry Styles is represented by Creative Artists Agency (CAA). CAA's main office is in LA, which is also where Styles is based. Therefore, reaching out to the  "Sign of the Times" artist there would be a great first place to start.
Write Harry Styles via Movie Sets and Concerts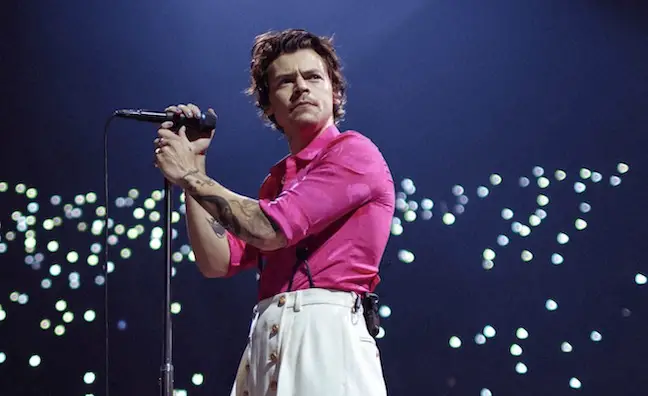 For those who want to contact  Harry Styles directly, this idea might honestly be your best chance. Sending fan mail to actors and musicians at the venues they will be performing at is known as via venue fan mail. In fact, many signers are happy to respond to fans this way. More often than not, if hard-to-contact celebrities are going to respond to fan mail, it's likely going to be when he's on a film set.
Sending fan mail via venue is just a matter of having proper timing and doing a little bit of research. First, look at Harry Styles's IMDb page and see what he's working on that's currently in production. Then do a little bit of research to find out where the production office for that particular film is. Alternatively, you can look for the address of an arena where he will be performing at. Finally, simply send your letter during the production window or a week prior to the concert. With any luck, management at the production office will pass on your letter!
 Harry's Publisher and Publicist [Address, Phone Number, & Contact Info]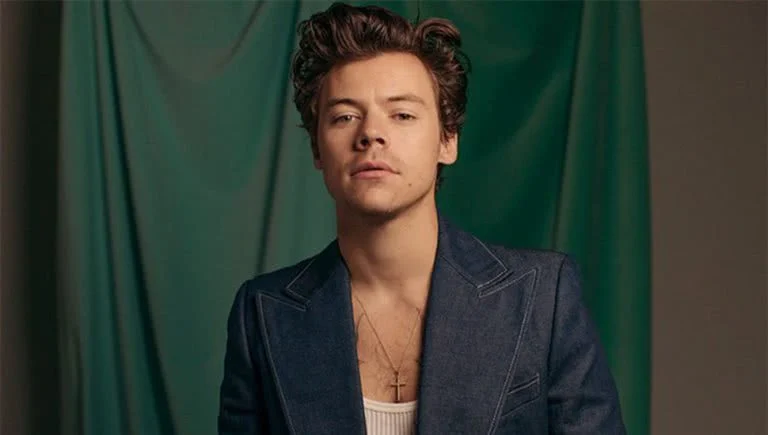 Harry Styles is a world-renowned pop singer, songwriter, and musician. As such, he has a lot of agents and representatives that help him handle his business. Those include his managers at his record label or his legal representatives. It's perfectly acceptable to send mail to these businesses as they often have the ability to forward the message that they receive directly to their clients.
Record label
Record label
Record label
Columbia Records UK
Sony Music Entertainment
9 Derry Street
London, W8 5HY
United Kingdom
Universal Music Publishing Group
1904 Adelicia Street
Nashville, TN 37212
USA
Sony Music Entertainment France
52/54 rue de Chateaudun
75432 Paris Cedex 09
France
Send Harry Styles a DM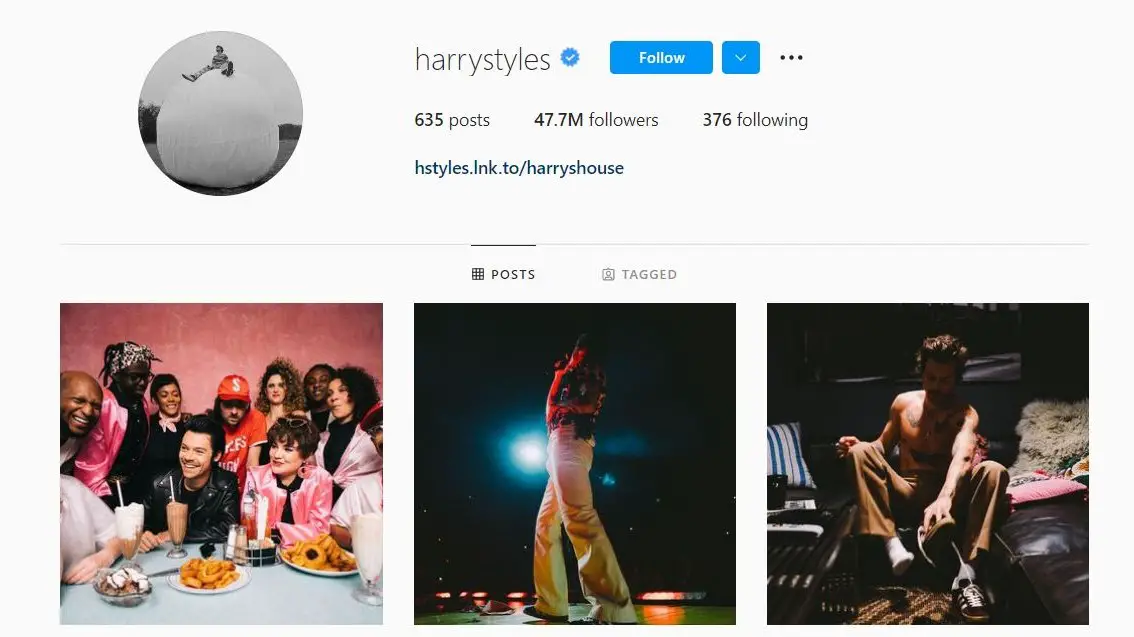 Some celebrities do in fact respond to DMs from fans. Since Harry is so well known for his online presence, it's natural that many fans would want to contact him by sending a message. Give it a shot by DM'ing Harry through one of his social media accounts. The following are his official social media accounts.
Additional Ways to Contact  Harry Styles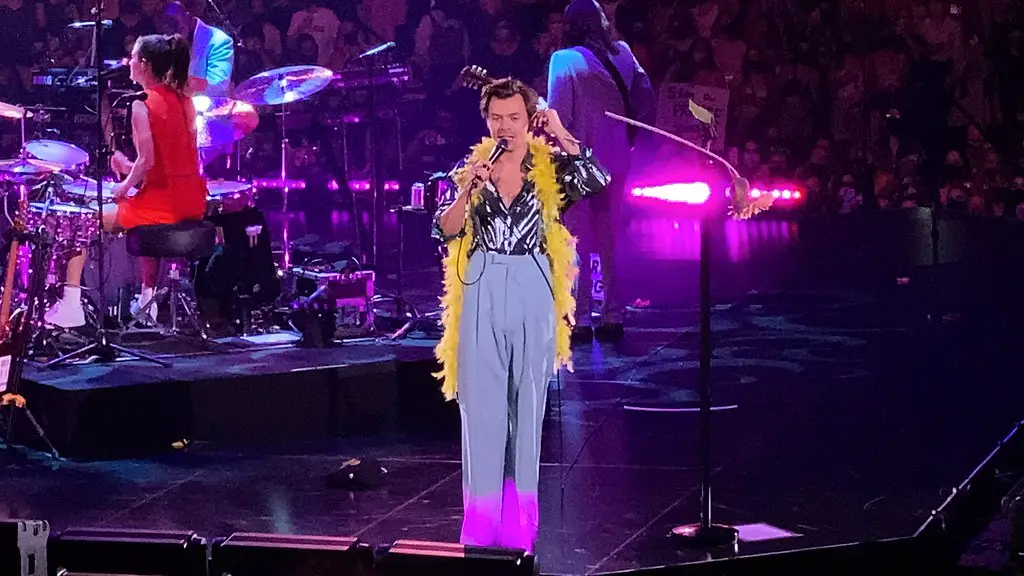 If you still need more ways to contact Harry Styles, here are a few more methods. Some celebrities respond to DMs, so you could try sending him a message on Twitter. Otherwise, you can also reach out to Sony Music's offices in Germany and France which also represent Harry's music interests.
Management
Record label
Sony Music Entertainment Germany GmbH
Bülowstr. 80
10783 Berlin
Germany
Sony Music Entertainment France
52/54 rue de Chateaudun
75432 Paris Cedex 09
France
About Harry Styles
Harry Styles, born on February 1, 1994, in Redditch, Worcestershire, England, is a multi-talented singer, songwriter, actor, and fashion icon who has captivated audiences worldwide with his charisma, distinctive voice, and unique sense of style.
Styles' career began with his audition for the British reality television singing competition, The X Factor, in 2010. Although he initially auditioned as a solo artist, he was later grouped with four other contestants to form the globally successful boyband, One Direction. The band's debut album, "Up All Night" (2011), became an instant hit and topped charts in various countries, marking the beginning of their meteoric rise to fame. They went on to release four more albums and embark on several world tours before going on an indefinite hiatus in 2016.
In 2017, Styles released his self-titled debut solo album, which showcased his mature sound and musical versatility. The album's lead single, "Sign of the Times," topped the UK charts and received critical acclaim. His second album, "Fine Line" (2019), further solidified his status as a solo artist, with songs like "Watermelon Sugar" and "Adore You" becoming fan favorites and chart-toppers.
In addition to his musical endeavors, Styles has made a name for himself in the film industry. He made his acting debut in Christopher Nolan's World War II epic, "Dunkirk" (2017), receiving praise for his performance. Styles is set to appear in upcoming films like "Don't Worry, Darling," directed by Olivia Wilde, and "My Policeman," an adaptation of the novel by Bethan Roberts.
As a fashion icon, Styles has garnered attention for his daring and gender-fluid style choices. He has graced the covers of prestigious magazines like Vogue, becoming the first man to appear solo on the cover of the American edition. He has also worked with renowned fashion brands like Gucci, often donning their creations for photoshoots and red-carpet events.
Harry Styles' commitment to philanthropy and social causes is another aspect of his multifaceted persona. He has been involved in various charitable endeavors, supporting organizations such as UNICEF, Trekstock, and the Little Princess Trust.
With his continued success in music, acting, and fashion, as well as his dedication to social causes, Harry Styles remains a shining example of a modern-day Renaissance man, inspiring fans and admirers worldwide.
FAQs
Who is Harry Styles' manager?
Harry Styles' agent is CAA's Alex Mebed. You can contact Isaac via his agent at alex.mebed@caa.com.
What is Harry Styles' fan mail address?
You can write to Harry Styles via CAA at:
2000 Avenue of the Stars
Los Angeles, CA 90067
USA
What is Harry Styles' phone number?
While Harry Styles' personal phone number is not public information, you can reach him by phone through his representatives by calling CAA at +1 424 288 2000.
What is Harry Styles' email address?
You can send Harry Styles an email via CAA at info@caa.com.
Where does Harry Styles Live?
Harry currently lives in London, England, in a luxury apartment overlooking Hyde Park. Harry's apartment is reported to be worth over $8 million, and it features an indoor swimming pool, a private elevator, and a rooftop terrace. Harry is often seen out and about in London, usually with friends or family.

He is also a regular at various fashion shows and red-carpet events. Harry's popularity shows no signs of slowing down, and his fans are always eager to catch a glimpse of him whenever he steps out in public.
Who is Harry Styles' Manager?
Harry Styles' manager is Jeffrey Azoff, the son of music executive Irving Azoff. Jeffrey Azoff has also managed such artists as Justin Bieber, Ariana Grande, and Harry Styles' former bandmate Niall Horan. In 2019, Azoff founded Full Stop Management, which is currently Harry Styles' management company.

Full Stop Management also represents several other high-profile clients, including Hailee Steinfeld and Halsey. Harry Styles and Jeffrey Azoff have worked together since 2016, and their professional relationship appears to be going strong.