About PewDiePie
Felix Arvid Ulf Kjellberg, better known by his handle PewDiePie, is a Swedish YouTuber. According to his YouTube, he is based in Japan. However, he has also been known to live in Brighton, UK, and originally comes from Gothenburg, Sweden. PewDiePie has been posting videos online since 2010 and has continually focused on gaming-related content. He is known for his comedy and Let's Play style videos where he records gameplay with added commentary. His engaging content has made him the most subscribed individual user on YouTube.

There is a lot to love about PewDiePie, so it's no wonder that fans want to reach out to him or even request an autograph through the mail (TTM). To help make that possible, the following addresses, emails, and phone numbers have been compiled in an effort to give PewDiePie's fans the best and most up-to-date resources for contacting him directly or through his representatives.
Does PewDiePie Respond to Fan Mail?
Regardless of how you've come to know him, it's likely that PewDiePie's work has had an impact on you in some way or another. If you would like to send fan mail to one of the most beloved influencers on social media, whether it's to simply send a message of thanks or perhaps request an autograph through the mail, then the process is pretty simple. Since PewDiePie is not one of the top celebrities known for responding to fan mail he may be a bit difficult to get in contact with.

However, he does have some history of reading his fan mail as he's posted videos of himself opening packages from fans. Ultimately though, with hundreds of millions of fans, it's no surprise that PewDiePie can't keep up with his fan mail. If you would like to reach out to him anyway, you can use this simple fan mail template to get started. Then simply try reaching out via the addresses below
Send PewDiePie an Email
For those who want to contact PewDiePie directly, sending him an email via his official address might be the best way to contact him. If you explore deep enough on his YouTube profile, then you'll eventually find his personal email address. Those who would like to send him well wishes, express their appreciation for his content, or just say hi, should send an email to PewDiePie at pdpbusiness@re6l.com.
DM PewDiePie on Social Media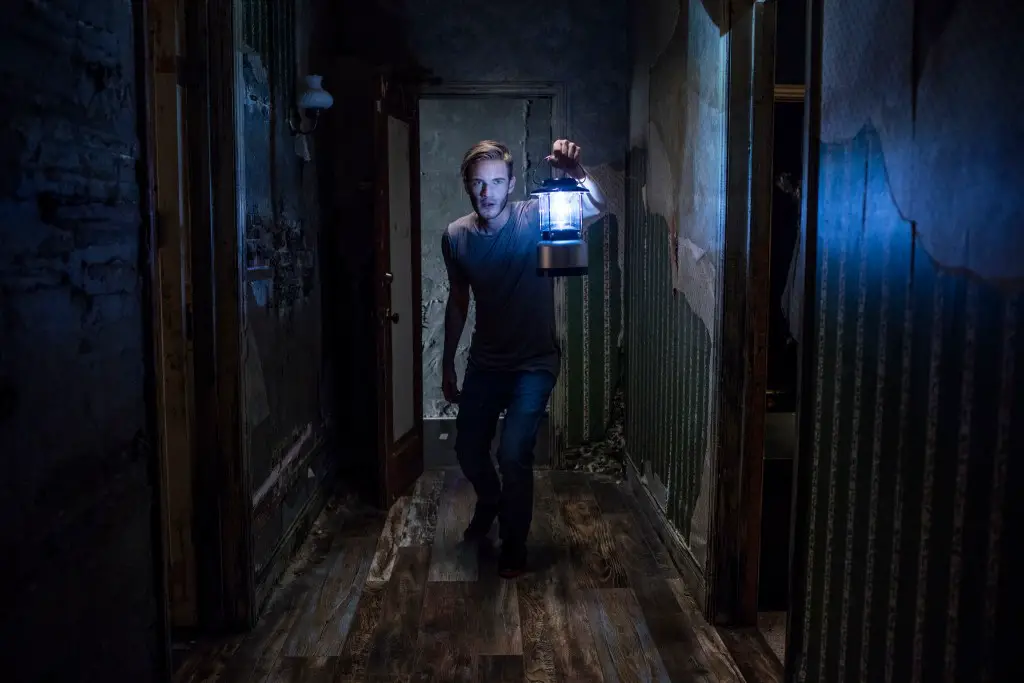 There are some celebrities that do in fact respond to DMs from Fans. Since PewDiePie is so well known for his online presence, it's natural that many fans would want to contact him by sending a message.
Additional Ways to Contact PewDiePie
It's not uncommon for influencers and celebrities to expand beyond the career that made them famous. Each new business started or charity founded presents new avenues to reach out and connect with the people involved with them. In the case of PewDiePie, he started a clothing brand based in Japan called Tsuki Market. The brand sells unisex clothing and home products which are ethically made. It was Created and designed by Felix and Marzia Kjellberg.
PewDie Productions Filing
PewDiePie FAQs
When did PewDiePie become the Most Subscribed YouTube Creator?
PewDiePie started his YouTube channel in 2010 and quickly gained popularity for his funny commentary and gaming videos. In 2013, PewDiePie had the most subscribed YouTube channel in the world. He currently has over 100 million subscribers.
How Much Money has PewDiePie Raised for Charity in Total?
He has raised well over a million dollars for various charities since 2012.