There are many reasons why people love Dwayne "The Rock" Johnson. For one, he is an incredibly successful actor with a long list of credits to his name. He is also known for his outgoing personality and his willingness to interact with fans. Additionally, he is highly charitable, and he frequently works to support causes that are important to him.

Perhaps most importantly, however, Johnson is simply an enjoyable person to watch. He has a gift for making people laugh, and his energy is infectious. Whether he's starring in a blockbuster film or simply posting on social media, Johnson always brings a smile to his fans' faces. It's no wonder that he is one of the most beloved celebrities in the world.

To help make it easy for Dwayne Johnson's fans to contact him, the following addresses, emails, and phone numbers have been compiled to give his fans the best and most up-to-date resources for contacting him directly or through his representatives.
Does Dwayne Johnson Respond to Fan Mail?
Maybe you started watching the rock back in his wrestling days or maybe you became a fan of his after his transition to Hollywood. Regardless of how you've come to know him, it's likely that Dwayne "The Rock" Johnson's work has had an impact on you in some way or another. If you would like to send fan mail to one of the most beloved actors in Hollywood, whether it's to simply send a message of thanks or perhaps request an autograph through the mail, then the process is pretty simple.

Dwayne Johnson has a proven track record of responding to fan mail. Even though he may not do so personally, at the very least his direct representatives will. They typically sign autographs and write personal notes to fans that reach out to him. As a general rule of thumb, fans who contact the Black Adam actor can expect to receive a photo of Dwayne with an autopen signature. With millions of fans, it's no surprise that he can't keep up with his fan mail.

However, if you would like to reach out to him anyway, you can contact him by using this simple fan mail template to get started. If you're having trouble expressing yourself, you can also generate a letter with AI! Then just try reaching out via the addresses below. Good luck!
Note: Studio Fan Mail (SFM) is notorious for only sending out pre-printed signatures.
Please note that although you may receive a high-quality photograph with a signature, it is almost certain that it is not authentic.
Talent Agency [Address, Phone Number, & Contact Info]
Dwayne Johnson is represented by William Morris Endeavor (WME) Entertainment which was formed in 1898, making it the world's longest-running talent agency. WME's main office is in New York, but they have a branch in Beverly Hills, CA near where Dwayne Johnson lives. Therefore, reaching out to WME's LA office is probably your best bet for getting a response from the world-renowned actor and wrestler. If you're lucky, you might be one of the few fans to receive a signed photo from him.
Write Dwayne Johnson on the Set of His Next Movie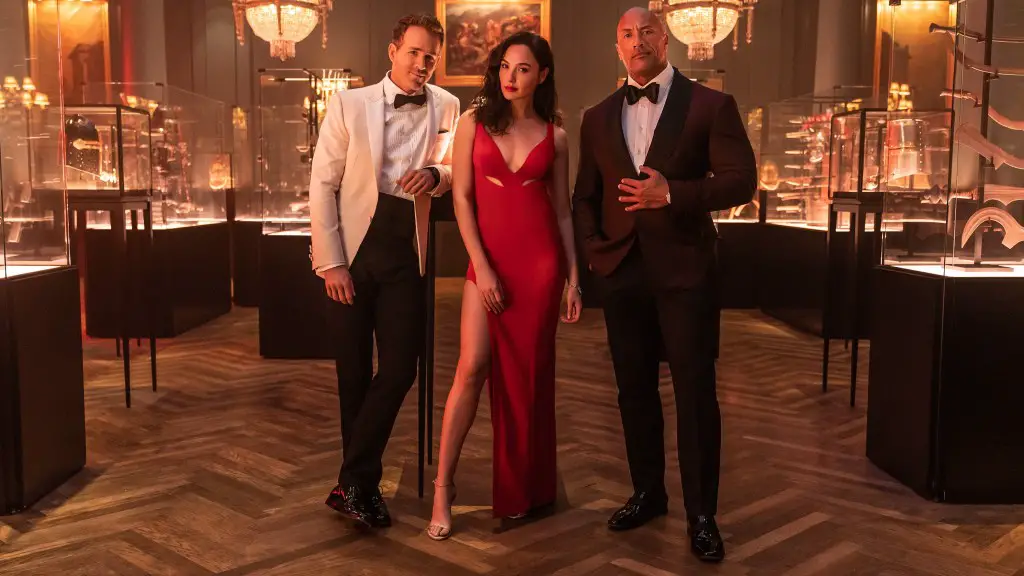 For those who want to contact Dwayne Johnson directly, this idea might honestly be your best chance. Sending fan mail to actors at the venues they will be performing at is known as via venue fan mail. In fact, Dwayne has a proven track record of responding to fans this way. More often than not, if he is going to respond to fan mail it's likely going to be when he's on a film set.
Sending fan mail via venue is just a matter of having proper timing and doing a little bit of research. First, look at Dwayne Johnson's IMDb page and see what he's working on that's currently in production. Then do a little bit of research to find out where the production office for that particular film is. Finally, simply send your letter during the production window. With any luck, management at the production office will pass on your letter!
Dwayne's Publisher and Publicist [Address, Phone Number, & Contact Info]
Dwayne Johnson is a world-renowned actor and entrepreneur. As such, he has a lot of agents and representatives that help him handle his business. Those include his managers at his publisher Jonesworks as well as his legal representatives at Gang, Tyre, Ramer, Brown & Passman. It's perfectly acceptable to send fan mail to these businesses as they often have the ability to forward the fan mail they receive directly to their clients.
Additional Ways to Contact Dwayne Johnson
It's not uncommon for actors and wrestlers to expand beyond the career that made them famous. Each new business started or charity founded presents new avenues to reach out and connect with the people involved with them.

In the case of Dwayne Johnson, he started his own production company called Seven Bucks Productions as well as many other business ventures including ZOA Energy and Teremana Tequila. You can also try connecting by sending a letter to his home in Beverly Hills, CA.
Residence
Dwayne Johnson
32 Beverly Park
Beverly Hills, CA 90210-1546
DM Dwayne Johnson on Social Media
A lot of fans are more comfortable DMing than they are with sending a letter in the mail or making a phone call. It's a strategy that can work as there are many celebrities that have been known to respond to DMs. Try reaching out to The Rock by sending him a message on one of his official social media accounts.
About Dwayne "The Rock" Johnson
Dwayne "The Rock" Johnson is one of the most popular actors in Hollywood today. He first rose to prominence as a professional wrestler, but he has since transitioned to a successful career in film and television.

Throughout his career, Johnson has demonstrated his versatility as an actor, taking on a wide range of roles in both comedies and action movies. He is also known for his philanthropic work, frequently working with organizations that support children's health and education.

In recent years, Johnson has become one of the highest-paid actors in Hollywood, commanding huge fees for his starring roles. Thanks to his popularity and box office success, Dwayne "The Rock" Johnson is one of the most sought-after actors in Hollywood today.
FAQs
Where Does Dwayne Johnson Live?
While Dwayne Johnson has lived in a number of places throughout his life, he currently resides in Los Angeles, California.
Who is Dwayne Johnson's Manager?
Given his high profile, it's not surprising that Dwayne Johnson has a manager to help him with his career. Dwayne Johnson's manager is Dany Garcia. Dany Garcia is the co-founder and CEO of The Garcia Companies, a management and production company. She also has her own film production company, Seven Bucks Productions, which she founded with Dwayne Johnson.

Dany Garcia has been managing Dwayne Johnson's career since 2007, and she has helped him to achieve great success in both film and television. Thanks to Dany Garcia's guidance, Dwayne Johnson has become one of the highest-paid actors in Hollywood.
What is Seven Bucks Productions?
Dwayne Johnson and Dany Garcia founded Seven Bucks Productions in 2012. The company is a multi-platform production company that creates original content for television, film, and digital platforms. Seven Bucks has produced a number of successful projects, including the HBO series Ballers and the feature film Central Intelligence. In addition to their work in entertainment, Seven Bucks is also committed to giving back to the community. Through their Seven Bucks Foundation, they support a variety of causes, including education and literacy programs.
What is Dwayne "The Rock" Johnson's phone number?
While Dwayne Johnson's personal phone number is not public information, you can reach The Rock by phone through his representatives by calling his agency WME at +1 212 586 5100.