Olivia Wilde is one of Hollywood's most beloved actresses. She's beautiful, talented, and down-to-earth, and she has a knack for choosing interesting and challenging roles. Wilde's career took off following her casting on the popular television show "House," but she has since gone on to star in a number of critically acclaimed films, including "Her" and "Rush."

Wilde is also an active philanthropist, supporting various causes related to education and health. In addition, she's a vocal advocate for gender equality and the #MeToo movement. It's no wonder that so many people love Olivia Wilde! She's an immensely talented actress who isn't afraid to use her platform to make a difference in the world.

It's clear why businesses, charities, and fans alike all want to contact her. To help make that possible, the following addresses, emails, and phone numbers have been compiled to give Olivia Wilde's fans the best and most up-to-date resources for contacting her directly or through her representatives.
How to Contact Olivia Wilde
Every day, thousands of people contact the celebrities, athletes, and public figures they admire most. Some want to request donations for charity, some seek new business opportunities, but most want to send fan mail.

That's because fan mail is a great way to express your support and admiration. Since Olivia Wilde is only gaining popularity, there's no doubt that the Tron: Legacy actress gets her fair share of messages and well wishes.
Olivia Wilde is not particularly well known for responding to her fans. Don't let that discourage you though. You can write to her by using this simple fan mail template. If you're having trouble expressing yourself, you can also generate a letter with AI! Then try reaching out via the addresses below. Good luck!
More Ways to Contact Olivia Wilde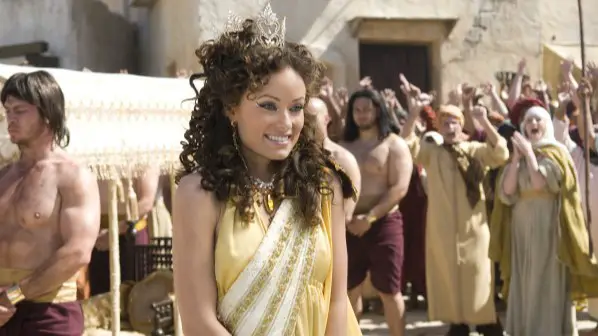 If you still need more email addresses, phone numbers, and mailing addresses in order to reach The Lazarus Effect actress then look no further. Wilde has had a very successful career so far and therefore has a lot of managers and agencies looking out for her interests.

Here are some of her representatives that you can also try reaching out to.
Publicist
Legal Representative
Manager
Herrera-Reiss Strategies
Representative:
Maria Herrera
maria@herrera-reiss.com
Johnson Shapiro Slewett & Kole
2049 Century Park East
Suite 1400
Los Angeles, CA 90067

Representative:
P.J. Shapiro
424-451-4200 phone
Untitled Entertainment
+1 310 601 2100 phone
+1 310 601 2344 fax
contact@untitledent.net
350 South Beverly Drive
Beverly Hills, CA 90212
USA

Representative
Jason Weinberg
Business Information
Olivia Wilde is not only a talented actress, but also an advocate! She is an ambassador for ReFrame, which seeks to "mitigate bias during the creative decision-making and hiring process, celebrate successes, and measure progress toward a more gender-representative industry on all levels".
DM Olivia Wilde on Social Media
A lot of fans are more comfortable DMing than they are with sending a letter in the mail or making a phone call. It's a strategy that can work as there are a number of celebrities that have been known to respond to DMs. Try reaching Wilde on her official social media accounts.
About Olivia Wilde
Olivia Wilde is an American actress, producer, and director. She started her acting career on the television show "Skin," and has since gone on to star in films like "Tron: Legacy" and "Rush." Wilde has also directed several short films, including "Free Hugs" and "Telephone."

In addition to her work in film, Wilde is an active philanthropist and advocate for social causes. She is a member of the board of directors for the ACLU of Southern California, and has also worked with such organizations as Rock the Vote and The Humane Society. As an outspoken supporter of human rights and animal welfare, Olivia Wilde is a powerful voice for change.
FAQs
Who is Olivia Wilde's manager?
Olivia Wilde is represented by Hamilton Hodell's Christian Hoddell. You can contact him via email at christian@hamiltonhodell.co.uk.
What is Olivia Wilde's fan mail address?
You can write to Olivia Wilde via Hamilton Hodell at:
20 Golden Square
London W1F 9JL
UK
Get Updated Celebrity Contact Info First!
Sign up for the Tales From The Collection newsletter and be the first to know when new contact info is added for celebrities like Letitia Wright, Lupita Nyong'o, and Zoe Saldana!