There are many reasons why Zoe Saldana is one of the most beloved actresses in Hollywood. She has an undeniable natural beauty, but she also has a unique style that sets her apart from other celebrities. Saldana always looks gorgeous on the red carpet, but she isn't afraid to take risks with her fashion choices.

She is also known for being down-to-earth and approachable, in contrast to the aloof persona of many other A-list stars. On top of all that, Saldana is an incredibly talented actress. She has demonstrated her range in a variety of roles, from action hero to romantic lead.

Whether she's kicking butt in "Avatar" or stealing hearts in "The Words," Saldana always manages to engage and entertain her audience. It's no wonder she has such a huge fan base.

Therefore, it's clear why businesses, charities, and fans alike all want to contact her. To help make that possible, the following addresses, emails, and phone numbers have been compiled to give Zoe Saldana's fans the best and most up-to-date resources for contacting her directly or through her representatives.
How to Contact Zoe Saldana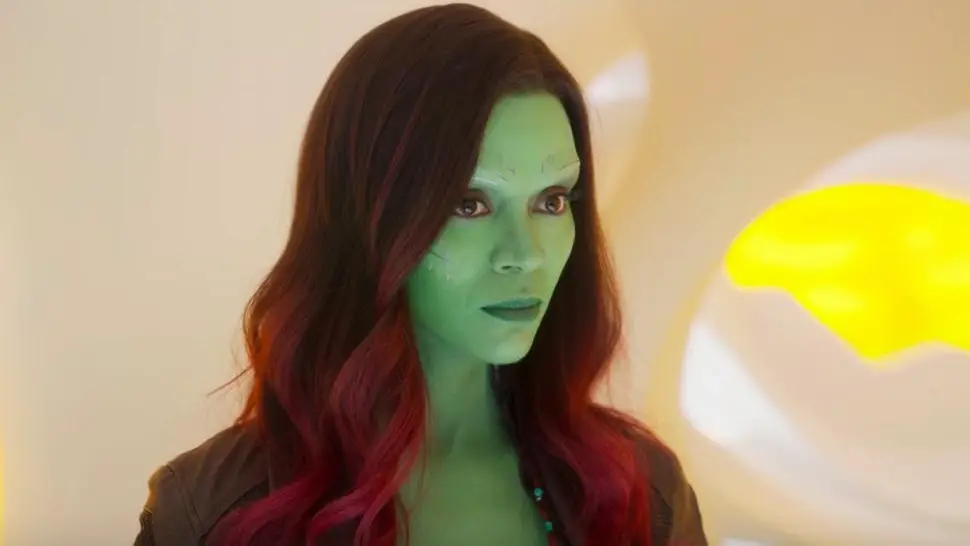 Every day, thousands of people contact the celebrities, athletes, and public figures they admire most. Some want to request donations for charity, some seek new business opportunities, but most want to send fan mail.

That's because fan mail is a great way to express your support and admiration. Since Zoe Saldana is only gaining popularity, there's no doubt that the Avatar actress gets her fair share of messages and well wishes.
Like many other actors in the MCU, Saldana is known for responding to her fans. You can write to her by using this simple fan mail template. If you're having trouble expressing yourself, you can also generate a letter with AI! Then try reaching out via the addresses below. Good luck!
More Ways to Contact Zoe Saldana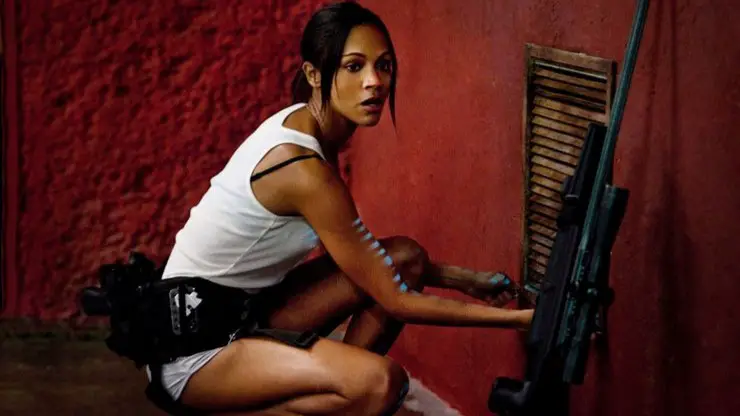 If you still need more email addresses, phone numbers, and mailing addresses in order to reach the Star Trek actress then look no further. Saldana has had a very successful career so far and therefore has a lot of managers and agencies looking out for her interests.

Here are some of her representatives that you can also try reaching out to.
Manager
LBI Entertainment
2000 Avenue of the Stars
3rd Floor, North Tower
Century City, CA 90067
USA
+1 310 775 8600 phone

Representatives:
Amy Kawa
+1 310 775 8610 phone

Rick Yorn
Business Information
Zoe Saldana is not only a talented actress, but also a successful entrepreneur! She runs her own production companies called Cinestar Pictures and Saldana Productions.
Production Company
Production Company
Cinestar Pictures
8721 Santa Monica Blvd. Suite 1700
Los Angeles, CA 90069
USA

Cinestar Pictures
16255 Ventura Blvd, Suite 900
Encino, CA 91436
USA

info@cinestarpics.com
Saldana Productions
11035 Otsego Street, Ste 214
North Hollywood, CA 91601
USA
DM Zoe Saldana on Social Media
A lot of fans are more comfortable DMing than they are with sending a letter in the mail or making a phone call. It's a strategy that can work as there are a number of celebrities that have been known to respond to DMs. Try reaching Saldana on her official social media accounts.
Zoe Saldana's Phone Number
Want to send a text to Zoe Saldana? The Guardians of the Galaxy actress shared her phone number on Twitter and encouraged her followers to text her at (718)400-7127. The number is provided by a popular texting service used by celebrities.

Community is an innovative text messaging platform that connects people, businesses, and brands to the conversations they want to be a part of. The company launched in July 2019 with investments from Ashton Kutcher who is one of the Hollywood actors that you'll find on the service.

On her Facebook page, Saldana had the following to say about how you can text her.
How to Meet Zoe Saldana
Saldana is a regular guest at pop culture and comic conventions! That means there is a high likelihood that she will be making an appearance near you at some point in the near future.
Comic cons offer an incredible opportunity for meet and greets where you can get up close and personal with your favorite celebrities. Typically you can choose to do photo ops or autograph signings, or both! For the most face-time with celebrity guests, you'll certainly want to go for the autograph where you can usually expect to have about a minute to converse with the celebrity as they try and get through a long line of attendees.
About Zoe Saldana
Zoe Saldana is an actress, director, and producer who has starred in some of Hollywood's biggest blockbusters. Born in New Jersey to a Dominican father and Puerto Rican mother, Saldana has always been proud of her Latina roots.

After starring in a number of independent films, she landed her breakout role as the strong and determined Nyota Uhura in Star Trek (2009). Since then, she has gone on to star in such hits as Avatar (2009), Guardians of the Galaxy (2014), and Avengers: Infinity War (2018).

In addition to her successful acting career, Saldana is also an outspoken advocate for social justice. She has spoken out against racism and sexism in Hollywood, and she is a vocal supporter of the #MeToo movement. With her talent, beauty, and activism, Zoe Saldana is truly an inspiration.
FAQs
Who is Zoe Saldana's manager?
Zoe Saldana is represented by CAA's Jaime Feld. You can send him an email at jfeld@caa.com.
What is Zoe Saldana's fan mail address?
You can write to Zoe Saldana via CAA at:
2000 Avenue of the Stars
Los Angeles, CA 90067
USA
Get Updated Celebrity Contact Info First!
Sign up for the Tales From The Collection newsletter and be the first to know when new contact info is added for celebrities like Zendaya, Tenoch Huerta, and Michael Jordan!