Vanessa Hudgens' enduring appeal can be attributed to her multifaceted talent, adaptability, and relatability. From her early Disney Channel days to more mature roles in film and television, she has showcased her acting range and evolved gracefully with her audience.
Simultaneously, her musical pursuits have allowed her to demonstrate her vocal prowess and establish her as a diverse artist. Hudgens' genuine personality and philanthropic efforts have also endeared her to fans, as she continues to use her platform to make a positive impact on the world.
Vanessa Hudgens has captured the attention of many, including businesses, charities, and devoted fans. If you're one of the many individuals looking to get in touch with her, you're in luck! We've compiled a comprehensive list of the most current and reliable addresses, emails, and phone numbers available, enabling you to connect with Vanessa Hudgens directly or through her representatives with ease.
Vanessa Hudgens Contact Information Quick Reference
Vanessa Hudgens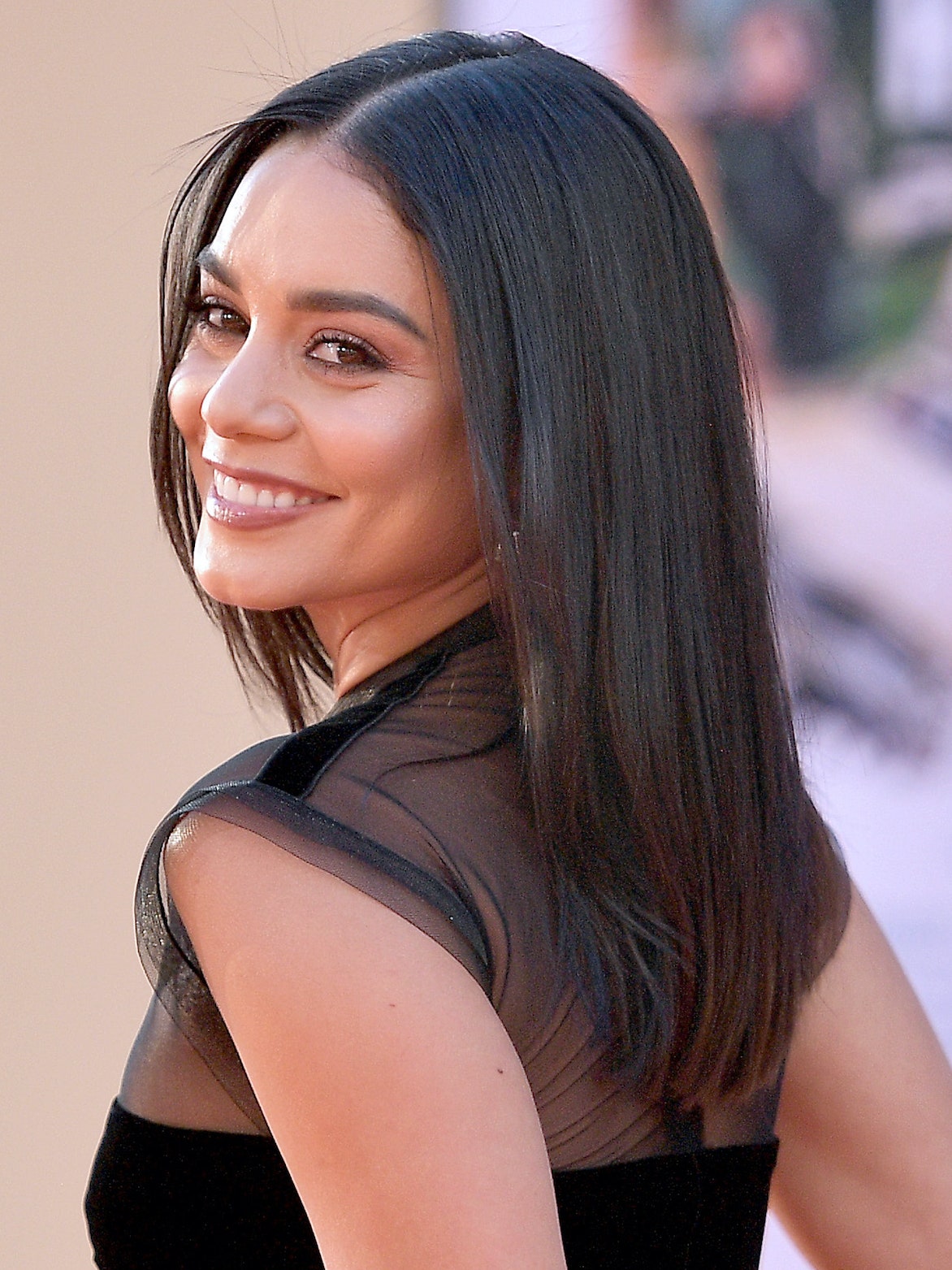 Actress, Singer
Vanessa Hudgens is an American actress and singer. She gained fame for her role as Gabriella Montez in the High School Musical film series and has since appeared in a variety of films and television shows. She has also released two studio albums and has starred in numerous musicals.
Born: December 14, 1988
Birthplace:
Salinas, California, USA
Represented by: Creative Artists Agency (CAA)
Address:
2000 Avenue of the Stars

Los Angeles
CA
,
90067
Phone:
+1 424 288 2000
Fax:
+1 424 288 2900
POC:
Avi Wasserman, Ben Dey, and Tracy Brennan of Creative Artists Agency (CAA)
Emails:
Signature
How to Contact Vanessa Hudgens
Connecting with your favorite celebrities, athletes, and public figures is a common practice for many people. Whether it's to request donations for a charitable cause, explore new business opportunities, or simply express your admiration and support, fan mail remains a popular means of reaching out to those in the public eye.
As Vanessa Hudgens's star continues to rise, it's no surprise that the talented actress receives an abundance of messages and well-wishes from her dedicated fans. Since 2007, Hudgens has not been well known to respond to fan mail. Don't let that discourage you though! To make the process of writing to her easier, you can use a simple fan mail template or even generate a letter with the help of AI.
We've compiled a list of addresses below that you can use to try and get in touch with Vanessa Hudgens directly or through her representatives. Give it your best shot, and good luck!
More Ways to Contact Vanessa Hudgens
If you're looking for additional ways to contact Vanessa Hudgens beyond what's been provided, don't worry – we've got you covered! One effective method is to get in touch with the following representatives.
By reaching out to her representatives, you may be able to secure a more direct line of communication with the High School Musical 3: Senior Year actress. So, don't hesitate to give it a try. Use the resources provided below to reach out to Vanessa Hudgens's team and see if they can assist you in your efforts to contact her.
Manager
Untitled Entertainment
P.O. Box 5539
Beverly Hills, CA 90209
USA
+1 310 601 2100 phone
+1 310 601 2344 fax
contact@untitledent.net

Representative:
Evan Hainey
DM Vanessa Hudgens on Social Media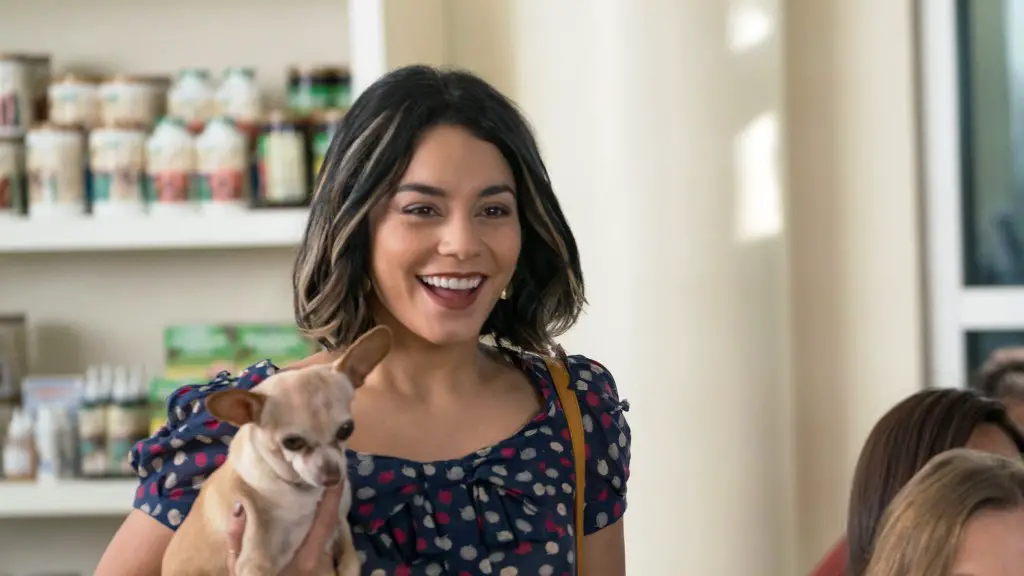 For many fans, direct messaging on social media has become a preferred way of communicating with their favorite celebrities. If you're more comfortable with DMing than sending a letter or making a phone call, then you might want to consider reaching out to Vanessa Hudgens through her official social media accounts.
Many celebrities have been known to respond to DMs from fans, making this a viable strategy for getting in touch with them. By reaching out to Laurent through her social media channels, you may be able to establish a more personal connection and potentially receive a response from the actress herself.
To get started, check out the list of Hudgens' official social media accounts below. Try sending her a direct message or tagging her in a post and see if she responds. Good luck!
About Vanessa Hudgens
Vanessa Anne Hudgens (born December 14, 1988) is an American actress, singer, and producer known for her versatile career in the entertainment industry. Born in Salinas, California, Hudgens rose to fame in her teenage years after landing the role of Gabriella Montez in Disney Channel's "High School Musical" franchise (2006-2008). The success of the films catapulted her to international stardom and solidified her status as a teen idol.
Hudgens began her acting career in the early 2000s, with guest appearances on television shows such as "Still Standing" and "Robbery Homicide Division." After her breakthrough role in "High School Musical," Hudgens continued to showcase her acting talents in various film and television projects. Some of her notable works include "Bandslam" (2009), "Beastly" (2011), "Spring Breakers" (2012), "The Frozen Ground" (2013), and "The Princess Switch" series (2018-present).
In addition to her acting career, Hudgens has also pursued a career in music. She released her debut album, "V," in 2006, which was certified Gold and featured the hit single "Come Back to Me." Her sophomore album, "Identified," followed in 2008. Although her music career took a backseat to her acting pursuits, Hudgens has continued to showcase her vocal talents in various projects, including her role as Rizzo in the 2016 live television adaptation of "Grease."
Beyond her work in film, television, and music, Hudgens is also known for her philanthropy and activism. She has been involved with various charitable organizations such as Stand Up to Cancer, Make-A-Wish Foundation, and the St. Jude Children's Research Hospital. Hudgens also actively supports environmental causes and has worked with organizations like Global Green USA to raise awareness about climate change and promote sustainable living.
Vanessa Hudgens' career has been marked by her ability to navigate seamlessly between different facets of the entertainment industry. From her early beginnings on the Disney Channel to her foray into more mature roles, Hudgens has consistently demonstrated her talent, dedication, and passion for her craft. As she continues to grow and evolve as an artist, there is no doubt that her impact on the world of entertainment will only become more pronounced.
Who is Vanessa Hudgens's manager?
Vanessa Hudgens's manager is Avi Wasserman of Creative Artists Agency (CAA). You can contact Hudgens through her manager at avi.wasserman@caa.com.
What is Vanessa Hudgens's fan mail address?
You can write to Vanessa Hudgens via Creative Artists Agency (CAA) at:
2000 Avenue of the Stars
Los Angeles, CA 90067
USA
What is Vanessa Hudgens's phone number?
While Vanessa Hudgens's personal phone number is not public information, you can reach her by phone through Creative Artists Agency (CAA) at +1 424 288 2000.
What is Vanessa Hudgens's email address?
While Vanessa Hudgens's personal email address is not public information, you can reach her by phone through Creative Artists Agency (CAA) at info@caa.com.
Get Updated Celebrity Contact Info First!
Sign up for the Tales From The Collection newsletter and be the first to know when new contact info is added for celebrities like Grace Caroline Currey, Jennifer Lawrence, and Sophia Lillis!