Rob Lowe's enduring appeal can be attributed to his versatile acting talent, ability to reinvent himself, and charismatic presence both on and off-screen. From his early days as a teen idol in the "Brat Pack" to his critically acclaimed roles in television series like "The West Wing" and "Parks and Recreation," Lowe has demonstrated an innate ability to captivate audiences across various genres.
His adaptability, combined with a genuine charm and a strong connection to fans through his candid memoirs, has made him an influential and beloved figure in the entertainment industry for over four decades.
To help make it easy for Rob Lowe's fans to contact him, the following addresses, emails, and phone numbers have been compiled to give his fans the best and most up-to-date resources for contacting him directly or through his representatives.
Rob Lowe Contact Information Quick Reference
Rob Lowe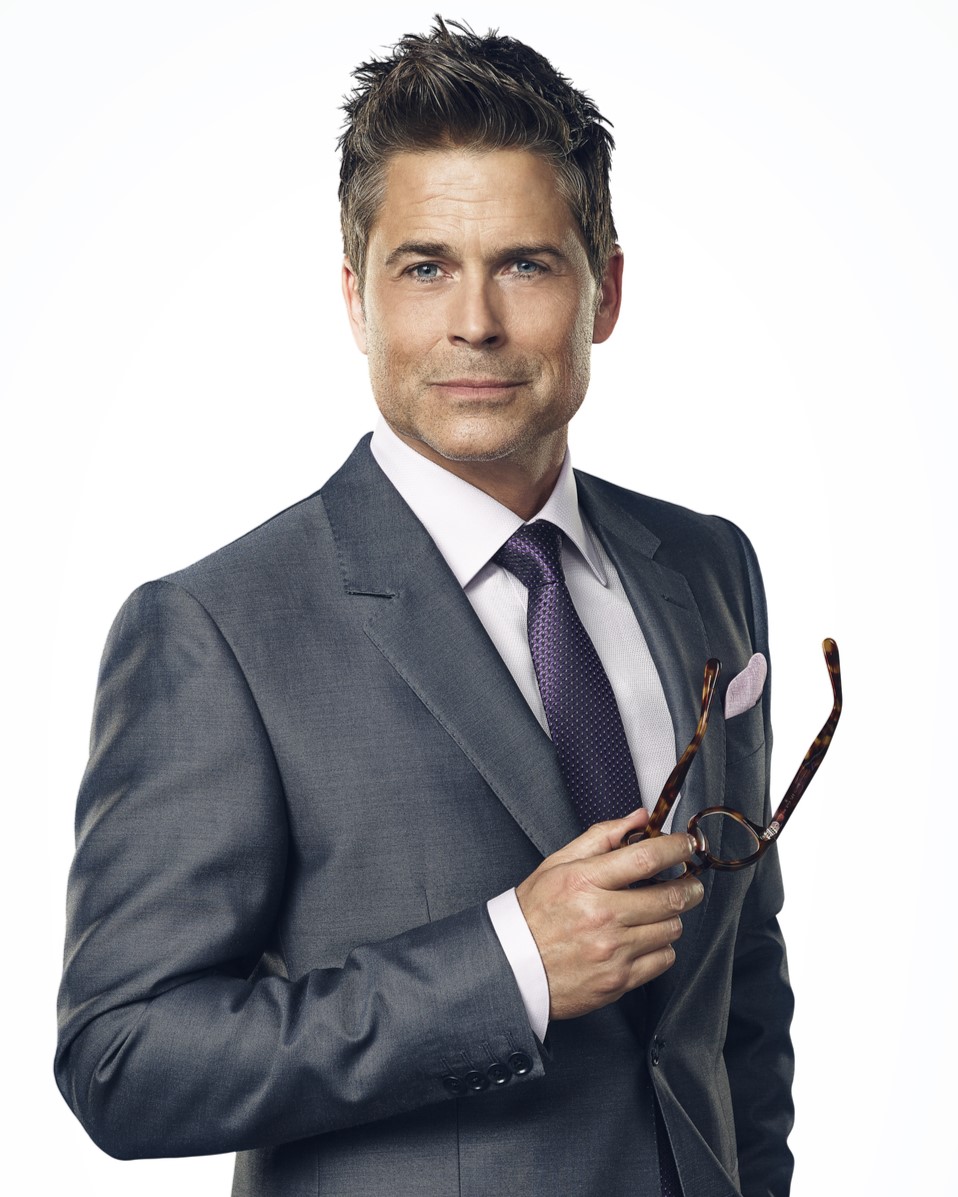 Actor
Rob Lowe is an American actor, producer, and director. He began his career in the 1980s as a member of the Brat Pack and gained critical acclaim for his roles in St. Elmo's Fire, The West Wing, and Parks and Recreation. He has been nominated for multiple awards for his acting and producing work.
Born: March 17, 1964
Birthplace:
Charlottesville, Virginia, USA
Represented by: Rogers & Cowan/PMK
Address:
c/o Rogers & Cowan/PMK
1840 Century Park East
18th Floor

Los Angeles
CA
,
90067
Phone:
+1 310 854 8100
Fax:
+1 310 854 8101
Email:
inquiries@rogersandcowan.com
POC:
Alan Nierob
Email:
alan.nierob@rogersandcowanpmk.com
Signature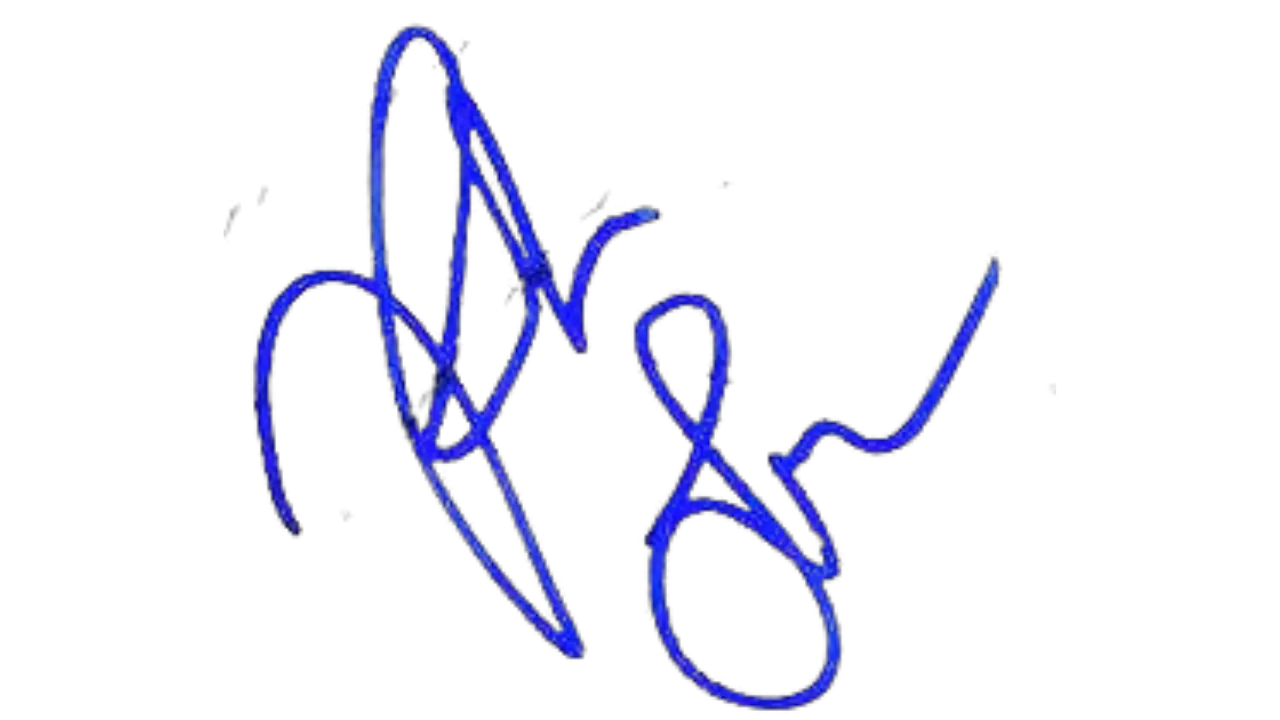 How to Contact Rob Lowe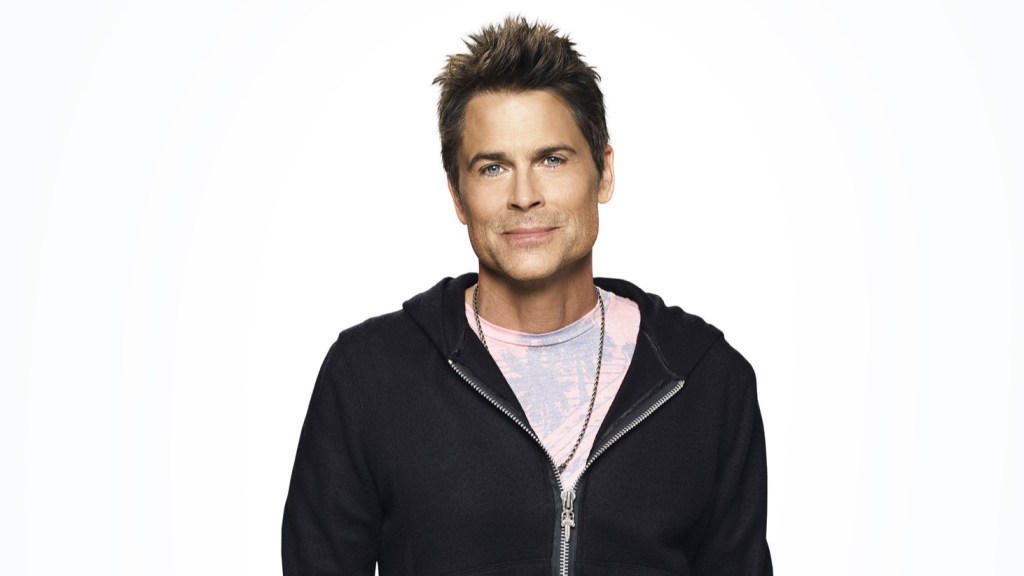 Every day, thousands of people contact the celebrities, athletes, and public figures they admire most. Some want to request donations for charity, some seek new business opportunities, but most just want to send fan mail.
That's because fan mail is a great way to express your support and admiration. Since Rob Lowe is such a huge star, there's no doubt that The Outsiders actor gets his fair share of messages and well wishes.
Rob Lowe has an established history of responding to fan mail. However, he is well known for sending out pre-printed autographs. Nevertheless, you can reach out to him by using this simple fan mail template to get started. If you're having trouble expressing yourself, you can also generate a letter with AI! Then just try reaching out via the addresses below. Good luck!
More Ways to Contact Rob Lowe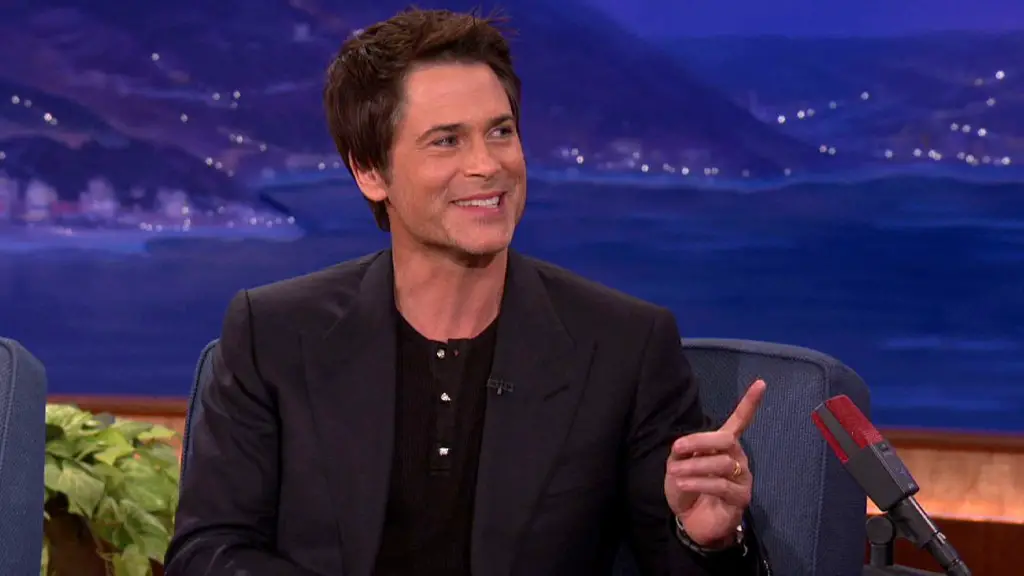 If you still need more email addresses, phone numbers, and mailing addresses in order to reach the Wayne's World actor then look no further. Lowe has more than one agency looking out for his interests. Try reaching him at the following representatives.
Publicist
Manager
Rogers & Cowan/PMK
1840 Century Park East
18th Floor
Los Angeles, CA 90067
USA
+1 310 854 8100 phone
+1 310 854 8101 fax
inquiries@rogersandcowan.com

Representatives:
Alan Nierob
alan.nierob@rogersandcowanpmk.com
Lauren Hozempa
310-854-8100 phone
lauren.hozempa@rogersandcowanpmk.com
Brillstein Entertainment Partners
9150 Wilshire Blvd.
Ste. 350
Beverly Hills, CA 90212
USA
+1 310 275 6135 phone

Representatives:
Jon Liebman
Marc Gurvitz
Legal Representative
Latham & Watkins
10250 Constellation Blvd
Suite 1100
Los Angeles, CA 90067
USA

Representative:
Jonathan D. West
+1.424.653.5513 phone
jonathan.west@lw.com
Business Information
Rob Lowe is not only an accomplished actor but also a thriving entrepreneur. As the founder of his own production company, Lowe Profile, he effectively utilizes his industry experience and keen business acumen to create and produce high-quality content, further establishing himself as a multifaceted force in the world of entertainment.
Lowe Profile
Lowe Profile
23901 Calabasas Rd
Calabasas, CA 91302
USA
The Lowe Down Line | Literally! with Rob Lowe
Have you ever wanted to interact with Rob Lowe, ask him a question, or just leave a message to let him know how much you appreciate his work? Well, now you can, thanks to the Lowe Down Line! Fans of Rob Lowe can connect with him by calling (323) 570-4551, and who knows, your question might even be featured on his popular podcast, Literally! with Rob Lowe.
Literally! with Rob Lowe gives fans an exclusive look into the lives of Hollywood's biggest stars as Rob engages them in candid conversations, asking the questions you've always wanted to know the answers to. With an array of notable guests such as Keegan-Michael Key, Gwyneth Paltrow, and Magic Johnson, you never know what fun and crazy stories will emerge from each episode.
To participate and possibly have your question featured on the podcast, simply dial the Lowe Down Line at (323) 570-4551, leave your message or question, and be sure to stay tuned to Literally! with Rob Lowe for a chance to hear Rob respond.
If you're a fan of Conan O'Brien and Team Coco, be sure to subscribe to their YouTube channel, where you can find exclusive content from podcasts like Literally! with Rob Lowe, Conan O'Brien Needs a Friend, Why Won't You Date Me? with Nicole Byer, The Three Questions with Andy Richter, May I Elaborate? with JB Smoove, and Scam Goddess with Laci Mosley. Enjoy over 25 years of comedy sketches, celebrity interviews, and stand-up comedy sets from CONAN on TBS and Late Night with Conan O'Brien.
So, if you're ready to connect with Rob Lowe and maybe even get your question answered, don't hesitate to give the Lowe Down Line a call. Who knows, your interaction could be the next highlight on Literally! with Rob Lowe.
DM Rob Lowe on Social Media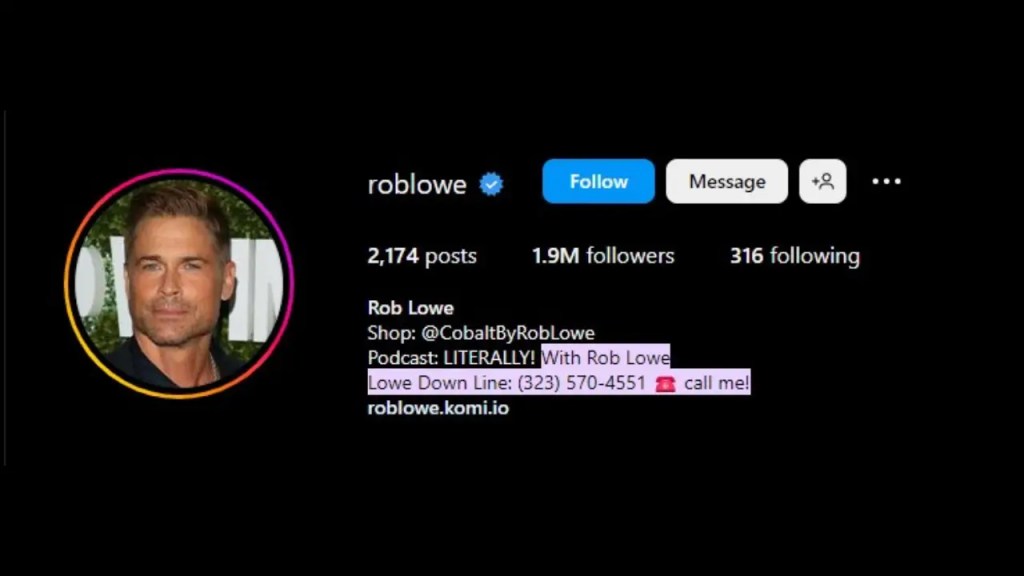 For many fans, direct messaging on social media is a more familiar and convenient way to communicate with their favorite celebrities. Rob Lowe is no exception. It's a strategy that can work as there are a number of celebrities that have been known to respond to DMs.
If you want to reach out to him, consider sending a message through his official social media accounts for the best chance of getting a response.
About Rob Lowe
Rob Lowe, born Robert Hepler Lowe on March 17, 1964, in Charlottesville, Virginia, is an accomplished American actor, producer, and director. He rose to prominence in the 1980s as a teen idol and member of the "Brat Pack," a group of young actors who frequently appeared together in coming-of-age films. With a career spanning over four decades, Lowe has demonstrated remarkable versatility and staying power in the entertainment industry.
Raised in Dayton, Ohio, Lowe began his acting career in local television and theater productions. He made his film debut in 1983's "The Outsiders," directed by Francis Ford Coppola, which propelled him to stardom. Lowe went on to star in other popular '80s films, including "St. Elmo's Fire" and "About Last Night," further establishing his status as a leading man.
As Lowe transitioned from teen heartthrob to mature actor, he took on a diverse array of roles, earning acclaim for his performances in television series such as "The West Wing" (1999-2003) and "Brothers & Sisters" (2006-2010). In 2010, he joined the ensemble cast of the critically acclaimed comedy series "Parks and Recreation," playing the energetic and health-conscious Chris Traeger, a fan-favorite character.
Lowe has also dabbled in the realm of reality television, hosting and producing the short-lived "The Lowe Files" (2017), in which he and his two sons embarked on a quest to explore unsolved mysteries and supernatural phenomena. As a writer, he published a memoir, "Stories I Only Tell My Friends" (2011), which became a New York Times bestseller, and later released a follow-up, "Love Life" (2014).
Throughout his career, Rob Lowe has been nominated for multiple awards, including Primetime Emmy Awards and Golden Globe Awards, and has won a Screen Actors Guild Award for his performance in "The West Wing." Known for his good looks, charisma, and undeniable talent, Lowe continues to captivate audiences and remains an influential figure in Hollywood.
FAQs
What is Rob Lowe's fan mail address?
You can write to Rob Lowe via WME at:
1840 Century Park East
18th Floor
Los Angeles, CA 90067
USA
What is Rob Lowe's phone number?
While Rob Lowe's personal phone number is not public information, you can reach him by phone through his representatives by calling Rogers & Cowan/PMK at +1 310 854 8100. Alternatively, you can leave a message for Lowe on the Lowe Down Line at (323) 570-4551.
What is Rob Lowe's email address?
While Rob Lowe's personal email address is not public information, you can reach him through his representatives by calling Rogers & Cowan/PMK at inquiries@rogersandcowan.com.
Get Updated Celebrity Contact Info First!
Sign up for the Tales From The Collection newsletter and be the first to know when new contact info is added for celebrities like Kari Matchett, Rina Sawayama, and Erin Drake!