If you've ever searched Google for a movie title or TV show, then you've undoubtedly come into contact with IMDb (Internet Movie Database), the internet's foremost authority on film. The site is jam packed with details, but go far enough and eventually you'll hit a paywall. IMDbPro offers a valuable service that greatly amplifies the data already available for free. I've been a Pro member for years and will outline below how the service can benefit both professionals and enthusiasts alike.
What's the Difference Between IMDb and IMDbPro?
IMDb has been the #1 source for TV and movie related information since the site's founding in 1990. The company is now owned by Amazon which has only helped to expand the site's reach, providing a deep database of actors' filmographies and movie and TV credits. IMDbPro expands on IMDb's offerings by providing members with exclusive access to agency and talent contact info, industry trades, and job listings, among many other helpful resources.


How Much Does IMDbPro Cost?
IMDbPro currently offers the following membership rates:
Individual Monthly – $19.99 (billed monthly)
Individual Annual – $149.99 (billed annually, equivalent to only $12.50/Month. Save 37%!)
Group Plan Monthly – $79.99 (billed monthly, up to 5 members)
IMDbPro Benefits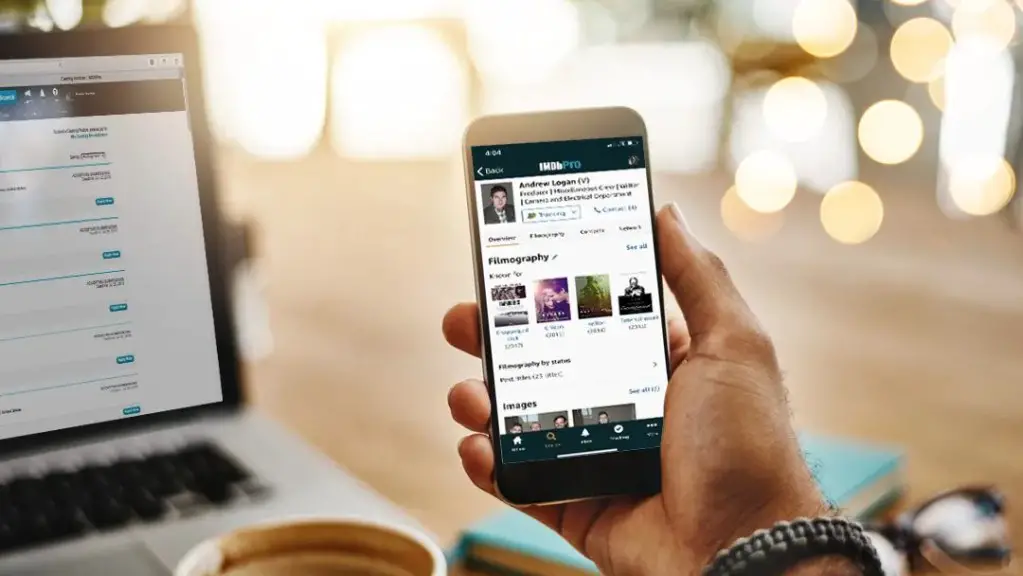 Trade Publications 
Trade publications are industry specific print or digital content that helps insiders stay up-to-date with the current goings on in a given industry. IMDbPro aggregates trades focused on the film and entertainment industry. The news feed highlights all aspects of film and serves as a one-stop-shop for what is currently happening in the film industry at a micro and macro level—it's a complete picture.
The feed is front and center when you log into the site. "Top News" will be, well, at the top of the page. It highlights some of the biggest stories in the entertainment industry. Directly below that is the "Latest News" section. This is filterable by news category: awards and events, business, Development and production, interviews and profiles, releases and premieres, results (ratings, streams and box office), and reviews and recaps. It makes getting the kind of content you're interested in a lot easier.
IMDbPro features news from some of the most popular trades including:
Box Office Mojo
Deadline
Indiewire
ScreenDaily
SydneysBuzz
TVGuide – Breaking News
The Hollywood Reporter
The Playlist
The Wrap
Thompson on Hollywood
Variety
Actors and Production Tracking
There are a lot of exclusive features on the Pro account that you won't get on standard IMDb pages. Of those, tracking is one of my favorite features. It allows you to "track" individual actors, specific productions, or even production companies. Basically, if it has its own page, then you can follow it. Once you do, the "Track" sidebar on the homepage will begin to be populated. News from the trades regarding the entities that you are tracking will pop up on that special feed.
Tracking is more than just a curated selection of news from the trades though. You will also receive notifications on your track sidebar whenever there are updates to a page. For example, if you're following a particular actor, you will be notified if they have been attached to a new project or are represented by a new agency.  Similar updates are available for productions with updates given for the phase of production (i.e. pre-production, production, and post-production) and changes to the cast and crew attached to the production.
IMDbPro Industry Lists
Industry Lists are an often overlooked feature available to Pro members, but it's not something that should be slept on. These are curated lists of people and titles across various criteria in the entertainment industry. These lists are powered by IMDbPro data and IMDbPro's industry partners. These should not be confused with personal lists which you can generate yourself. These are generated by people in the industry and can be found on the upper right side of the homepage.

Industry lists are separated into two categories. The Titles category features movies broken up into lists based on topics like award winners, film festival line-ups, and ranking metrics like most page views. The People category focuses on actors and lists them by themes like biggest jumps in STARmeter or most page views for a given week.
This feature is particularly valuable for writers who want to focus on what's trending in the entertainment industry. It takes a lot of the leg work out of writing articles and can serve as a great foundational outline for blog posts, reviews, and commentary.
Jobs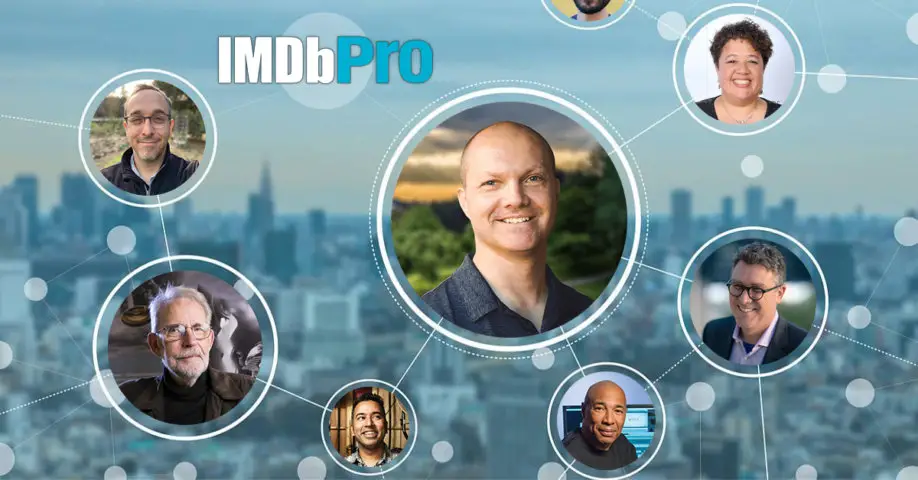 IMDbPro members can access cast and crew notices for more than 30 job categories including actor, writer, director and editor. At time of writing, the site had over 2,300 job postings. By contrast, Backstage, IMDb's competitor in the jobs space, had over 12,500 job postings at time of writing. If your interest in IMDbPro is strictly for the job listings, then you might be better served with a subscription to Backstage. However, IMDb does offer a lot of added value that you simply won't get on Backstage which is so heavily job focused. In terms of their annual subscriptions, both services are evenly priced. However, there's a higher obligation with Backstage which only offers six or twelve month subscriptions, vice IMDb's monthly and annual plans. The fact that you have to commit to at least half a year with backstage means it might not fit in some customers' budgets.
Representation and Casting
In addition to job postings, Pro subscribers get access to a lot of industry information that is hidden behind IMDb's paywall. Look up any film or TV series that you would like to get cast on and you will see a tab with information dedicated to filmmakers. Under that tab, the Casting Director will be listed. Simply follow that to their IMDb profile or their casting companies where you can find their contact information to reach out to them directly about casting calls.
Similarly, contact information including, but not limited to addresses, emails, and phone numbers are available for all individuals and businesses on the site. For celebrities, you can expect to find detailed information on the agencies, publishers, and legal teams that represent them as clients.

The uses for this kind of information are innumerable. Media outlets rely on it for booking talent, convention organizers use it for arranging paid autograph signings and appearances, and charities utilize the information to solicit donations and seek support from high powered influencers. For course, it's also a tool used by fans who utilize the contact information for sending fan mail.

According to IMDb, it is their "top priority to have the most up-to-date and accurate information available" and they encourage users to contact them for help if information in their database is out-of-date or inaccurate. Having had a lot of personal experience with other companies that provide celebrity contact info, I find that their databases are indeed accurate and well maintained.
Industry Resources
This is a registry of resources for film industry professionals who are unable to find employment. The Industry Resources section of the homepage provides a list services to include: financial assistance, unemployment options, and guild and union resources.

Sone categories covered by the Industry Resources are:
Harassment and inequality resources
Financial Assistance
IMDbPro Business Accounts
Industry Connections: Associations, Guilds, and Unions
Festival Calendar
Best IMDb Alternatives
Of all of it's no service is as well rounded as IMDbPro. On individual topics, Backstage has the most job postings and Production Weekly and Production List have the most in-depth coverage of current productions. However, the cost of getting even two of the services to get the equivalent offerings from IMDbPro would far outstrip the benefit. Therefore, IMDbPro remains my top pick for those who want to work in and stay informed about the film and television industry.
Production Services Comparison
Is IMDbPro Worth it?
Whether you are a movie industry professional or just an enthusiast, becoming an IMDbPro member offers a lot of added value that makes the service 100% worth it. The contact information for celebrities, production companies, and industry professionals alone pays for itself. Add on the services they offer like job postings, production updates, and trade publications, and there is not a single competitor that even comes close to matching IMDbPro's diverse set of offerings. If you still aren't sure that the service is worth the money, you can get started with a free IMDbPro trial.
IMDbPro FAQs
Is IMDbPro Free with Amazon Prime?
Although IMDbPro is owned by Amazon, Prime and IMDbPro are separate services and require separate subscriptions.
How does IMDb STARmeter work?
STARmeter ranks celebrities by popularity based on how many pageviews they get to their IMDb pages.
Do actors need IMDbPro to edit their credits?
If industry professionals want to edit their own IMDb pages and credits, then they need to have a pro account.