Matthew Paige Damon's enduring appeal stems from his versatile acting prowess, evident in a wide array of roles across genres, from action-packed thrillers like the "Bourne" series to intense dramas such as "Good Will Hunting." His authentic and relatable performances have consistently resonated with audiences, creating memorable cinematic moments.
Furthermore, Damon's commitment to creating opportunities for others in the industry, as seen with "Project Greenlight," combined with his notable philanthropic efforts, have demonstrated a deep sense of community responsibility. His personable demeanor and dedication to family, coupled with a reputation for integrity and humility, have only served to enhance his resonance with audiences globally.
To help make it easy for Matt Damon's fans to contact him, the following addresses, emails, and phone numbers have been compiled to give his fans the best and most up-to-date resources for contacting him directly or through his representatives.
Matt Damon Contact Information Quick Reference
Matt Damon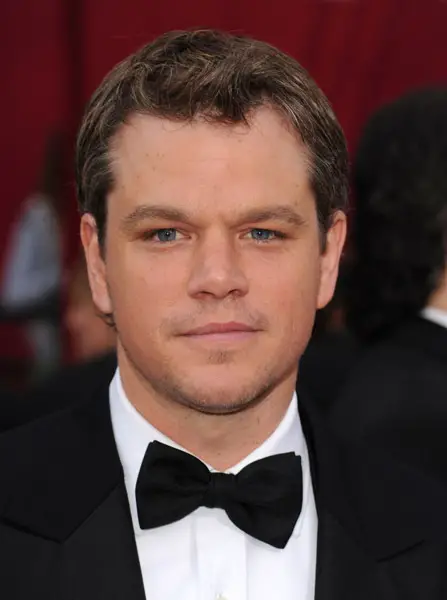 Actor, Producer, Screenwriter
Matt Damon is a celebrated actor, producer, and screenwriter, recognized for his diverse performances in genres ranging from action and thriller to drama and comedy. He has been the recipient of multiple accolades, including an Academy Award for his screenplay of "Good Will Hunting." His notable roles and unwavering dedication to his craft have solidified his place in the entertainment industry.
Address:
9601 Wilshire Blvd

Beverly Hills, CA 90210
,
USA
Signature
How to Contact Matt Damon
Every day, thousands of people contact the celebrities, athletes, and public figures they admire most. Some want to request donations for charity, some seek new business opportunities, but most just want to send fan mail.
That's because fan mail is a great way to express your support and admiration. Since Matt Damon is such a huge star, there's no doubt that the Good Will Hunting actor gets his fair share of messages and well-wishes.
Matt Damon does have a well-established history of responding to fan mail. However, he is known for responding to fans with pre-printed autographs. Nevertheless, you can reach out to him by using this simple fan mail template to get started. If you're having trouble expressing yourself, you can also generate a letter with AI! Then just try reaching out via the addresses below. Good luck!
Talent Agent
Talent Agent Voice
Talent Agent Commercial
Agency: William Morris Endeavor (WME) Entertainment
Website: wmeagency.com
Phone: +1 310 285 9000
Address: 9602 Wilshire Blvd, Beverly Hills, CA 90210, USA
Representatives: Patrick Whitesell (point), Andrew Dunlap
Agency: William Morris Endeavor (WME) Entertainment
Website: wmeagency.com
Phone: +1 310 285 9000
Address: 9602 Wilshire Blvd, Beverly Hills, CA 90210, USA
Representative: Tim Curtis
Phone: +1 310 859 4112
Fax: +1 310 248 5612
Email: tc@wmeentertainment.com
Agency: William Morris Endeavor (WME) Entertainment
Website: wmeagency.com
Phone: +1 310 285 9000
Address: 9602 Wilshire Blvd, Beverly Hills, CA 90210, USA
Representative: Rob Koslowsky
Fan Mail Address
The Spanky Taylor Company
916 West Burbank Blvd.
Suite #206C
Burbank, CA 91506
USA
More Ways to Contact Matt Damon
If you are seeking further contact information, such as email addresses, phone numbers, and mailing addresses to connect with the renowned The Martian actor, you have come to the right place. Matt Damon is represented by a number of agencies, providing multiple ways to establish communication.
To increase your chances of reaching him, consider approaching all of his representatives through the various agencies handling his interests. By exploring these avenues, you are more likely to find the appropriate contact details and successfully connect with the esteemed actor.
Publicist
Legal Representative (Parron Law)
Legal Representative (Ziffren Brittenham)
Agency: Viewpoint
Website: viewpointla.com
Phone: +1 310 388 3333
Address: 8820 Wilshire Blvd, Suite 220, Beverly Hills, CA 90211, USA
Representatives: Jennifer Allen
Agency: Parron Law: Entertainment & Sports
Website: nyc.parron.law
Phone: +1 212 419 0773
Address: 1500 Broadway, 5th Floor, New York, NY 10036, USA
Representative: Ivan Parron
Email: NY@PARRON.LAW
Agency: Ziffren Brittenham
Website: ziffrenlaw.com
Phone: +1 310 552 3388
Fax: +1 310 553 7068
Address: 1801 Century Park W, Los Angeles, CA 90067, USA
Representatives: Brian Lazarus, Dean Bahat, Sam Fischer, Scott Sims
Business Information
Matt Damon demonstrates a unique fusion of artistic talent and business acumen. As an actor, his portrayals have left indelible marks in the world of cinema. Beyond the camera, his entrepreneurial ventures, such as founding Artists Equity in 2023, showcase his business prowess. Further underlining his commitment to the film industry, he co-founded Pearl Street Films, the production company responsible for critically acclaimed projects like 'The Last Duel' (2021), 'Manchester by the Sea' (2016), 'Jason Bourne' (2016), and the TV series 'Project Greenlight' (2001).
Production Company 1
Production Company 2
Company: Artists Equity
Address: 2401 Main Street, Santa Monica, CA 90405, USA
Email: info@artistsequity.com
Company: Pearl Street Films
Address: 1660 Euclid St, Santa Monica, CA 90404, USA
Email: madison@pearlstreetfilms.com
DM Matt Damon on Social Media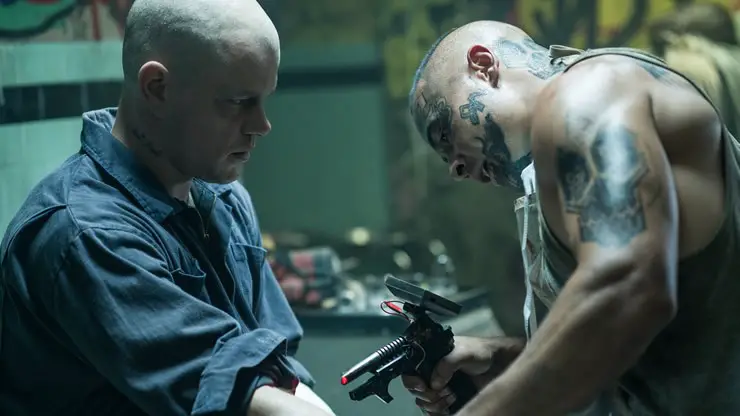 Many fans feel more at ease with communicating via direct messaging rather than through traditional methods such as mailing letters or making phone calls. While some celebrities do respond to DMs, it's important to note that Matt Damon doesn't have any social media accounts.
As a result, fans should be cautious when reaching out to accounts that claim to be affiliated with the actor. These accounts are likely to be fan accounts and not connected to Damon in any way. So, it's best not to send DMs to accounts under his name, and instead, consider alternative means of communication if necessary, especially given the prevalence of celebrity impostor scams.
About Matt Damon
Matt Damon has had an illustrious career in Hollywood, earning accolades for his work both in front of and behind the camera. His breakout role came in 1997 with the film "Good Will Hunting," which he co-wrote and starred in alongside Robin Williams. The film was a commercial and critical success, earning Damon an Academy Award for Best Original Screenplay and a nomination for Best Actor. Since then, Damon has consistently starred in a number of commercially successful and critically acclaimed films.
His notable performances include roles in "Saving Private Ryan" (1998), "The Talented Mr. Ripley" (1999), the "Ocean's" trilogy (2001-2007), and the "Bourne" series (2002-2016). He also garnered significant critical praise for his roles in "Syriana" (2005), "The Departed" (2006), "The Good Shepherd" (2006), "True Grit" (2010), "The Martian" (2015), and "Ford v Ferrari" (2019).
Damon has also made his mark behind the scenes, co-founding the production company Pearl Street Films and co-creating the HBO documentary series "Project Greenlight," which sought to provide opportunities for burgeoning filmmakers. Additionally, he is known for his work as a philanthropist, co-founding the clean water initiative Water.org and the social impact fund Not On Our Watch alongside other prominent Hollywood actors.
Damon's contributions to cinema have been recognized with numerous awards and accolades, including a star on the Hollywood Walk of Fame and the Harvard Arts Medal. Despite his successful career, he has remained grounded and private, focusing on his family and using his influence to promote positive change. As of 2023, Matt Damon continues to create compelling stories and performances that captivate audiences worldwide.
FAQs
Who is Matt Damon's manager?
Matt Damon's manager is Patrick Whitesell from William Morris Endeavor (WME) Entertainment. You can contact him through the agency's contact number +1 310 285 9000.
What is Matt Damon's fan mail address?
You can write to Matt Damon via William Morris Endeavor (WME) Entertainment at:
9602 Wilshire Blvd
Beverly Hills, CA 90210
USA
What is Matt Damon's phone number?
While Matt Damon's personal phone number is not public information, you can reach him by phone through William Morris Endeavor (WME) Entertainment at +1 310 285 9000.
What is Matt Damon's email address?
While Matt Damon's personal email address is not public information, you could try to reach him through his publicist Jennifer Allen at Viewpoint, Inc. at info@viewpointla.com. Please note that personal messages may not reach the actor directly.
Get Updated Celebrity Contact Info First!
Sign up for the Tales From The Collection newsletter and be the first to know when new contact info is added for celebrities like Virginia Gardner, Ella Hunt, and Monica Barbaro!