In the digital era where disingenuous online interactions are prevalent, it's crucial to be cautious about who we're communicating with, particularly when it comes to interacting with high-profile celebrities. Unscrupulous individuals are capitalizing on fans' admiration, posing as beloved stars like Brendan Fraser, Johnny Depp, and MrBeast.
These crafty scammers exploit fans' trust and enthusiasm to perpetrate impostor scams, aiming to illicitly gain financial benefits, and personal data, or even install malicious software such as malware or ransomware on their victims' devices. Exercising vigilance in these interactions is crucial to avoid falling prey to such deceptive schemes.
How to Tell if you are Talking to a Real Celebrity or Impostor
For some, it can be difficult to determine if they are talking to a celebrity or an impostor. After all, there are celebrities that legitimately respond to fan mail and even DMs.

Unfortunately, cybercriminals seek to take advantage of this and may go to great lengths to create a convincing facade. However, here are some things to look out for that can help you spot a celebrity impostor.
Verify their identity:
Before you engage with someone who claims to be a celebrity, try to verify their identity by doing a quick online search. Most celebrities have official social media accounts, websites, and verified accounts on platforms like 𝕏 and Instagram. You can also look for articles, interviews, or videos of the celebrity to confirm their appearance and voice.
However, with the prevalence of generative AI and its ever-expanding ease of access and capability, even verifying that someone looks and sounds like the celebrity in question may no longer be enough to verify someone's online identity.
Check their language and writing style
Celebrities often have distinct speech patterns, vocabulary, and writing styles. If the person you are speaking to uses language that is inconsistent with what you would expect from the celebrity, it may be a red flag. Keep in mind, however, that some celebrities may use ghostwriters or social media managers to create their online content.
Watch for inconsistencies
If the person you are speaking to provides conflicting information or has trouble remembering details about their career or personal life, it could be a sign that they are not who they claim to be. Be wary of anyone who seems evasive or defensive when you ask questions.
Look for signs of urgency
Impostors may try to pressure you to act quickly by creating a sense of urgency. For example, they may ask for money or personal information and claim that it is urgent. Be cautious of anyone who tries to rush you into a decision.
Verify the source of the communication
If you receive a message from someone claiming to be a celebrity, check the source of the communication. Does the message come from an official account, or is it from a private account or a random email address? Celebrities are unlikely to reach out to fans from personal email addresses or social media accounts that are not verified.
Be wary of requests for money or personal information
Finally, be skeptical of anyone who asks for money or personal information. Celebrities typically do not ask fans for money or personal information. If someone claiming to be a celebrity asks for either, it is likely a scam.
Money may not always be asked for directly. Instead, scam artists may request that you sign up for a "membership card" which grants you supposed special access to the celebrity or they may request gift cards. These are huge red flags and should be taken as signs to cease all communication.
Remember, if something seems too good to be true, it probably is. Use your common sense and be cautious when engaging with people who claim to be celebrities online.
How do Celebrity Impostor Scams Work?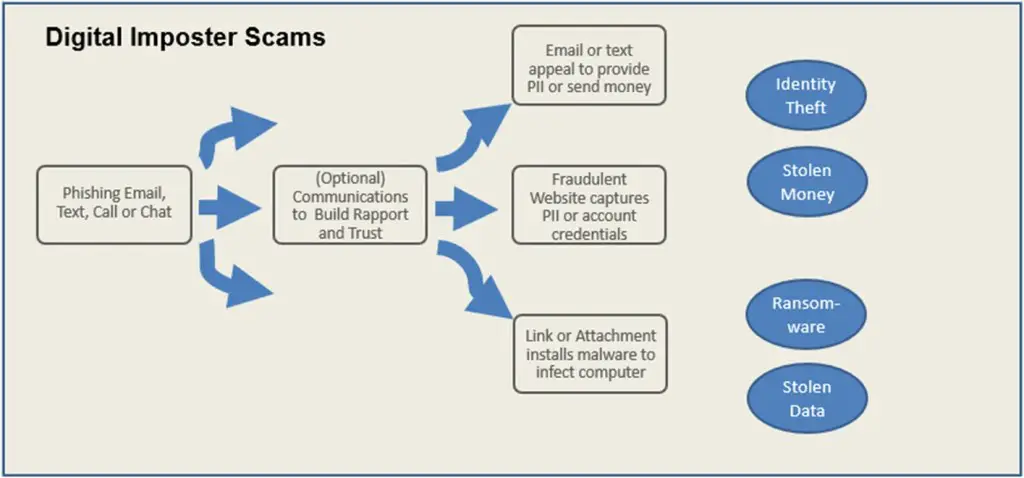 Celebrity impostor scams typically involve a scammer pretending to be a well-known celebrity or public figure, in order to trick people into giving them money or personal information. The scammer may use a fake social media account or website or may reach out to victims through email or messaging apps.
The scammer will often offer some kind of opportunity to the victim, such as a chance to win a prize, meet the celebrity in person, or invest in a new venture. They may also claim that the celebrity needs help with a personal or financial matter, and ask the victim to send money or provide sensitive information.
Once the victim has given the scammer money or information, the scammer will disappear, leaving the victim out of pocket and potentially vulnerable to identity theft or other types of fraud.
These types of scams can be difficult to detect, as scammers often use sophisticated techniques to create fake accounts and websites that look authentic. It is important to be skeptical of any unsolicited offers or requests and to do research on the person or company before providing any personal or financial information. If you believe you have been targeted by a celebrity impostor scam, it is important to report it to the relevant authorities and take steps to protect your personal information.
What Does a Celebrity Impostor Scam Look Like?
Tales From The Collection is a leader in providing fans with authentic celebrity contact information. As such, fans naturally come to us for help in determining if they are actually talking to a real celebrity or an impostor. If you suspect an impostor then 10 times out of 10, you are probably dealing with a cybercriminal.
Here are the testimonials of some real-life fans who have posted their experiences with celebrity impostors in our comments sections.
Hello
I was and still am in contact with someone claim to be RM this person bullied me and took over my Facebook page.

Dorothy
There is someone pretending to be Brendan Fraser and getting them to send money. This person is playing games and drawing women in, then gets them on Google chat and tries to get "close" to them. It's giving Brendan a bad rep.

M.G.
I also experienced someone claiming to be my favorite celebrity, but after we start talking for a day or two they started asking me for Steam gift cards and other things talking about how they were testing me to see if I'd pass the test and if I don't give them what they want they would block me and leave.

Terry
I'm also chatting with a famous person who asked to chat with me on Google chat. The person wants me to buy an "authorization fans card".

Anonymous
I have been contacted by at least six people claiming to be Jeremy Renner. Before I read his verified Twitter post about him never asking a fan for money a very convincing impersonater took me for $9000 of my hard earned money that I had saved over a year to buy a car with promising me he would pay me back when we met and various other promises.

Michelle
How to Report a Celebrity Impostor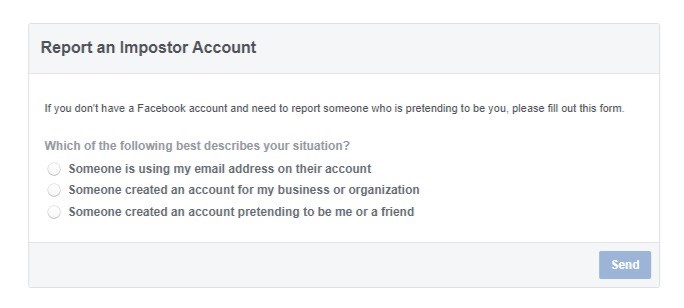 If you believe you have been the victim of an impostor scam in the United States, you should report it to the appropriate authorities as soon as possible. Here are the steps you can take to report an impostor scammer in the United States:
Contact the Federal Trade Commission (FTC): You can report impostor scams to the FTC by visiting their website at ftc.gov/complaint. The FTC maintains a database of scams, and the information you provide can help them take action against scammers and provide resources to victims.
Contact your state Attorney General's office: You can find contact information for your state Attorney General's office on the National Association of Attorneys General website. They may be able to assist you in reporting the scam and provide resources for victims.
Contact local law enforcement: If you have lost money as a result of the scam, you should contact your local law enforcement agency. They may be able to investigate the scam and take action against the scammers.
Contact the Internet Crime Complaint Center (IC3): The IC3 is a partnership between the FBI and the National White Collar Crime Center. You can report scams to the IC3 at ic3.gov.
Contact the Better Business Bureau: You can also report scams to the Better Business Bureau. They maintain a database of scams and can help connect you with resources for victims.
If the impostor is on a social media account, report it directly to the company. Social media services like Facebook have dedicated pages for this.
It's important to note that reporting a scam does not guarantee that you will be able to recover any lost funds. However, reporting the scam can help prevent others from falling victim to the same scam and can help law enforcement take action against scammers.
Do Celebrities Use Hangouts, Telegram, WhatsApp, and Instant Messengers?
Celebrities are regular people just like you and me so yes, some do use popular messaging services like Hangouts, Telegram, WhatsApp, and other instant messaging platforms to communicate with friends and business associates.
However, it's important to note that not all celebrities use these platforms, and many may have a team of representatives or agents who handle their communications. Additionally, it's unlikely that a celebrity would use these platforms to randomly message or call fans without any prior interaction or consent.
It's important to be cautious of individuals claiming to be celebrities who contact you through these platforms, especially if they ask for personal information or financial support. As mentioned earlier, celebrity impostor scams are a common tactic used by scammers to exploit fans, so it's essential to verify the identity of the person you are communicating with and to never share Personal Identifiable Information (PII) like social security numbers and banking information and never send money.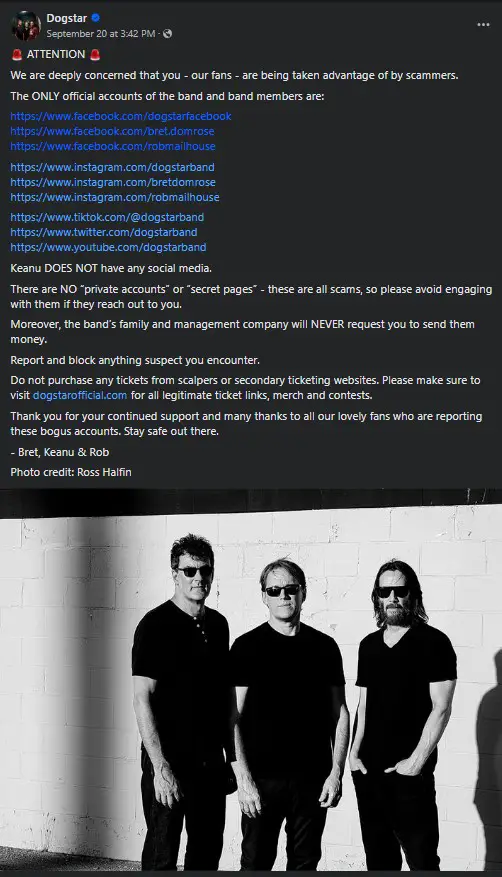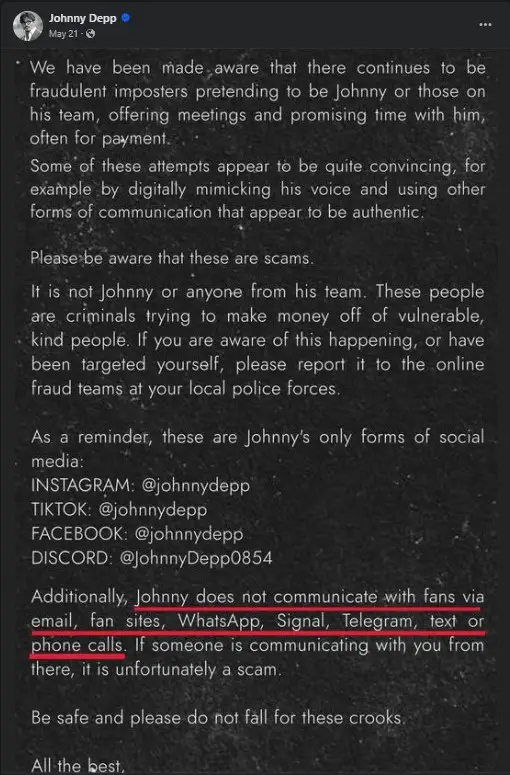 Guaranteed Authentic Celebrity Interactions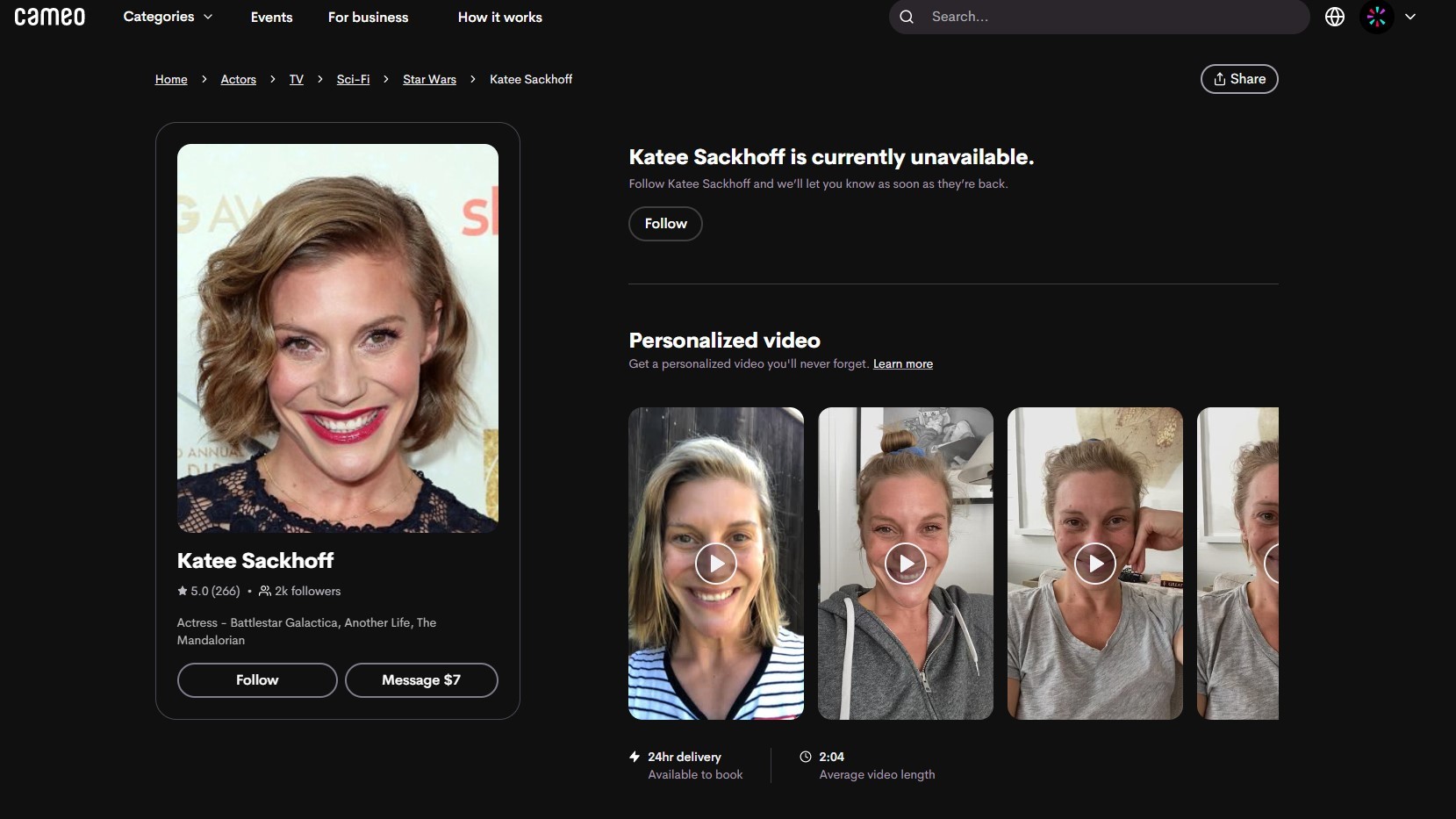 Cameo is a service that allows users to book personalized video shoutouts from various celebrities. The platform offers a guaranteed authentic way to interact with celebrities because it has a vetting process in place to ensure that the celebrities featured on the platform are who they say they are.
Here's how the vetting process works:
Application: Celebrities must submit an application to Cameo to be considered for the platform. They must provide proof of their identity and social media presence.
Review: Cameo reviews the application and does a background check on the celebrity to confirm their identity and check for any red flags.
Approval: If the celebrity passes the review, they are approved to join the platform.
When users book a personalized video shoutout from a celebrity on Cameo, they can be sure that they are getting an authentic video message from the real celebrity, not an impostor. Additionally, the price for a personalized video shoutout on Cameo is generally more affordable than other ways to interact with celebrities, such as meet and greets or private events.
To learn more about the celebrity video service, check out our full review.
The Evolution of Celebrity Impostor Scams: Deepfakes and Generative AI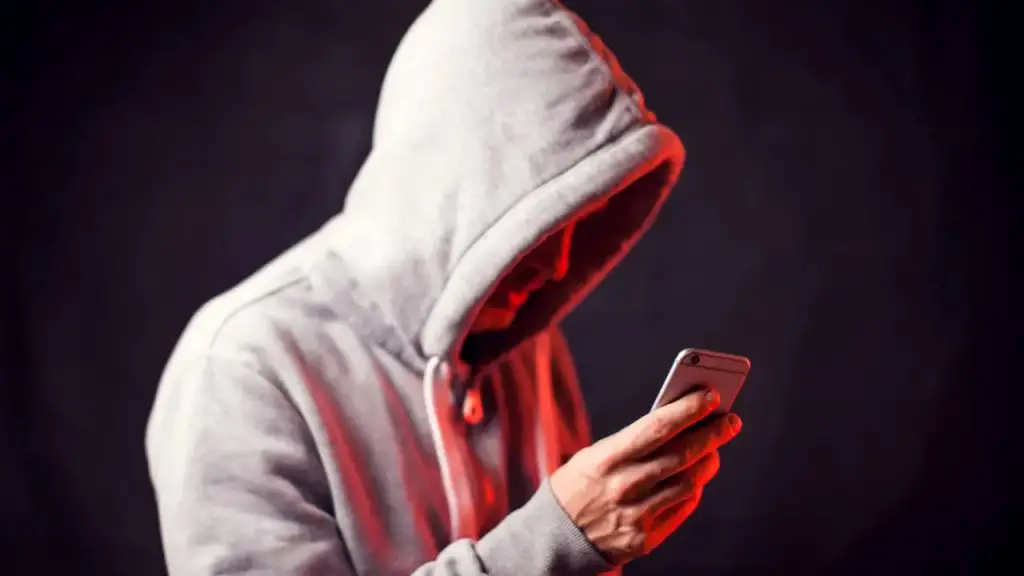 As the world becomes increasingly digital, scams are evolving to exploit advancements in technology. NPR's reporting on impostor scams delves into how scammers have evolved to exploit publicly available information. This can be weaponized to play against fans' admiration for celebrities, capitalizing on commonly known facts and advancements in generative AI to impersonate these famous personalities.
Scammers are known to use the wealth of information celebrities share online, coupled with the trust and admiration of fans, to orchestrate convincing scams. They often create elaborate stories, claiming to be a celebrity in need of financial help, asking for donations for a charity, or offering exclusive opportunities for fan engagement for a price. With fans eager to connect with their idols, they can easily fall victim to these scams.
With advances in technology, these scams have become even more deceptive. Generative AI, a technology capable of creating new data that mirrors existing datasets, has given scammers an uncanny ability to mimic celebrities' voices using text-to-speech generators. This, combined with caller ID spoofing, can make a phone call appear to be genuinely from the celebrity.
Furthermore, augmented reality (AR) and deepfake technology have raised the stakes even higher. Deepfakes use machine learning algorithms to create synthetic media, such as modifying a video to replace one person's likeness with another. Combined with AR, which superimposes computer-generated images onto a user's view of the real world, scammers can create incredibly convincing visual and auditory content. This means they can potentially show a celebrity's face and mimic their voice in a video call, adding an extra layer of authenticity to their scams.
Given these advances, it's increasingly critical for fans and the general public to stay vigilant and skeptical of unexpected contact or requests from celebrities. As scams become more sophisticated, a healthy dose of skepticism can be a powerful tool in avoiding falling victim to such schemes.
Celebrity Impostor Scam FAQs
What is a celebrity impostor scam?
A celebrity impostor scam is a type of scam in which someone impersonates a celebrity, typically on social media, to deceive people into sending them money or personal information.
How do I know if I am talking to a real celebrity or an impostor?
It can be difficult to tell if you are talking to a real celebrity or an impostor online. Some warning signs of a scam include asking for money or personal information, using poor grammar or spelling, and refusing to speak on the phone or in person.
What should I do if I think I am being scammed by a celebrity impostor?
If you think you are being scammed by a celebrity impostor, stop all communication with the person immediately. Report the scam to the social media platform where you were contacted, and consider reporting the scam to law enforcement.
Can I get my money back if I was scammed by a celebrity impostor?
It can be difficult to get your money back if you were scammed by a celebrity impostor. You can report the scam to your bank or credit card company and try to dispute the charges, but there is no guarantee that you will be successful.
Are there any legitimate reasons a celebrity would contact me on social media?
It is possible that a celebrity may contact you on social media for legitimate reasons, such as promoting a new project or responding to a message you sent them. However, if they start asking for personal information or money, it is likely a scam.
How can I protect myself from celebrity impostor scams?
To protect yourself from celebrity impostor scams, be cautious when receiving messages from people claiming to be celebrities. Never give out personal information or send money to someone you have not met in person. Do not trust anyone who asks you to keep their communication a secret. Always verify the authenticity of the account by checking for a verified account badge or by researching the celebrity's official social media accounts. Ensure that you are using authenticated celebrity contact information from sources like Tales From The Collection.
Share Your Story On Our Celebrity Impostor Scam Forum!
Oh, bother! No topics were found here.