It used to be that we thought of celebrities as living secluded lives behind their mansion gates in Beverly Hills. But times are changing and celebrities are now surprisingly accessible. With A-list celebrities now regularly attending conventions the proverbial gates of Hollywood have swung open. It is now easy to not only meet celebrities in person, but to get on-demand video interactions and messages from them.
What might have been unimaginable only five years ago is now a reality. Think about receiving a personalized message, voice mail recording, or video message, from your favorite celebrity marking every special occasion. That's the power of Cameo and Memmo. Personalized celebrity videos have become incredibly popular and have the potential to be some of the most memorable and unique gifts that you can give to friends and family.
Imagine for a moment a co-worker is retiring and you hire a cast member from The Office to give him a funny personalized send off that you play for everyone at their retirement party! Or perhaps one of your best friends is a Harry Potter fan. Why not get them Draco Malfoy actor Tom Felton to sing them Happy Birthday?! The possibilities are endless.
Choosing which celebrity you want a message from is hard, but choosing the company to provide the service is even harder. There are many companies in the personalized celebrity video space: Streamily, Vshout!, Celebvidy, Memmo, CelebVM, MN2S, and Galaxycon Live to name a few. However, the industry leaders are without a doubt Cameo and Memmo. But which is better: industry pioneer Cameo or upstart Memmo? We'll put the two companies head to head below.
Cameo: an overview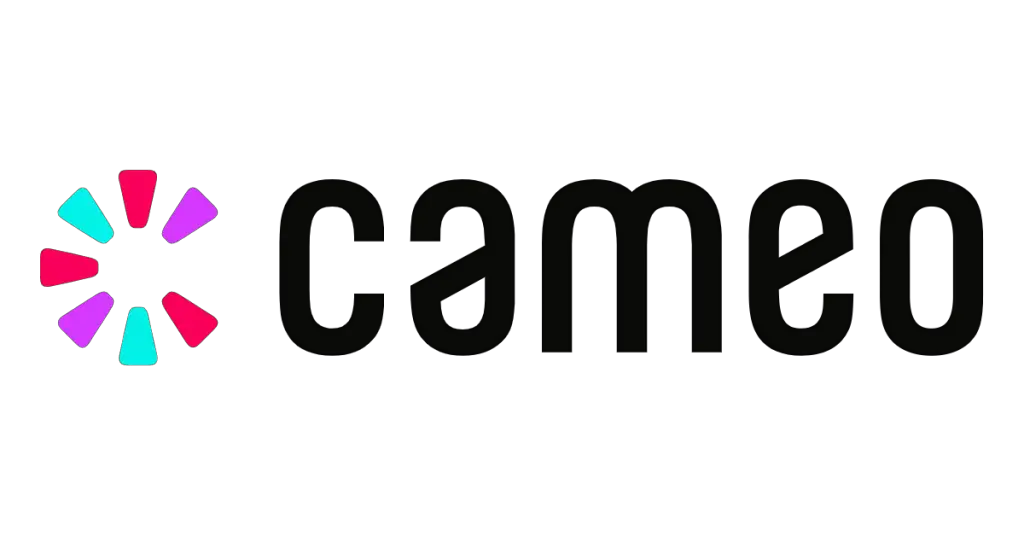 Cameo pioneered the personalized celebrity video industry and really brought the whole concept to the popular consciousness. Numerous celebs and influencers can be found on the platform. On the Cameo webpage, you can find your favorite stars by searching for their name or credits. Every celebrity sets their own rates and may offer various services.
You can request that they give a shout-out, congratulatory message, or just joke around, but of course, the celebrity always possesses the right to refuse a user's request. For less well-known performers, rates hover around $25, but more well-known celebrities, including Lando Calrissian actor Billy Dee Williams will run you $300 for a personalized video. If you intend to use the video for commercial purposes , known as business to business (B2B) then it will cost a staggering $2,100! But don't worry, that's not the price you'll be paying if you want to do a video for a friend or even as a gift to yourself!
Cameo has found a way to make personalized videos easy and profitable enough to draw talent of all kinds into their platform.
Memmo: an overview
Very much similar to Cameo, this platform also offers personalized video services from celebrities. So, it works pretty similarly. Video proposals are written with simple instructions and submitted to the celebrity of your choosing. Following acceptance by the celeb, they will record your video and make it available for download via Memmo's site. The cost depends on the celebrity's star power, but you can expect to pay the same rate as you would on Cameo if the celebrity you're interested in happens to offer their services on both. Just like Cameo, Memmo also offers B2B services as well.
What is the Difference Between Cameo and Memmo?
Global Availability
Knowing a particular app's distribution is essential to whether or not you will be able to access their services in the first place. So let's have a look at how these two platforms are distributed across the globe.
Cameo: Customers all over the globe have ordered Cameos. According to their site, they currently service 14 different countries/markets.
Memmo: Memmo on the other hand, advertises 11 countries/markets that they cater to.
App Ratings and Reviews
As the common saying goes, any app's success is determined by its customers' reviews and ratings. The ratings of the two platforms are both positive and the competition between them is high. Whether or not a service has a good app is a pretty big test of a service's viability in this day and age. In this area there is a pretty big difference between Cameo and Memmo.
Cameo: The ratings provided by the Google Play Store are 4.7/5 with over one million downloads. Those are impressive stats. However, the comments by Cameo's users are less impressive. Different from the web-based experience, the app is not considered by some not to have a user-friendly interface. It has a lot of glitches, making the work a little time-consuming. Additionally, the in-app notifications do not work correctly. Nevertheless, the services and the videos' authenticity give it 4.7 stars.
Memmo: This application has been given 4.6/5 stars by its users. But it's not an apples to apples comparison. Memmo's services are only available via their app for creators and therefore has only received 10 thousands downloads. Celebs can use the app to upload videos to fans, but there is no app for fans to submit orders. Customers still need to go to Memmo's site to do that. However, the reviews are refreshingly optimistic. The Memmo app users are pleased with its responsiveness. Moreover, the easy user interface is what makes the app popular. Nearly all the comments highly recommended the app.
Pricing
Of all the celebrities I've seen that have sold their services across both platforms, pricing is equal because the talent sets their rates. Videos meant for personal use are quite affordable with most costing under $100 each. However, if you wish to use it for business purposes like advertising, the rates are multiples higher.
Age restriction
The first and the foremost important aspect of any platform lies in the eligibility criteria for using it. Hence, it comes down to the limitations set by both platforms.
Cameo: To use their site, you need to be at least 13 years old.
Memmo: for this site, you need to get a guardian's prior approval if you are younger than 18 (or the relevant age of adulthood for your country).
Summarizing the Differences
| | | |
| --- | --- | --- |
| Features | Cameo | Memmo |
| Place of origin | Chicago, USA | Stockholm, Sweden |
| Year of origin | 2016 | 2019 |
| Global availability | 178 | 20+ |
| Ratings | 4.7 | 4.6 |
| Minimum age | 13 | 18 |
| Cost | $25.00 | $25.00 |
| Celebs availability | 30,000+ | 1000+ |
| App availability | Full access to Cameo | Access for creators only |
Celebrity Shout Out Services

The Final Word
Truth be told, these apps do offer similar services and quality. However, when all factors are examined, Cameo comes out on top. They offer a fully featured app, have a better user interface, and a much broader selection of celebrity talent to choose from. They have also built a solid reputation for themselves and have good name recognition. Memmo on the other hand is playing a game of catch up still and so far, Cameo is leaving them behind.