Why Send Fan Mail to Piper
Piper Rockelle is a big name on YouTube. Given her popularity, it's not surprising that Piper receives a lot of fan mail. Many fans would love to get an autograph from her, but they often wonder "does Piper Rockelle read her fan mail?" Unlike singers like Taylor Swift who have built a reputation for responding to fan mail, with Piper, it is not so clear. There is very little evidence that she takes the time to personally respond to fan mail, but that could simply be a factor related to the relative freshness of her budding career.
How to Send Fan Mail to Piper Rockelle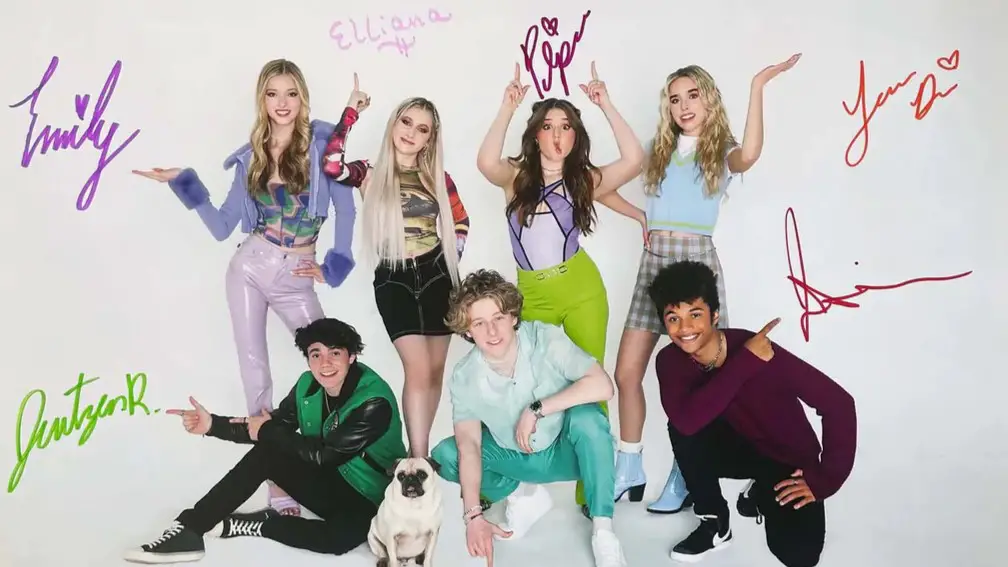 Regardless of how you've come to know her, it's likely that Piper's work has had an impact on you in some way or another. If you would like to send fan mail to this popular YouTuber and TicToker, whether it's to simply send a message of thanks or perhaps request an autograph through the mail, then the process is pretty simple. Since many celebrities respond to fan mail, it's not unthinkable that she might send fans free autographs through the mail. If you would like to reach out to her, you can use this simple fan mail template to get started. Then simply try reaching out via the addresses below. Good luck!
Fan Mail Responses
Piper Rockelle has been known to communicate with fans more through her newsletters than fan mail responses. To date, there have been no recorded responses from Piper by users of the autograph collecting site Star Tiger. At the very least, that means that she is a hard signer, but no one is impossible to get a response from! Sending fan mail comes at little to no cost, so you really have nothing to lose by giving it a shot.
How to Write To Piper Rockelle
Sending fan mail is a great way to express your love and support for Piper Rockelle. The TikToker actually has a public fan mail address, but there is more than one way to reach her.
One option to contact Piper is to reach out to her agency Brat Studios via her official fan mail address.
You can send your fan mail to:
Piper Rockelle
Brat Studios
915 N Highland Ave
Los Angeles, CA 90038
USA
Write Piper at her Next Concert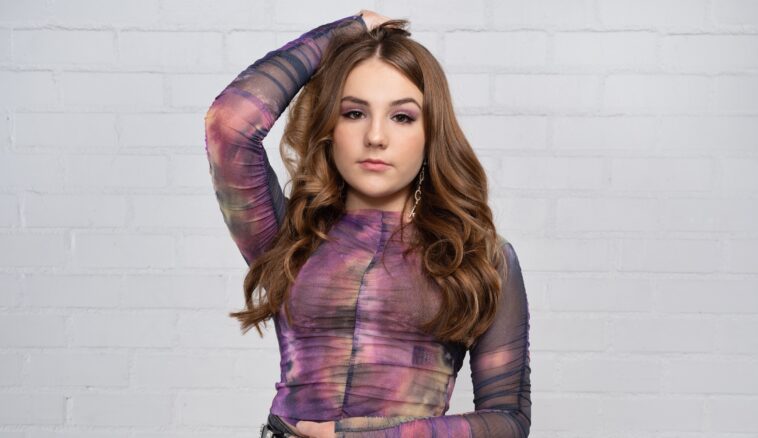 This idea might honestly be your best chance of contacting Piper Rockelle. Sending fan mail to singers at the venues they will be performing at is known as via venue fan mail. It's just a matter of proper timing and a little bit of research. First look at her tour dates and find the address for where she will be performing with a quick Google search. Then simply send your letter about a week in advance so that it arrives ahead of the date that Piper will be performing. With any luck, management at the venue will pass on your letter!
Email and Phone Number
Many may prefer to send Piper Rockelle an email. Piper is represented by her agent Peggy Iafrate, CEO and Founder of Strega Entertainment Group. You can Contact Piper through Peggy by sending an email to Strega at [email protected]. You can also try messaging via the contact form on Piper's personal website or [email protected]. If that doesn't work for you, try contacting Brat Studios at [email protected].
Finally, some celebrities have been known to respond on social media. You can try contacting Piper Rockelle directly that way. She's active on Instagram, and she occasionally responds to messages from fans. With a little persistence and proper technique, you should be able to get in touch with Piper.
A reply from your favorite celebrity is always a great feeling. Fan mail can be an incredible way to get their attention and possibly even an autograph. To increase your chances of getting a reply, be sure to include a self-addressed stamped envelope. Who knows, you might just get that fan mail response you've always wanted. 
Piper Rockelle Biography, Age, Family Education, & Career
Piper Rockelle (Born August 21, 2007) – She is a famous actress, model, YouTuber, singer, entrepreneur, dancer, social media celebrity, media face, and influencer from Georgia, USA. She became known nationally for her humorous YouTube videos.
Piper Rockelle's YouTube Channel has millions of active subscribers, where she engages with her followers by sharing comedy videos, pranks, dares, challenges, fun and much more. Not only this, but Piper is also a singer.
As an actress, she garnered huge popularity at such a young age that she appeared in numerous television mini-series and short videos.
| | |
| --- | --- |
| Height | 4'11" (1.5m) |
| Weight | 46Kg (101lbs) |
| Hair Color | Blonde |
| Hair Length | Medium |
| Eye Color | Green |
| Tattos | None |
| Shoe Size | 5US |
| Piercing | Ears |
| Body Stats | 30-26-32 Inches |
Rockelle's Early Education
Interestingly, Rockelle always keeps her education private. However, it's known to her fans that she got her basic education from a well-known private school that Rockelle avoids revealing to the audience. According to her age, one can guess that she would have completed her middle school and, for further education, have enrolled in an esteemed high school.
Piper Rockelle's Family
Piper Rockelle was brought up in a Christian family by her mother – Tiffany Rockelle. Like her educational record, Piper avoids writing about her father on her social media accounts.
She has two half-brothers in her family: "Hunter Ray Hill" and "Tyler Ray Hill". Her cousin's name is Claire Rocksmith.
Career, Songs & Movies
Rockelle does multiple jobs at a time, which proves her to be a multi-talented girl. She is indulged in YouTubeing, acting, singing, and dancing simultaneously. She also runs promotions and a clothing brand.
Let's take a look at various jobs that lovely Piper has held:
Piper's YouTube Channel "Piper Rockelle" was created on November 29 2016, and since then, it has attracted millions of followers and billions of views. As of now, the channel has 9.37M subscribers, which is a huge number at such a young age. She mostly shares comedy videos, crush and boyfriend challenges, truths and dares, last-to challenges, 24-hour challenges, pranks, make-ups and other tutorials as well.
Being a young singer Rockelle loves to do Pop Songs, and over the period of her short singing career, she has released multiple songs. Her most famous songs include: "It's Christmas!" "Bby i", "Butterflies", "Yesterday" "Sidewalk" and "Treat Myself".
"iHeartRadio" has also nominated Piper Rockelle for the "iHeartRadio Music Social Star Award" based on her beautiful voice for music and songs.
Back in 2018, Rockelle got an opportunity to get featured in a famous TV Series, "Chicken Girls", where she performed and acted as Sky. She also performed for the short videos: "Sitting in the "80's", "Dark Eyes", etc. She is also well-known for her roles in the 2020–21 television mini-series "Claire Rocksmith." Furthermore, Piper appeared in the 2021 television mini-series "ThePaparazzuGamer."
She is an entrepreneur who owns a "bby" brand – an online apparel boutique. Rockelle sells a variety of things, including crop sweatshirts, necklaces, hair clips, studs, sweatpants, shorts, hoodies, earrings, and T-shirts. She also uses her social media accounts to promote her brand's products. Piper also does paid promotions for various brands and businesses and earns a lot.
Piper Rockelle's Net Worth
Rockelle works many jobs and makes a significant income. Her apparel/clothing brand consistently provides her with income. Additionally, she makes millions of dollars from acting, singing, social media, brand advertisements, promotions, and other endeavors. She and her mother are living an opulent lifestyle. A rough estimate of Piper Rockelle's net worth is $4-5 million.